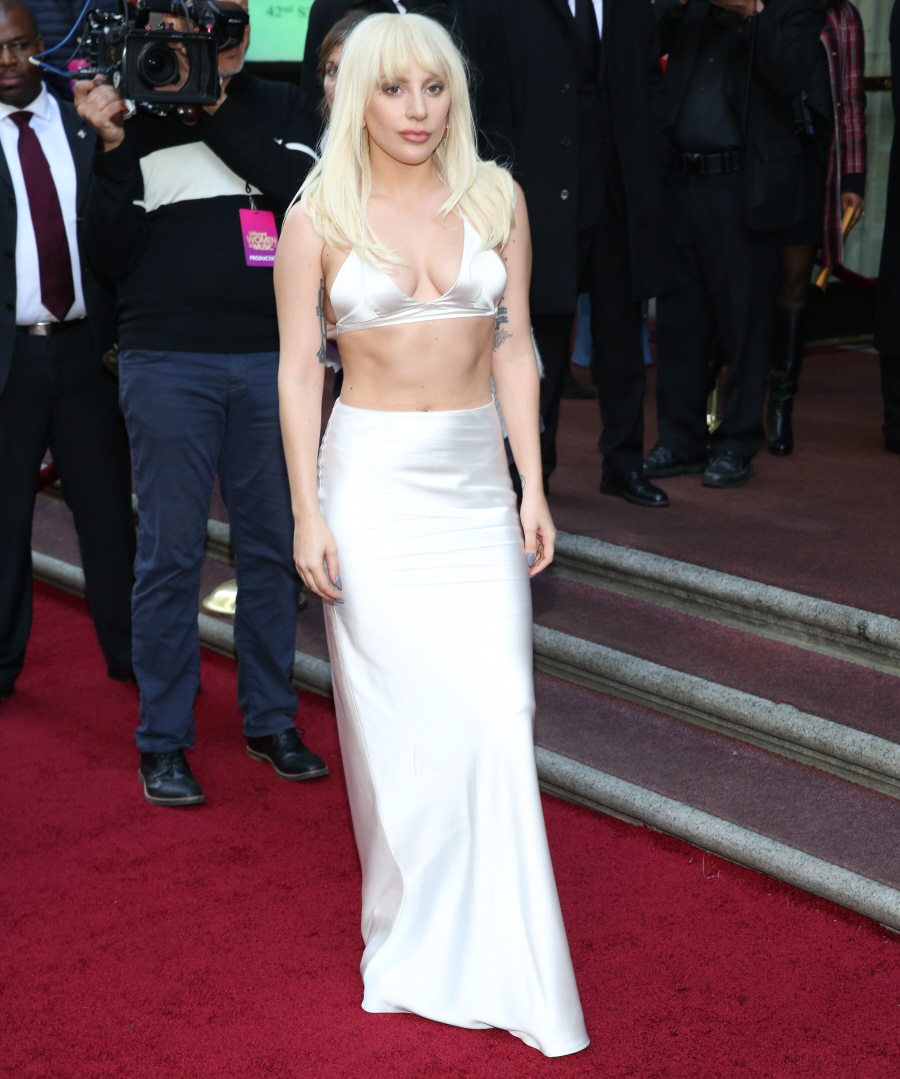 Here are some photos of Lady Gaga on Friday at Billboard's Women In Music event. As you may remember, Gaga was named Billboard's Woman of the Year for some reason. It's not that she's had a bad year, I just don't understand why her year was so much better than, say, Katy Perry, Taylor Swift or Adele. Incidentally, whenever I look at new photos of Gaga these days, I'm always struck by the changing nature of her face. It feels like old-school Megan Fox, where Fox would look radically different every six months. I guess my question is this: is Gaga getting some work done or is this just all "styling"? I don't think it's styling.
As for her Woman of the Year award, Gaga made a speech in which she called the music industry a "boys club." Here's part of her speech:
"What I really want to say is that it is really hard sometimes for women in music. It's like a f—ing boys club that we just can't get in to. I tried for so long, I just really wanted to be taken seriously as a musician for my intelligence more than my body ever in this business. You don't always feel like when you're working that people believe that you have musical background, that you understand what you're doing because you're a female. Tonight is so important because women provide a wisdom to music that is very unique and special. It is a perspective that no other person can have because we bear life. And we go through things that no one goes through and more importantly because it's right because we're all equal."
I think she's half-right and half-wrong. The music industry is a boys club in that the overwhelming majority of music executives, producers and promoters are men. But… Gaga acts like she was facing overwhelming odds and that no woman has ever been successful. See: Beyonce, Katy Perry, Taylor Swift, Ariana Grande, Pink, Stevie Nicks, Mariah Carey, Whitney Houston, Dolly Parton, Chrissie Hynde, Christina Aguilera, Madonna, Florence Welch, Britney Spears, Faith Hill, Adele, et al. I also side-eye her for this: "I just really wanted to be taken seriously as a musician for my intelligence more than my body…" O RLY? That's what the meat dress was about, right? And that's why she wandered around in little more than bras and panties for like four years? That's why she kept posing naked for magazines? I mean, it's her body and she can do whatever she wants with it. But don't talk out of both sides of your mouth.
In addition to being up for a Golden Globe this year (for her work on American Horror Story), Gaga is also up for a Grammy for the song she recorded for The Hunting Ground, a documentary about campus rape. Gaga has talked in the past about being a rape survivor, and as she promotes the documentary and her music, she's been giving some detailed interviews about her rape – you can read more about it here.
Last thing… am I the only one who is truly shocked that she and Taylor Kinney are still together? I hope he comes to the Golden Globes with her and I hope she wears something crazy.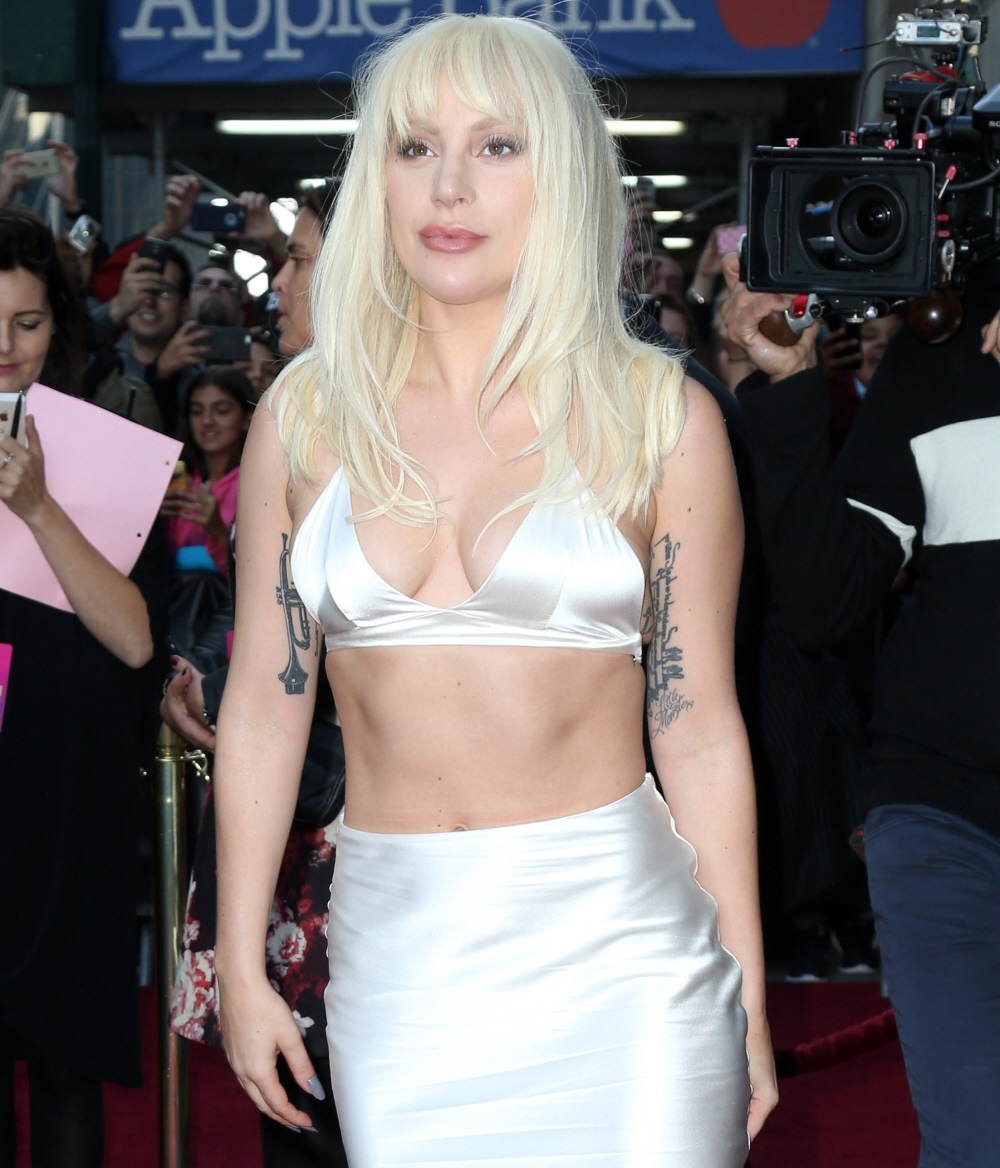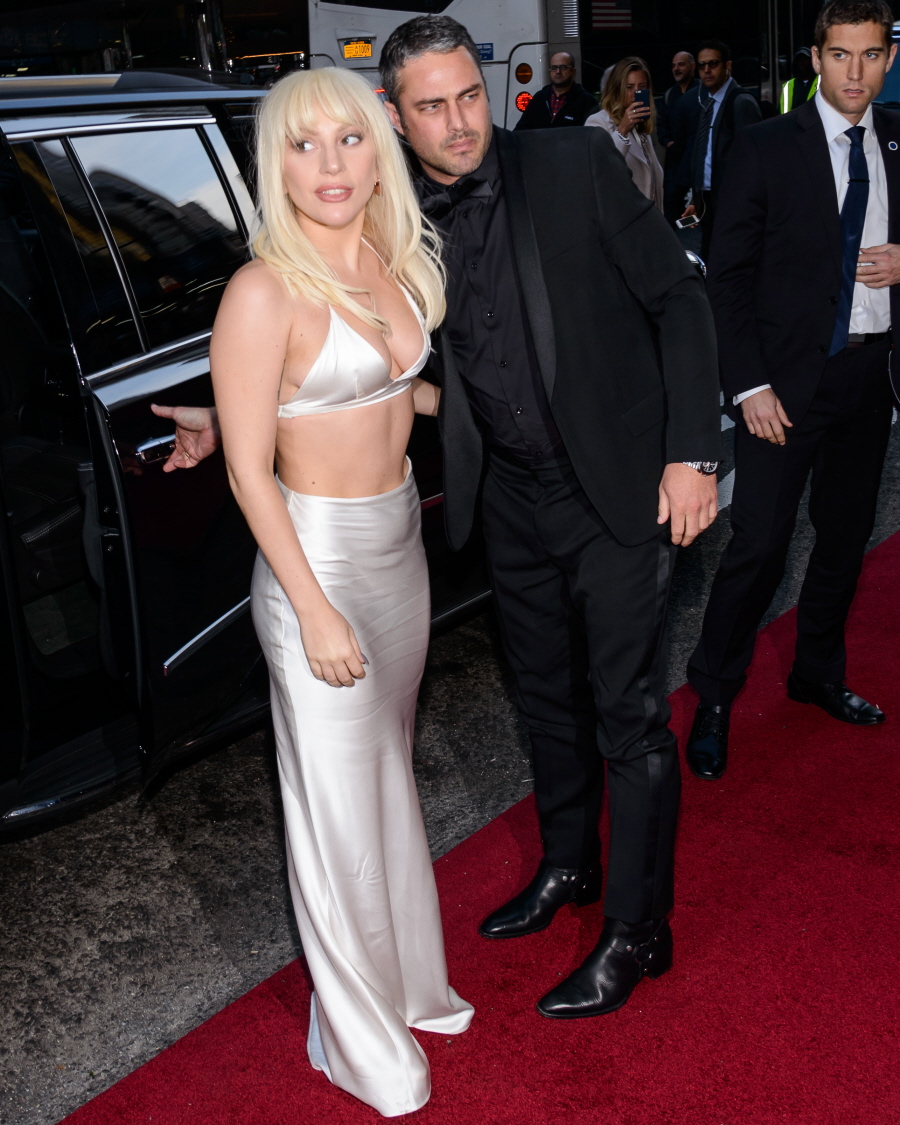 Photos courtesy of WENN, Fame/Flynet.