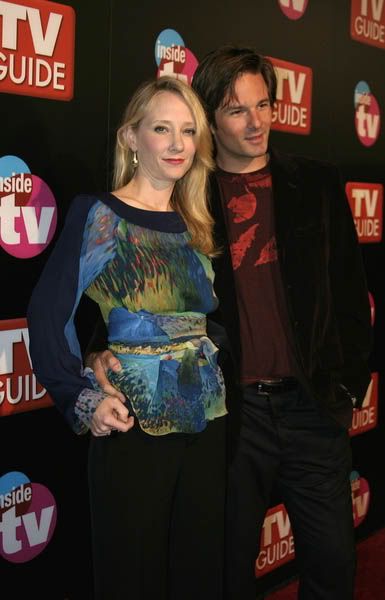 The custody battle has been settled, but apparently after the big things are sorted, come the smaller issues. Like pillows and pants.
Anne Heche is sharing a home with her ex-husband, Coley Laffoon. I can guess this is a temporary arrangement while she works in Vancouver, since divorced people don't generally live in the same residence. Particularly when he calls her 'crazy and delusional'.
The latest drama is that Heche has taken belongings from the house to her new home in Vancouver.
Lamps, furniture, yoga rugs — and even custody of a cat — are among the disputed items listed in court documents filed by Laffoon, who accuses Heche of taking things from the house while he was out of town.

Laffoon filed a declaration in L.A. Superior Court requesting that the court demand Heche to return the property to the house and restrain her from removing and/or damaging any more items.

Furthermore, he alleges that Heche "had gone into my closet and ripped the buttons off of 19 of my shirts and removed some of my pants."
[From MSNBC]
Heche says she only took items she had before her marriage, and they are in her new home in Vancouver. Ripping the buttons off her husbands shirts isn't discussed in the court documents, I think she probably did that as revenge. Or because she's crazy and delusional. She did call her autobiography 'Call Me Crazy'.
Little things like cutting off buttons are often part of a divorce. Traditionally you're meant to sew sardines into the curtain lining in your home. They'll stink and take ages to find, which is also good when you're leaving an unfortunate sharehouse situation. Just a little tip from me to you.