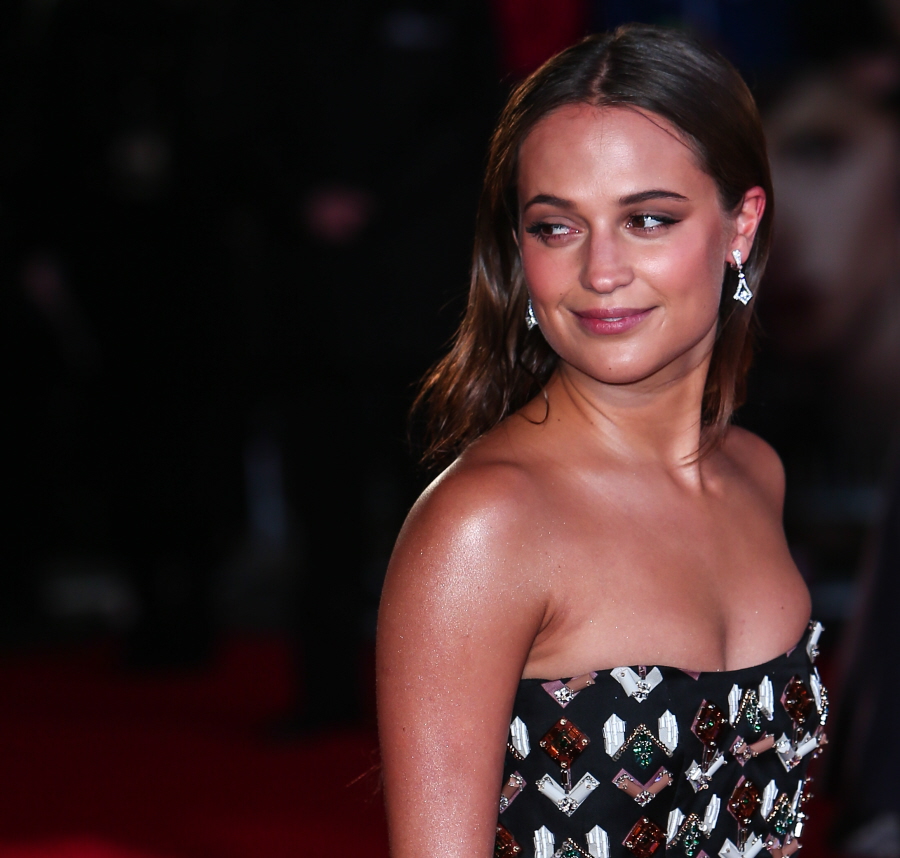 It's worth noting that in Michael Fassbender's sparse promotion for Steve Jobs and his nonexistent advanced promotion for The Light Between Oceans, he has not said one word about Alicia Vikander. She has not appeared on or off the record in any of his profiles or interviews. Compare that with Alicia's recent interview blitz, in which Fassbender's name is featured with some frequency. I don't really get it – as many have pointed out, she's become a "name" without Fassbender, and she earned Golden Globe and SAG nominations on talent alone, you know? But in every single profile or story about Alicia, we have to be reminded: Fassy is "her boyfriend" or "her beau" or "he's still her boyfriend, contrary to reports." The game that Vikander played with Vogue was pretty sly, as is this little item in Page Six:
"The Danish Girl" star Alicia Vikander's been telling pals she's headed on a holiday vacation with boyfriend Michael Fassbender before she returns to the set of the latest "Bourne" franchise movie with Matt Damon. In a new Vogue profile, Vikander shoots down claims she and "Steve Jobs" star Fassbender fizzled — the fashion mag called the rumor "balderdash ."

Vikander was privately talking about the getaway at a "Danish Girl" reception at Kappo Masa on Madison Avenue, spies said.
So… there you go. Alicia is planning a getaway with Fassbender, who has been working on back-to-back projects for months now. Even if they are still together – big IF – I have to wonder if he's really all that engaged in the relationship? It just seems that's his M.O. – hook up with a costar, put in some half-hearted effort at a relationship for several months, then sort of lose interest and wait for the girlfriend to dump him.
Meanwhile, Alicia was on The Tonight Show last night. She and Will Ferrell were guests. Will's wife is Swedish, so apparently Will is somewhat fluent in Swedish. Which meant Will and Alicia spoke Swedish together and Jimmy Fallon felt left out. This was actually cute.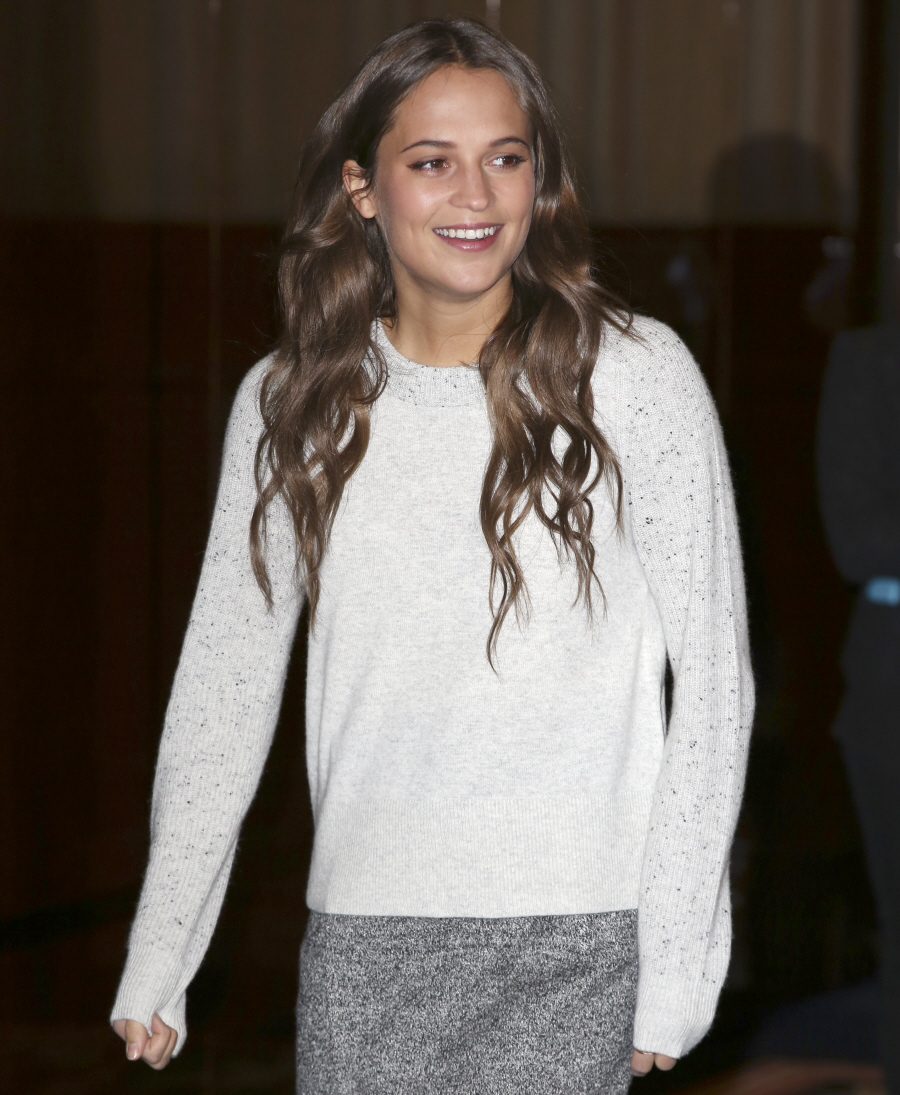 Photos courtesy of WENN, Fame/Flynet.