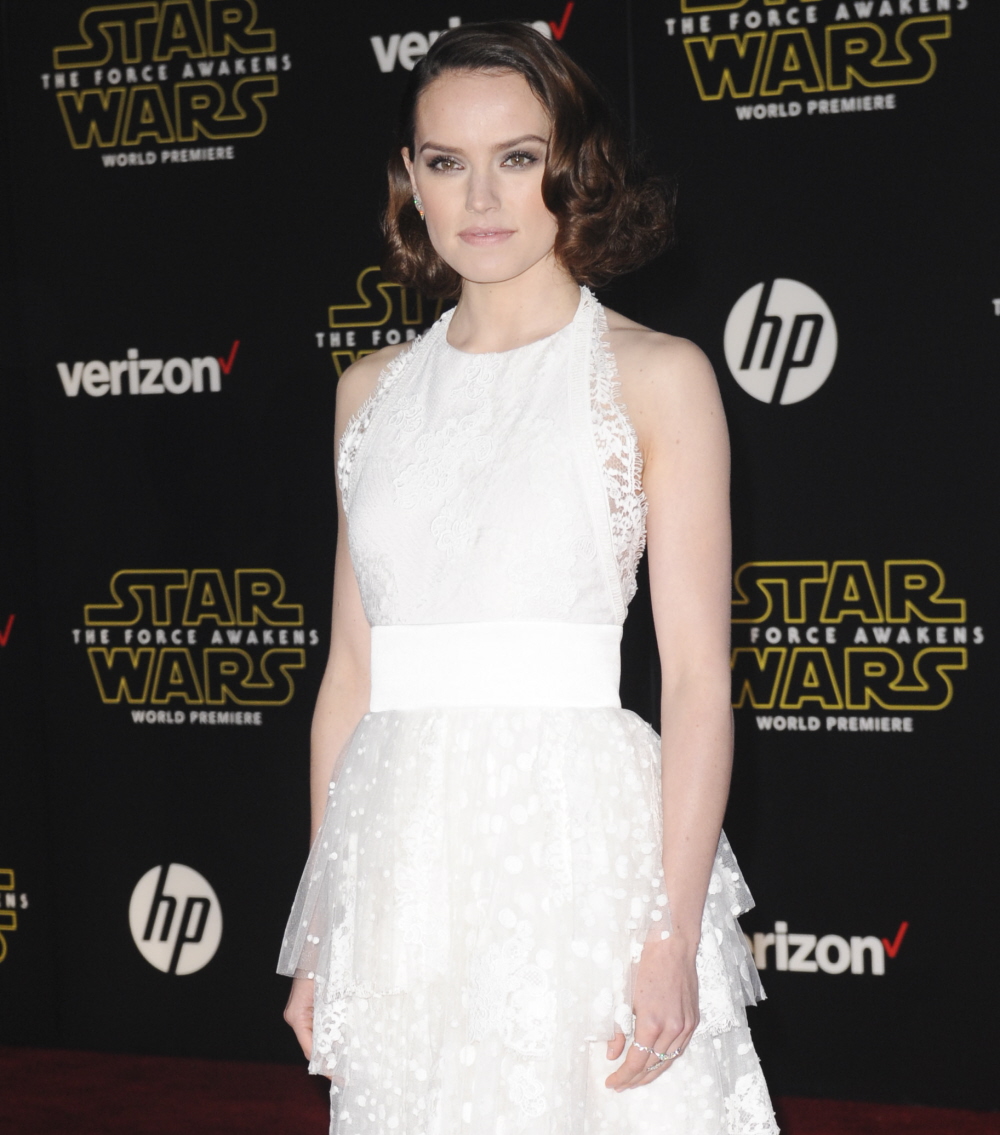 When I was covering the fashion photos from all of last week's Star Wars premieres, I kept getting distracted by Daisy Ridley's Keira Knightley vibes. At the LA premiere especially, when Daisy wore her hair down, she really resembled Keira. I thought it might just be a styling trick, but no – Ridley really, really looks like Keira. She even talks like Keira and her voice and accent are very Keira-esque. I was sort of blown away by how similar they are when I watched The Force Awakens – it felt like this would have been Keira's part, if Keira was just six or seven years younger. I don't think that Daisy is trying to mimic Keira, I think it's just one of those weird things. And God knows, maybe JJ Abrams chose Daisy because of her resemblance to other actresses. Anyway, Daisy knows that she's giving us Keira vibes. And she doesn't like it.
While most young actresses would give their right arm to be compared to the beautiful Keira Knightley, newcomer Daisy Ridley — who has a leading role in the new Star Wars film — has had quite the opposite reaction.

'This is one thing that I'm actually so "ugh!" about. But it's like, why do I have to be like someone else?' says the 23-year-old. 'People have always said that I look like Keira Knightley. But it is actually really frustrating.'

Ridley, who was very much under the radar before landing the role of Rey in the sci-fi blockbuster, adds: 'Keira Knightley is wonderful and has her own thing. I just think to compare a 23-year-old girl to anyone else is so unnecessary. I just think every single person in the world has their own thing going on. And I just want to be me.'
Yeah, I get that. Especially for a young actress, it must suck to be told that you're very reminiscent of an actress who is only a few years older and already well-respected and acclaimed in the same industry. Then again, it doesn't suck at all because Keira Knightley is beautiful and if someone told me I looked like Keira Knightley, it would be amazing. For what it's worth, Keira is more of a pouty fashionista/model with an incredibly striking face, while Daisy is like the girl-next-door who resembles Keira in a few angles (their profiles are SO similar). And while I get that Daisy doesn't want the comparison, I don't understand this: "I just think to compare a 23-year-old girl to anyone else is so unnecessary." Honey, it's not like we're bullying you! We're just sitting around saying, "God, she could be Keira Knightley's long-lost sister." THERE ARE WORSE THINGS. Sigh… I wish people would stop comparing me to Sophia Loren. You don't know how I suffer.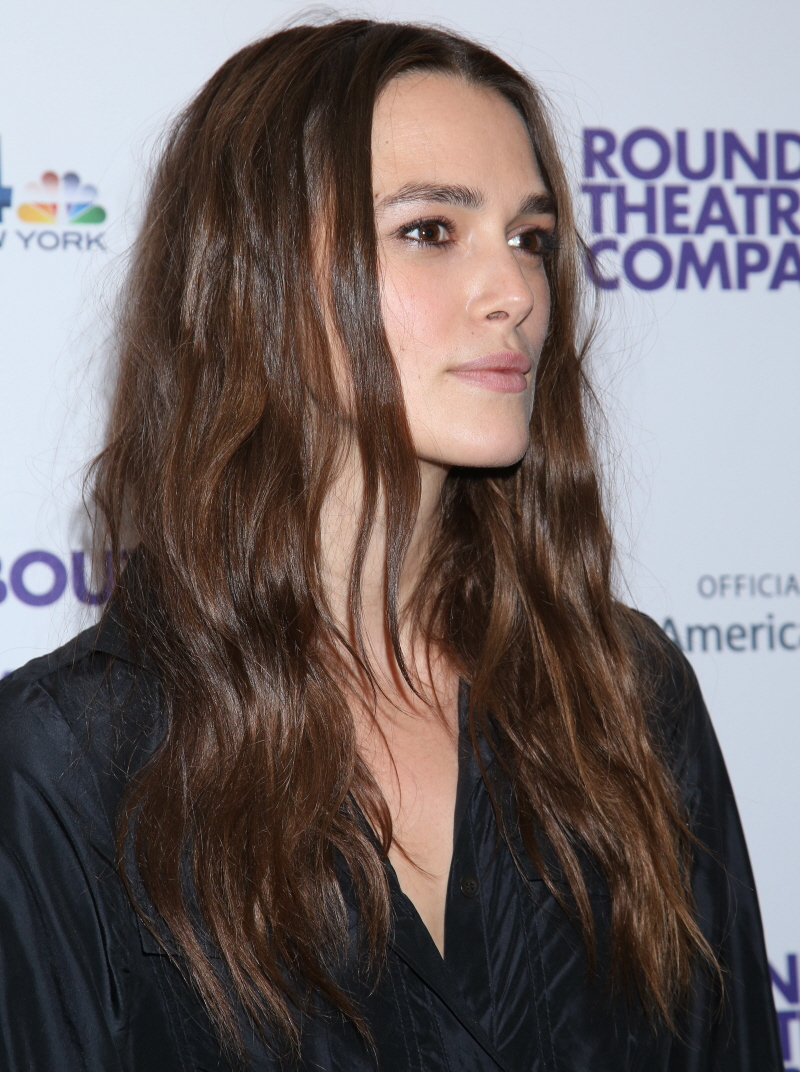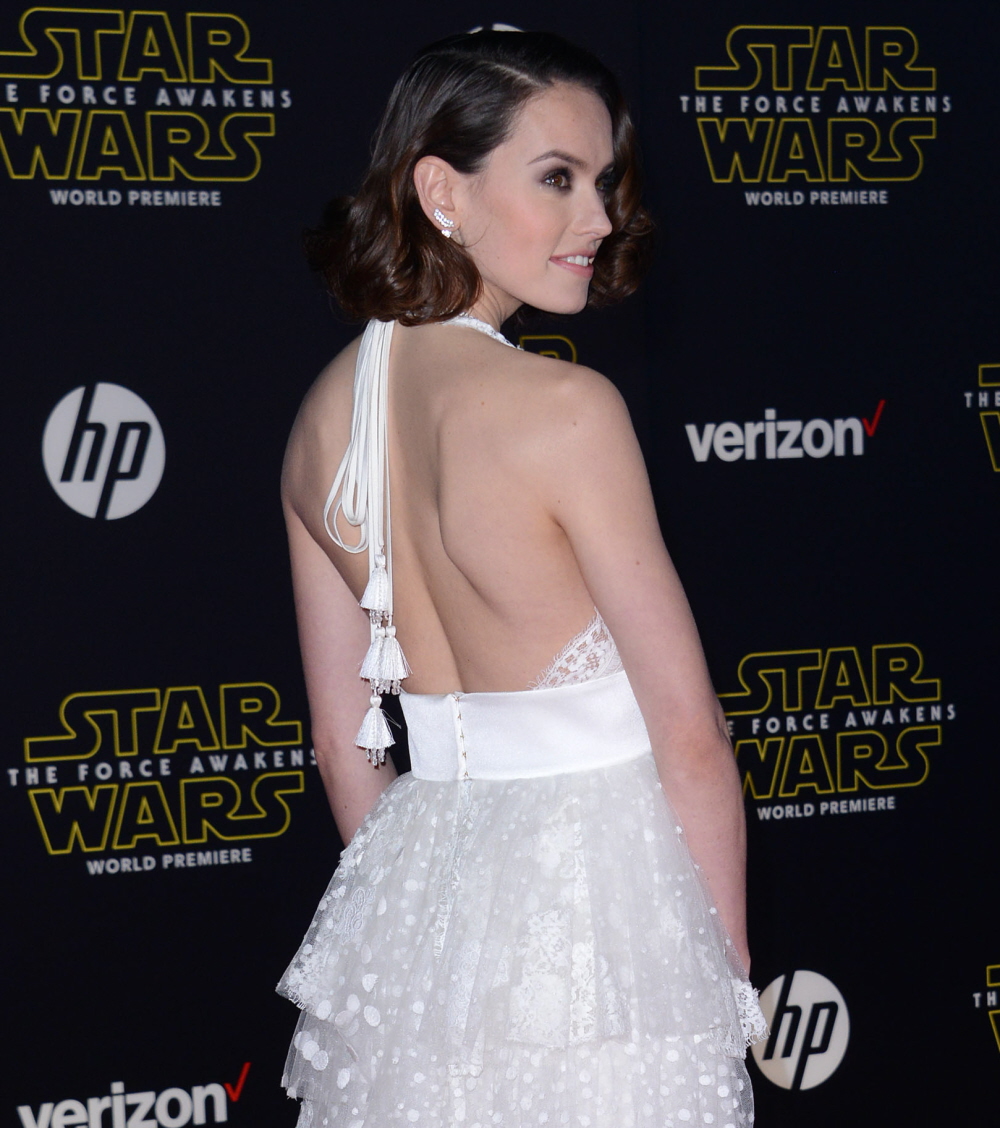 Photos courtesy of WENN, Fame/Flynet.