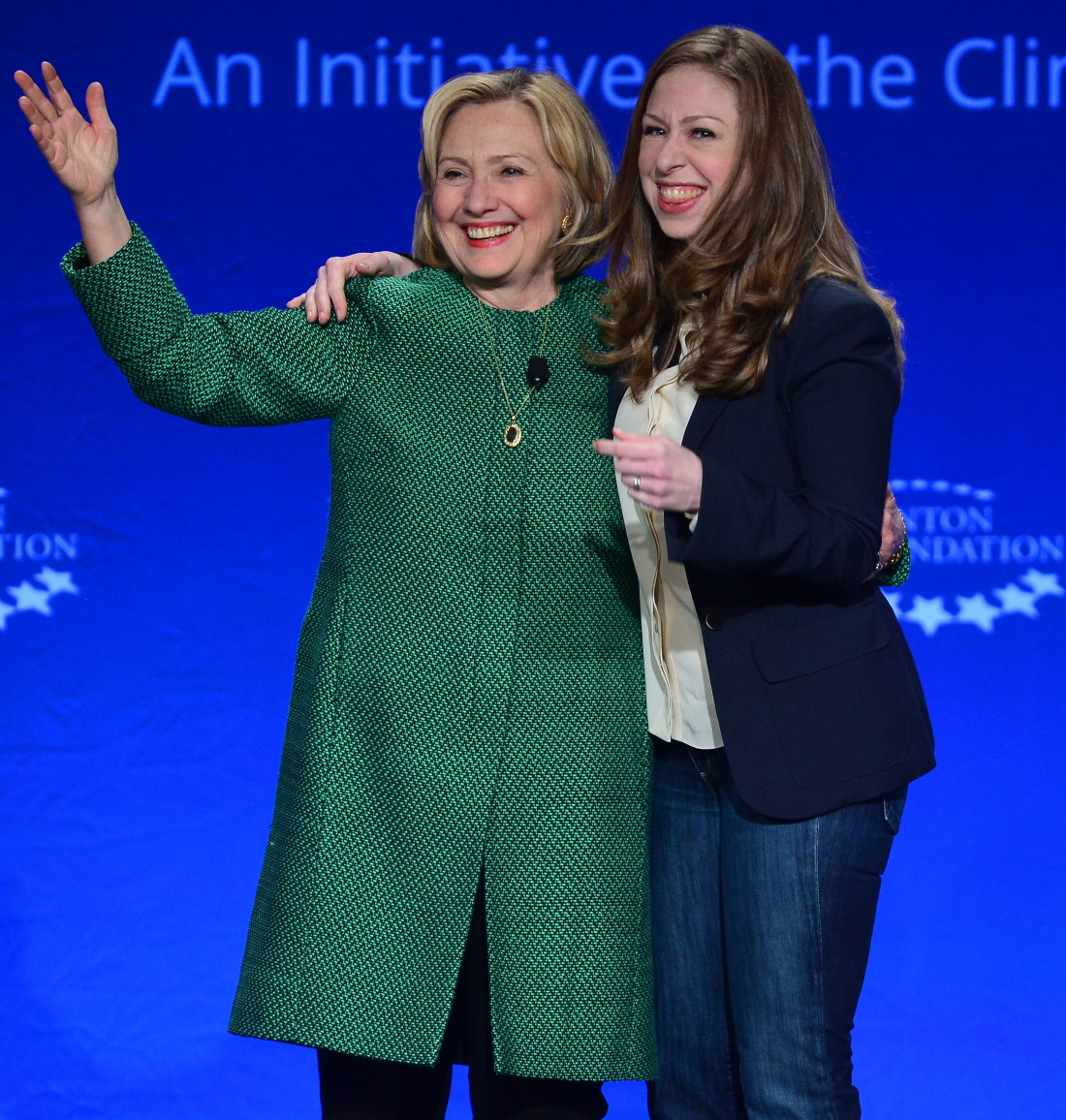 For some reason, this news made me imagine Hillary Clinton standing over her sleeping daughter, cackling quietly as she wielded a turkey baster. Hillary Clinton is a grandmother! Grandmothers = relatable to human voters. And Hillary was beyond happy when her first grandchild, Charlotte "Iowa Caucus" Mezvinsky was born in September 2014. Chelsea Clinton seemed to be on a schedule too – they weren't going to leave anything to chance. Hillary Clinton had to increase her relatability numbers quickly, thus we got photos of Hillary and Bill looking adoringly at their newly produced granddaughter. And what could be even better than one grandchild on the campaign trail? Two grandchildren!
Next summer, Charlotte is going to be a big sister! Feeling very blessed & grateful this holiday season. pic.twitter.com/gpCGqcmeCq

— Chelsea Clinton (@ChelseaClinton) December 21, 2015
I'm actually a little bit surprised that Chelsea got pregnant again so quickly. She's upped her involvement with the Clinton Foundation, and she's been working on her mom's campaign too, and I would imagine her campaign involvement will be increasing in the coming months. So… is it a weird time to have another baby? Or is Chelsea just trying to help her mom out by reminding everyone again that Hillary Clinton is a grandmother? Honestly, I bet it's more about Chelsea wanting two kids close in age. She's famously an only child (an adored only child), so I bet she wanted Charlotte to have the experience of a sibling close in age. Anyway, congrats to Chelsea and Marc! Maybe they'll name this one New Hampshire Primary Mezvinksy.
Looking at our favorite pictures of Charlotte before my mom @HillaryClinton's speech on Saturday: pic.twitter.com/atXpgGCUEq

— Chelsea Clinton (@ChelseaClinton) June 15, 2015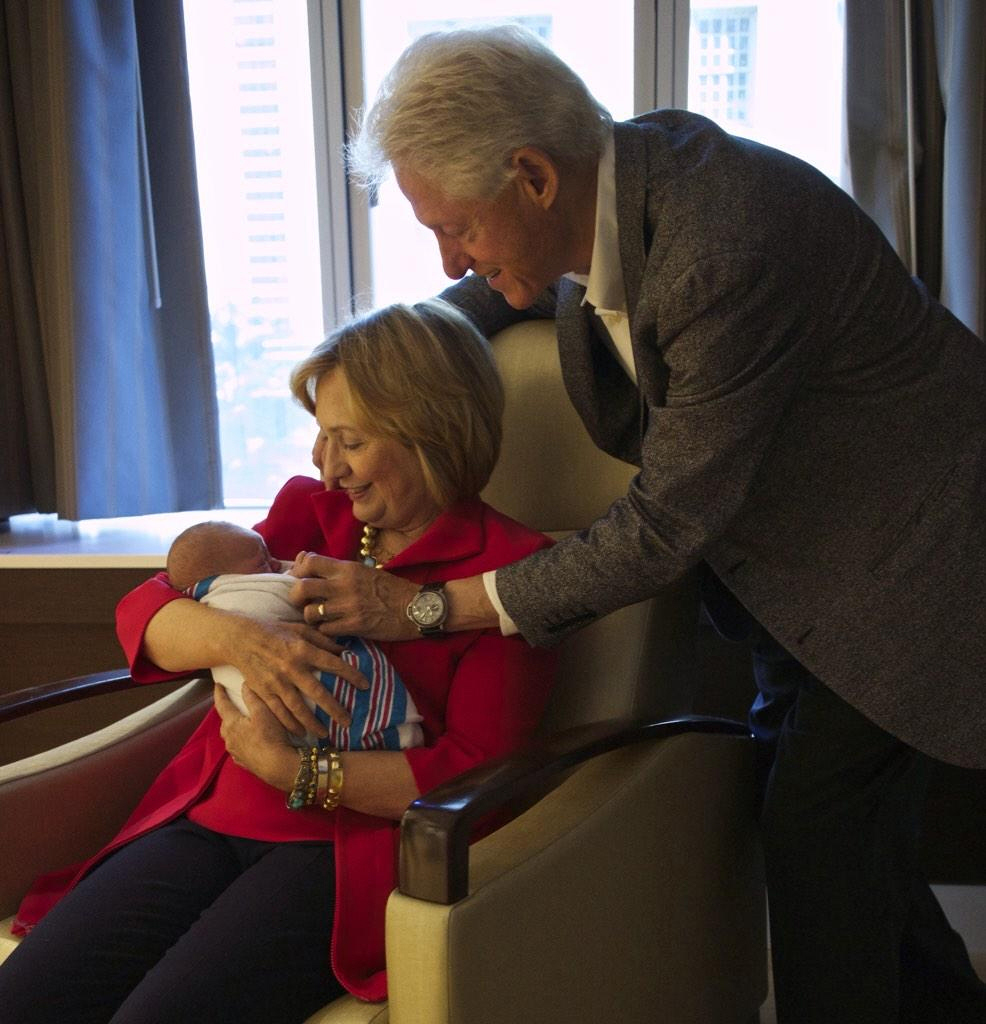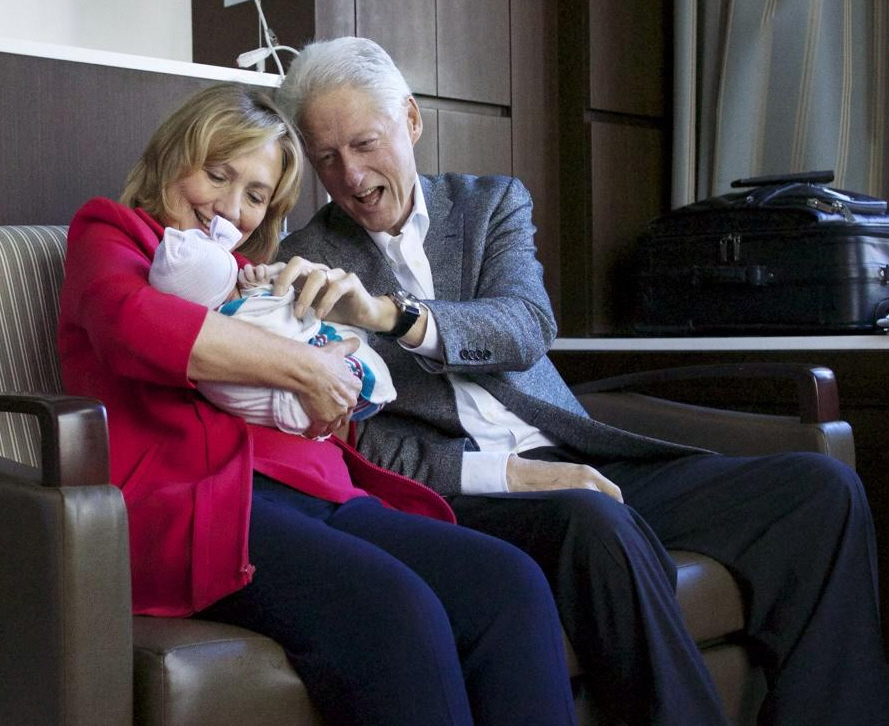 Photos courtesy of WENN, Twitter.