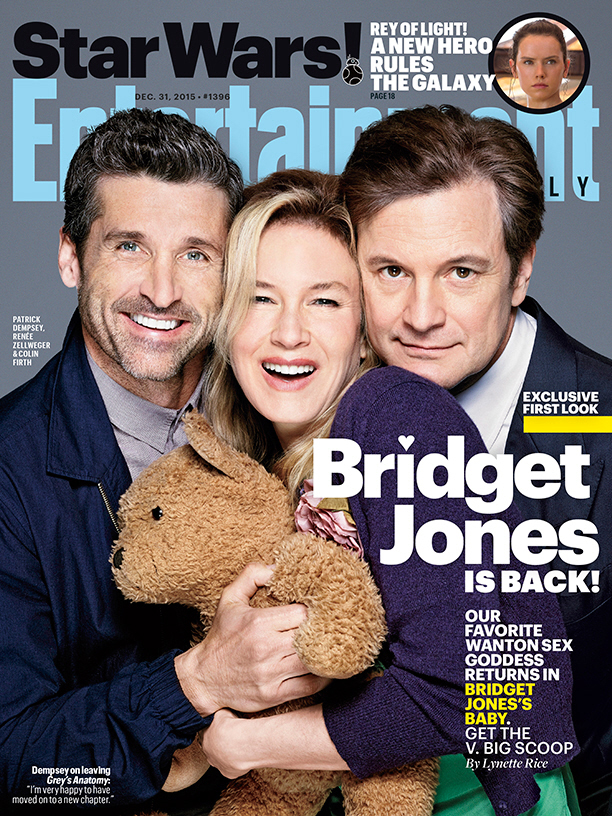 Bridget Jones's Baby won't be released until September 16, 2016, but it's never too early to hype the latest installment from a much-beloved franchise, right? If we're being honest, the first film is the best, possibly one of the top-five rom-coms of all time. The second film, Bridget Jones & the Edge of Reason, is garbage. The third installment has Bridget knocked up, and she doesn't know if the baby is Mark Darcy's or Patrick Dempsey's (Jack's). Dempsey plays a millionaire who falls for Bridget, etc. Daniel Cleaver/Hugh Grant is apparently not in the movie whatsoever. Entertainment Weekly did a photoshoot with Dempsey, Renee Zellweger and Colin Firth, which you can see here. They also sat down for exclusive interviews. Some highlights:
Zellweger on Bridget's new life: "This is part of the new challenge, discovering where she is now in her new life. But as an actress, it feels like stepping back with an old friend. I love this character, I like that she tells stories about what it's like to be a woman and these really relatable situations at certain times in life. It's so right to tell a story about Bridget in this stage of her life. She's a bit more mature and has moved on, as we all have."

Colin Firth on the characters: "Mark didn't think Daniel was better than him. This guy Jack seems to be more of the charming good guy, and in some ways that's scarier. He's a very different kind of rival. He's not somebody I've known since we were kids. He's an outsider and he threatens Mark Darcy in a very, very different way than Daniel Cleaver (Hugh Grant) did… There are various mysteries to be resolved. Who does she end up with? Whose baby is it? You can resolve one and make the other a question. Those are things which might not be revealed until very later on. I rather like it. It's not often you have something where you have the possibility of keeping a surprise."

Renee on the reports of her new face: "All I know is that people were sending support, which means I must have needed it. I know it sounds pretty unlikely that a person might be able to keep herself clear of those words or of that experience, but I have and it takes effort."
You know what I love? It would be so easy for Colin Firth to phone it in, to disrespect the Bridget Jones series as silly, woman-centric, shameful entries in his esteemed filmography, but he never does. I've always gotten the impression that Colin loves doing the Bridget films, that he respects the characters and the audiences for these films. And that makes him even hotter. And honestly… what woman in their right mind would choose Dempsey over Firth? For the love of God.
Here are some photos from the London set in November. Colin Firth/Mark Darcy in those glasses. DING DONG.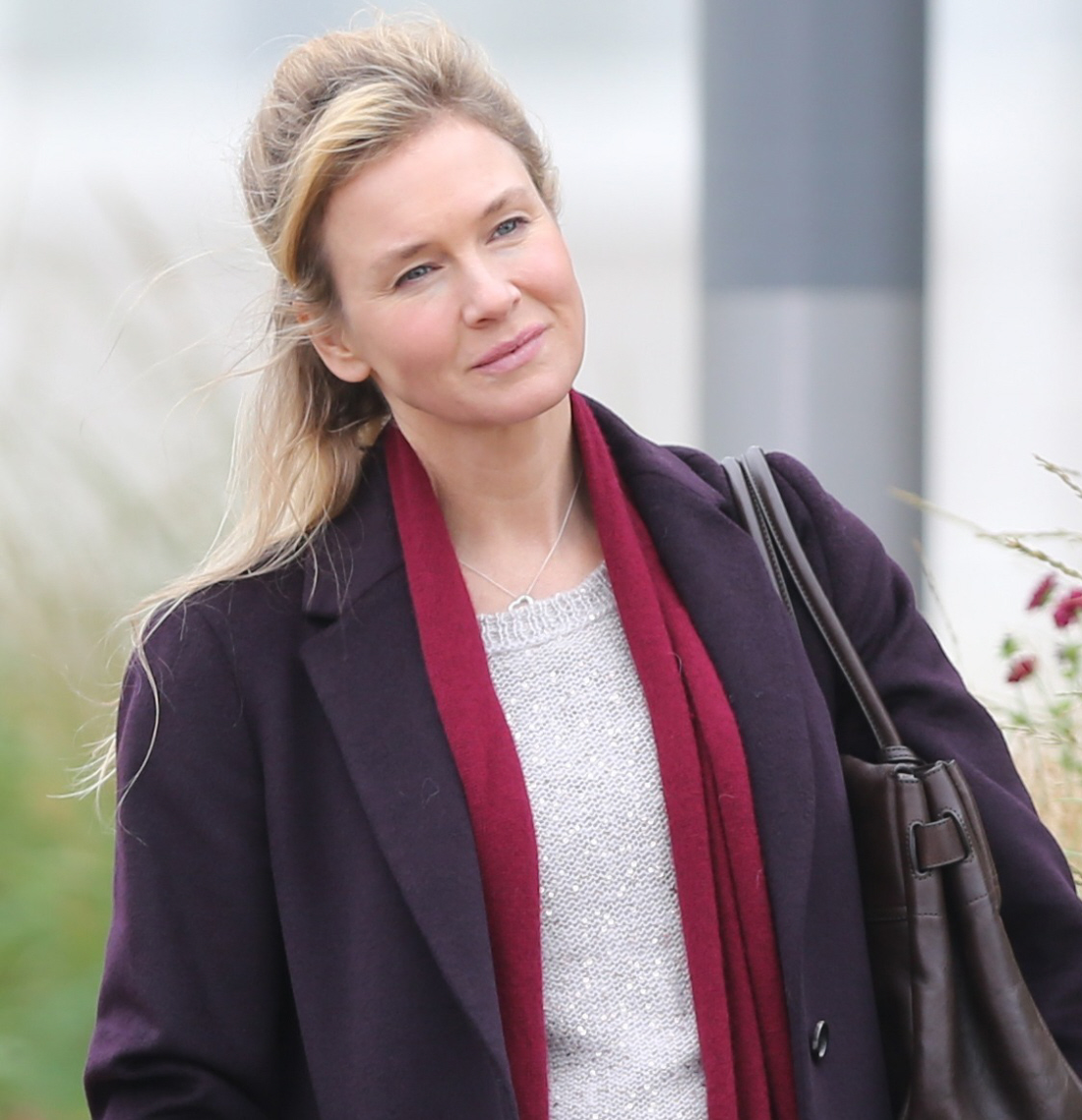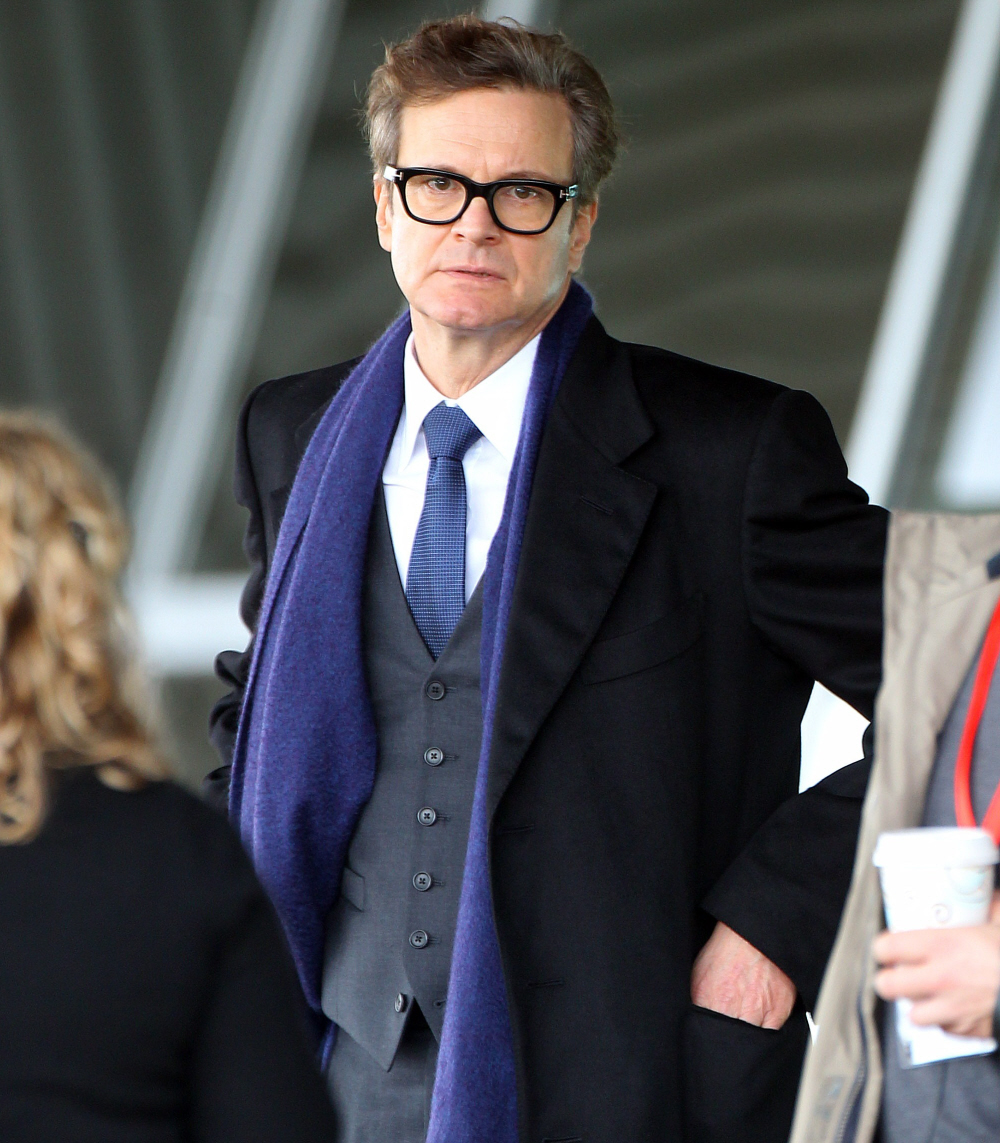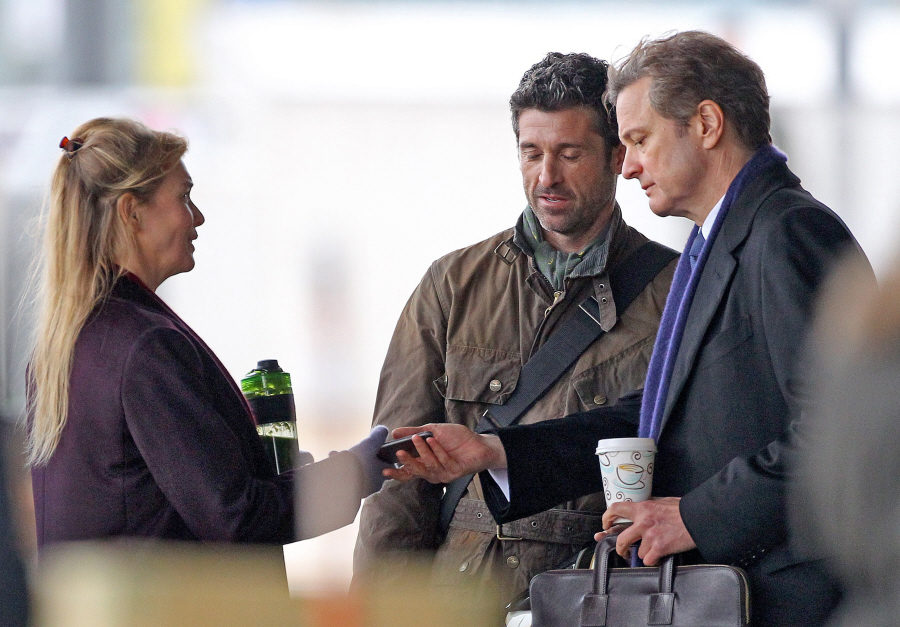 Photos courtesy of Fame/Flynet.