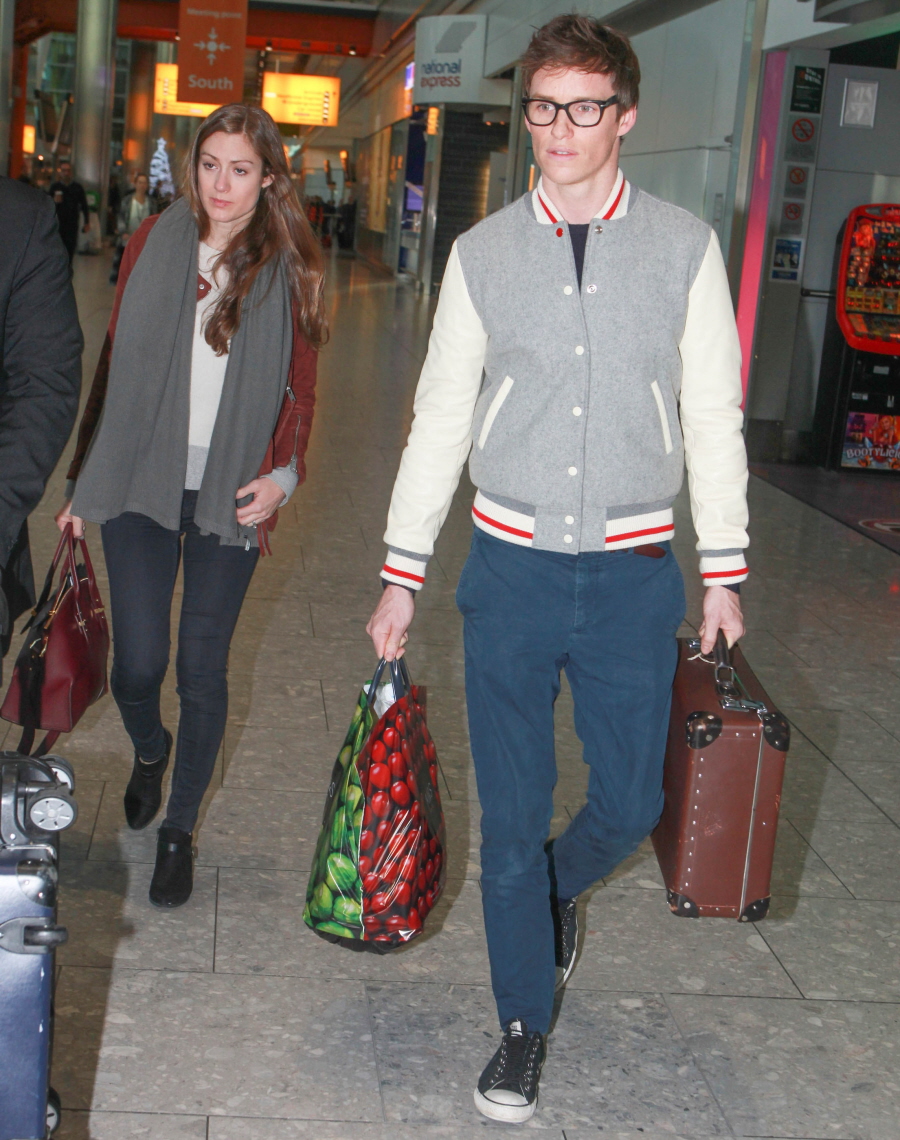 Here are some assorted photos of Eddie Redmayne and Hannah Bagshawe leaving LA and coming home to London. It's worth noting that Eddie has been in LA for weeks, doing his quiet campaign. At this time last year, people were like "Eh, he doesn't have a real shot at an Oscar." But Eddie's quiet campaigning really pays off, as we've seen. I think he's guaranteed an Oscar nomination this year for The Danish Girl, and he's going to play the game again. And who knows? Anything can happen. If Eddie ends up with two Oscars in a row, I won't be sad.
Eddie and Hannah just celebrated their first wedding anniversary, and word around the British tabloids is that Hannah is knocked up! Eddie Redmayne and his wife Hannah Bagshawe are expecting their first child together, according to reports. The Oscar-winning actor and his publicist wife have told close friends and family they are expecting next June, The Sun writes.

Eddie and Hannah, both 33, celebrated their first wedding anniversary on December 15, and are said to be 'extremely excited' at the prospect of becoming first-time parents. The Sun reports Eddie and his wife 'are delighted and extremely excited. They don't want to find out the sex of the baby but are happy to tell close friends and family they are expecting.'

A representative for Eddie Redmayne has been contacted by MailOnline for comment.
I think this is probably more than possible. And it's funny to me that we just take Eddie's stuff as an uncontroversial "given" while if another actor pulled this off, we would be side-eyeing the hell out of it. I mean, Eddie and Hannah got married in the heat of last year's Oscar campaign, and now they're probably going to announce her pregnancy during the heat of another Oscar campaign? Well timed and well played! Leonardo DiCaprio should be paying attention.
Oh, and Eddie gave a really sweet interview to People Magazine this week – he said his first year of marriage has been "the most wonderful whirlwind." He said Hannah "is an absolute saint" for putting up with him and the "absurd circus" of his career. I think people give them a pass because they seem genuinely in love, right?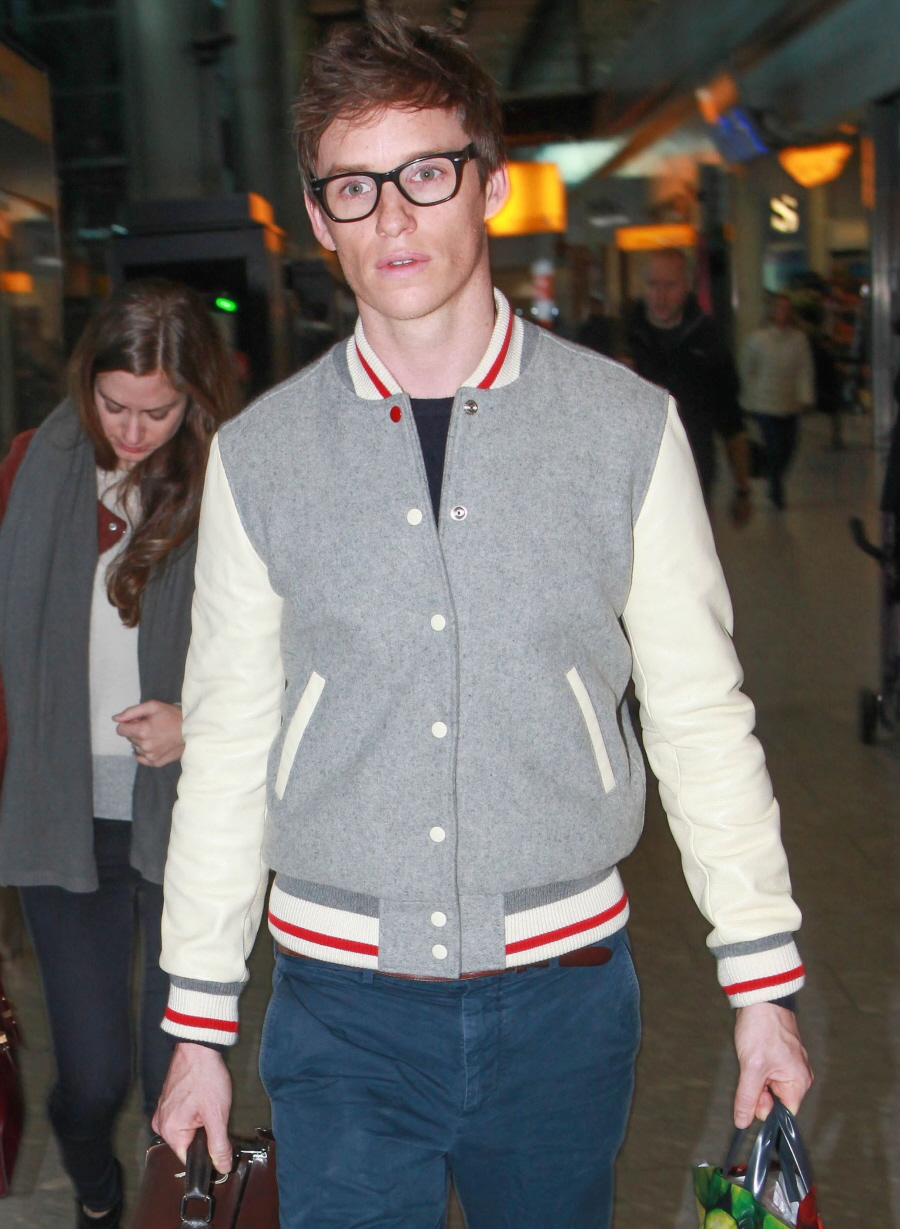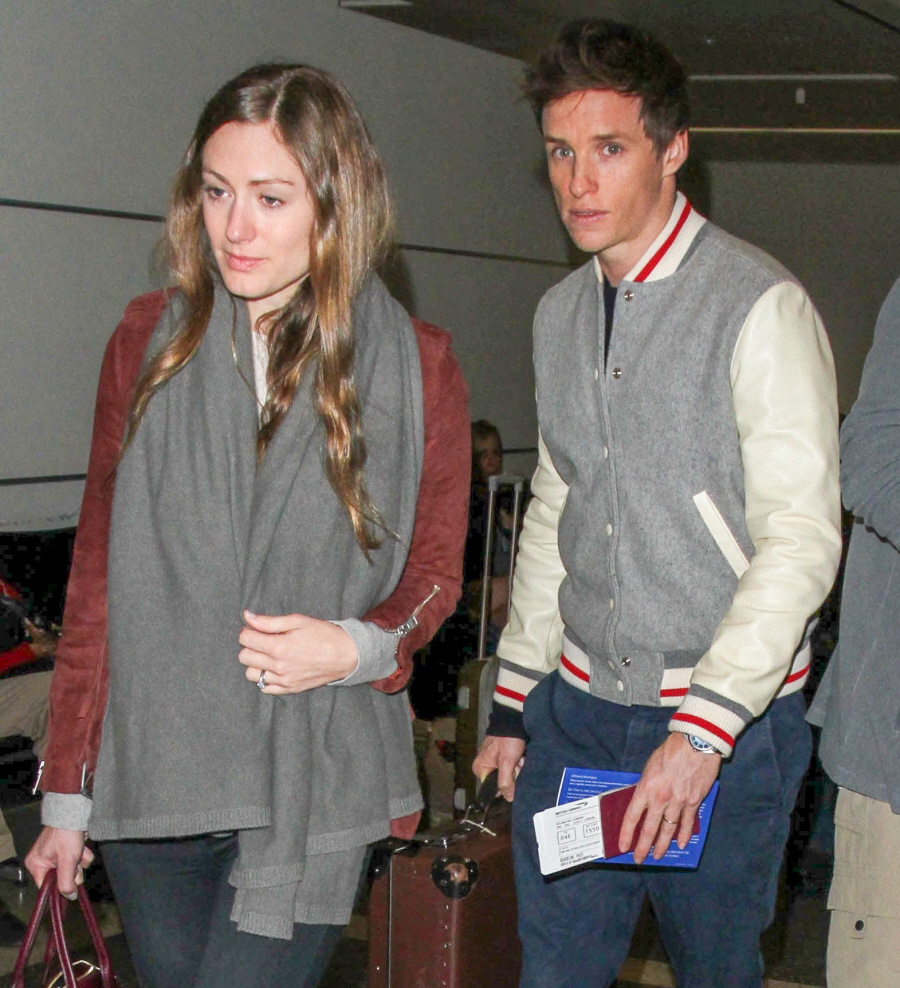 Photos courtesy of WENN, Fame/Flynet.