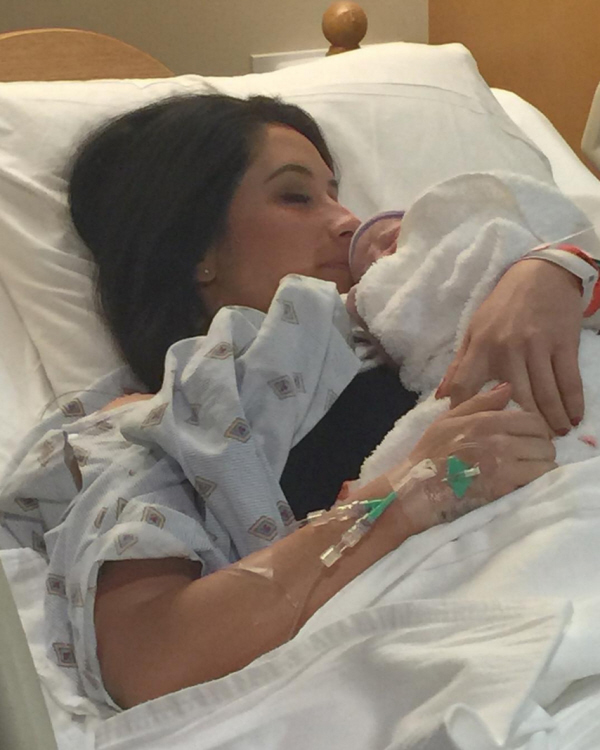 Here is a photo of Bristol Palin with her new baby girl. Bristol gave birth on December 23rd, and announced the birth on Christmas Eve. Months ago, she confirmed she was having a girl, and after Kristin Cavallari gave birth, Bristol joked that Kristin stole her baby name. For what it's worth, Kristin named her daughter Saylor Grace, and Bristol named her daughter Sailor Grace. So… there's a spelling difference, but that's it. Bristol posted the above image with the message, "My sweet Sailor Grace was born yesterday, our family couldn't be more complete." Couldn't be more complete? Except Bristol belongs to a political party that demonizes single mothers and tells women that their families will never be complete without a husband/father.
Speaking of the father… I sort of wondered if Bristol waited one day to announce the birth so that a quickie paternity test could be given. We were supposed to think that the father of little Sailor Grace was/is Bristol's ex-fiancé, Dakota Meyer. Dakota and Bristol's engagement ended in mid-May, meaning… if Bristol gave birth at full term (which I think she did), then she was about five or six weeks along when she and Dakota split. There were a lot of rumors that they split because of infidelity, that perhaps Dakota wasn't the baby-daddy. I still don't know. I do find two things interesting though. One: the baby's name is Sailor Grace PALIN, not Sailor Grace Meyer. Sarah Palin was the one to let that one out of the bag. Two: Dakota Meyer is sort of claiming Sailor as his child. He posted this on Twitter:
Best Christmas present ever!! I couldn't be more proud of this little blessing. pic.twitter.com/xCRi8oESRx

— Dakota Meyer (@Dakota_Meyer) December 24, 2015
Except that by most accounts, Dakota was not there for the birth and he has not been involved in Bristol's life (or her pregnancy) since mid-May. And after he posted this, his Twitter feed blew up with people saying he needs to call Maury. Um… I agree.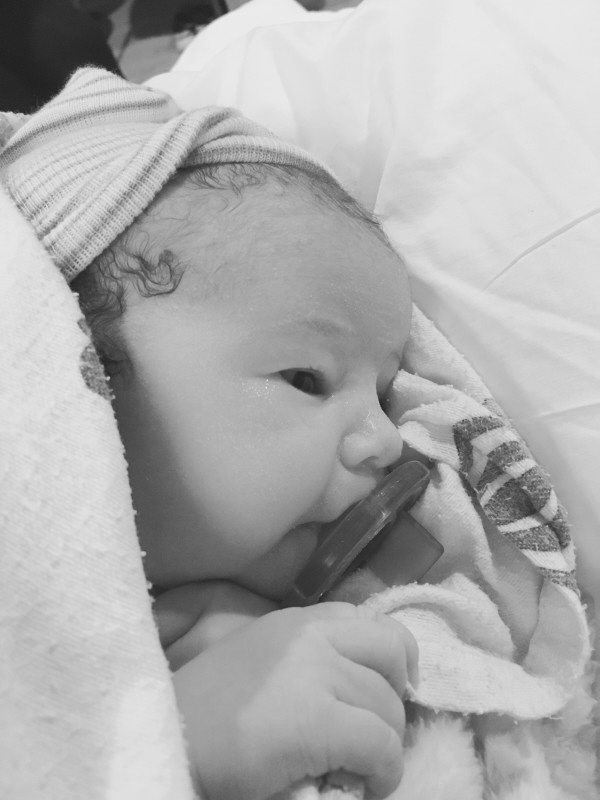 Photos courtesy of Bristol's blog & Instagram.