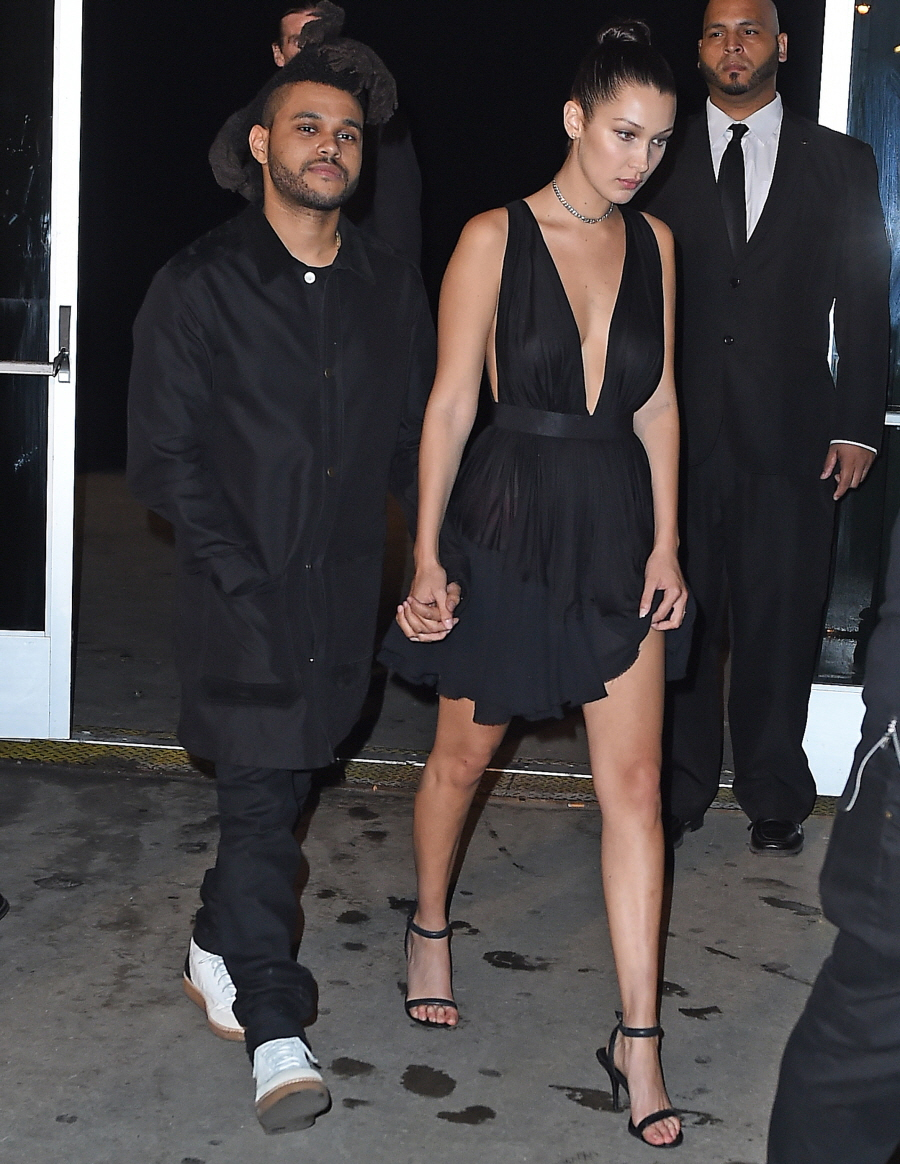 Should I take credit for this? Because I feel like it's partly my fault! Two issues ago, Life & Style reported that The Weeknd had cheated on his girlfriend Bela Hadid… but the infidelity supposedly happened a few months back. Anyway, most sites ignored the L&S report… but not me! I used the opportunity to say that I think The Weeknd probably has a major wandering eye, because there IS a lot of gossip about him and how he behaves during shows and in the clubs and all that. Anyway… The Weeknd and Bella are over now. Hm.
Bella Hadid and The Weeknd are taking a break from their relationship, two sources tell E! News exclusively. The 19-year-old model and the 25-year-old Canadian singer-songwriter, whose real name is Abel Tesfaye, have not commented. They had been dating since at least this past spring.

"Bella and The Weeknd have taken a break," one of the sources told E! News. "Their schedules got very busy and it really cut into their relationship. They are still in each other's lives though, just not in the same exclusive capacity."

The two did not spend the Christmas holiday together, E! News has also learned. Bella was with her mother, The Real Housewives of Beverly Hills star Yolanda Foster, sister Gigi Hadid and brother Anwar Hadid, as seen in a photo her mom posted on Instagram.

Last weekend, The Weeknd was seen flirting with other girls backstage at his concert in Miami, which Bella did not attend, E! News has learned. E! News confirmed in May that he and Bella were dating, after hanging out together at the 2015 Coachella Music Festival. Meanwhile, The Weeknd is concentrating on his music career. On Christmas Eve, he dropped two new songs—"Low Life," a collaboration with Future, and a remix of Jeremih's "Pass Dat."
Sure… I totally believe that The Weeknd and Bella mutually decided to end their relationship and it was just about competing schedules and not for any other reason. Don't you believe that too? Of course you do. I do hope Bella's not too broken up about it and I really do hope she finally heard some of the rumors and decided to pull the plug on the relationship. But I kind of doubt that's how it went down. I think it's far more likely that The Weeknd thought he needed an upgrade. Which is weird, because Bella's career (modeling) really is on the upswing. Who will The Weeknd go for now? I suspect it will be someone like Kendall Jenner.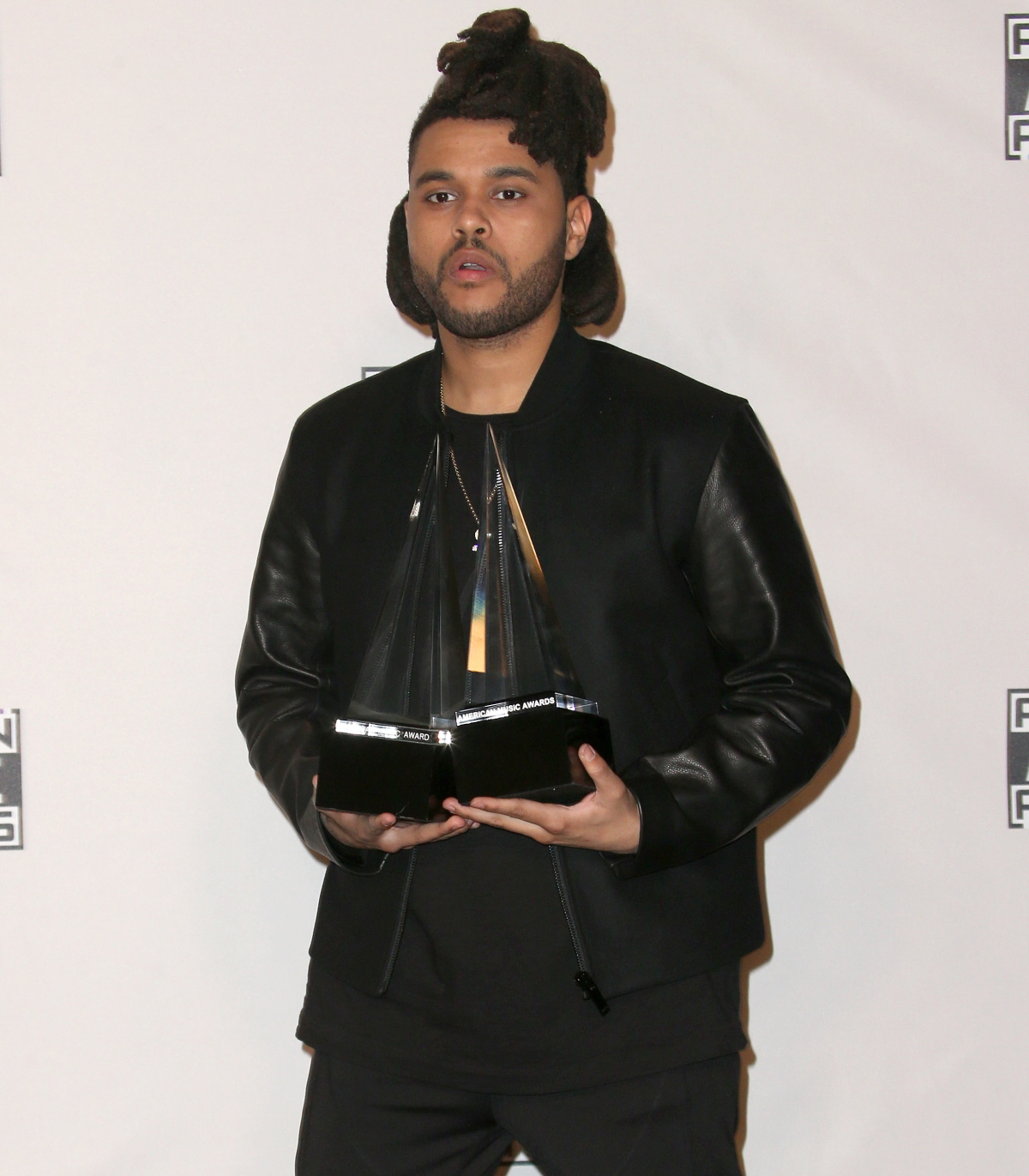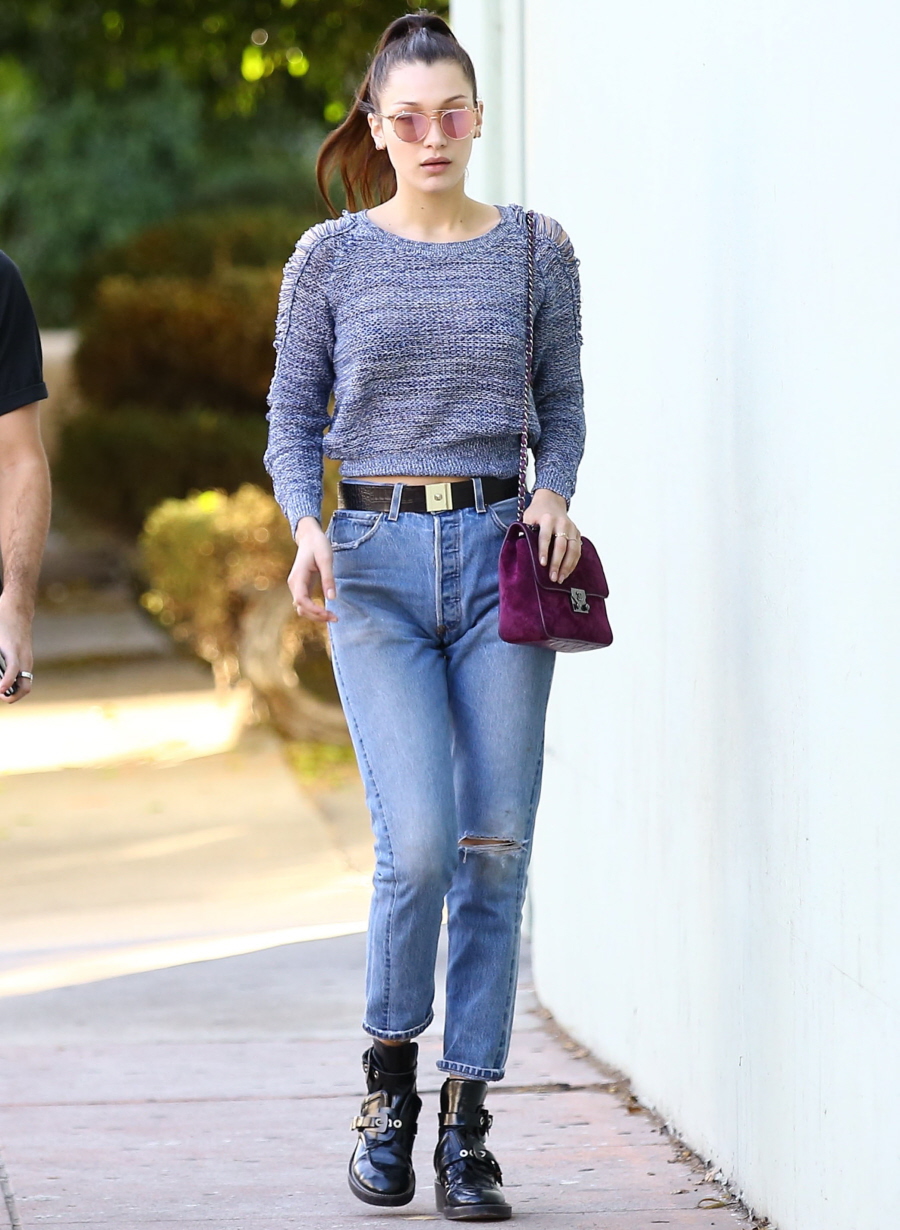 Photos courtesy of Fame/Flynet.