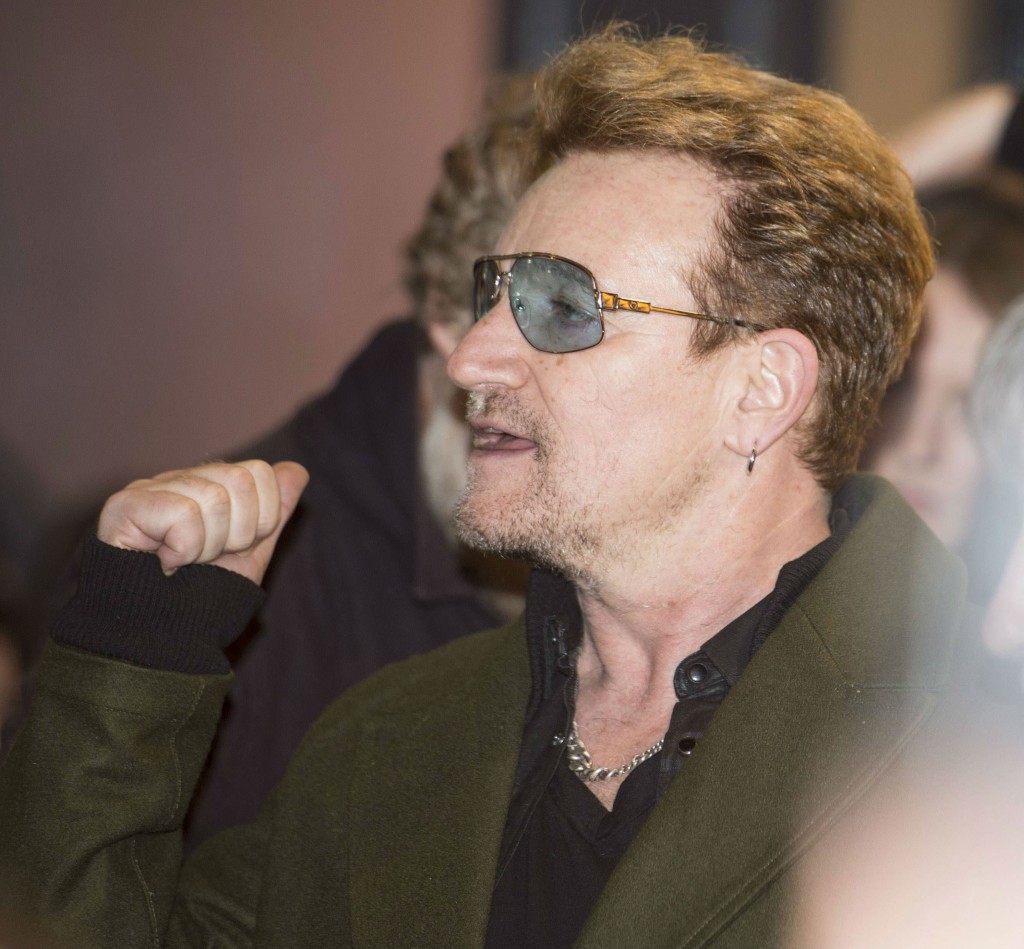 As I was attempting to find out exactly how many calories a person can consume in one sitting on Christmas Eve, a few more productive members of society were doing something really beautiful. Since 2009, U2 singer Bono has taken to Grafton Street in Dublin to busk for donations for The Simon Community, a homeless charity. He had to miss last year due to his unfortunate bike accident but this year he was back along with Glen Hasard, a mainstay for this annual revelry. Bono's grand return brought out an impressive assemblage of sidewalk troubadours: Hozier, Ronan Keating, Kodaline*, Imelda May, The Script, Hudson Taylor, Roisin O and more to ring in the holidays properly. Bonus – free Santa hats for the onlookers!
Bono has been participating in an annual busking tradition in Dublin on Christmas Eve to support The Simon Community, a local homeless charity. While the U2 frontman missed last year due to a bike accident, he came back in full force accompanied by Hozier, Irish singer-songwriter Glen Hansard, Kodaline, and more.

The assembled talent busked on Dublin's Grafton Street featuring renditions of U2's "Every Breaking Wave" and "When Love Comes to Town," as well as Hozier's "Take Me to Church."
The Script, who were also in attendance, tweeted prior to the event, "Anyone around Grafton Street at 5:30? Gonna Periscope something cool."
Even Bono's good friend Shane MacGowan of The Pogues, who is having a rough recovery from a broken pelvis, arrived on crutches and joined in. Could you imagine? What if you had procrastinated on your gift shopping and dragged your partner out to the shops at the last minute. As he/she is telling you how you ruined yet another holiday, you happened upon this scene? I would pretend I planned the whole thing and act smug well into the New Year.
Below are shots from the event; the artists are having as good a time as the audience. It is fairly important that we acknowledge, once again, how glorious Hozier's hair is. Bono looks good too, I guess he just decided to stop aging at 42? That was clever of him. I don't have a shot of Ronan Keating at the event, unfortunately, but I do have a shot of him from The Global Gift Gala in London because OMG, we should all strive to to start our day with a pic of Ronan Keating.
This is Bono's second busking stop this year as he and the rest of U2 performed incognito in a New York Subway for Jimmy Fallon's Tonight Show last May. PS – you can donate to The Simon Community here.
*ETA – Thanks to Marnie for the correction on Kodaline's name.
Anyone around Grafton street st 5:30? Gonna Periscope somethin cool 🎄🎄🎄 G

— the script (@thescript) December 24, 2015

Bono, Glen Hasard and Hozier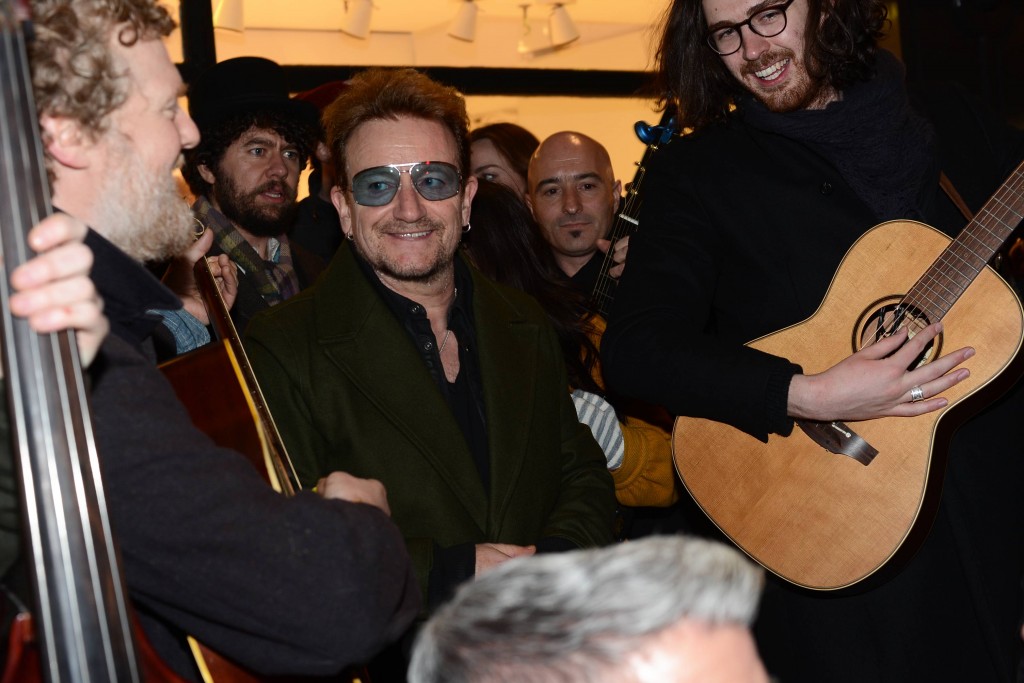 Hozier and Glen Hasard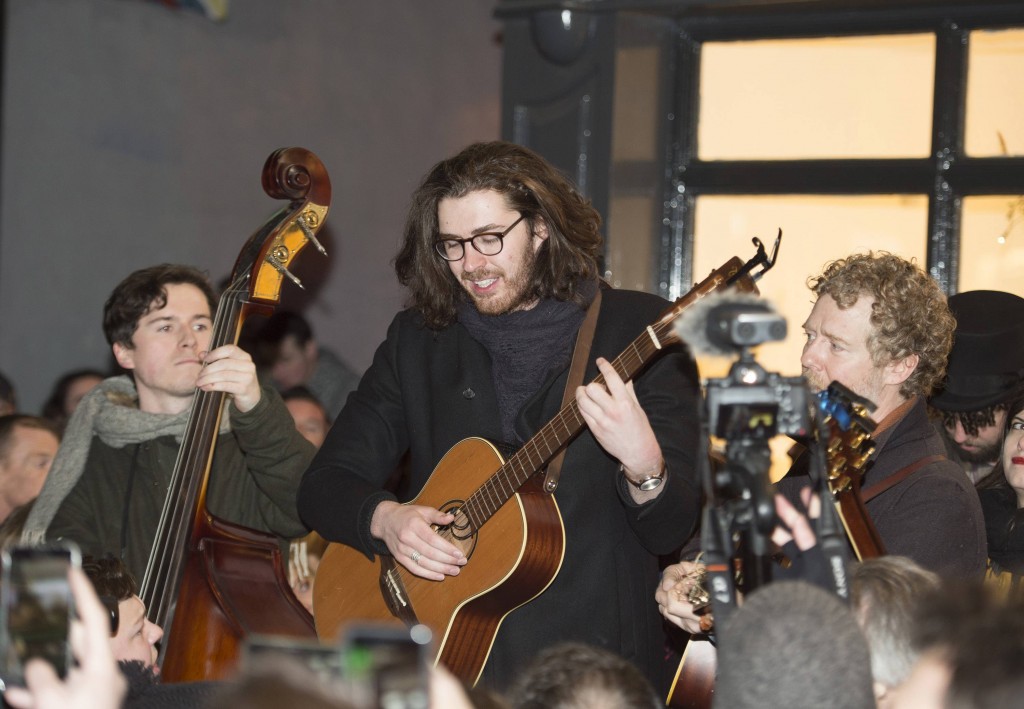 Bono and Glen Hasard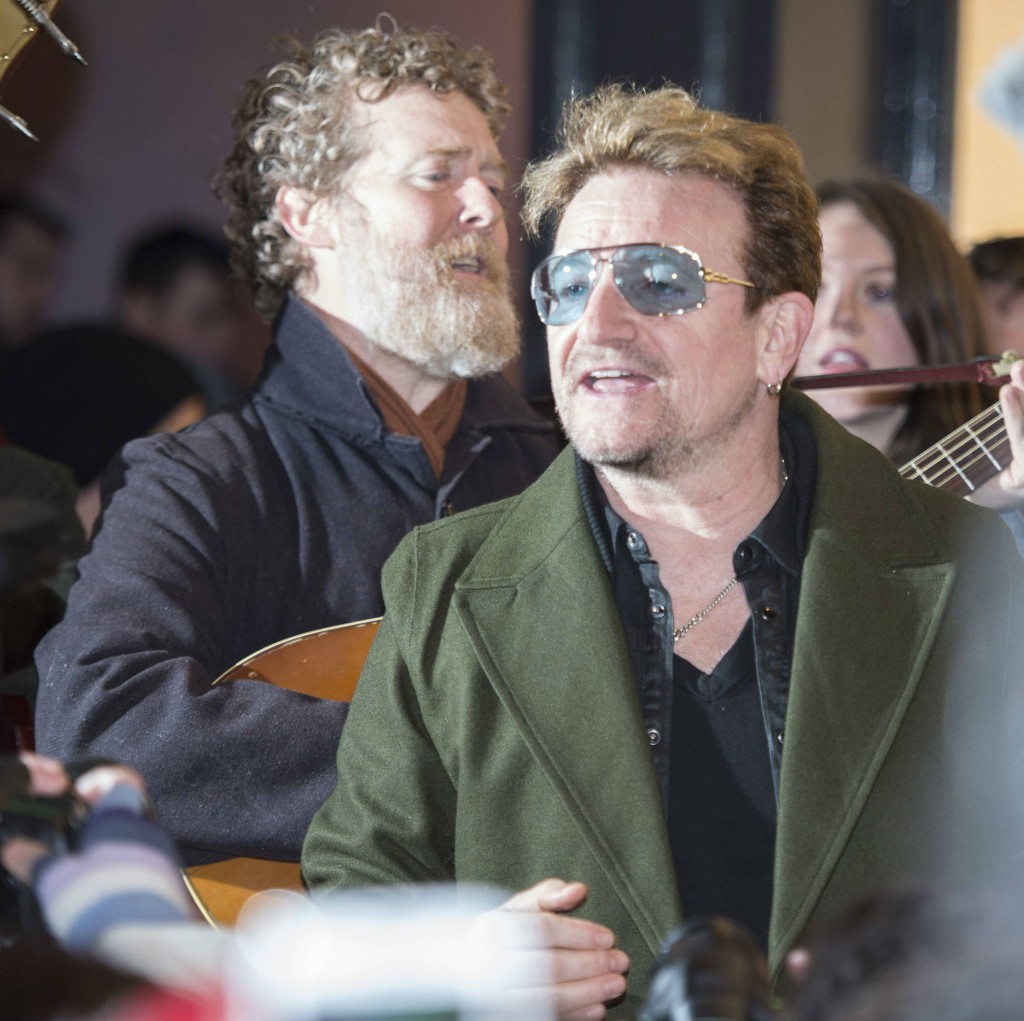 photo credit: WENN