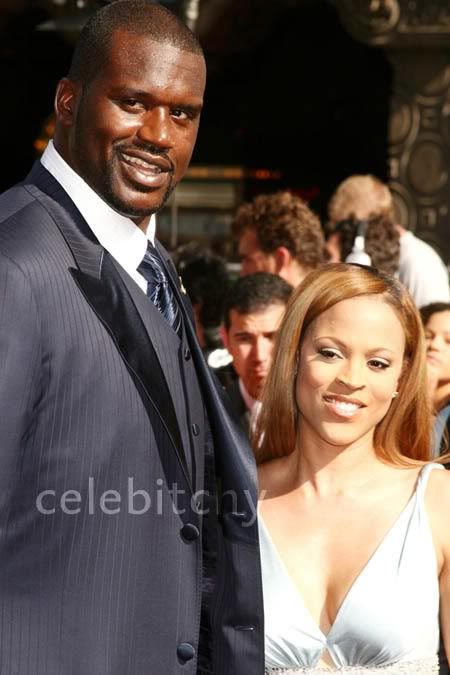 Apparently basketball great Shaquile O'Neil wants to be a sheriff. Aren't little boys supposed to have grown out of that phase by about 15 or so? Shaq's 35, but whatever. Shaq's talked for years about wanting to be a sheriff, but it appears he's taking it a little more seriously these days.
"'I probably will run for sheriff in Orlando or Fort Lauderdale, Fla.,' he said during an interview on the Live with Regis and Kelly national television chat show."
[From the Sun Sentinel]
One would have to assume he actually meant Broward County, since Fort Lauderdale doesn't have its own sheriff. How serious could he be if he doesn't even know one of the jurisdictions he plans to run in doesn't have a sheriff? Shaq, who plays for the Miami Heat, has been a reserve officer for the Miami Beach police and a few other areas. He claims to be a reserve detective. I have a degree in criminology, and I'm 99% certain there is no such thing. If you're a reserve officer, you just do it here and there, like a substitute teacher but much less so. Becoming a detective takes years of work and dedication; it's not something you could do on the side. But we'll put that aside and humor Shaq a little, because it seems like other people are.
Fort Lauderdale Mayor Jim Naugle said the notion of a Sheriff Shaq shouldn't be dismissed. As someone who's admired by many people, Naugle said O'Neal might be successful at stemming youth crime.

I think he would be great,' he said. 'He's demonstrated a real dedication. I don't think it's out of the question. … He always seems to have had a clean image, unlike some in sports.'"
Of course this isn't the first time Shaq's talked about his law enforcement dreams.
In 2002, he told the New Yorker that he wanted to be a police chief or sheriff in Louisiana or Orlando. He said he would run as an independent. In 2004, he discussed running for the Central Florida job with the Orlando Sentinel.

And early in 2006, he told ABC News that 'when I am done playing, I will be a sheriff somewhere in some city in some county.'"
[From the Sun Sentinel]
Current Broward County Sheriff Ken Jenne, considered to be the most powerful man in the county, didn't dismiss Shaq's dreams either, though he seems to think he should be a little more realistic.
Shaq's got three of the most important qualities needed to be sheriff: dedication, commitment and team building,' he said. Jenne would prefer to have O'Neal sign up as a Broward Sheriff's Office reserve deputy — with one catch.

'He'd have to supply his own shoes. We don't carry his size.'"
[From the Sun Sentinel]
I have to wonder how serious he is about all this… the sheriff is an elected office. Shaq's not even registered to vote. Being a sheriff isn't about running around shooting people. (Nor is being a police officer). It's a desk job, and a political job. You have to be able to tightly control a large budget, and have the confidence of your officers… who generally don't place a lot of faith in someone without years of law enforcement experience. However it seems like Shaq actually does have a chance, if he wants the job. Broward County Sheriff Ken Jenne is considered by many to be corrupt, and is currently under investigation by several agencies. Many citizens have voiced their support of Shaq, though it's hard to say if that's because they think he's really do a good job, or bring star power to the office, or just that he'd be better than Ken Jenne. What do you all think, Shaq for sheriff?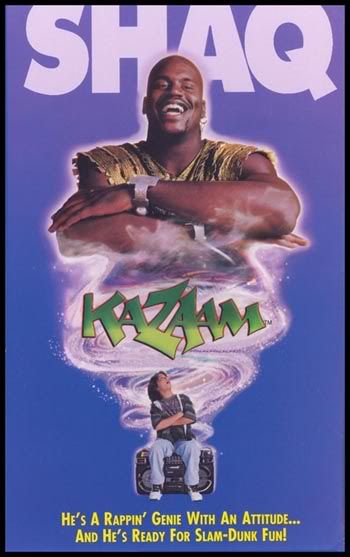 Picture note by Celebitchy: Shaquille O'Neil is shown in the header image at the ESPY Awards yesterday with his wife Shaunie. Thanks to WENN for this picture. He is also seen in a promotional image for the 1996 film Kazaam.