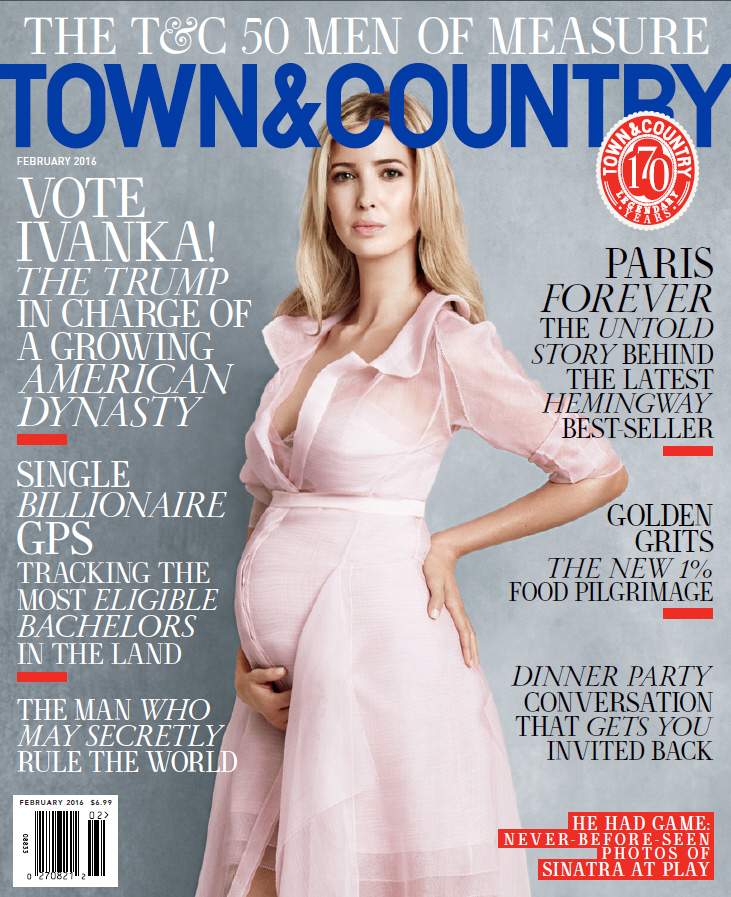 Ivanka Trump covers the new issue of Town & Country. It would be politically disadvantageous for any wife/daughter/political surrogate to cover a magazine which is so "fancy"… unless that candidate is Donald Trump, you know? Like, Michelle Obama or Hillary Clinton couldn't cover Town & Country during an election cycle, but since it's Ivanka, it's a non-issue. Anyway, Ivanka talks to Town & Country about her dad and how he's not a terrible sexist (he is, but his unhinged fascism worries me more than his unhinged sexism). Ivanka also chats about whether she "has it all" with motherhood and a career. Some highlights:
Whether she ever admonishes her dad: "Well, I'm his daughter. In a political capacity, I don't. It's his campaign. I don't feel that's my role. But I would challenge him as a child. That's what children do. [My daughter] Arabella challenges me every day. People ask me, do I ever disagree with my father? It would be a little strange if I didn't."

On her father's repeated sexist comments: "You could also list a few comments he's made about men that are unflattering. I think my dad is highly gender-neutral. If he doesn't like someone, he'll articulate that, and I think it's also part of what resonates about him. He'll say what he's thinking."

On her father and his respect for women: "If he didn't feel that women were as competent as men, I would be relegated to some role subordinate to my brothers. I think this is one of his great strengths: He fully prioritizes merit and accomplishment and skill and ability over background, education, and gender. This company, over four decades, has always had women in its highest ranks… I think he's one of the great advocates for women, and he has been a great example to me my whole life… He 100 percent believes in equality of gender… [He has] confidence in women to do any job that a man can do, and my whole life has been proof of that."

On working, motherhood and "having it all": "I abhor this question of 'having it all.' People talk about balance. Balance is an awful measure of things, because it implies a scale that inevitably tips. I like to look through the filter of 'Is the life I'm leading consistent with my priorities?' For me, my family is the ultimate litmus test. Do I feel I'm giving my children what they need? But I don't do everything. I wouldn't be able to do what I do professionally if I did. I don't go to the afternoon classes. I don't take my son to the sports playgroup in the middle of the day. For some people that's a compromise they aren't willing to make, and I respect that."

On the possibility of entering politics herself: "It's not something I've ever been inclined to do, but I'm 34, so who knows? At this point I would never even contemplate it, but that doesn't mean that when I'm 50 I won't have a change of heart."
For the "having it all" question, I kind of respect her answer. Ivanka has never tried to convince anyone that she's the second coming of Jennifer Garner, you know? She's never put on the air of "I'm an amazing, hands-on mom who is there for every little moment." She's openly discussed her work schedule (an ordinary work day for her is 16 hours long) and she's said that she's not spending a lot of time with her kids during the week. And it's clear that her work is just as important to her as her family, so… whatever works for her. As for all of the stuff about her dad… that bothers me so much more. Just because Donald Trump plays favorites with one of his daughters (and yes, I do think Ivanka is his favorite child), that doesn't mean that he's not an awful misogynist.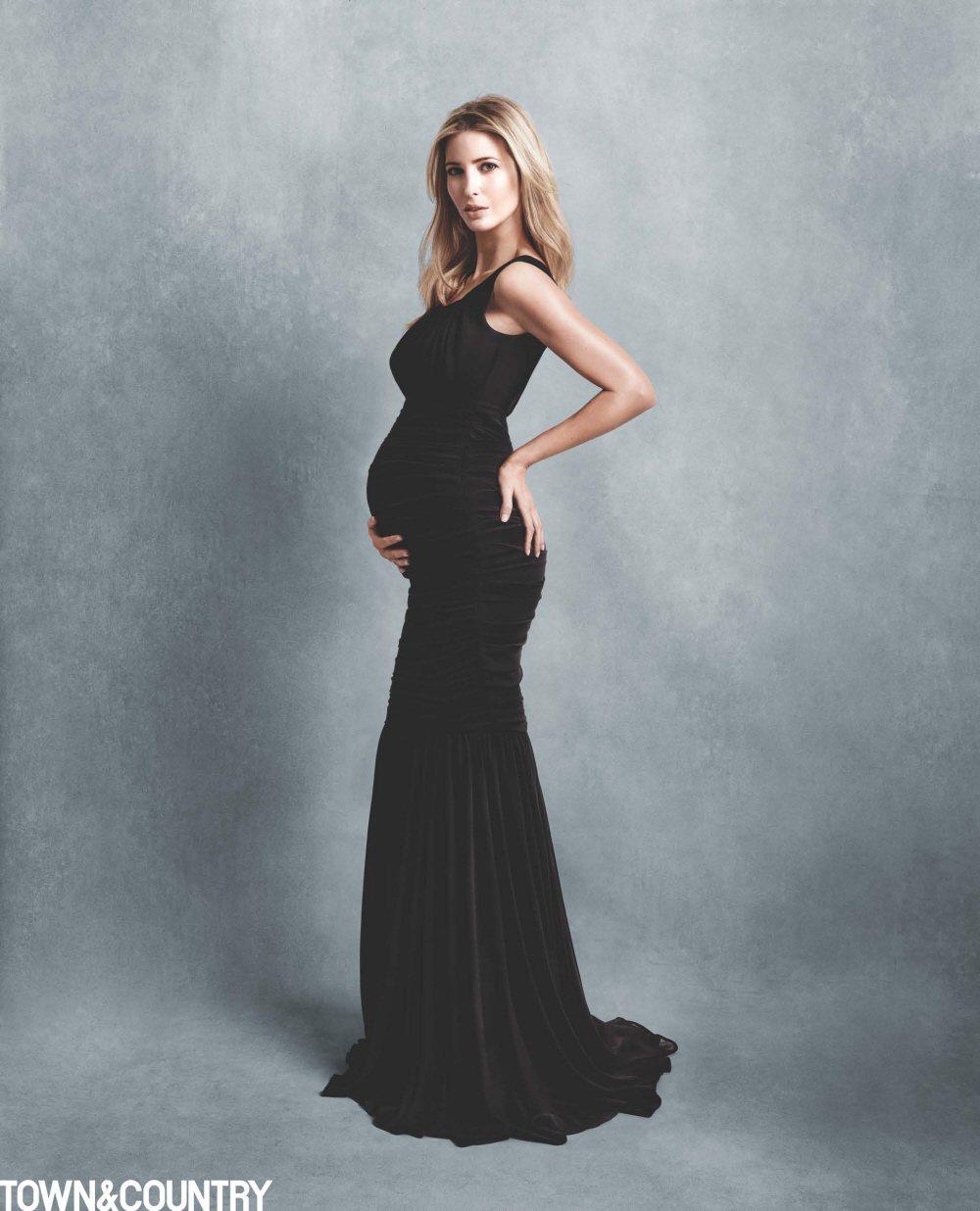 Photos courtesy of Town & Country.