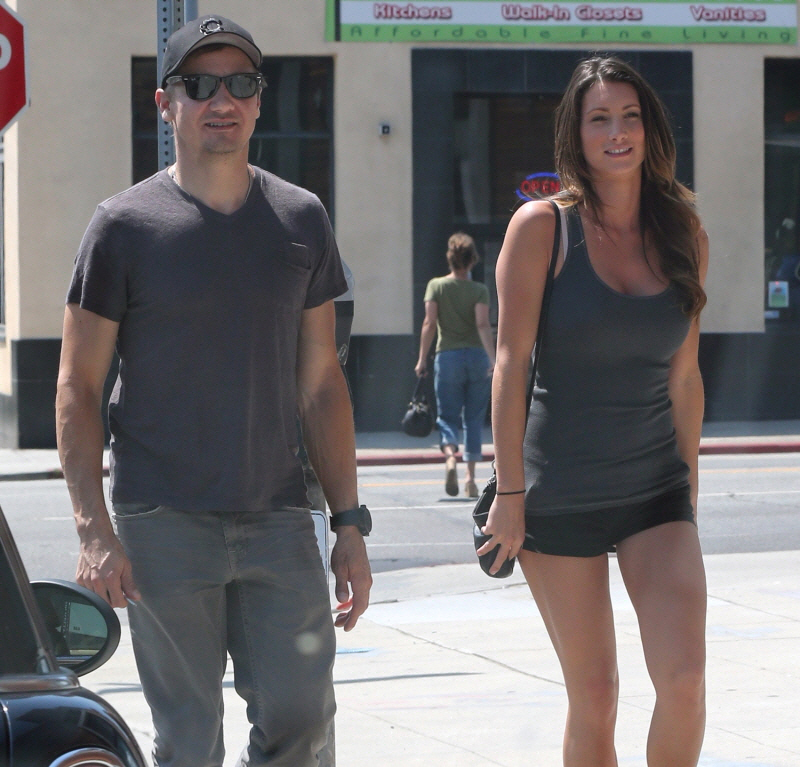 Jeremy Renner has finally settled his divorce. You know his divorce took longer to deal with than the marriage, right? The marriage was 10 months long and Sonni Pacheco filed for divorce exactly one year ago. To be fair, we only found out about the divorce filing one year ago, she actually filed for divorce a few weeks earlier. So 2015 was spent with both Renner and Pacheco lobbing accusations back and forth, often to the detriment of both of their images. Pacheco was trying to break the prenup and possibly get full custody of their daughter, Ava Berlin. Renner was trying to enforce the prenup and he seemed okay with joint custody, which is what ended up happening when the custodial arrangement seemed to be solidified back in April. Still, it took them eight more months to finalize the divorce, so you know there was a lot of bickering back and forth.
Jeremy Renner is officially divorced. The actor's heated divorce battle with ex-wife Sonni Pacheco was put to an end on Monday, according to official court documents obtained by PEOPLE. Renner, 44, and Pacheco had previously agreed to sharing custody of their 2-year-old daughter Ava.

The Avengers star will also pay $13,000 a month in child support, according to court documents. And in the case Renner makes more than $2.3 million a year, he is subject to pay 5 percent of the excess as additional child support.

The former couple were married for 10 months before Pacheco cited irreconcilable differences when filing for divorce in Dec. 2014. The mother of one will not receive spousal support as she signed a prenuptial agreement in Dec. 2013.
$13,000 a month is not bad. I could live quite comfortably on $13,000 a month and never need to get a real job. That's $156,000 a year, just to jointly raise their child. Granted, Renner makes a lot more than that per year, especially if you take into account his side business of flipping houses (a business which has kept him afloat financially through his lean years as an actor). But… Sonni will be living in LA, I'm assuming, and $156,000 in LA is probably seen as not all that much. Will Sonni have to find a job? Will she fight for more money in the coming years? We'll see. For now though, it does seem settled. And I can't believe Renner was able to enforce the prenup.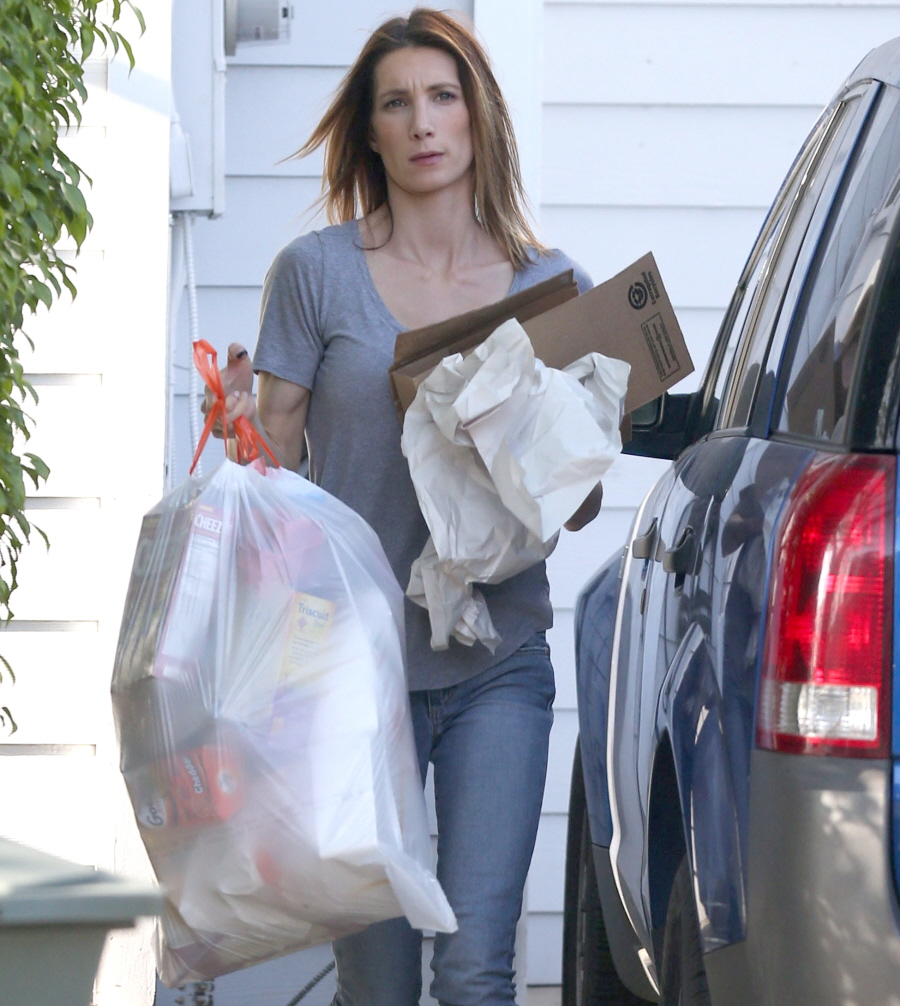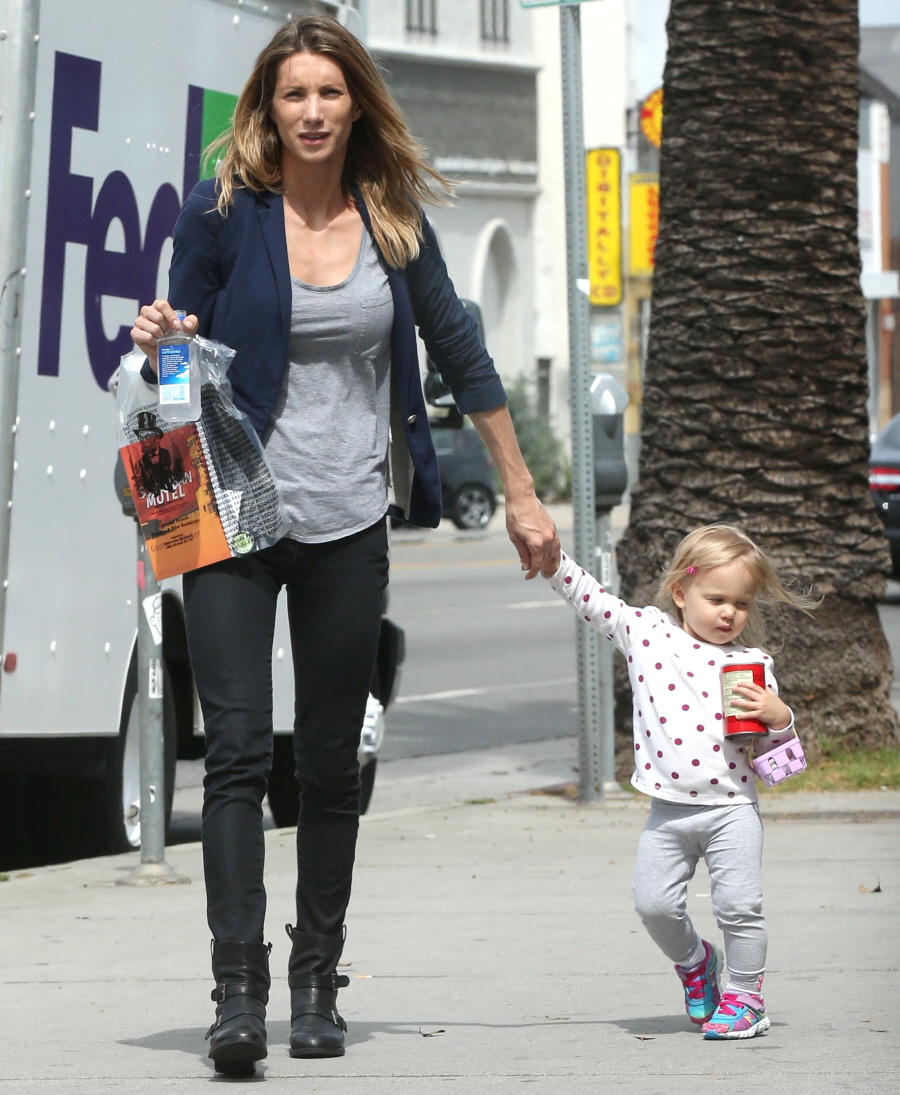 Photos courtesy of Fame/Flynet, Instagram.