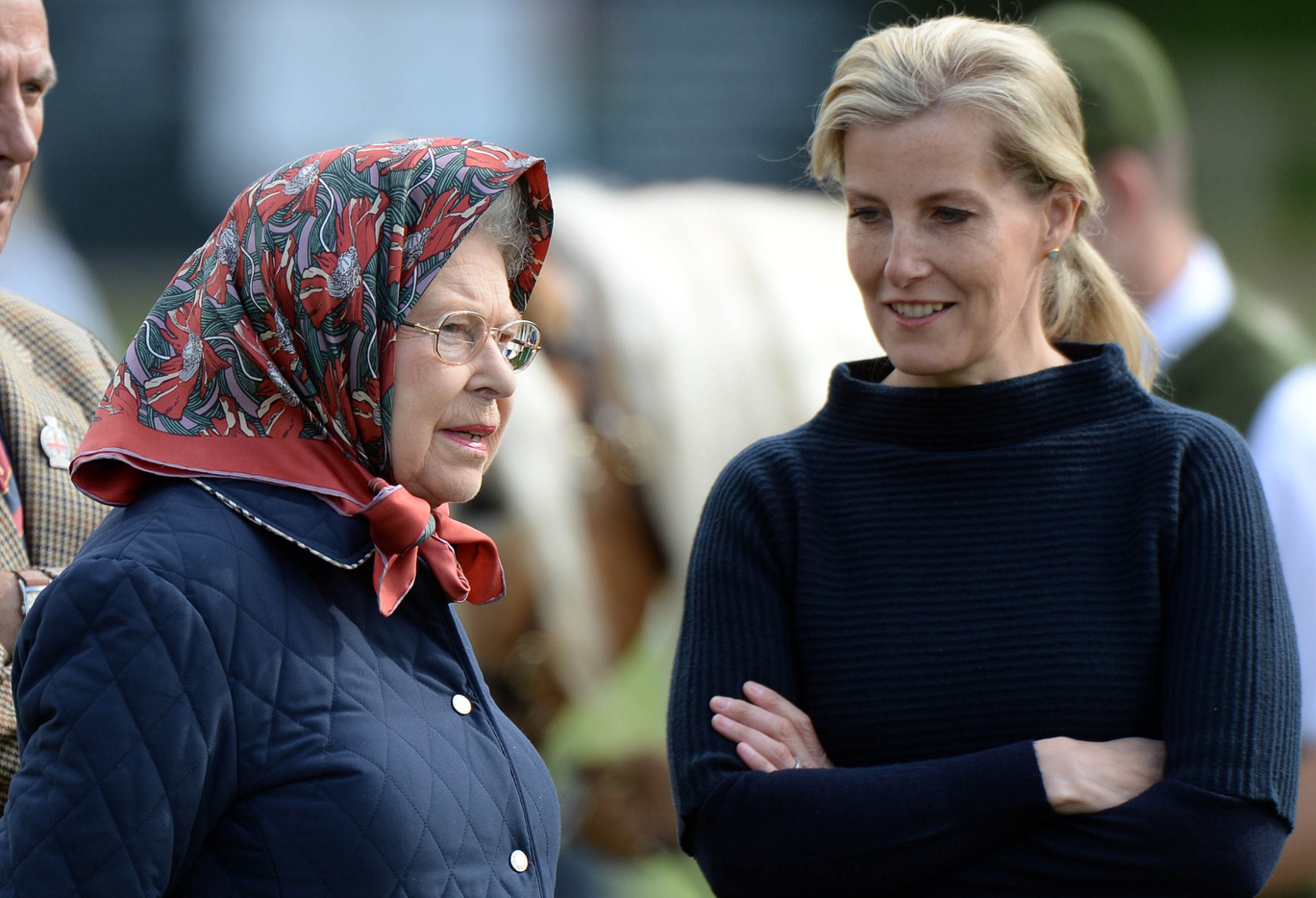 I haven't written much about the Sophie, the Countess of Wessex, wife to Prince Edward, in the past. Sophie has become increasingly popular, though. It's a combination of factors – I think she's grown more comfortable in her royal role, she seems to enjoy royal work and she's actually pretty good at it too. From what I've seen, Sophie is in-demand as a patron, and charities and organizations know that she'll work hard for them and that they'll see her more than once a year at a gala. In any case, the Daily Mail had a piece about Sophie this weekend. The point of it was that Sophie is not only an undercover royal asset, but she's become the Queen's favorite in-law, the Queen's de facto second daughter. Oh, and Sophie apparently doesn't get along with Duchess Kate. You can read the full piece here. Some highlights:
Sophie has come into her own when she turned 50: "For the first time since she married Prince Edward in 1999, blonde Sophie has been able to feel completely free at last from the ludicrous millstone — which she hated — of being talked up as the apparent natural successor to Princess Diana. In addition, the excitement of a second child for the Duchess of Cambridge has helped push Sophie, also a mother of two, even more to the margins of public life and inevitable scrutiny. Some royal figures might have viewed this as a crisis — but for Sophie, according to a close friend, it was 'positively liberating'."

One royal aide says: "She is trusted and relied on by the Queen in a way I couldn't say applied to the Duchess of Cambridge or the Duchess of Cornwall. She is like another daughter to Her Majesty, they are that close.'

She's fine with her drop in ranking: A friend says Sophie is "entirely relaxed" about it because "It meant they could live life as an ordinary family, which is how she was brought up in Kent. Sophie is at her most content when she is driving the children to school in her blue Jaguar and picking them up again at teatime."

Close to the Queen: A palace aide says the Queen "talks to Sophie in the way she used to talk to Princess Margaret. Sophie has filled a terrible gap in the Queen's life that was left when her sister and the Queen Mother died in 2002." Touchingly, the Queen is doing much the same for Sophie, whose mother Mary died, aged 71, in 2005, by making sure that the Countess's 84-year-old father, Christopher, is included on the invitation list to many Royal Family events — a gesture that doesn't extend to the Middletons.

A different kind of royal woman: "Unlike other, more glamorous royals, Sophie does her own hair, sometimes drives herself on engagements and even makes her own pre-official engagement notes without the traditional help of a lady-in-waiting. When she was asked to unveil a plaque on the Jubilee Walkway — the walking route around London originally created to mark the Queen's 1977 Silver Jubilee — Sophie herself asked in advance if there were any particular people she ought to talk to, and on the day made sure she left no one out."

Sophie's business sense: Sophie recently gave a speech in which she declared, "I am rare because I am one of the few ladies in the British Royal Family who has had a professional business career and her own company." The DM writes: "Within palace walls her observation produced some wry smiles. Sophie was seen by many as getting not so much at Camilla, who has never had a job outside marriage or pretended to have had one, as at Kate, with whom Sophie is said by one observer to be 'never entirely at ease.'"

Sophie's thoughts on Kate: A palace source said, "You would have thought that Sophie, coming from a not dissimilar middle-class background, and being Kate's aunt by marriage, would have been the young duchess's sounding board and counsel. But it just hasn't turned out like that. The fact is the two are not particularly close.'"
So, Sophie landed a sick burn on Camilla and Kate without even mentioning their names? Good for her. Camilla comes from a generation of aristocratic women whose only job was to marry well and produce children, which Camilla did until her first marriage was destroyed by her affair with Charles. As for Kate… well, I could see how Sophie would not have much to say to Kate. And how Kate wouldn't have much to say to Sophie. As for Sophie's closeness with the Queen, it's also perfectly understandable that Sophie would be like a "daughter" to the Queen because Princess Anne has always been closer to her father. It's well-known that Anne is now and has always been Philip's favorite, and they seem to have very similar personalities. So Sophie can come along and be the daughter the Queen never really had.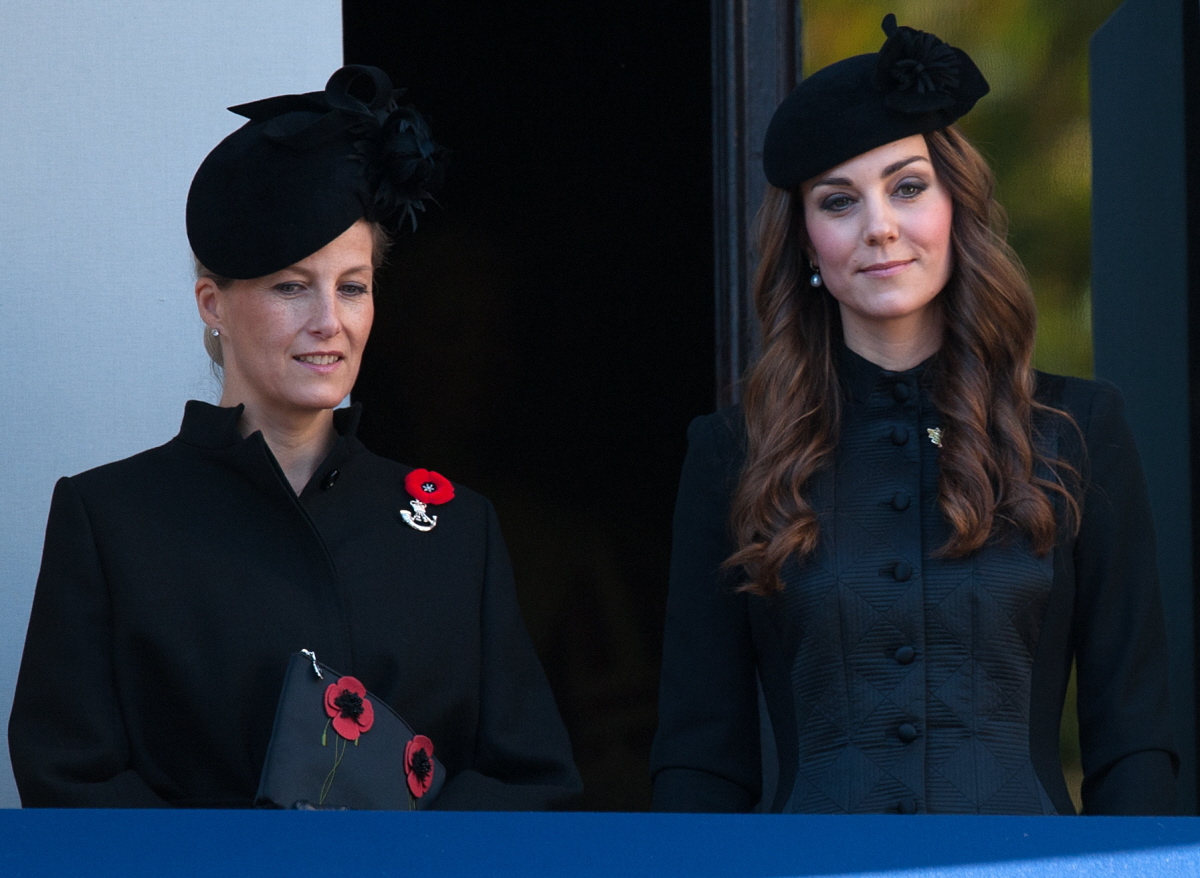 Photos courtesy of WENN, Pacific Coast News.