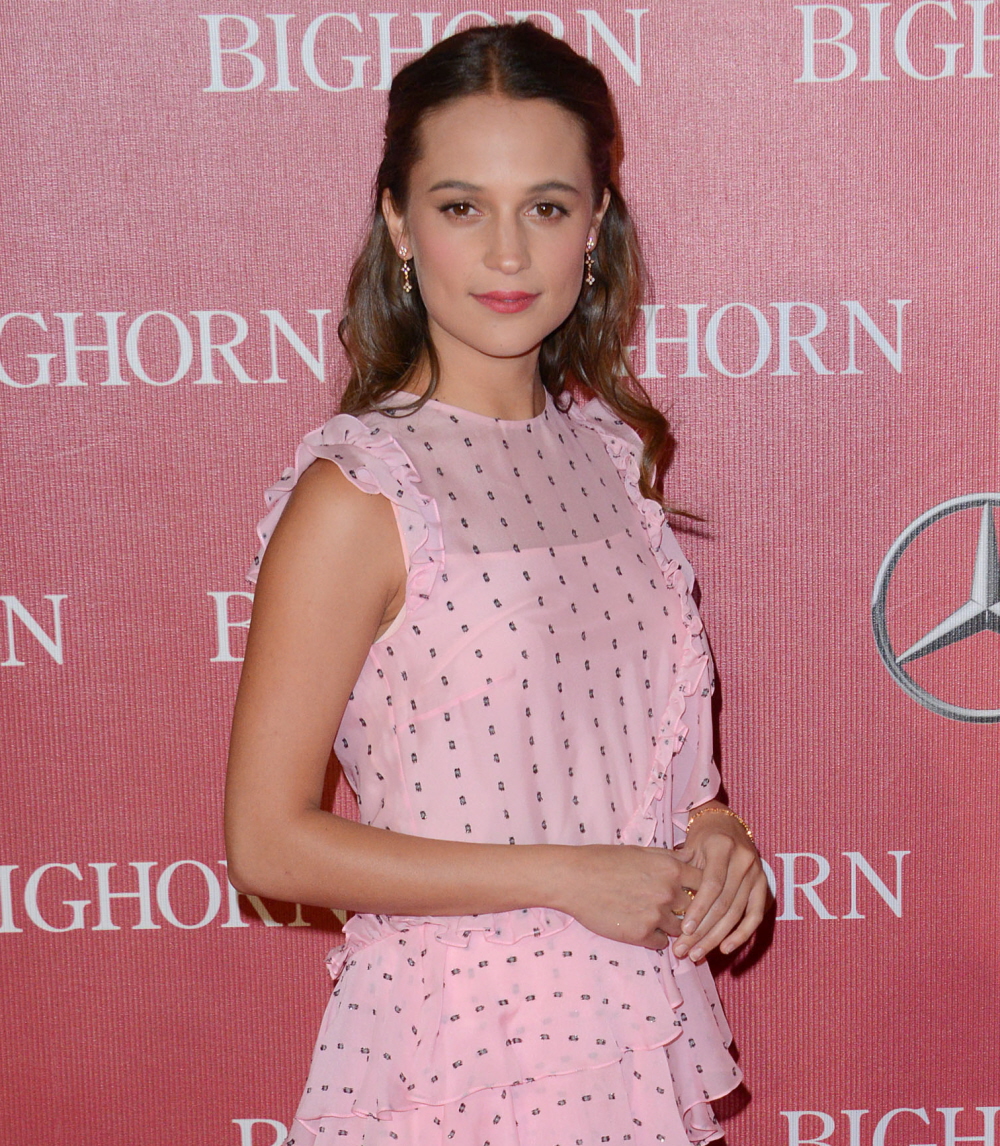 I've finally nailed down what this Alicia Vikander-Michael Fassbender situation reminds me of: Kate Bosworth and Alexander Skarsgard. Remember when they were a couple? Alex never said one word about her publicly, but The Bos made it her job to let everyone know that they were together and it was amazing, all the while playing the "privacy" card. Alicia has been playing a strikingly similar game with the media. Fassy never says one word to or about her in public, but Alicia spends so much time casually discussing him or talking about how she would never talk about her boyfriend, or going off the record to confirm that they're still dating, or getting her publicist to drop a story into Page Six about their holiday plans. You get the picture.
As it turns out, Vikander was in rare form at the Palm Springs International Film Festival. While Vikander and Fassbender avoided being photographed together the entire night, Alicia talked about him to multiple outlets. This is how Deadline reported it: "Vikander told us she and Fassbender wrote their acceptance speeches while playing Yahtzee on the plane ride into the desert." Are you rolling your eyes? Save it for this piece from E! News:
Alicia Vikander isn't usually one to kiss and tell. E! News' Marc Malkin caught up with The Danish Girl actress on the red carpet at the Palm Springs International Film Festival over the weekend and couldn't help but inquire about her New Year's Eve festivities. According to the Golden Globe- and SAG-nominated actress, she enjoyed a low-key night in with her "casual" yet confirmed boyfriend, actor Michael Fassbender.

"It was not a very, very late night because I had to fly here, but we had a grill going, cooked some pasta, made a good dinner, watched some fireworks," she told us. "We counted down until midnight. It was great!"

Pasta and fireworks? Sounds like the perfect pairing to kick of the New Year, if you ask us. And speaking of perfect pairings, we couldn't help but ask the actress whom she kissed at the stroke of midnight. "I think I kissed my boyfriend," Vikander said nonchalantly.

"It's all about love, starting the New Year," Vikander told E! News.
For the love of all that is holy. I know I'll be accused of just hating on any and every Fassbender Girlfriend, but for the record, I really loved him with Nicole Beharie. I even liked him with Zoe Kravitz during the tail end of their on-and-off thing. It's Alicia that annoys me. She gives me Bosworth Vibes. Usually this is the stage of Fassbender's relationships where things start winding down and he stops caring, but Vikander is in it 'til the bitter end.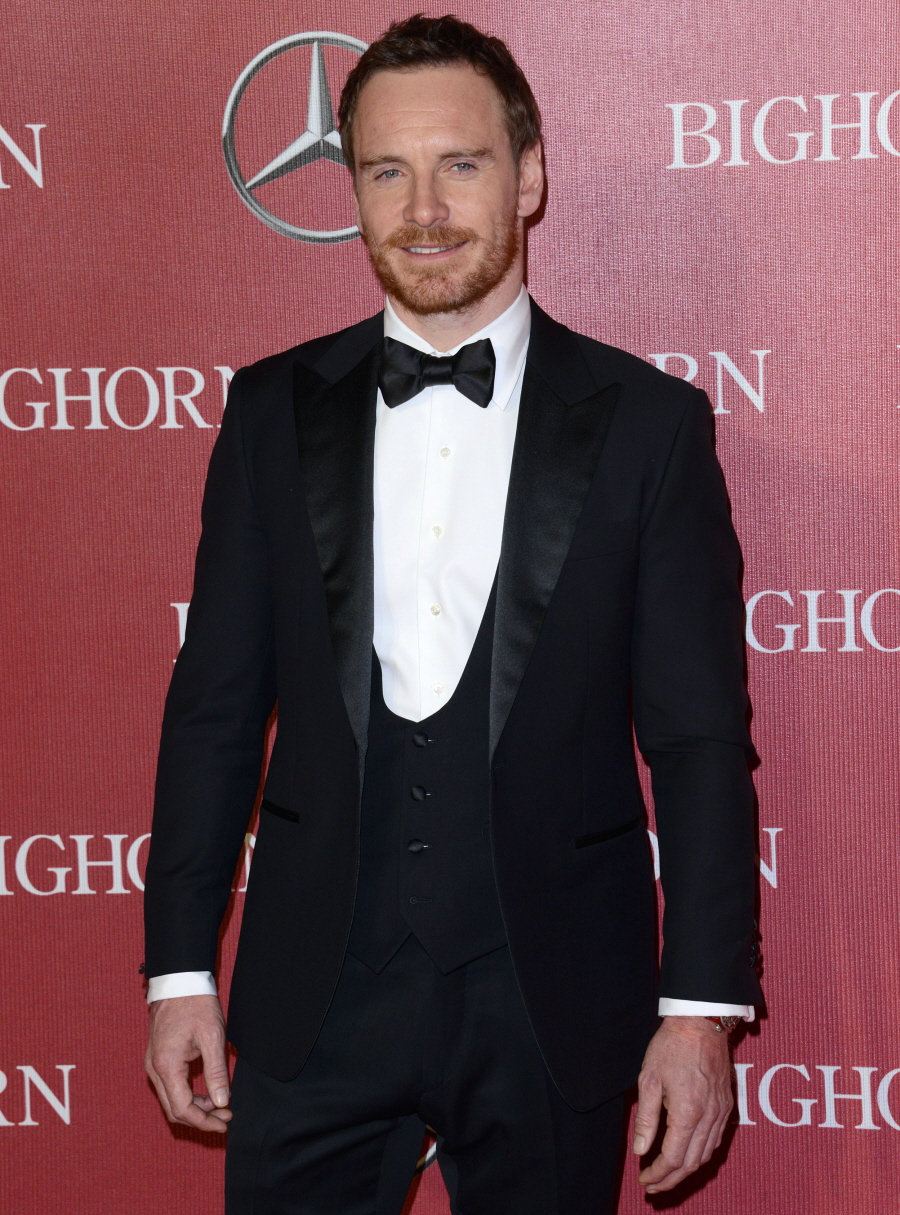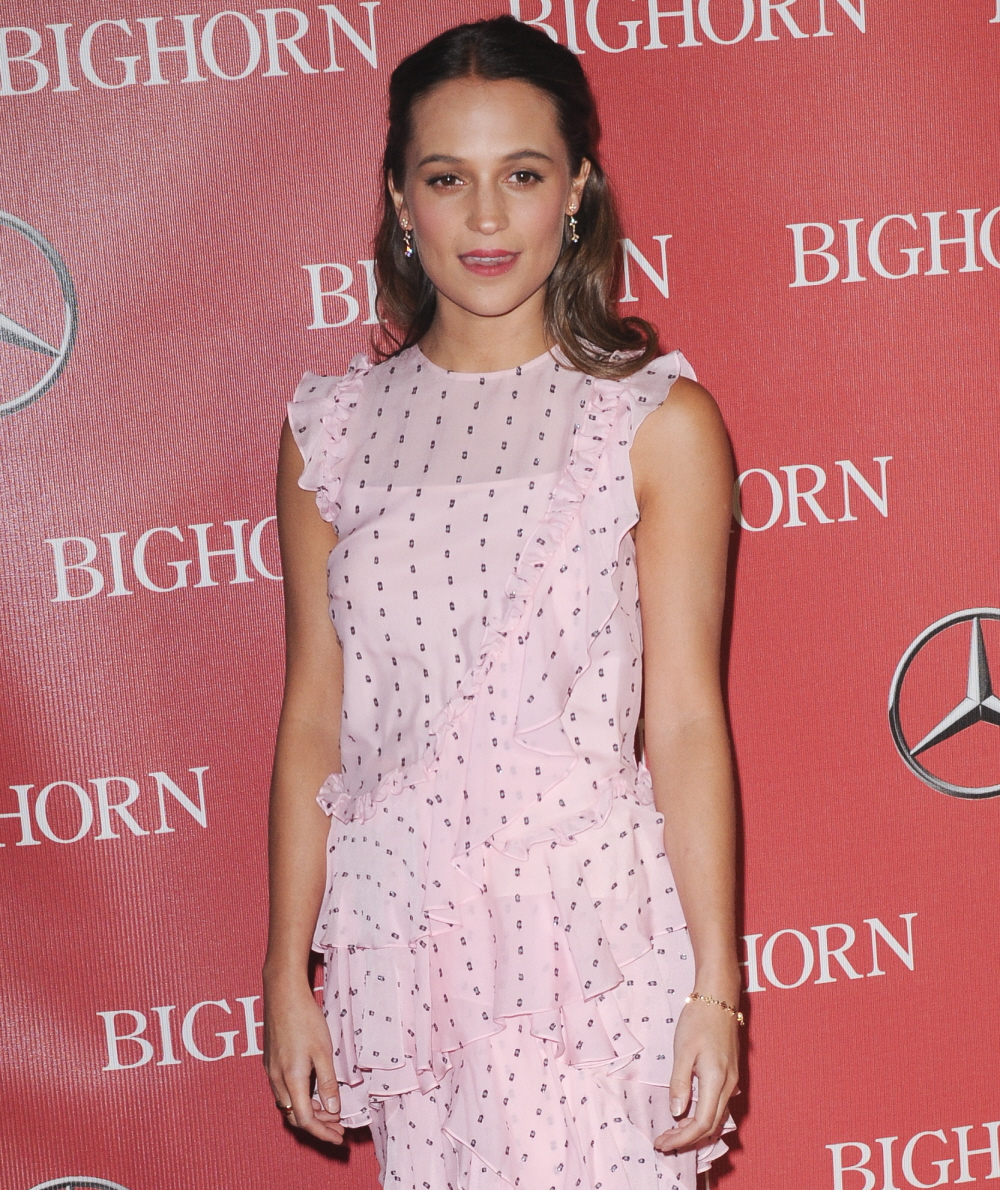 Photos courtesy of WENN, Fame/Flynet.