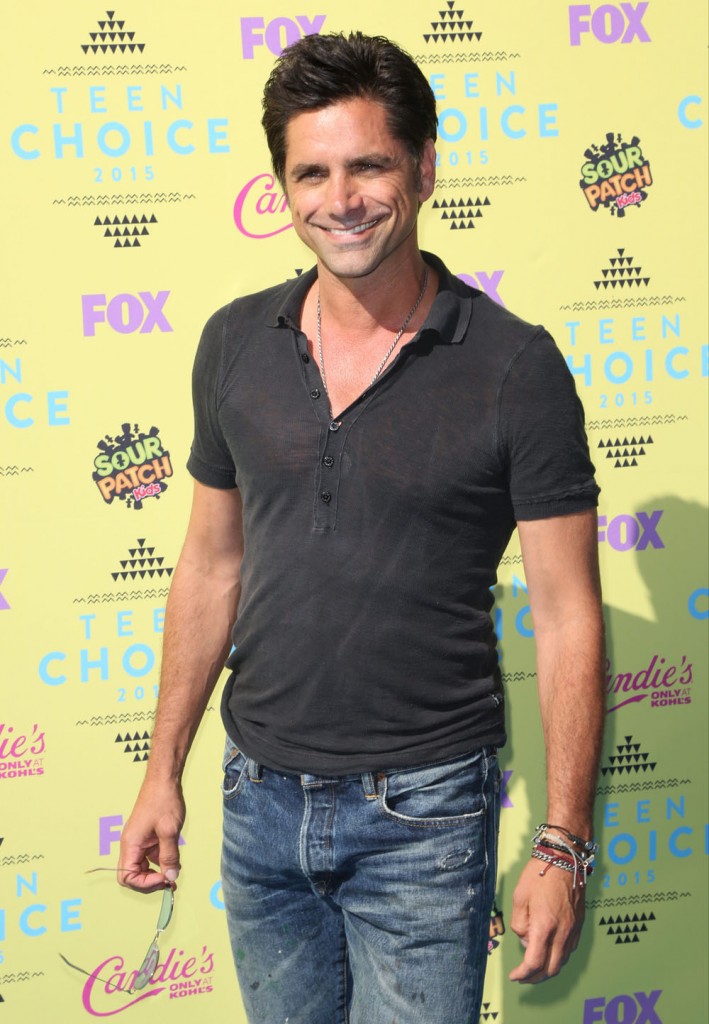 John Stamos stopped by his friend Howard Stern's SiriusXM radio show recently to promote his TV show Grandfathered and ended up coming clean about a lot. John, who says, "I really don't have anything to hide anymore," spoke about his drinking, DUI, his parent's deaths, rehab and currently being free of all addictions. Last June, John was stopped in Beverly Hills after several motorists called about his erratic driving. He was taken to Cedars Sinai because the officers suspected a medical condition but arrested him at the hospital when they discovered no condition and that he was under the influence of alcohol and medication. It's wasn't a secret that John liked to have a good time. When you live in LA, you are likely only about two degrees from someone who partied with him somewhere but I never heard anything bad; excessive, but not bad. Until the DUI, which is always bad. Apparently, he turned a dark corner a while back and lost control. Fortunately, he also sounds like he found his way back:
"I could stop [drinking] on a dime. I could stop. In the times that I went back, it just sort of deteriorated my life, and who I was, and my morals and my values. I lost myself, I lost my sense of discipline, which my dad taught me so well, and I just became someone – more and more I was just dipping into that dark place. It happened more and more and it just got darker and darker," Stamos said. "It stunted my growth. Emotionally – maybe I would be married with kids right now."

"I had a horrific DUI, which I am so embarrassed by," he continued. "I could have hurt somebody, it was really stupid and ignorant of me. And I hated myself for that. It was a bad, bad thing. So I said to myself, I have to stop this up and down, up and down, I have to."

Stamos entered a 30-day substance abuse program in July.

"I walked in those doors, I said, 'Tell me what to do,' " he said. "I'll do anything I can – and if it doesn't work after the time, then it didn't work, but I'm going to apply myself a hundred percent to it. Which I haven't over the years."
John earnestly mentions "just bad timing" when he got a girl pregnant in his twenties and their "mutual decision" not to keep it. He speaks of his father's death around the time he divorced and how he almost developed a co-dependent relationship with his mother as a result. Her subsequent death really sent him reeling. Stern and John know each other well and Stern admits he was concerned about John and his drinking. At one point, it feels like you're eavesdropping on them in Stern's living room.
Teasing, Stern gets him to admit to having sex tapes but John states that he has the video and keeps them on his hard drive in his safe, so I suggest you be careful when selecting home movies to watch with him. Stern mentions an evening in which he and John were hanging out with Hugh Jackman and Deborra-Lee Furness. Who cares what they were doing, just take a moment with that. Wouldn't you just?
In lighter John news, he spoke about Mary-Kate and Ashley Olsen turning down the chance to reprise their shared role of Michelle Tanner in the spin-off Fuller House. As they declined because they are not actresses anymore, the Fuller House higher-ups thumbed through their Yellow Pages for "Actresses Named Olsen" and decided to call Elizabeth Olsen to fill in for her sisters. Shockingly, Elizabeth's manager said "no," most likely while laughing, and all our dreams were crushed.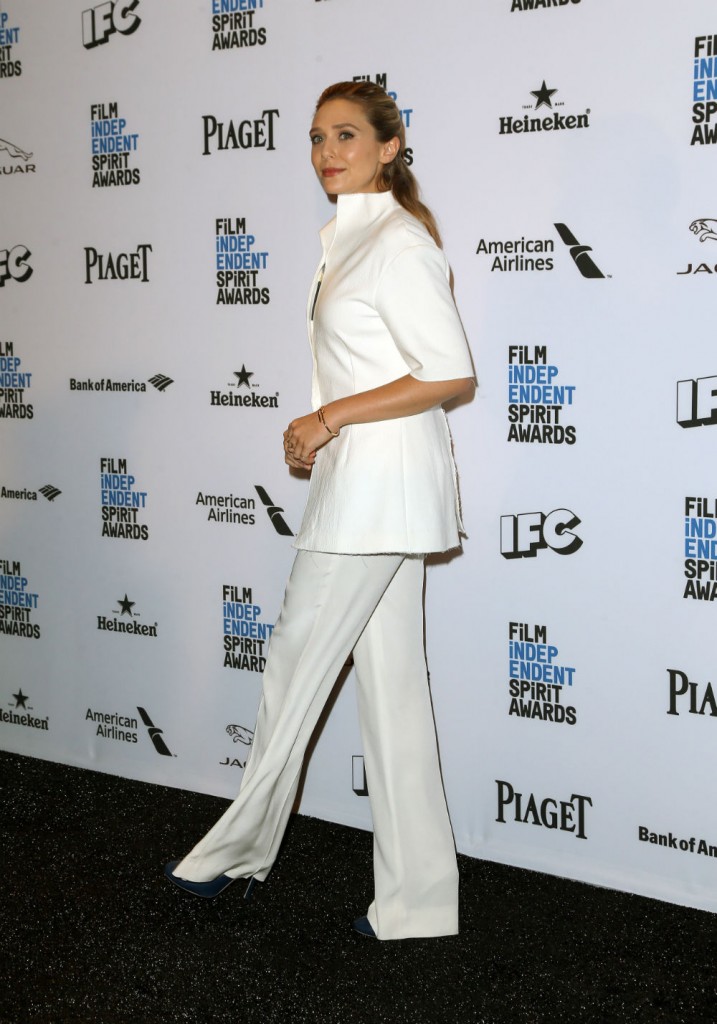 photos courtesy of WENN and Getty Images