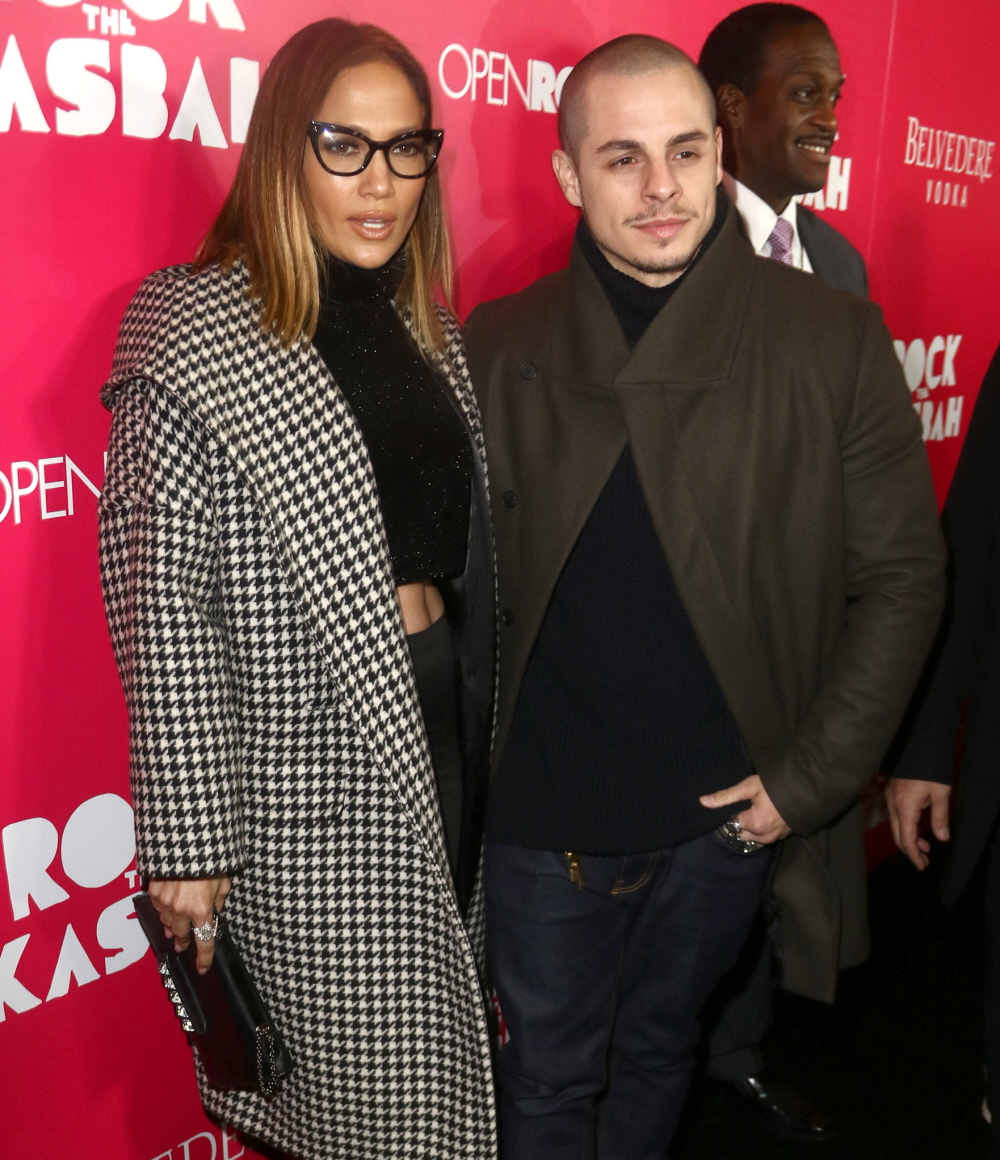 These are some photos of Jennifer Lopez and Casper Smart from October, I just never got around to posting them. Jennifer looks completely different with those glasses, right? Right. Anyway, Casper and J.Lo are still together, much to my dismay. But The Woman Who Is Dumb In Love might be growing up a little bit. Maybe. While I still think J.Lo is an idiot for settling for Casper – or "Beau" as she calls him – she seems to actively avoid the wedding/marriage talk. As in, she doesn't want to marry him. Maybe she sees him as a placeholder boyfriend until someone better comes along? I don't know. But I do know that I laughed when she told Ellen DeGeneres what she got Casper for Christmas:
On-again, off-again couple Jennifer Lopez and Casper Smart are definitely dating, and that's all there is to it.

"We were down in Miami together for New Years," Lopez, 46, says in an interview on the The Ellen DeGeneres Show airing Tuesday. "He was working. I didn't have to work – I had literally two days off. We were hanging out."

The singer and actress, whose NBC drama Shades of Blue debuts on Thursday, has been coy about the man in her life, but assures DeGeneres she's not hiding big plans. After Lopez reveals she gave Smart, 28, a tuxedo for Christmas – "I'm opening [my concert residency] in Vegas, and I was like, 'You can wear this on opening night so you look nice,'" she explains – DeGeneres shares her hilarious theory about the gift.

"Or for the wedding," the host says. "When is it? Do you know?"

"No – no wedding," Lopez replies. "There's no wedding."
At this point, I kind of believe her – or I WANT TO BELIEVE – about there being "no wedding." Please let it be so. Please let Jennifer not need to marry every guy she's with. As for buying him a tuxedo for Christmas… it's just funny to me. She's Pretty Woman-ing him. She buys him clothes and a truck and she styles him like a Ken Doll. That's what makes her happy – getting to remake and style some glorified backup dancer she picked up on a music video shoot.
Here are some photos of J.Lo looking amazing yesterday outside of Jimmy Kimmel Live.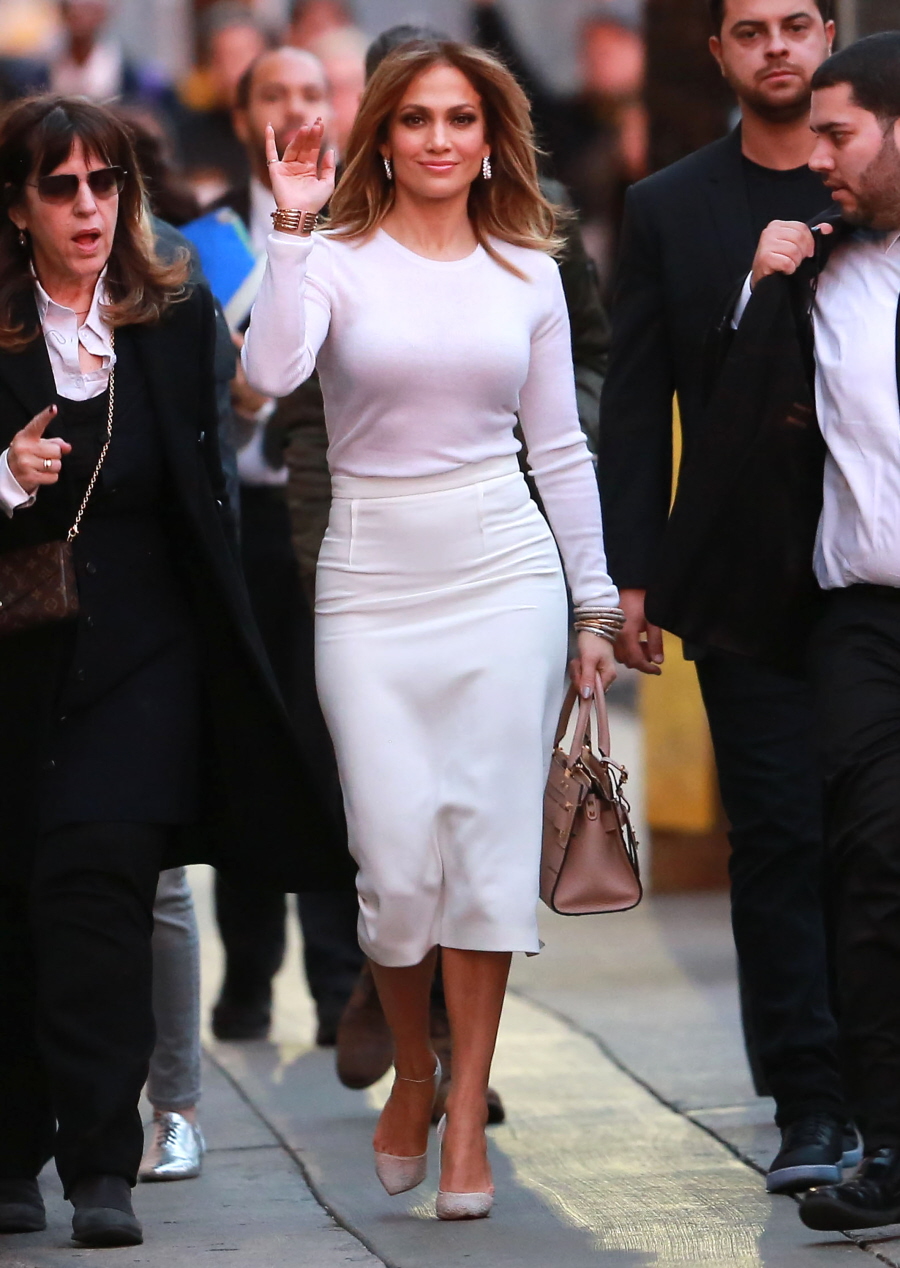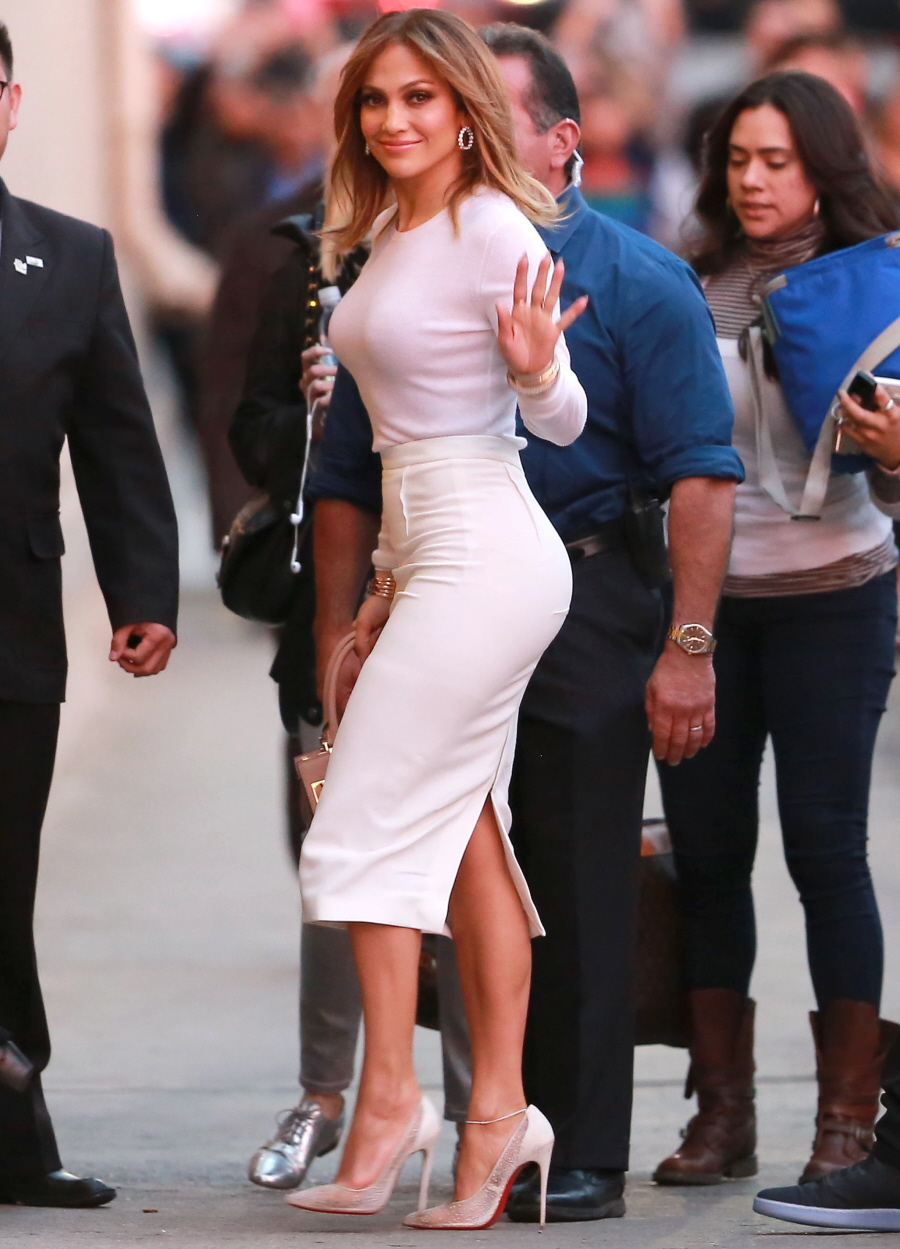 Photos courtesy of Fame/Flynet, WENN.