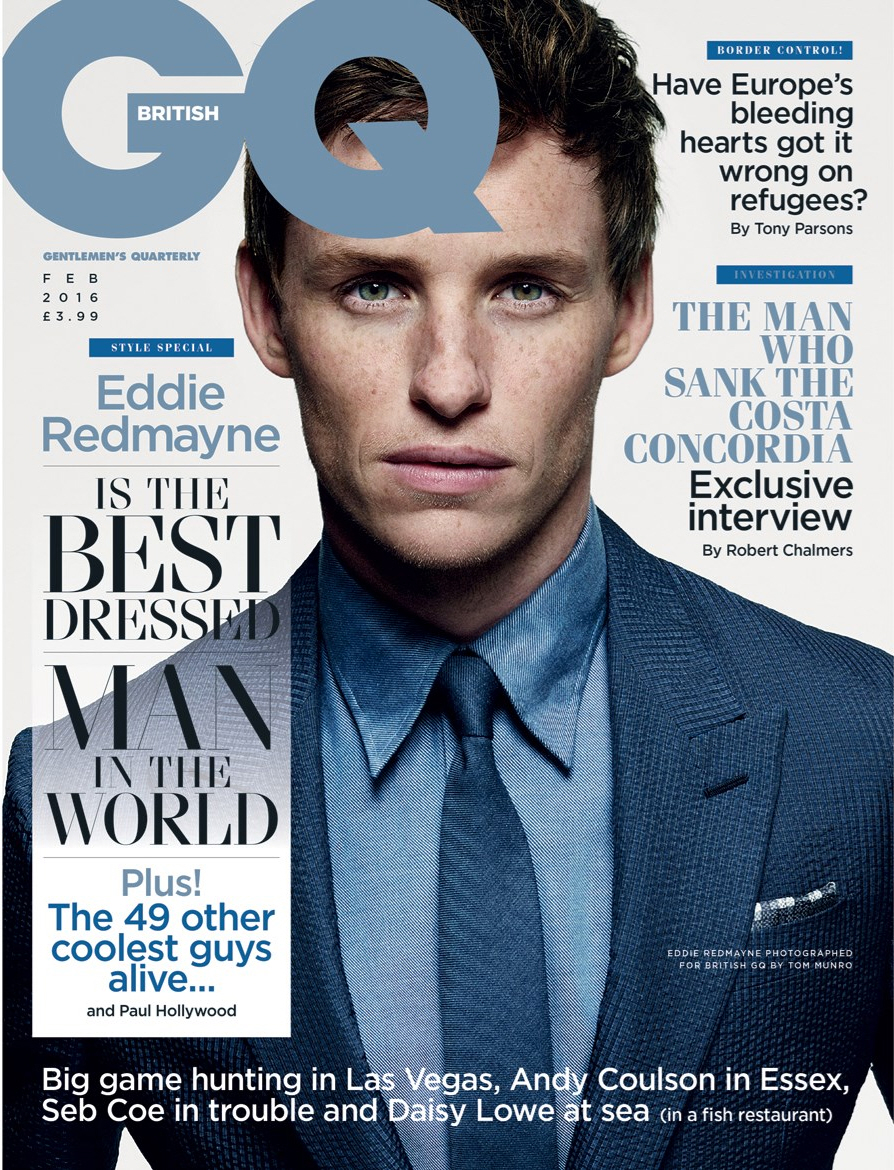 I enjoy the way Eddie Redmayne does his Oscar campaigns. It never feels too in-your-face, although he probably does as many media interviews and industry screenings as a Leonardo DiCaprio or Kate Winslet. Part of it is that even though Eddie does his share of press, usually the interviews aren't all that newsworthy or quotable. He's a nice guy, he's uncontroversial and he's not particularly quotable. Eddie covers the new issue of British GQ to promote The Danish Girl. And he ends up confessing to a good deed. If, say, Leonardo DiCaprio told this story, I would roll my eyes and scream "STOP HUSTLING." But because it comes from Eddie… I don't know. It feels like he didn't even mean to admit this.
He occasionally pays young actors' rent: "The greatest privilege that I had was that my parents lived in London. So when I was out of university and out of work for a year, working in a pub, I didn't pay rent. And I get letters from people trying to go to drama school and needing to pay their rent. And so that's something I occasionally do. It's impossibly expensive to live in London."

On the challenging acting roles he chooses: "I think people look at it and go, urgh, you want to try and do something transformational. And it's not true – just, if you're lucky enough in your lifetime to get two parts that are interesting and challenging to play, then it's a privilege really."
British commenters insist that Eddie's background is really posh. He did go to Eton at the same time as Prince William, then Eddie went on to Cambridge, and then he almost immediately moved into a full-time career as an actor and model. So… I have a hard time believing that he has any first-hand knowledge of what life is like for a struggling actor, but I'll give him props for stepping outside of his bubble of privilege and trying to help out young actors. And it's also nice to know that he reads the letters he gets sent!
Also: Eddie has been confirmed for a presenting gig at this year's Golden Globes. Other presenters include: Amy Adams, Olivia Wilde, Channing Tatum, Patricia Arquette, Mel Gibson, Jamie Foxx, J.K. Simmons, Julianne Moore, Amber Heard, Kate Hudson, Kurt Russell, and Jaimie Alexander. Eddie's probably going to present at all of the awards shows, and then he'll get the exciting task of announcing this year's Best Actress at the Oscars. YAY!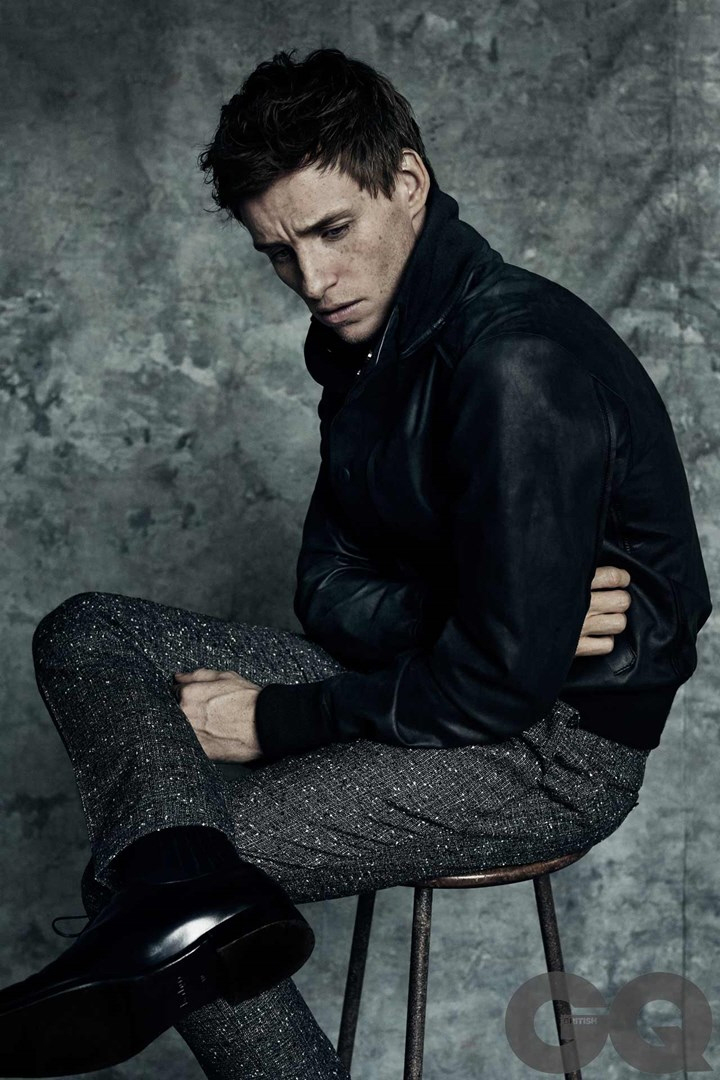 Photos courtesy of Tom Munro/GQ UK.