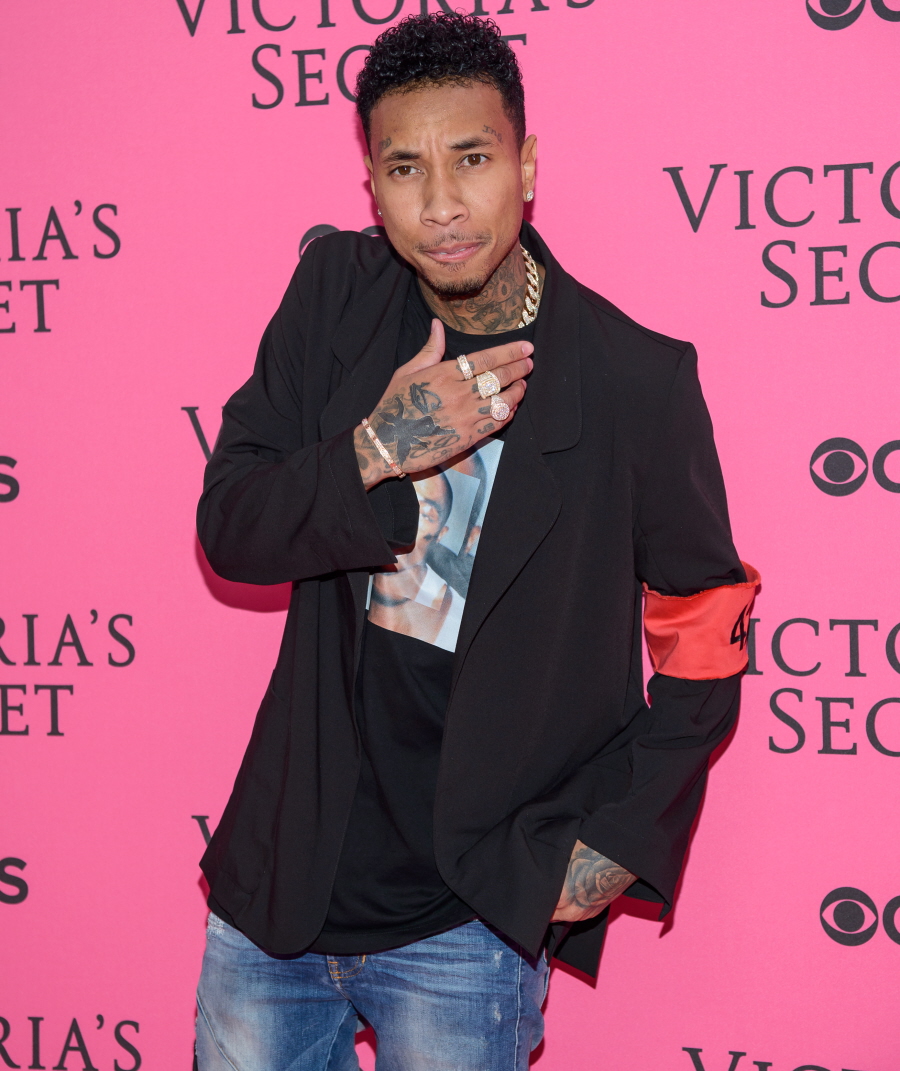 On Monday, 14-year-old Molly O'Malia held a press conference with her mom and with Gloria Allred – you can recap the situation here, I covered most of it yesterday. Molly maintains that she Tyga contacted her out of nowhere after he creeped on her social media photos. During the press conference, Molly said in part, that Tyga first contacted her through Instagram and:
"I knew who he was but I was surprised that he was contacting me. I thought that it could possibly be about my music, but he did not mention that in his initial communication with me. I thought that was strange, but I was thinking he would bring that up in his next message to me. However, he didn't mention it in the next message… He asked me to FaceTime three times, but I did not do it. Because of my discomfort with why he wanted to communicate with me I quickly stopped responding to him. It's crazy how so much can come out of nothing…. I don't want what happened to me to happen to any other young girl."
As I said yesterday, I believe Molly. But Tyga, a 26 year old man with a son, wants you to know that Molly is totally lying and he has the receipts to prove it. He handed off some screencaps of his online conversations with Molly to TMZ (you can see them here) and he got TMZ to publish this piece of garbage:
Tyga had a convo with 14-year-old model Molly O'Malia … but ONLY to scout her musical talent after his team became interested in signing her as a singer… this according to a rep for the rapper. Tyga's manager Anthony Martini tells TMZ the rapper reached out to 14-year-old Molly O'Malia after his team found out she had a pretty strong musical following online and thought she might be a candidate for a Last Kings Records project … his record label. Tyga claims it was strictly business and completely PG. As for her age — according to text messages obtained by TMZ … Molly mentions she is 17.

The manager says in the back and forth Tyga specifically asked her to send him some music, adding things never got "uncomfortable" as she claimed. The rep says Tyga wanted to FaceTime Molly to talk business and see her sing … as he sat in the studio with his producers.
If you go and look at the texts and if you believe that they are not doctored whatsoever, then yes, she claimed to be 17. But… a 14-year-old lying about her age is nothing new, and even then, she was still claiming to be underage! And it didn't deter Tyga at all! And now I think all of the online predators have learned a new excuse: I only wanted to Facetime with the 14-year-old so I could SEE her sing, people. Riiight.
Also: The Daily Beast is going HAM on Tyga now. It's a beautiful thing to see.
Photos courtesy of WENN, Getty.