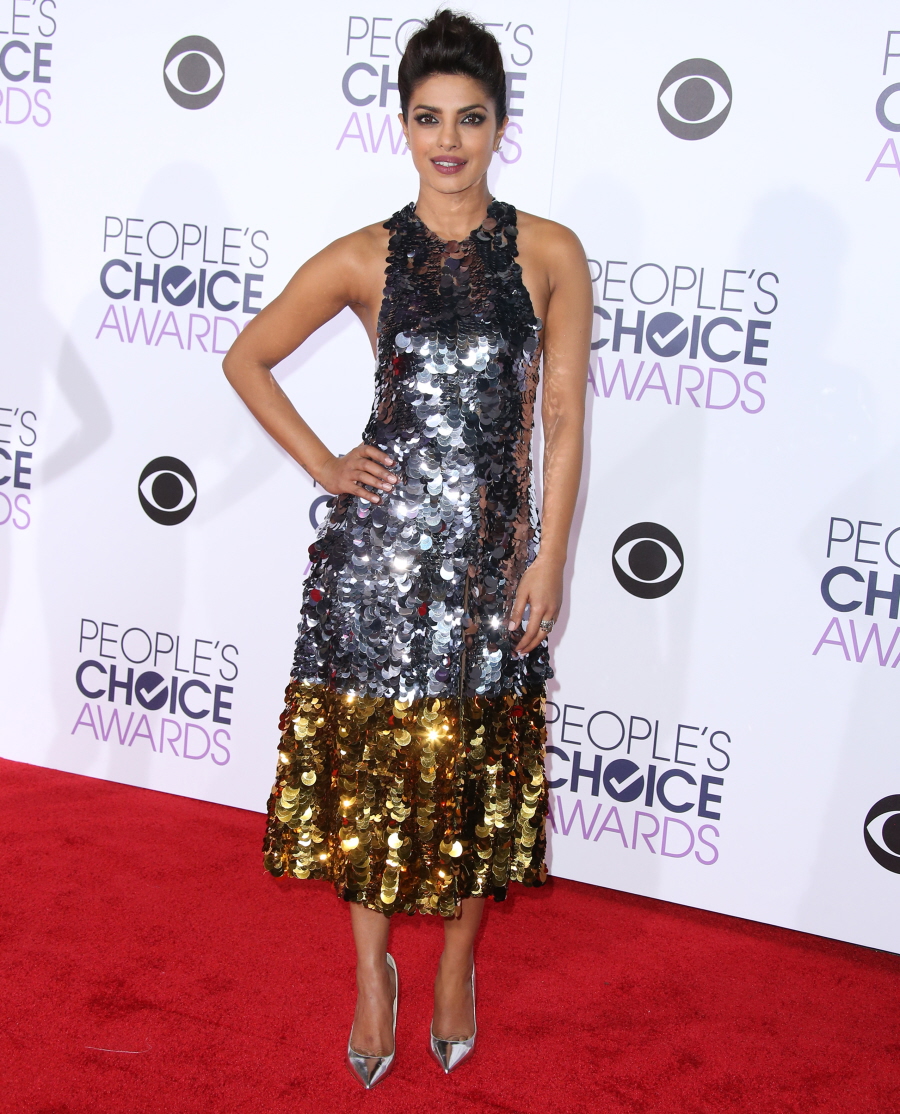 I'm sure in the coming days, weeks and months we're be discussing Priyanka Chopra more and more. She's this season's It Girl, with a breakout role on Quantico and invites to all of the big events. She's just starting to get magazine covers and some major Fashion Girl heat too. These are photos from last night's People's Choice Awards, an absolutely terrible awards show that makes me cringe from the safety of my home, so I can only imagine how the actual celebrities feel. It was Priyanka's first big awards show in America though and they actually gave her an award (for showing up, basically). Priyanka wore this major Vera Wang dress which… in photos, it's nice. Pretty and interesting. In motion, on the stage, it came across differently though. The top part is too narrow and it looked really uncomfortable on her chest, plus the sequins were throwing off weird reflections on her face. She'll learn though.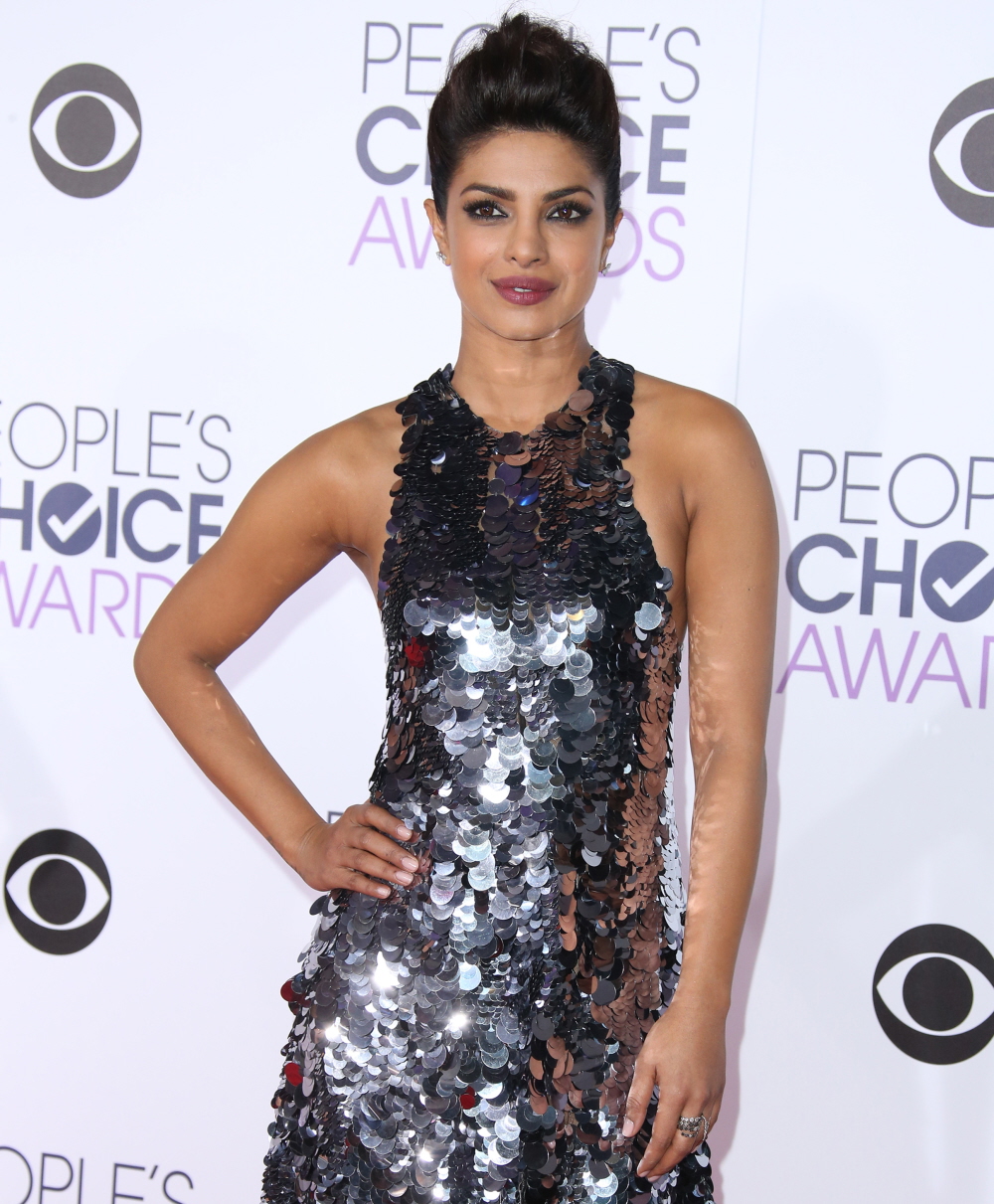 Julianne Hough in Kaufman Franco. I've been liking Julianne more and more since she got engaged to a hottie, but I can't with her hair. The dress is fine, but she doesn't have the face to pull off this severe hairstyle.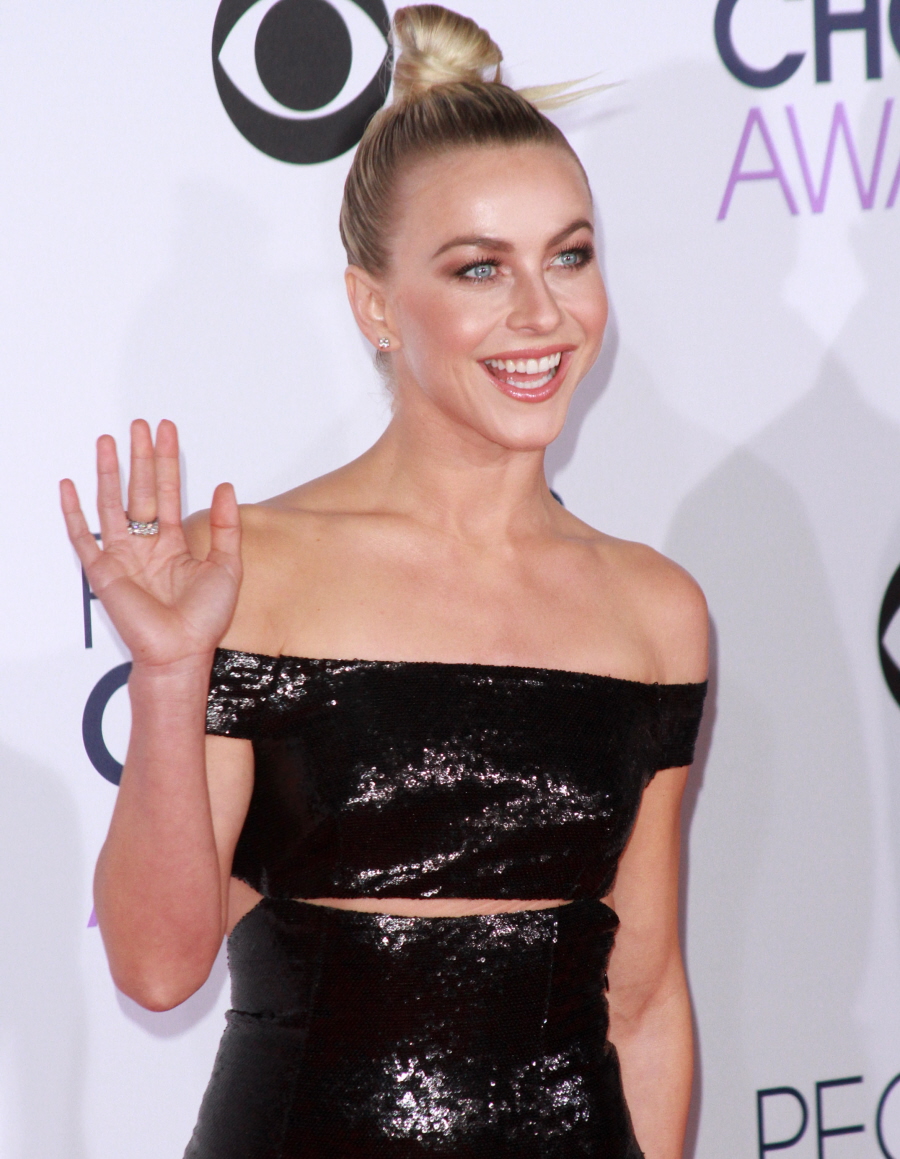 Vanessa Hudgens in KAYAT. I think she's kind of a meh celebrity/person and this is a boring look on her.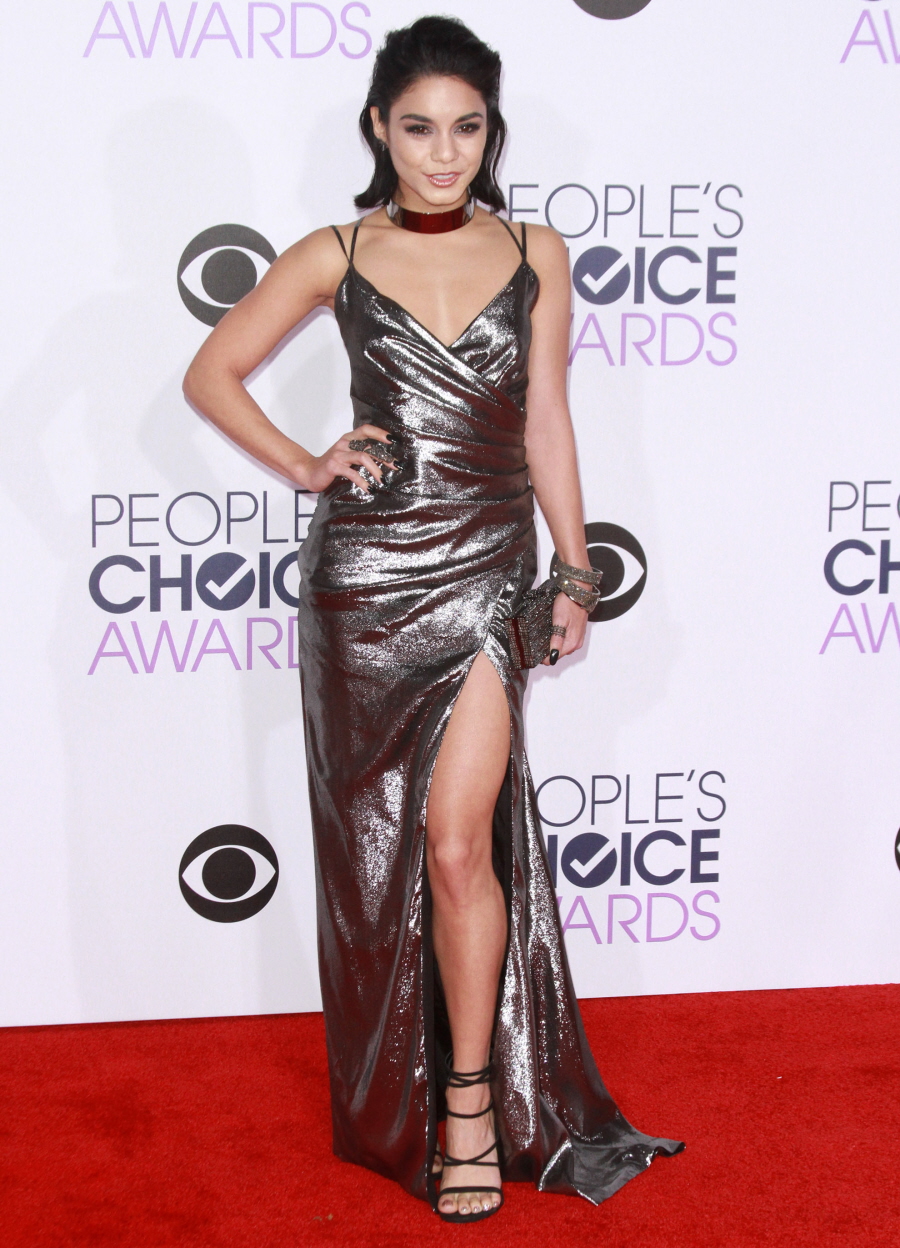 Carly Rae Jepsen was actually one of the most notable people there, style-wise. Because of her MULLET. Is she trying to be Joan Jett? It's bad. Really bad.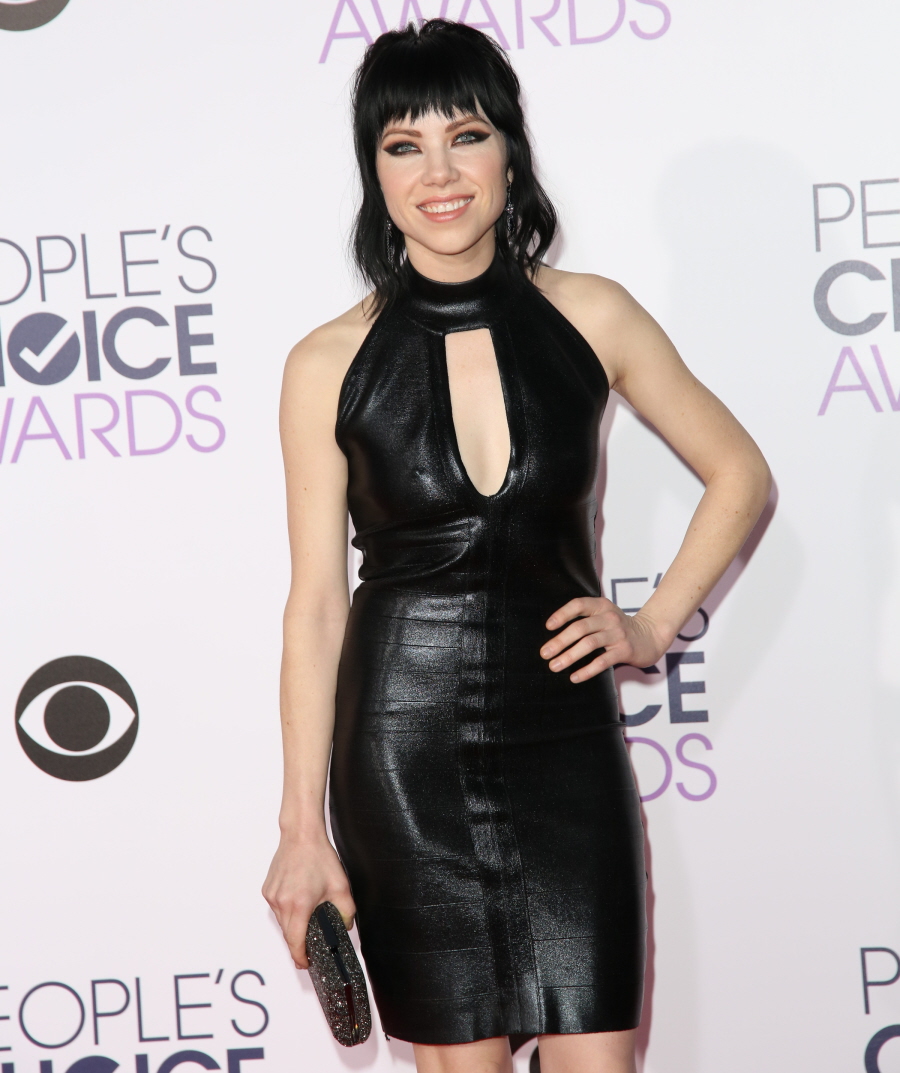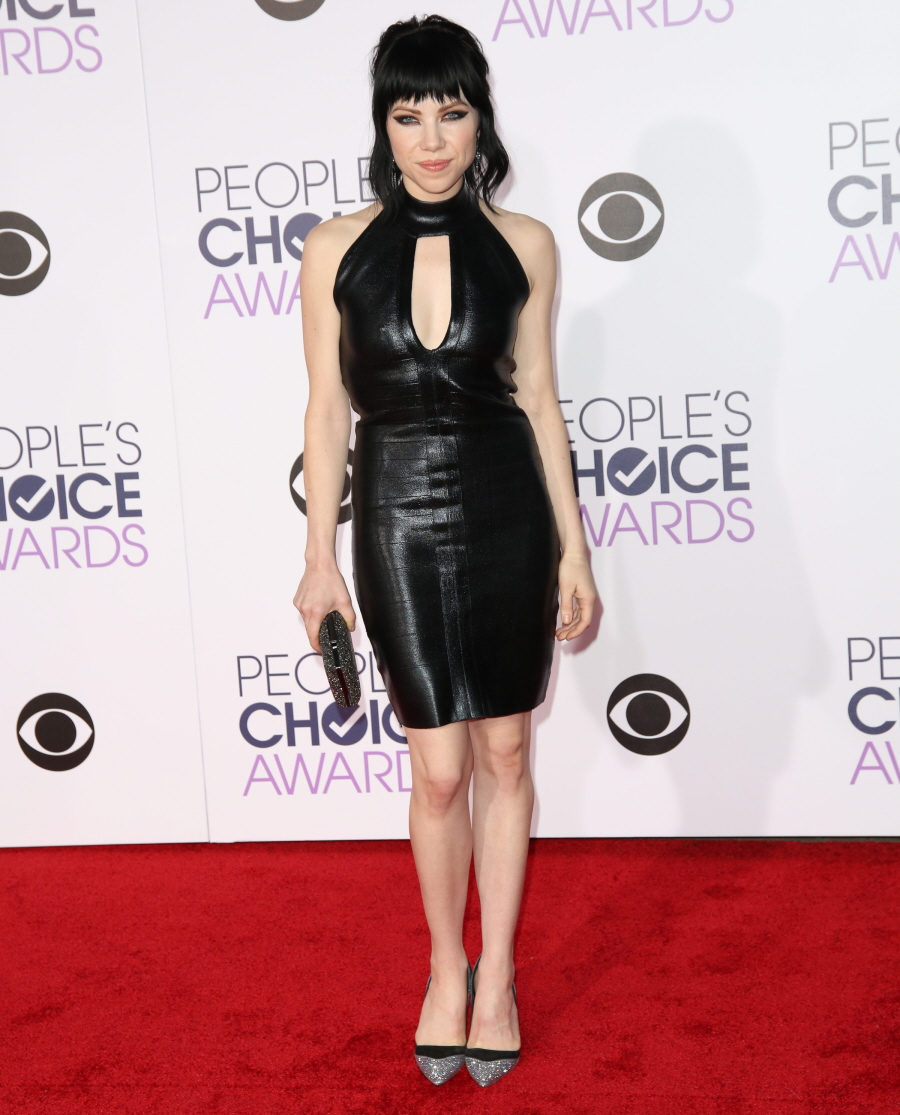 Dakota Johnson in Armani Prive, without BANGS. Gasp! She looks so different/prettier/younger without bangs, right? Which is good, because this Armani two-piece is kind of bad. Still, from the neck up, she's lovely.
Photos courtesy of Getty, WENN.