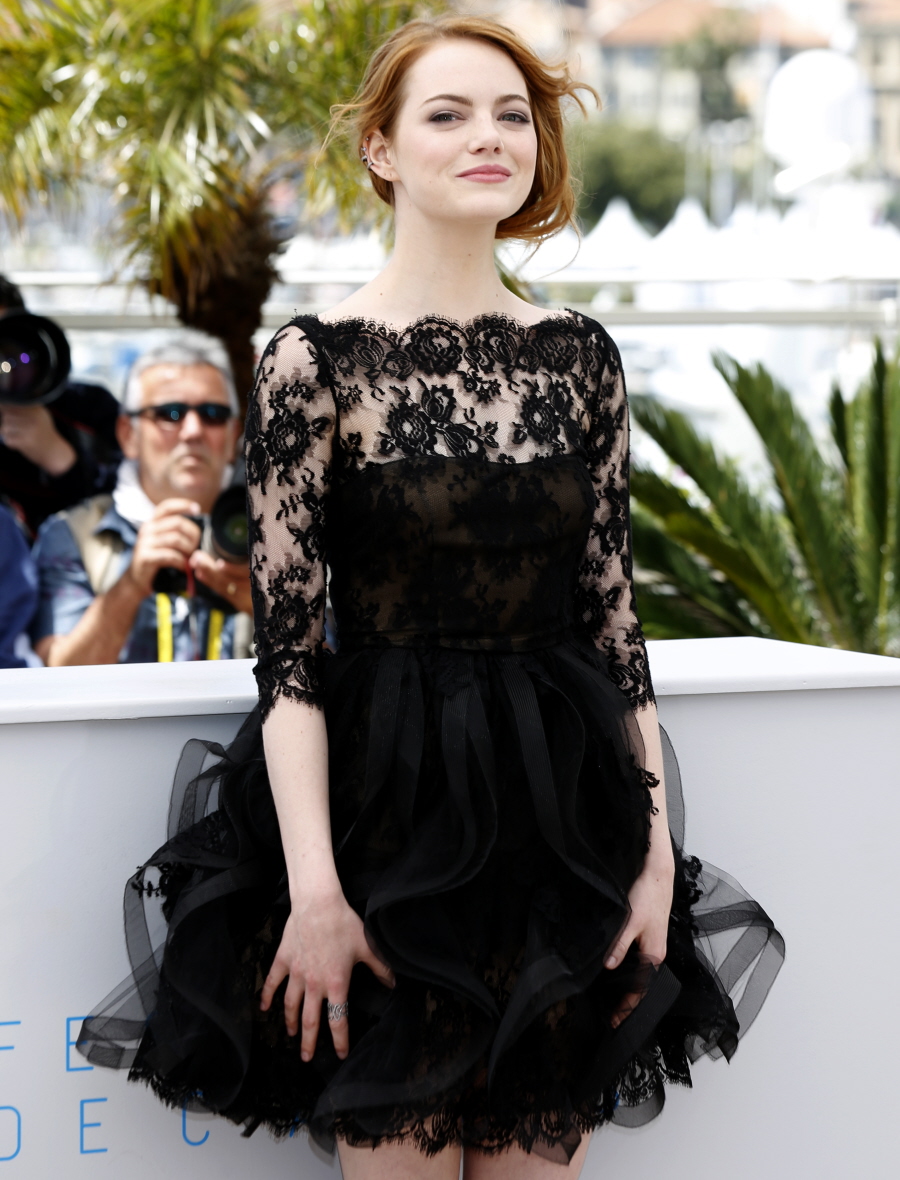 At the end of the day, Angelina Jolie-as-Maleficent was a success on a lot of different levels. Disney made it clear that they were only going to make the film with Angelina's involvement, because she was the only person they saw playing the "villain" of Sleeping Beauty. While it seemed like Angelina had issues with the director, the film was pretty good and it made about $760 million worldwide. Plus, Angelina had finally made a live-action kids' film! After Maleficent's success, it makes sense that Disney is looking to do "retellings" or "origin stories" of their iconic villains. And they've decided to do an origin story for 101 Dalmatians' Cruella de Vil!!! Blasphemy! And they want Emma Stone to play the young Cruella.
Emma Stone is in early negotiations to portray the iconic Disney villainess Cruella de Vil in the film Cruella, The Hollywood Reporter has learned. The project, Disney's live-action re-imagining of the 101 Dalmatians character, has no director but it is a priority for the studio which is hoping to shoot the film later this year.

Kelly Marcel is writing the script which is intended to be an origin story of the character. Aline Brosh McKenna worked on an early version of the script. De Vil is the villain who was obsessed with capturing the dalmatians in the 1961 animated classic, intent on having their hides. Glenn Close played her in the 1996 live-action film produced by John Hughes that the character her the head of a fashion house.
I actually like Emma Stone a lot and I think she's very talented across the board, particularly in comedic roles. I also think her career is slightly in a rut, although I feel weird for saying that because she just got an Oscar nomination last year (for Birdman). But between Aloha and the fact that she recently filmed another stupid-looking movie with Ryan Gosling, it does seem like Hollywood is trying to find a place for her and no one's sure where she should go. As for the role of "Young Cruella"… I feel like this would be a difficult role to make as straight-up camp comedy, and I really don't understand how Cruella's motives could be anything other than evil, you know?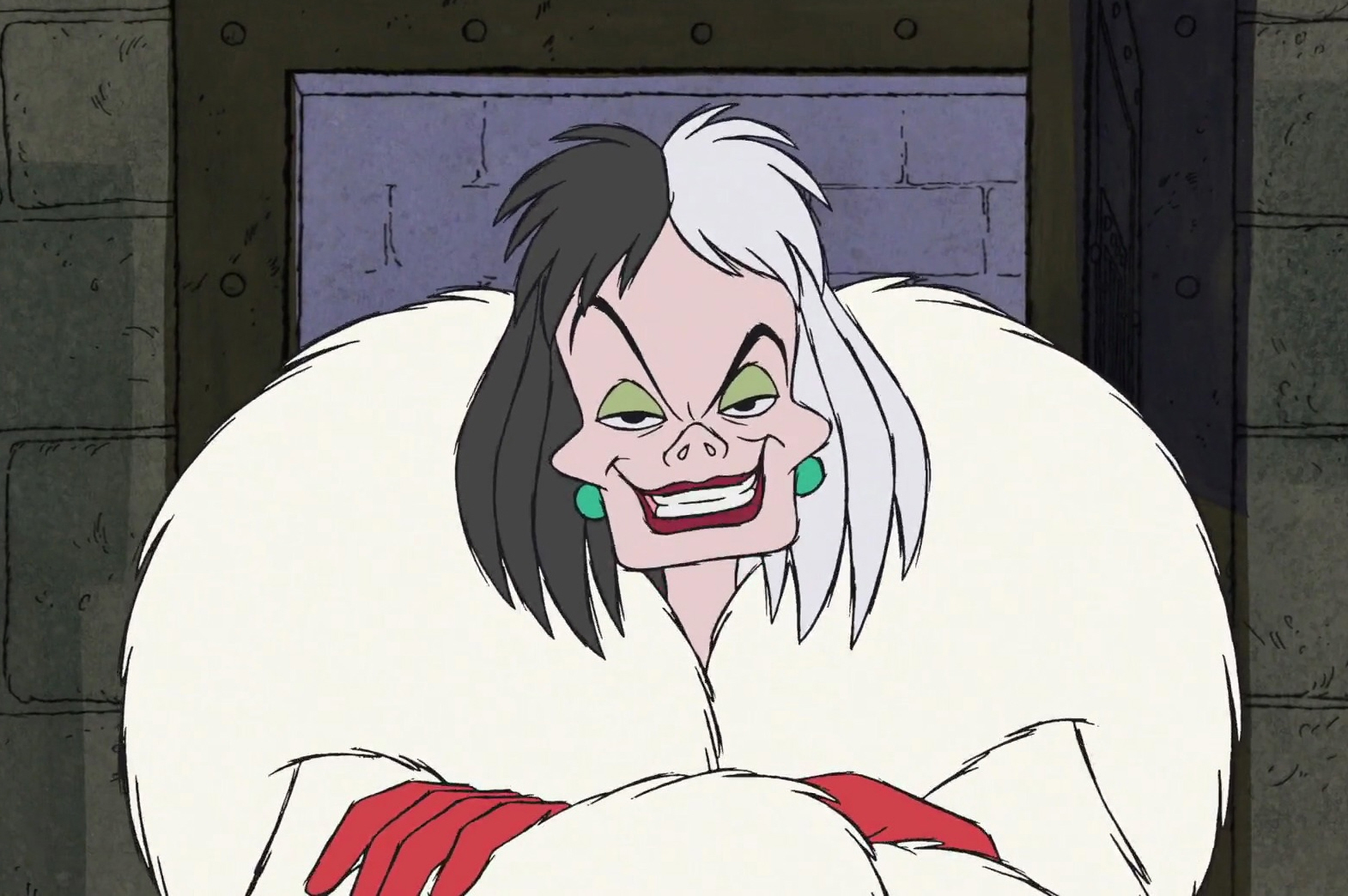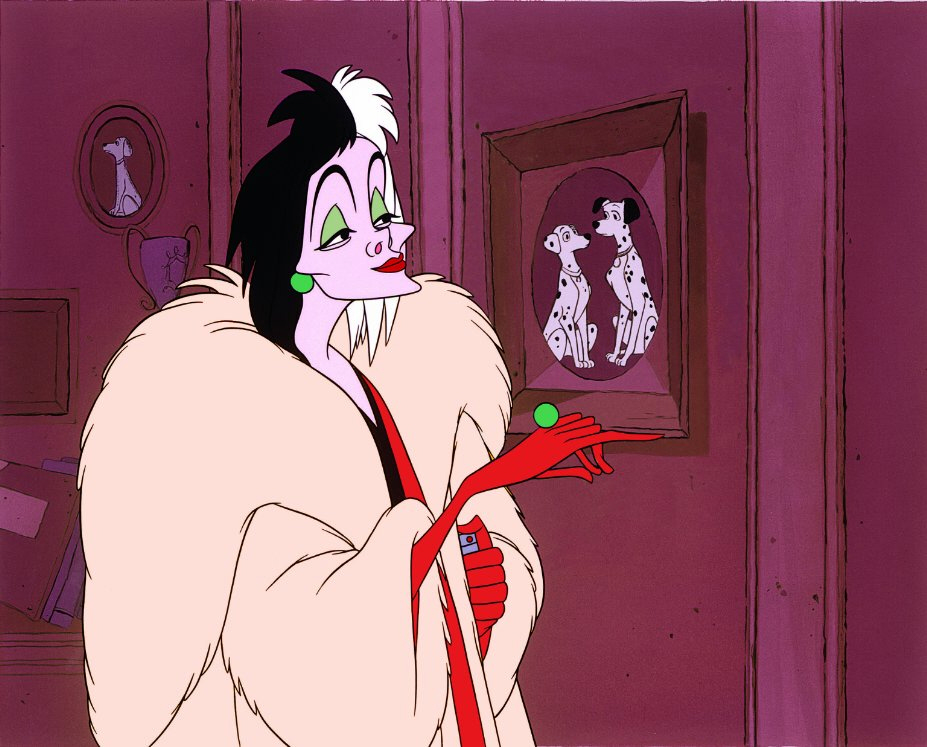 Photos courtesy of WENN, Disney.