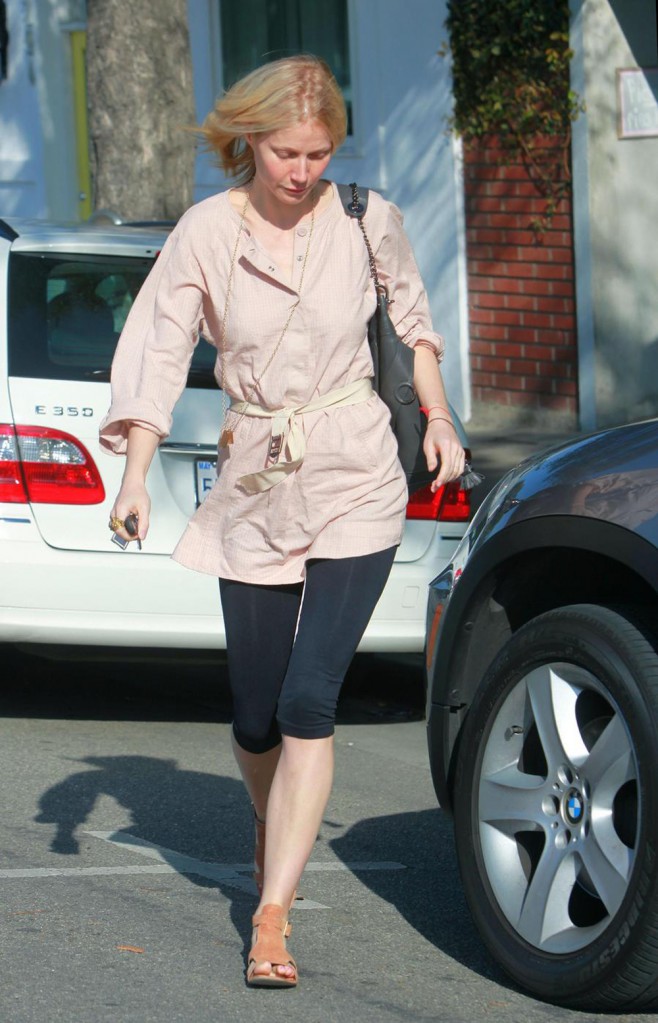 In a recent interview, actress Gwyneth Paltrow revealed that she's not quite done having babies. She indicated that she'd like to have one more child, because motherhood has been so enjoyable for her. One thing she said in the interview struck me a little odd: she said now that she has kids, she never feels lonely.
CHRIS MARTIN is going to a busy boy this summer – wife GWYNETH PALTROW wants another baby.
She said: "At first I thought 'OK, that's it, I'm done, no way will I have more.'

"Then my son turned two and you think, 'Oh, I don't want this to be the last two-year-old I have.

"Maybe I'll do one more."

The couple have two children, son MOSES, three, and daughter APPLE, who turns five next month.

In a chat with New magazine, Gwyn added: "Motherhood enriches your life in the most incredible way.

"My children have given me a real life. They've opened up a new world to me. I never feel lonely, I never feel I don't know what my purpose in life is any more."
I'm sure a lot of parents feel enlightened by their children. I know I do. But saying that she "never feels lonely" now that she has children? That's a little strange. Since Gwyneth and husband Chris Martin spend so much time apart, it doesn't surprise me at all that she feels lonely. But spending time with your kids isn't quite the same as having an adult companion. I'm sure it fills some of the void, and that's probably why she'd like another one. But in the end, having more kids isn't the same as having a husband who is available to spend time with you. And what happens when the kids grow up?
Here's Gywneth leaving the Byron & Tracey hair salon in Beverly Hills on March 25th. Images thanks to Pacific Coast News.