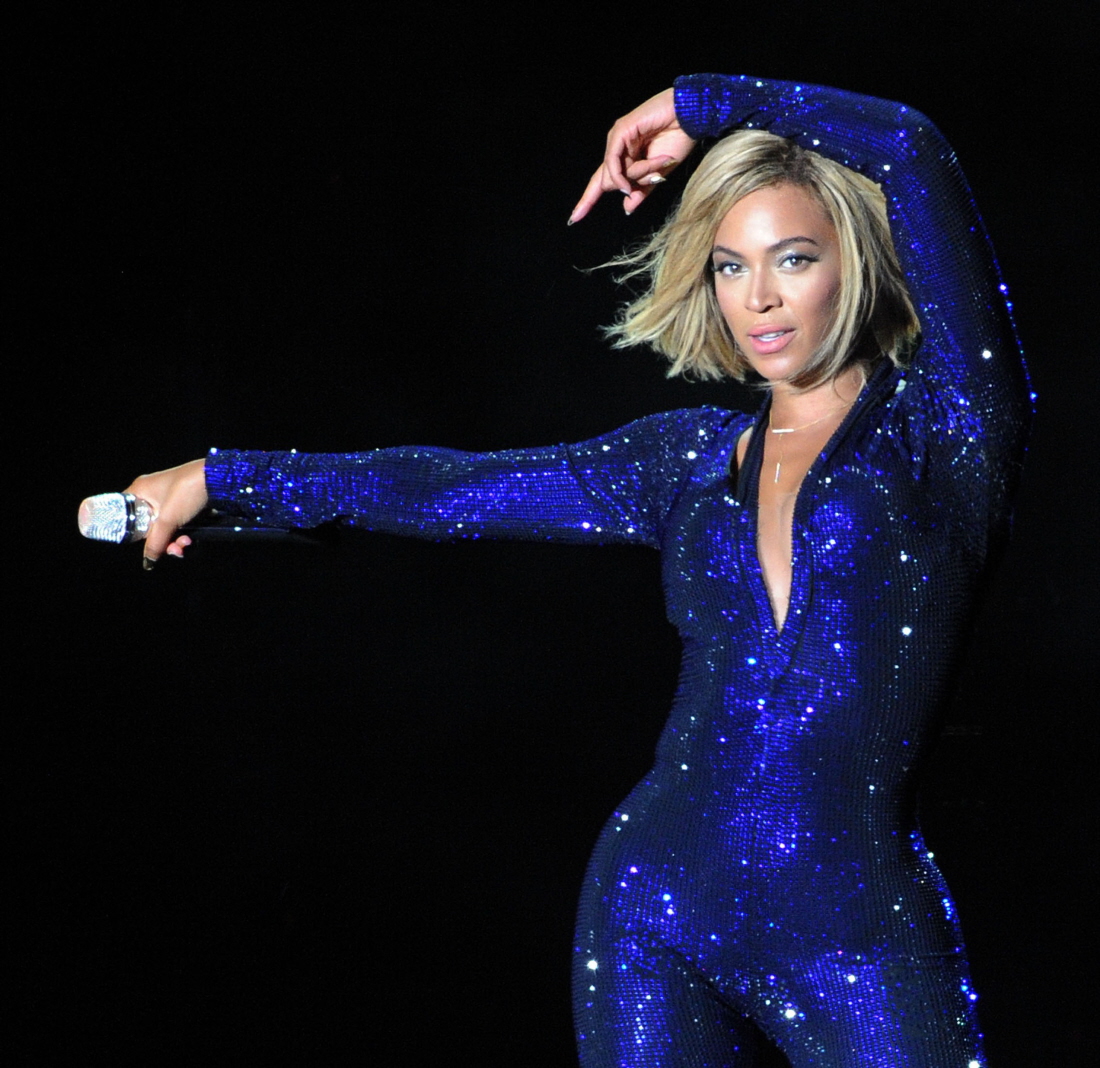 This was not surprising. If you've been paying attention to Coldplay recently, you know that their latest album was not particularly well-received, and the first single didn't really go anywhere. So it was sort of a mystery as to why the NFL/Pepsi chose Coldplay to perform at this year's Super Bowl Halftime show. The reasoning, I suspect, is that this album will probably be Coldplay's last, and the NFL wanted to get Coldplay before they broke up? Maybe? But still, no one is really excited for Coldplay. Which is why Beyonce is being asked to come to the rescue.
It's official! Beyonce is set to perform at Super Bowl 50 on Sunday, February 7, a source confirms to Us Weekly. Pepsi also confirmed the news to the Associated Press on Thursday, January 7.

Queen Bey will be joining previously announced performers Coldplay for the Pepsi Halftime Show at Levi's Stadium in Santa Clara, California. The musicians have collaborated in the past, and most recently on the band's new album, A Head Full of Dreams.

As fans are well aware, Bey graced the football field in 2013 in New Orleans for Super Bowl XLVII, staging an amazing reunion alongside Destiny's Child members Kelly Rowland and Michelle Williams for the halftime show.
When Beyonce performed in 2013 at the Super Bowl, her performance broke the electricity (not really). So can we expect a repeat of that performance? Probably not. I doubt she'll dance that much, she'll probably just come on for a few duets. Bey and Chris are friends, mostly because Beyonce and Gwyneth Paltrow are friends, but Chris always said that he was trying to collaborate with Beyonce for years and years. He really likes her, and I think the feeling is mutual. And hey, at least Beyonce will get people excited for the Halftime show.
Photos courtesy of Getty, Fame/Flynet, WENN.