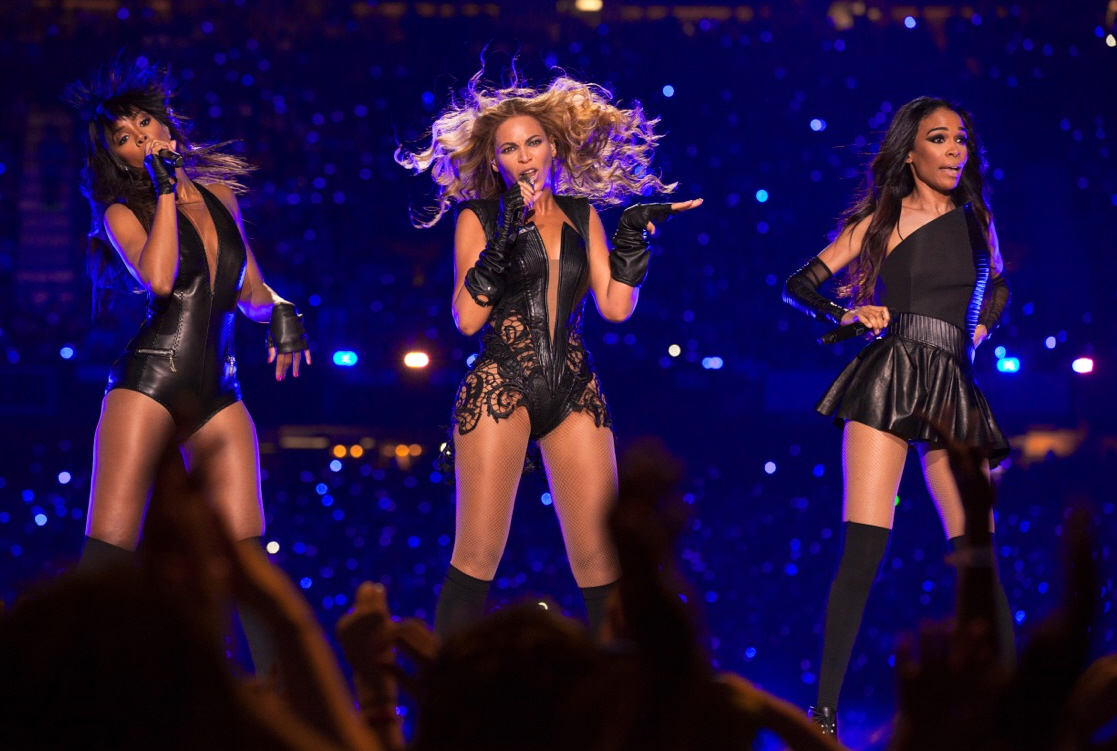 So we finally got to see the much-hyped and much-analyzed Half-time show where, YES, Destiny's Child reunited. For about two minutes before Beyonce and her wind machine kicked Michelle and Kelly off the stage. It was ridiculous! I mean, it was enjoyable because Beyonce and DC have had a lot of hits and it was fun to see which songs got picked, etc. It was also interesting because I'm pretty sure Beyonce's booty caused a 34-minute black-out in the Superdome, right? Just after the Half-time show and just as the second half was about to begin, the lights went out. Maybe because of Beyonce's show? Maybe because of The Booty? Anyway, here's the video (I'm including two videos, just in case) – we'll discuss it below.
Just a few things:
*I actually liked Beyonce's costume, and Michelle and Kelly's complimentary costumes. Yes, they were a little bit "dominatrix lite" but I didn't feel like lady bits were assaulting me, you know? The costumes were sexy without anything hanging out.
*Beyonce sang live! And we know this because the vocals weren't perfect. But how in the world is her voice totally okay to sing live with a smoke machine and a wind machine but it's not okay at the inauguration?
*I guess we also know that there wasn't a pre-record because Michelle and Kelly's microphones weren't as loud as QUEEN BEYONCE'S.
*I can't wait to see how Beyonce "homage'd" with this performance. You know it's coming! She can't give a major performance without "copying" ("homage-ing") some lesser-known mortal.
*Last thing – Beyonce had to make it all about Beyonce (!!) by announcing her new tour – the Mrs. Carter Show. This commercial was so… ridiculous.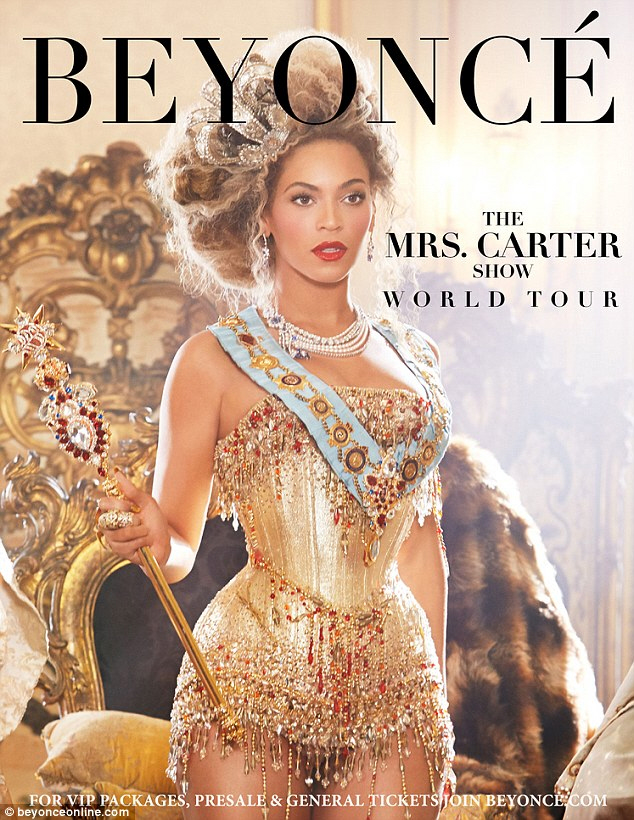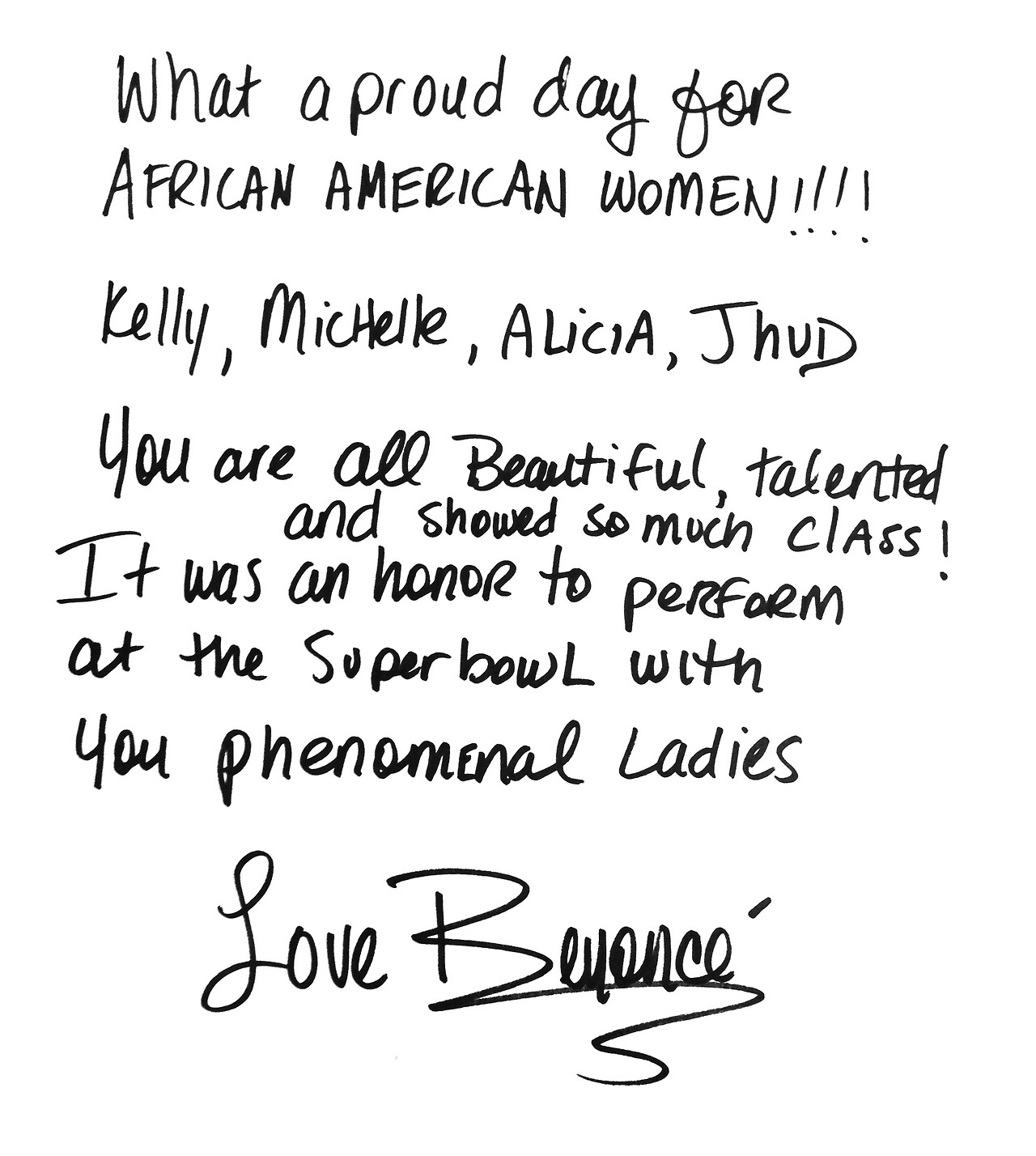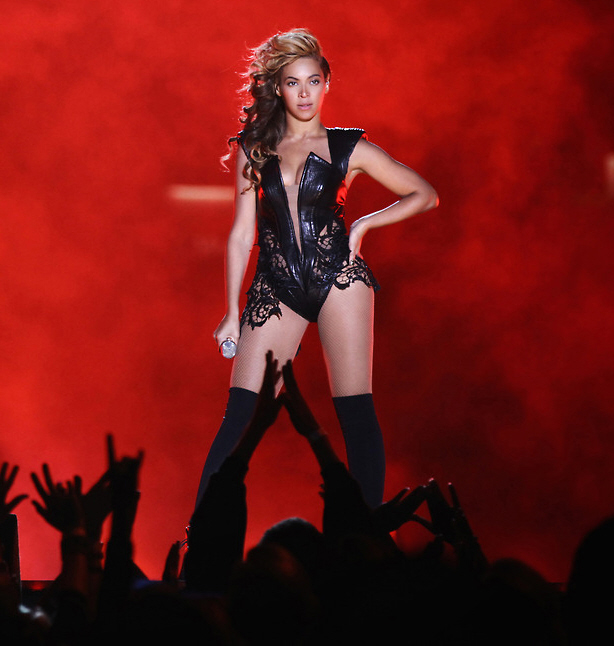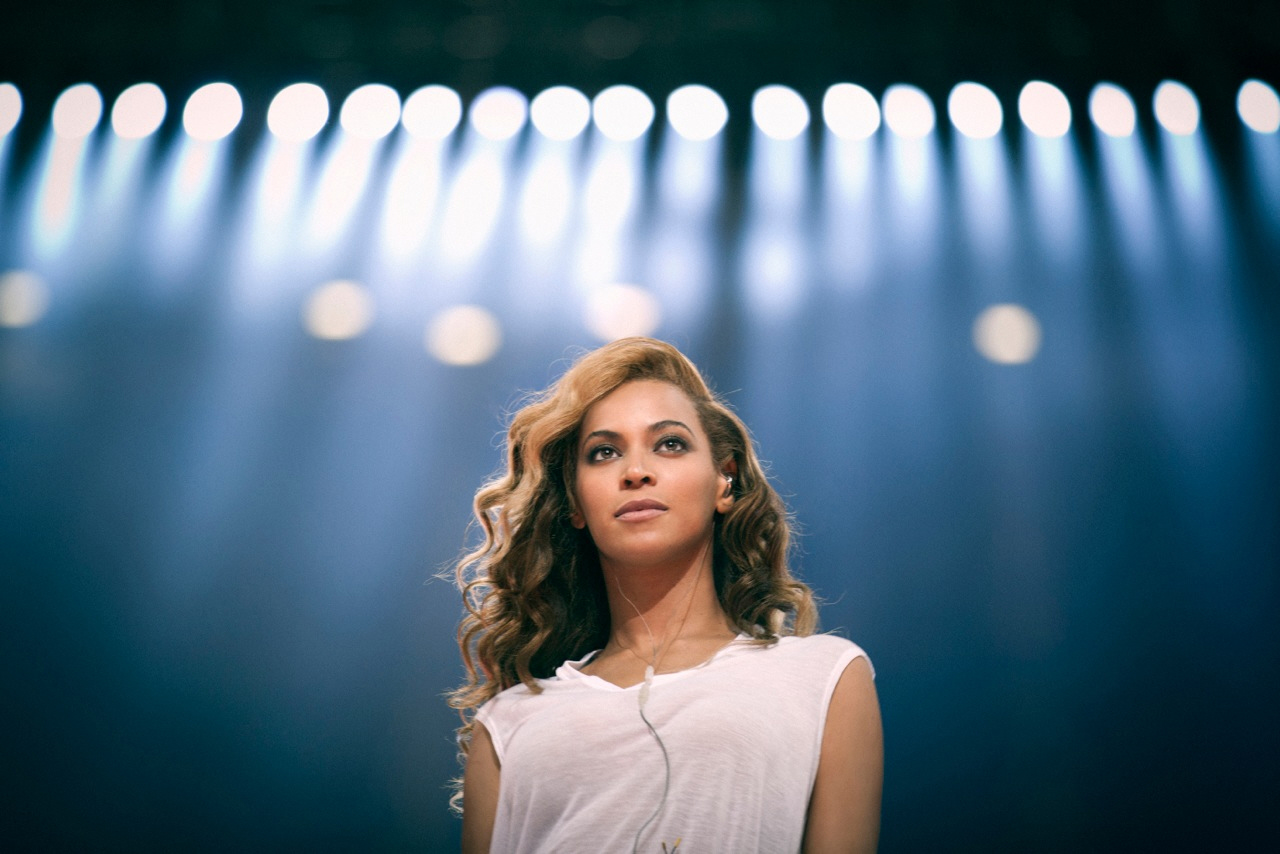 Photos courtesy of Beyonce's Tumblr.