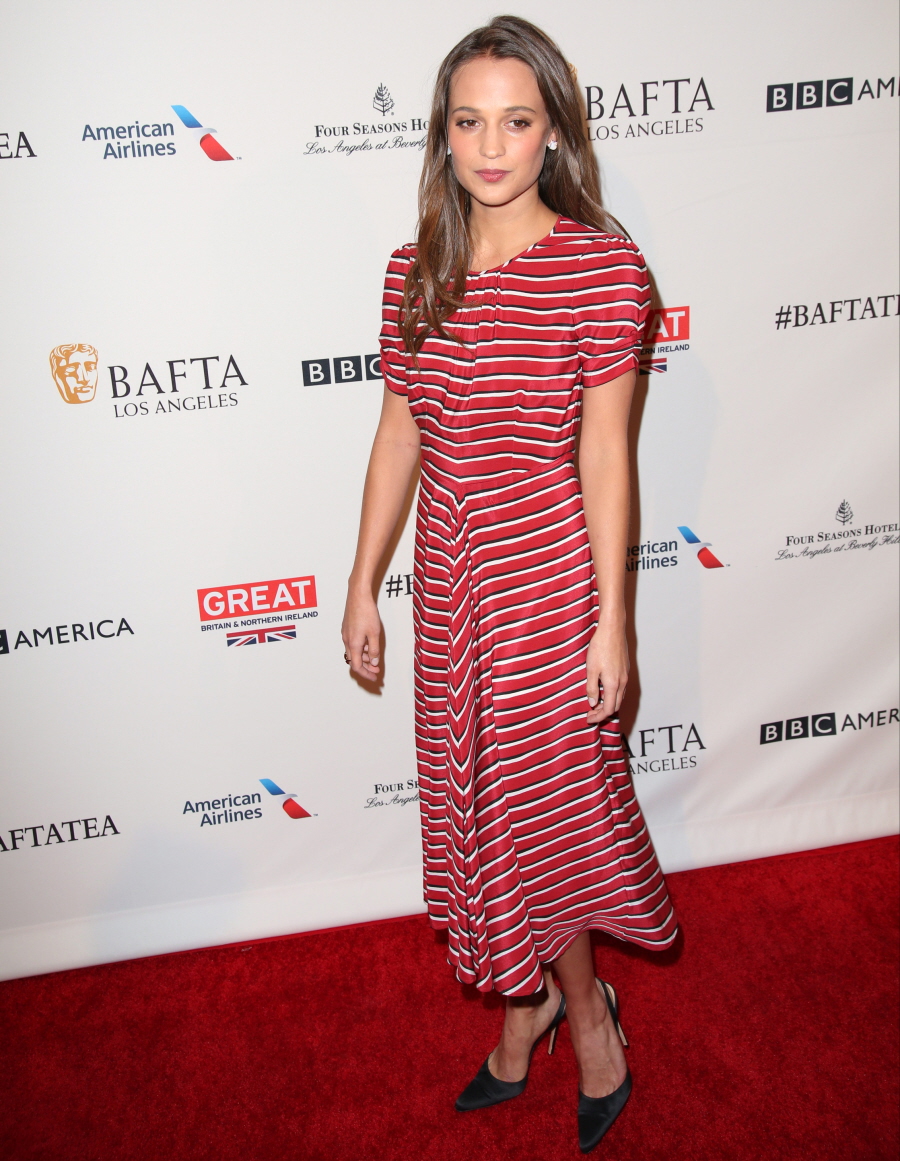 Of all the pre-Globes events and parties in LA for Golden Globes weekend, I think one of the best events must be the annual BAFTA tea party. BAFTA LA hosts an early-evening event for nominees and British actors who happen to be in town, and it genuinely seems like a lovely, somewhat low-key event. No one is expected to show up in a gown or anything – most people were simple cocktail dresses or suits. This year's BAFTA LA tea party got a decent turnout, although this event has definitely felt more exciting in past years (Cumberbatch has turned up at several in past years, but alas, not this year).
So, let's get to it! Here's Alicia Vikander in an Altuzarra Pre-Fall 2016 dress. I've complained about Alicia's red carpet style before –she consistently looks underdone and not "styled" enough for big events. But for this event, it feels right. She looked very pretty and the dress is cute as hell.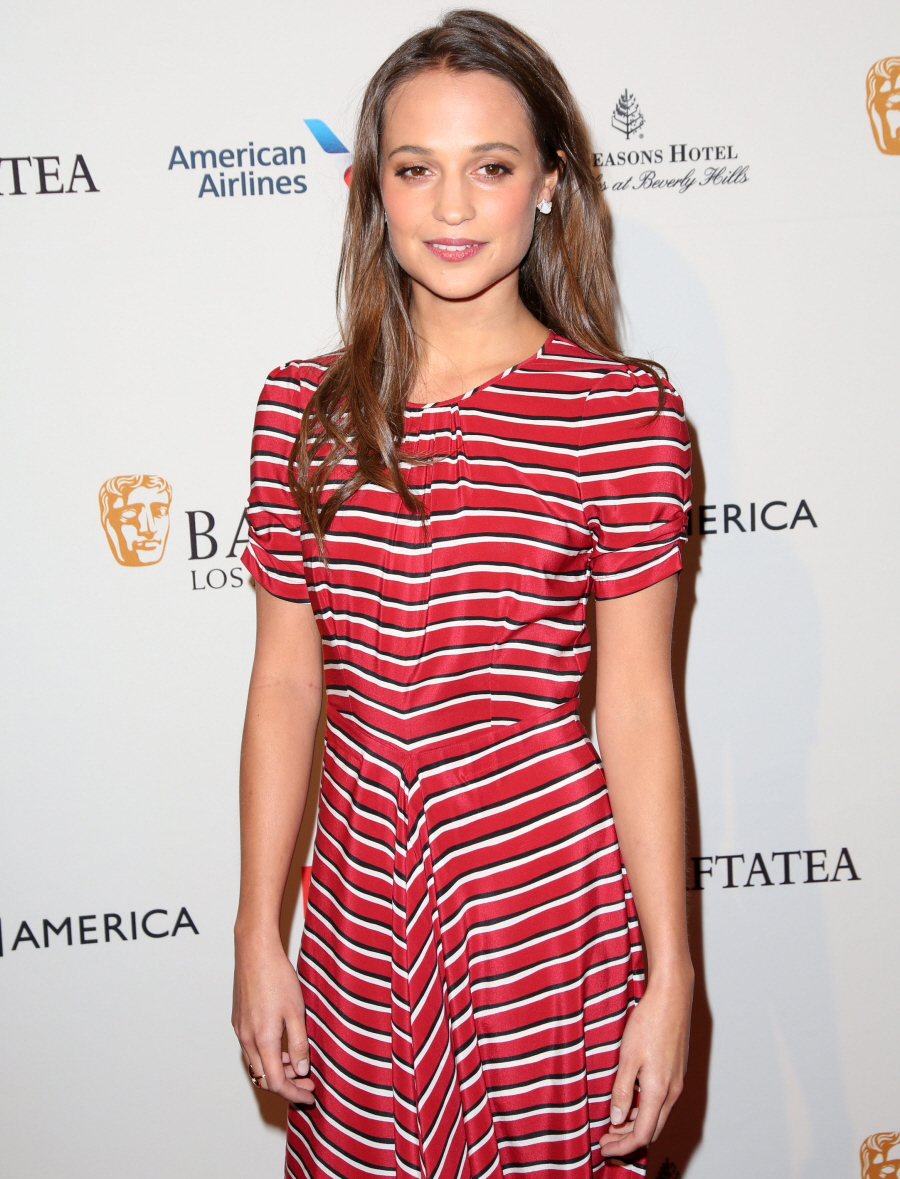 What in the world is going on with Cate Blanchett lately? Our one-time Fashion Queen has been trying out some really weird styles lately, and this look was no bueno. The silk skirt is by Vampire's Wife, apparently made to order. It looks cheap and wrinkled and like she found it at the bottom of a pile at a Salvation Army.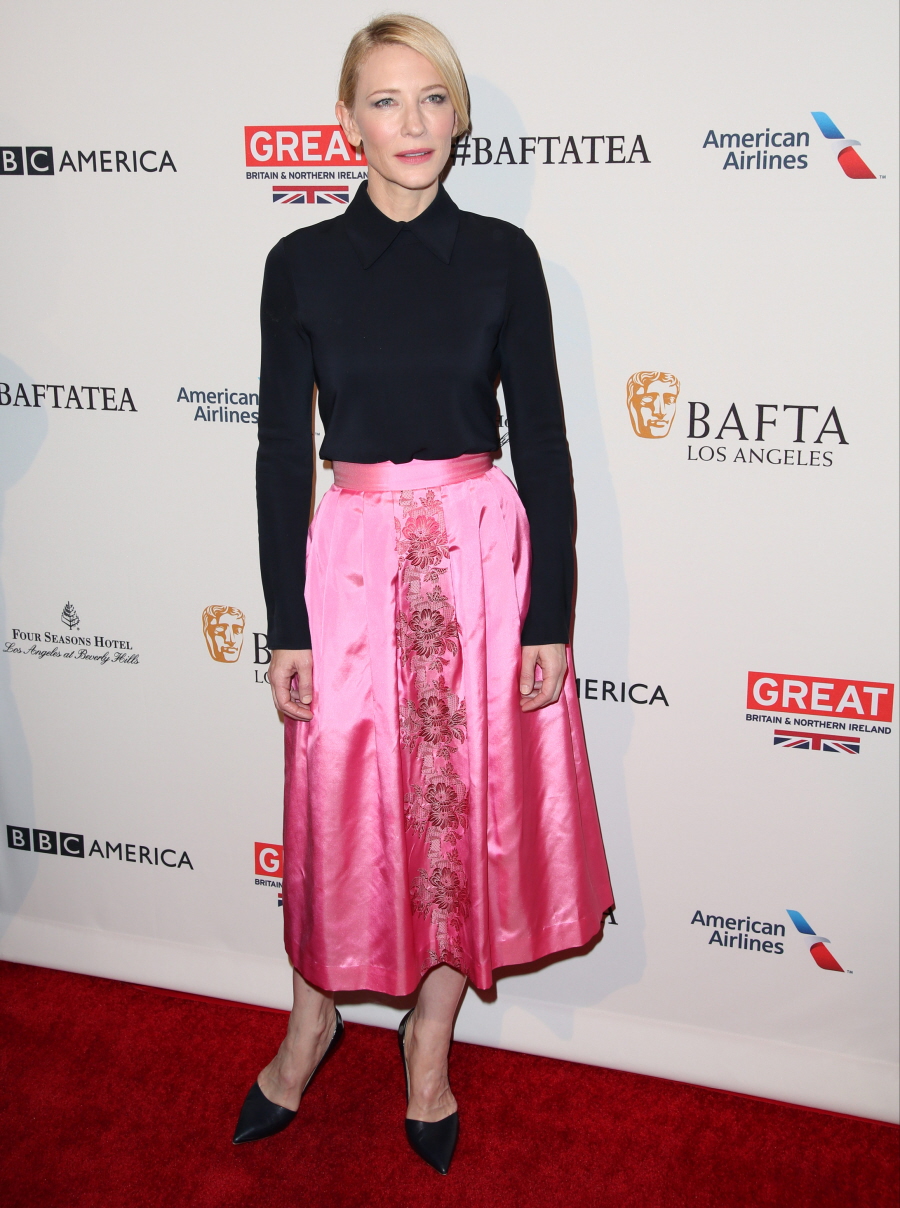 And to continue with the ugly-skirt theme, here's Brie Larson in a Gabriela Hearst two-piece ensemble. The skirt looks like a reworked tablecloth from the 1970s (I think my parents had it) and the black sheer top looks totally '90s.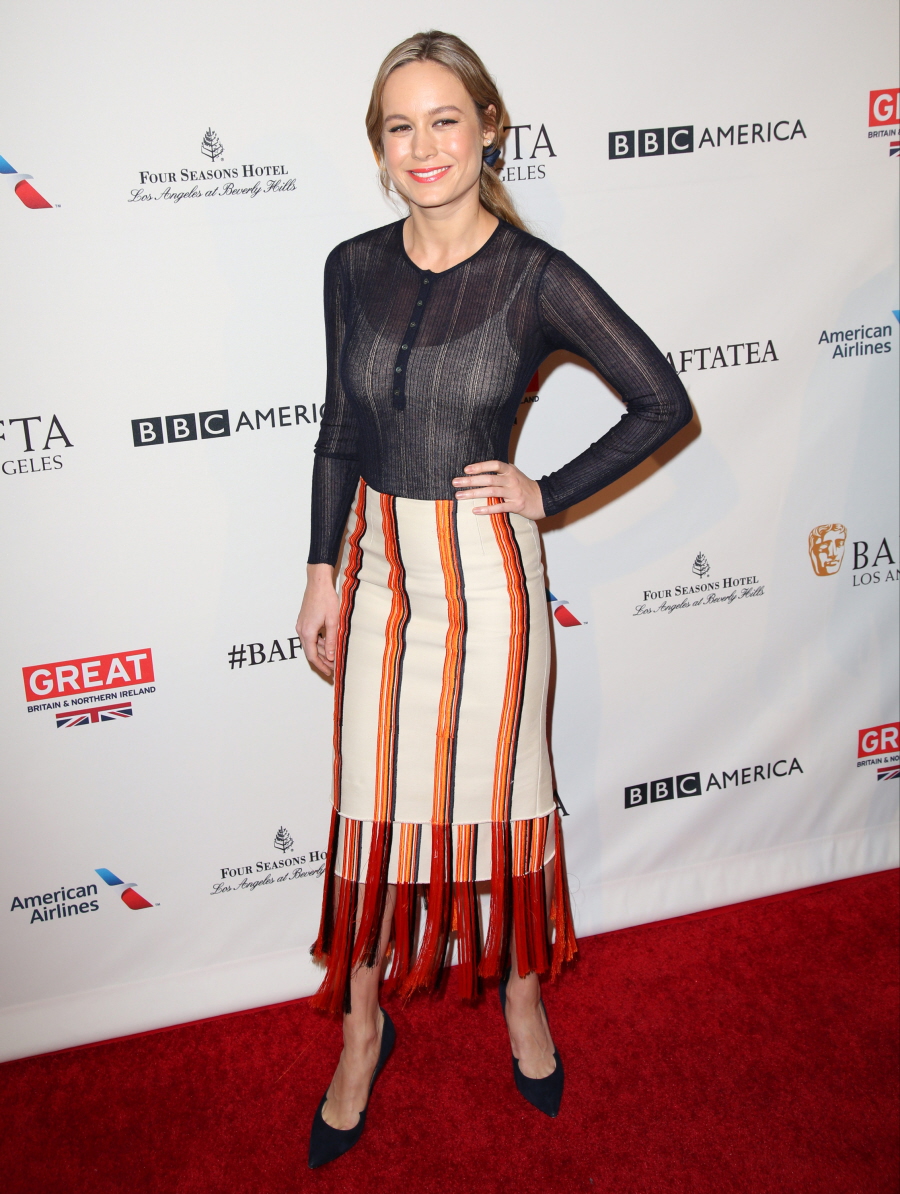 Speaking of totally '90s, check out Emilia Clarke in black leather and a baby cardi stolen from Friends' season 1.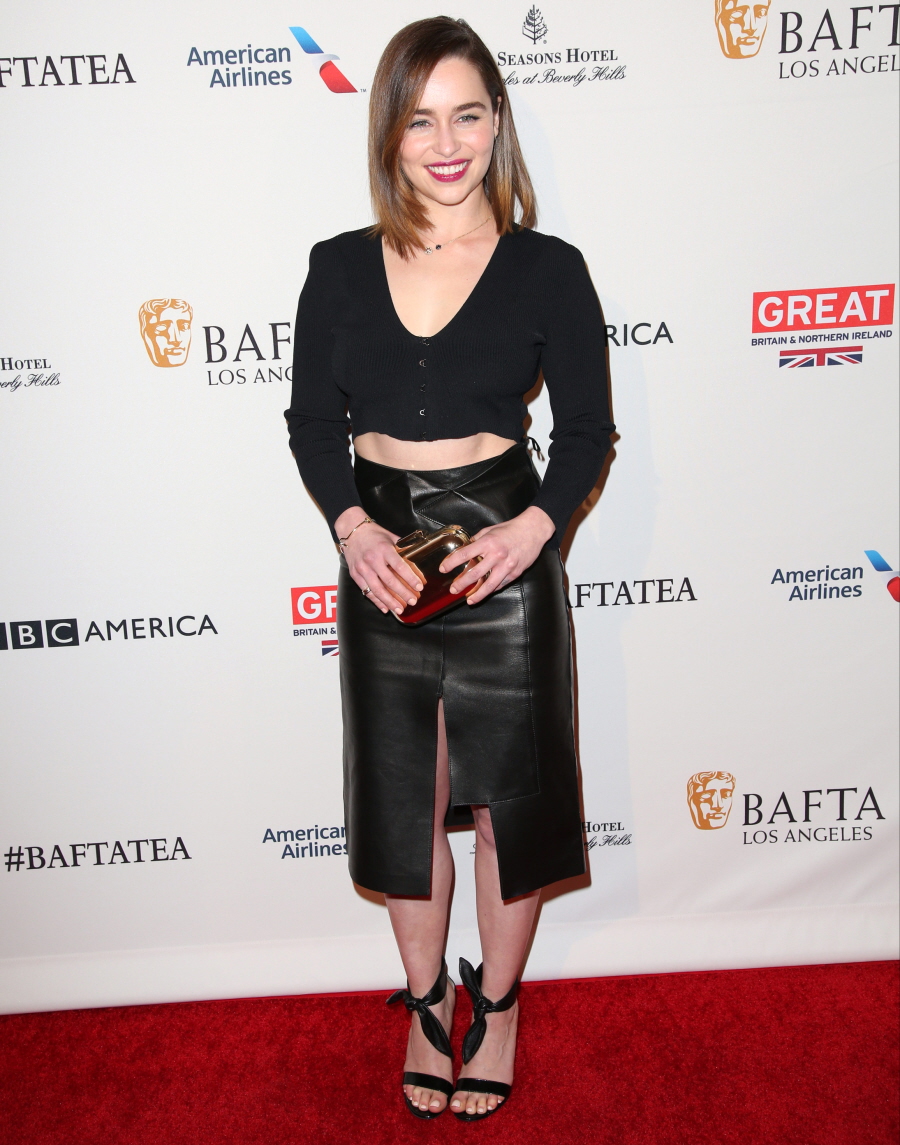 Rooney Mara in Proenza Schouler Spring 2016. I hate when people tell me to smile or "cheer up," but seriously, someone needs to tell Rooney that every time she looks grumpy and morose on a red carpet, an angel dies. The dress is twee and awful to me, but I hate Proenza Schouler.
Saoirse Ronan in Lela Rose Pre-Fall 2016. I don't like this ensemble, yet I love that Saoirse chose it. It's so antithetical to the normal "young starlet" costume of a sparkly little cocktail dress. And her shoe choice is amazing!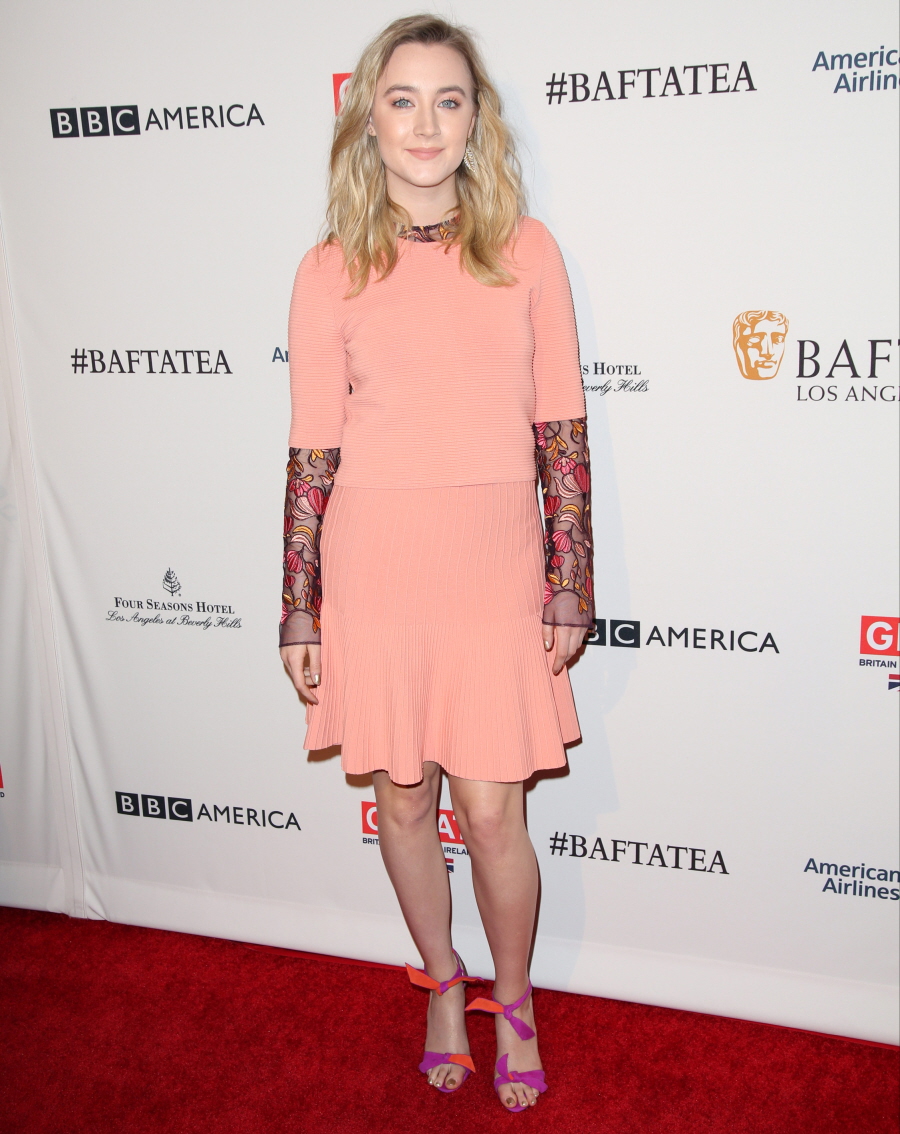 Priyanka Chopra in Alex Perry (and Aussie designer). I think she's too dressy for the event, but I like that she put some effort into it. Her hair "bow" is sort of cute, and her hourglass figure is #GOALS.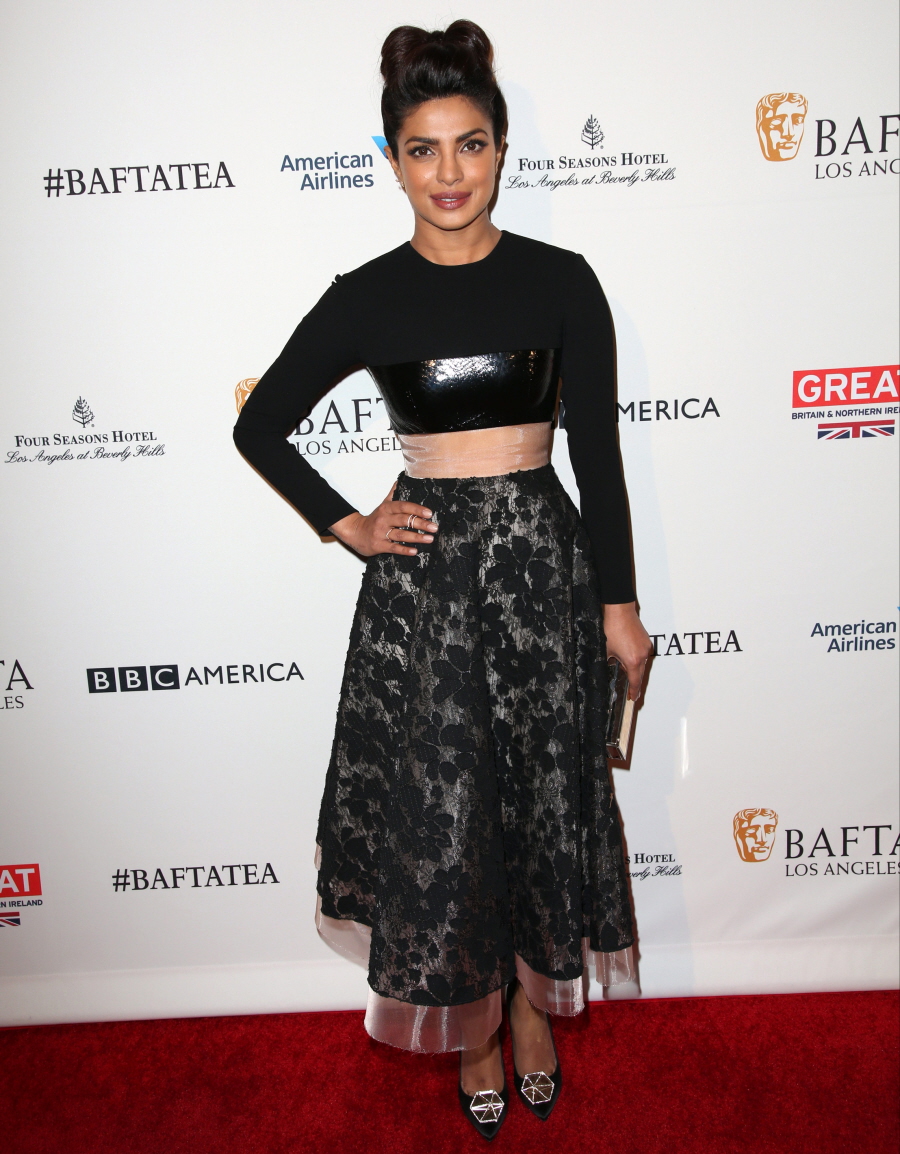 Bonus Sam Heughan!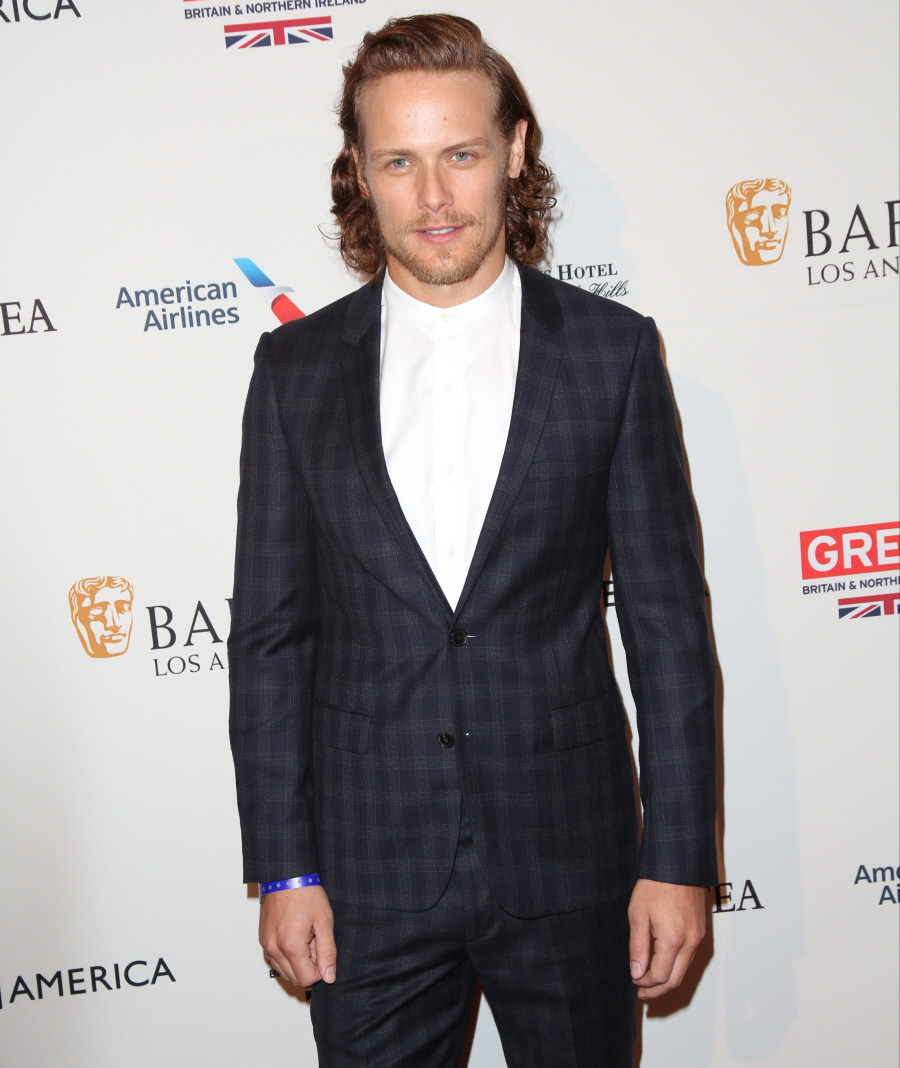 Photos courtesy of WENN.