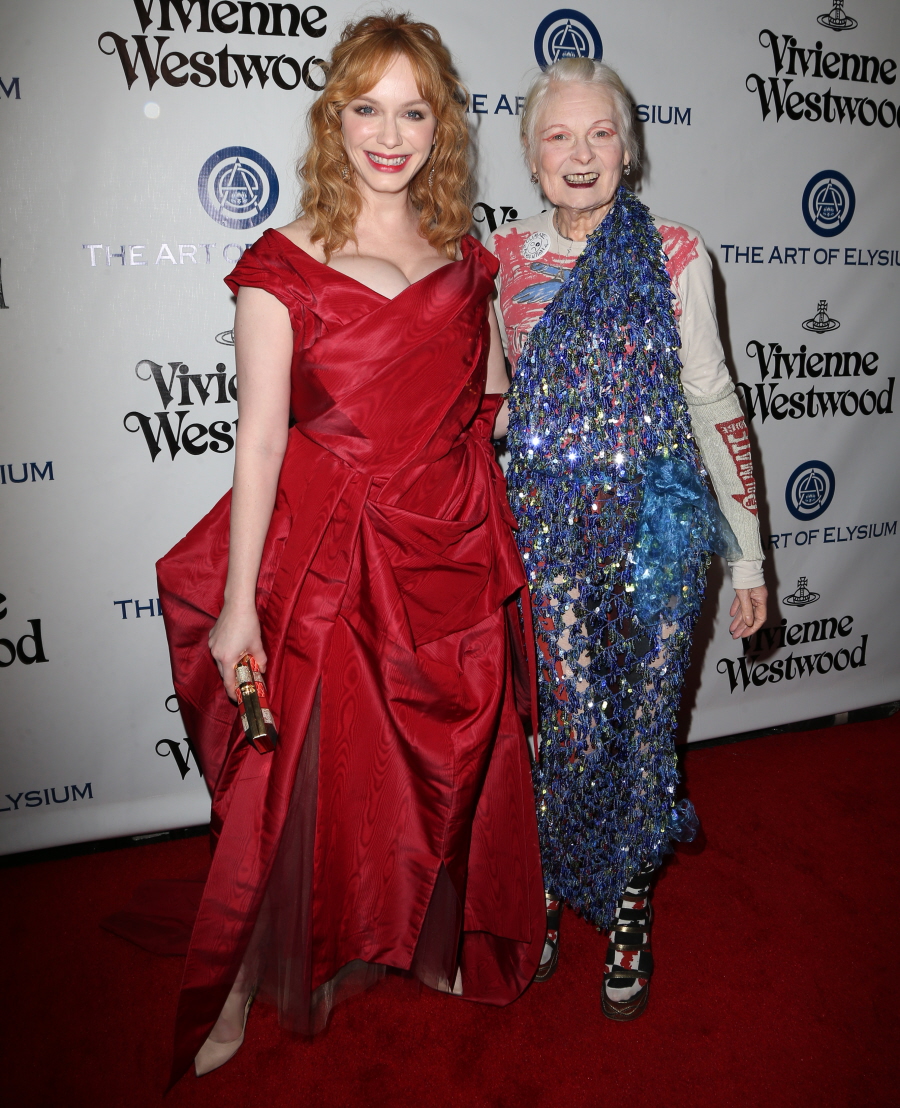 Here are more photos from last night's Art of Elysium gala in LA. This is one of the big pre-Golden Globes events held in LA, and they always get a good turnout. This year's event honored British designer Vivienne Westwood, and Westwood dressed many ladies at the gala. Including Christina Hendricks. Hendricks has a history with the brand – she's represented Westwood's jewelry collection, and Hendricks has been dressed by Westwood at some big events in the past, to mixed results. Personally, I don't think Hendricks looks good here at all, and it's as much the dress's fault as her stylist's. Westwood's designs are known for having intricate, built-in corsets and bustiers, none of which Christina needs. So the effect is that she looks like she jammed her girls in there are she squeezing the life out of them. As for her hair…what is throwing me off? Her bangs?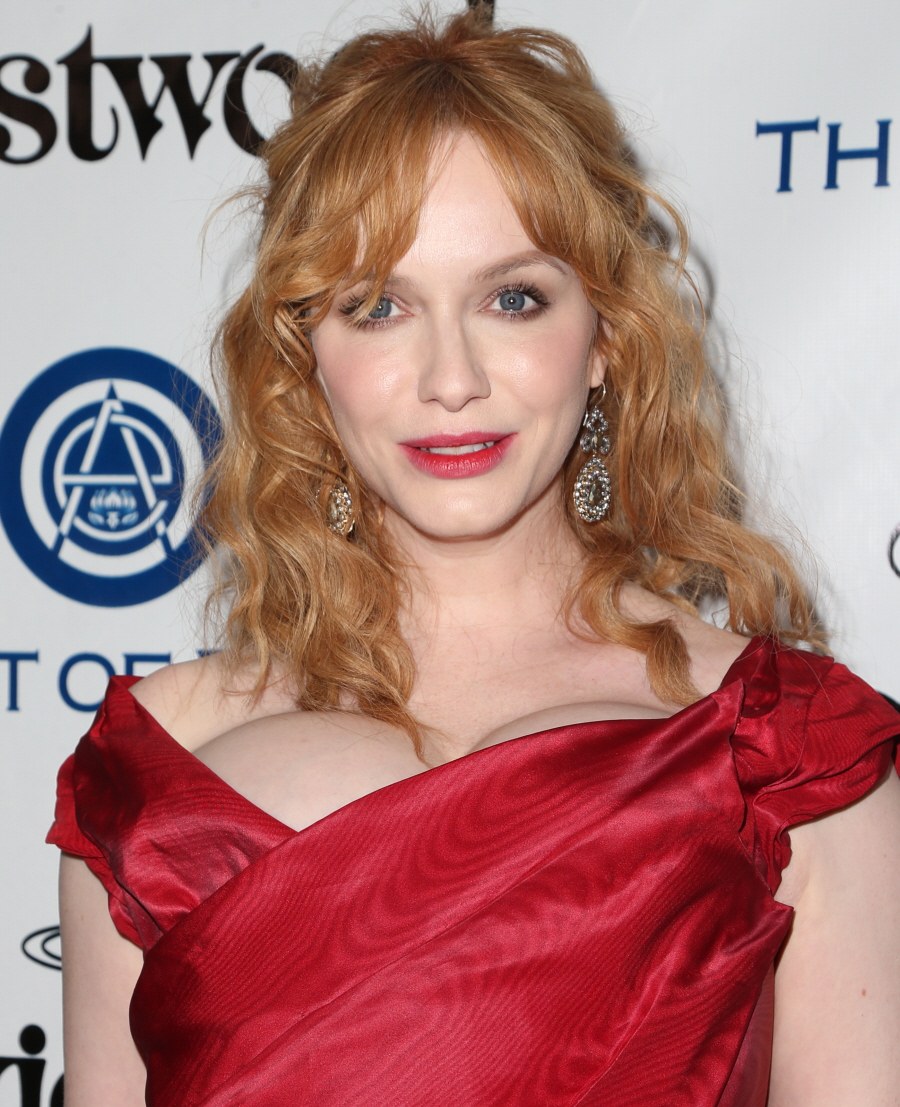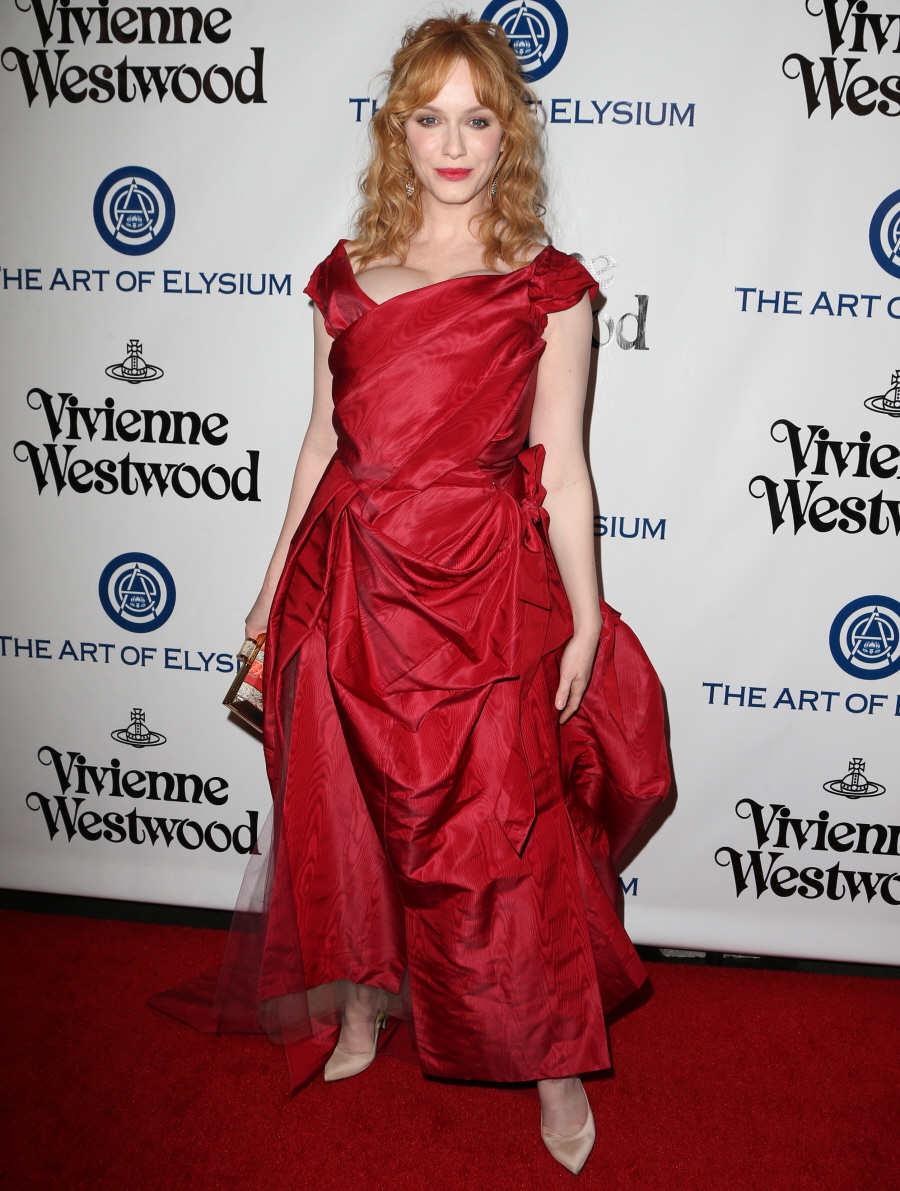 Kaley Cuoco in a white jumpsuit – I can't find the ID on this but it doesn't look like Westwood to me. It is pretty cute, and I like that she wore a tuxedo jumpsuit when nearly every other woman wore a gown.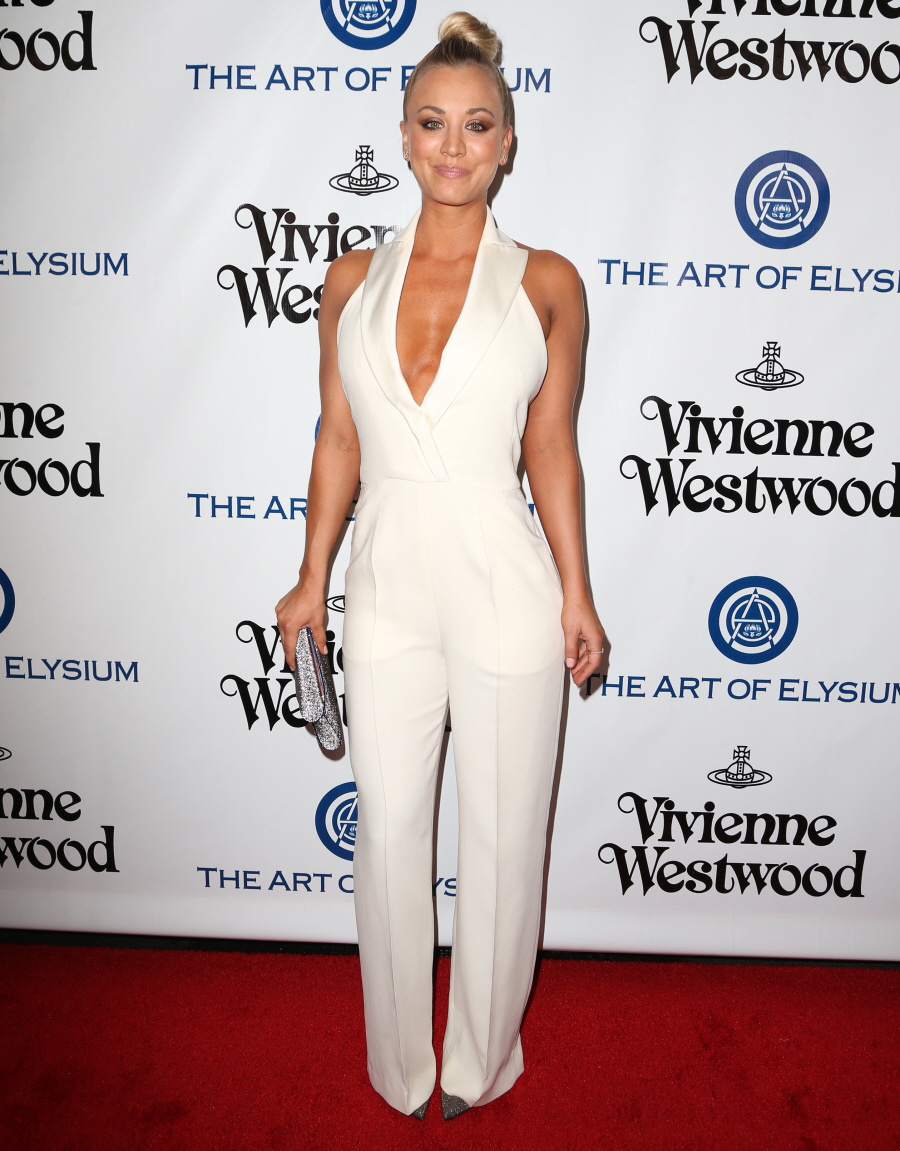 Rumer Willis and Scout Willis were on hand and I wouldn't even mention them except for the fact that – HAND TO GOD – I think Rumer might be the best-dressed woman at the event. I swear!! Look at her beautiful Westwood gown. The graphic is gorgeous, the cut is beautiful and this is the best example of a great Westwood gown.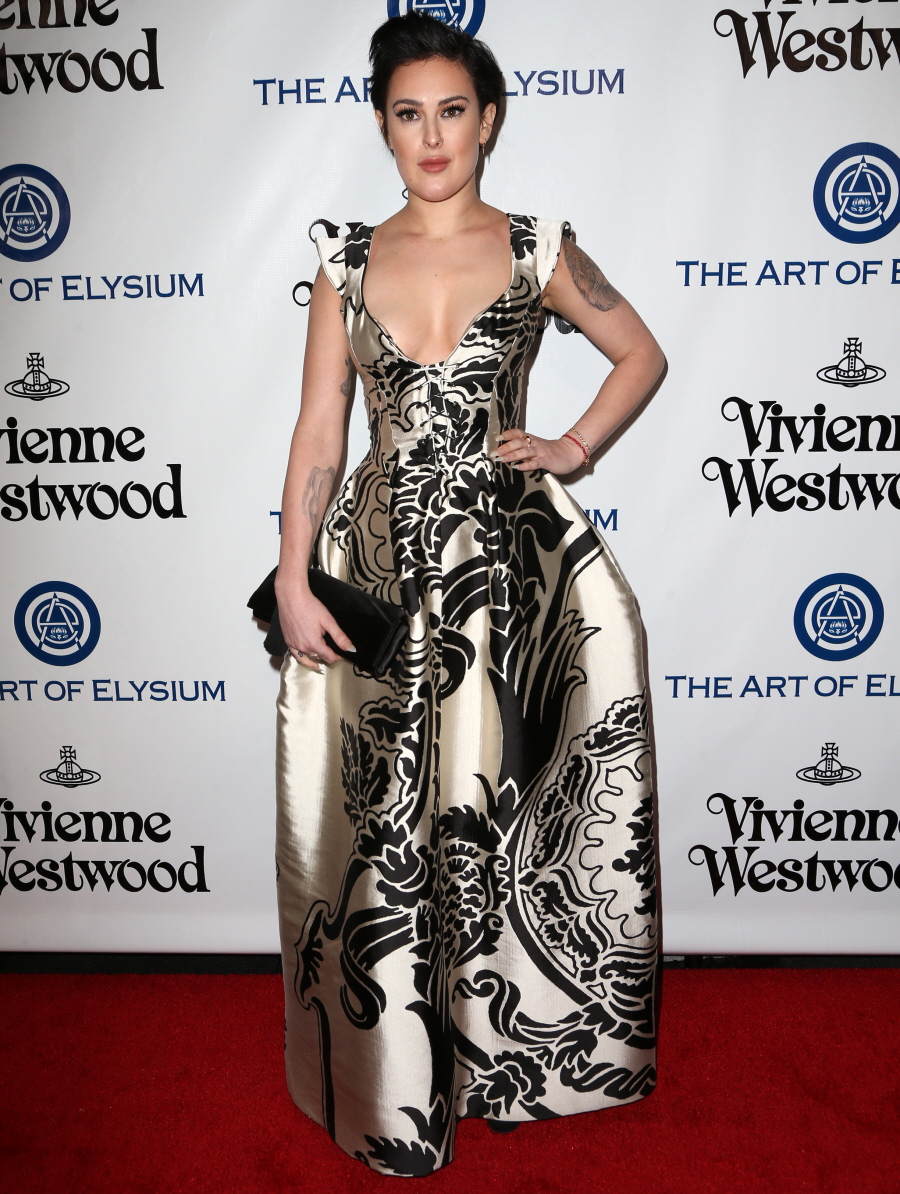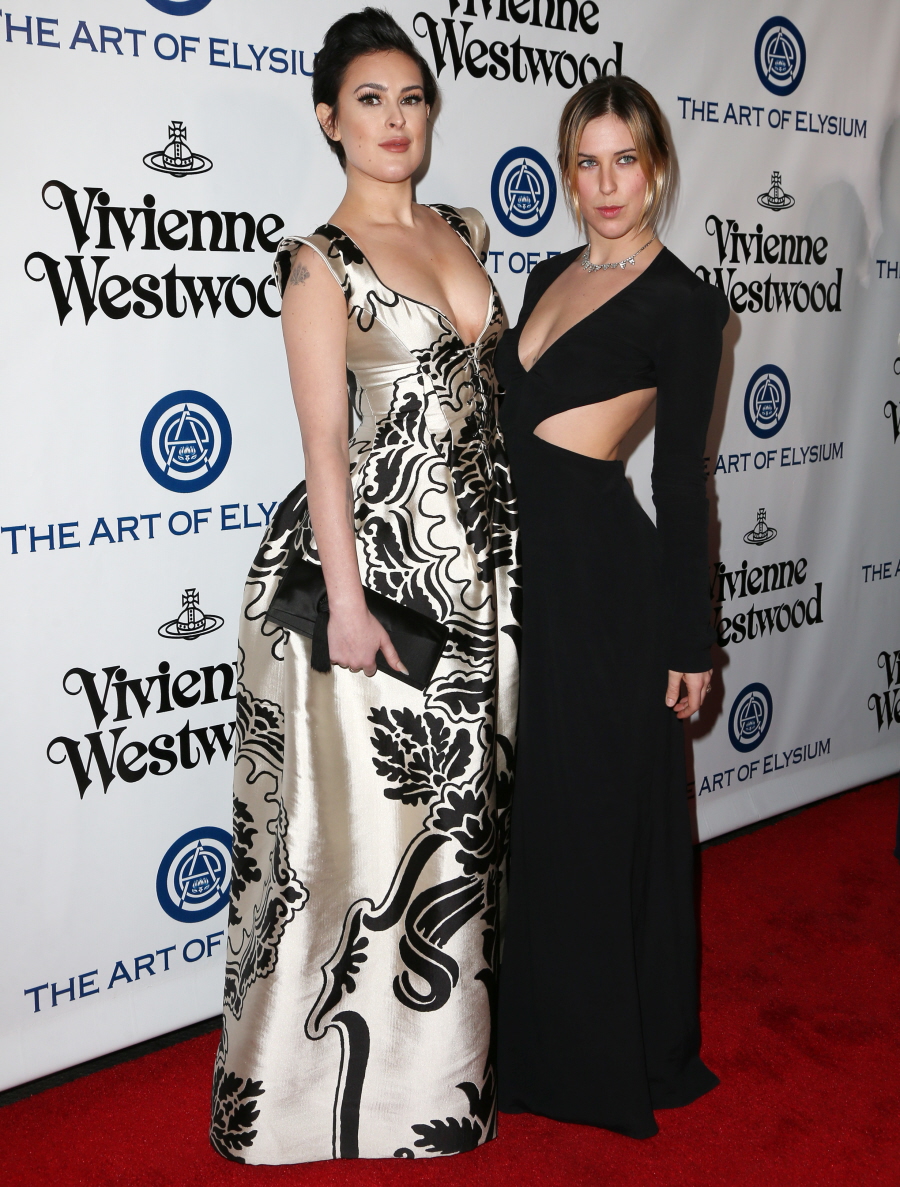 Shara Worden is the lead singer for My Brightest Diamond, and she performed at the event. She is also committed to high-fashion trends and "editorial looks." OMG. The fake unibrow is… amazing in its hideousness.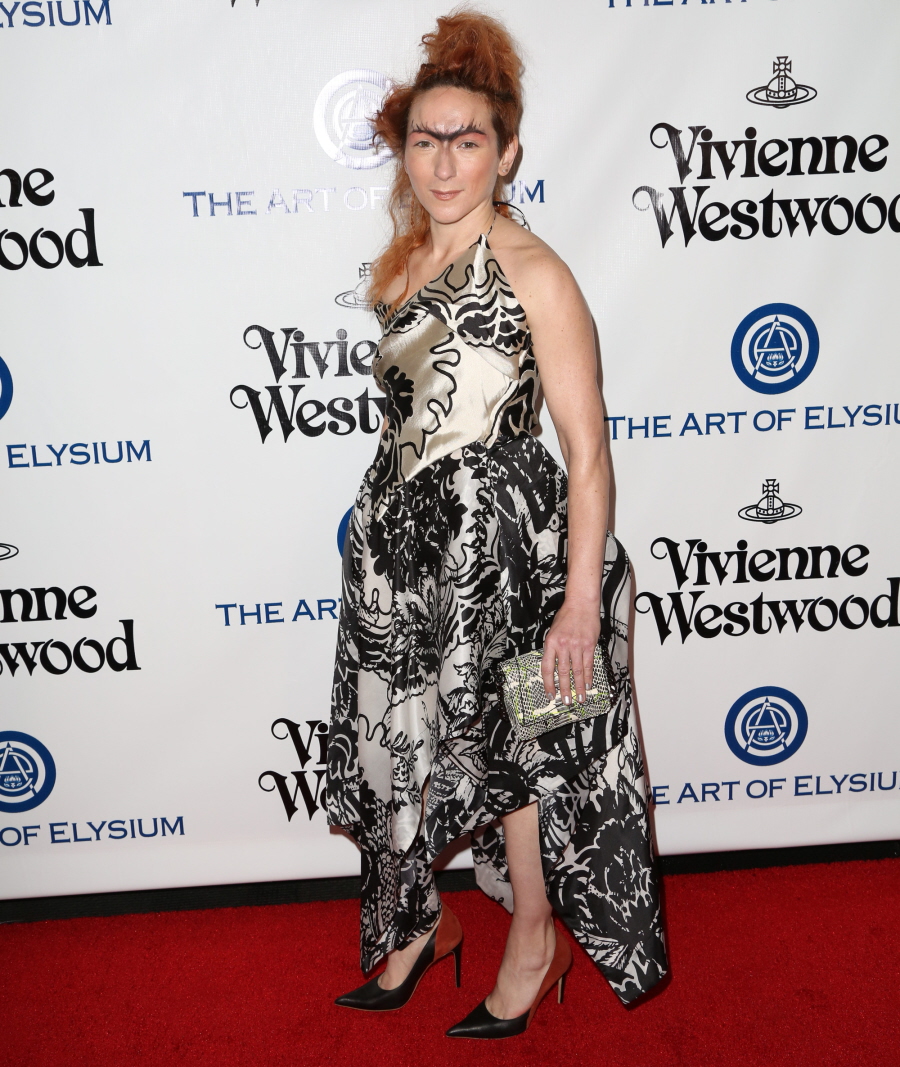 Photos courtesy of WENN.