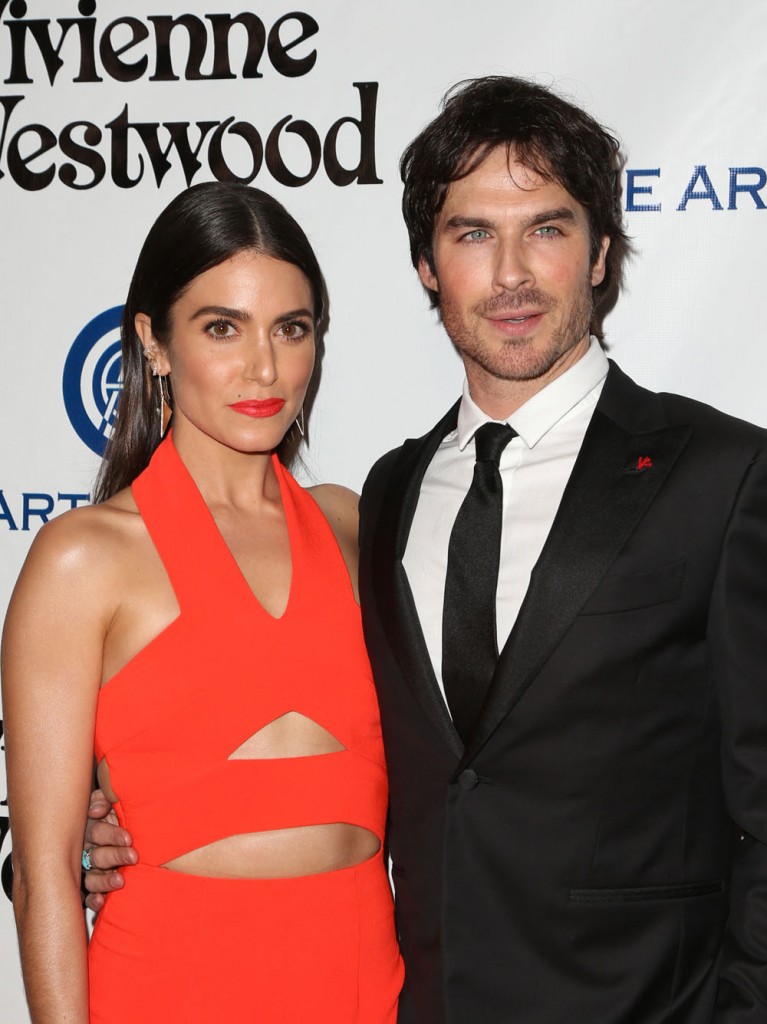 These are photos from the Art of Elysium gala last night in LA, which honored fashion designer Vivienne Westwood and Andreas Kronthaler, her husband of 23 years and her former fashion student. (Google image search the guy, you won't be disappointed.). The charity enables artists, actors and designers to hold artistic workshops for hospitalized children. Their annual pre Globes event usually gets a good turnout.
First off Nikki Reed didn't seem to bother much with her Solace London dress, which is incredibly flattering but looks like a summer dress from when cutouts were all the rage. It's like she pulled this from the back of her closet and said "why not?" I like that she matched her lipstick to the red orange color of the dress, this is the perfect styling for this look, just not the right season.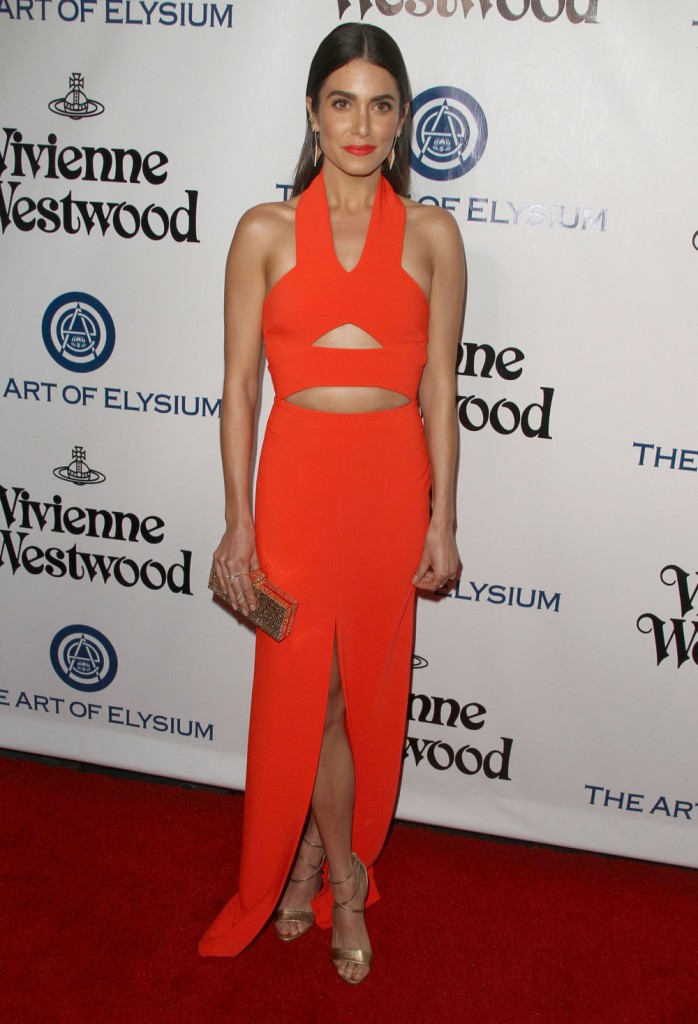 I love to see Nikki out with her new husband, Ian Somerhalder. They always look like they're attached at the hip, like if one of them went to the bathroom the other one would either follow them in or hover outside the door waiting.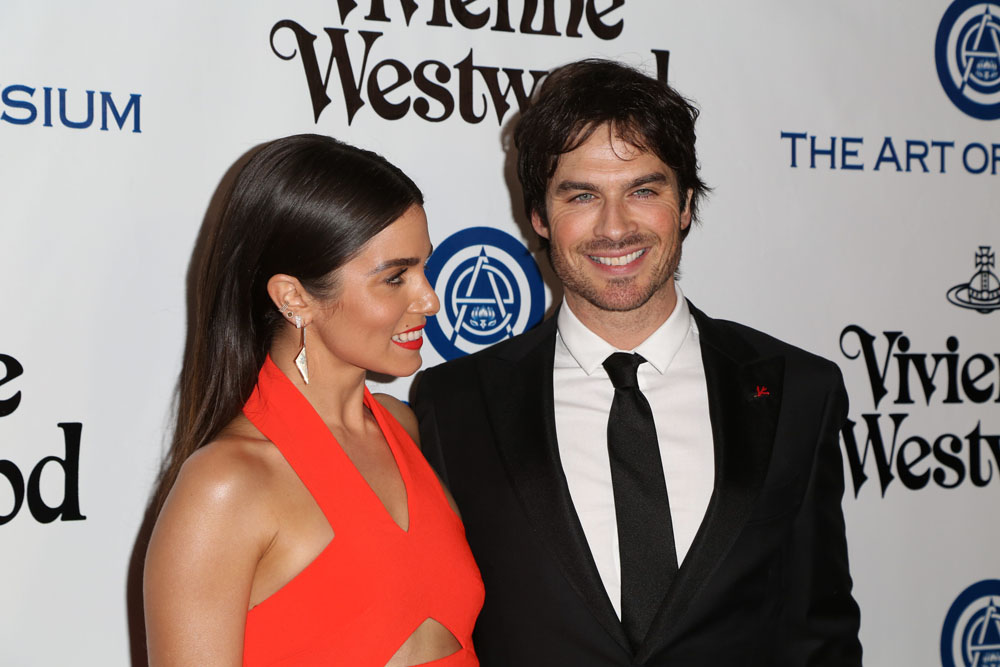 Kat Graham is wearing an Indonesian designer called Mety Choa, and there's something definitely Westwood-like in the elaborate draping of this canary-colored dress. That's surely why Kat (and/or her stylist) chose this gown. It looks a little over the top, but that's in keeping with Westwood's style.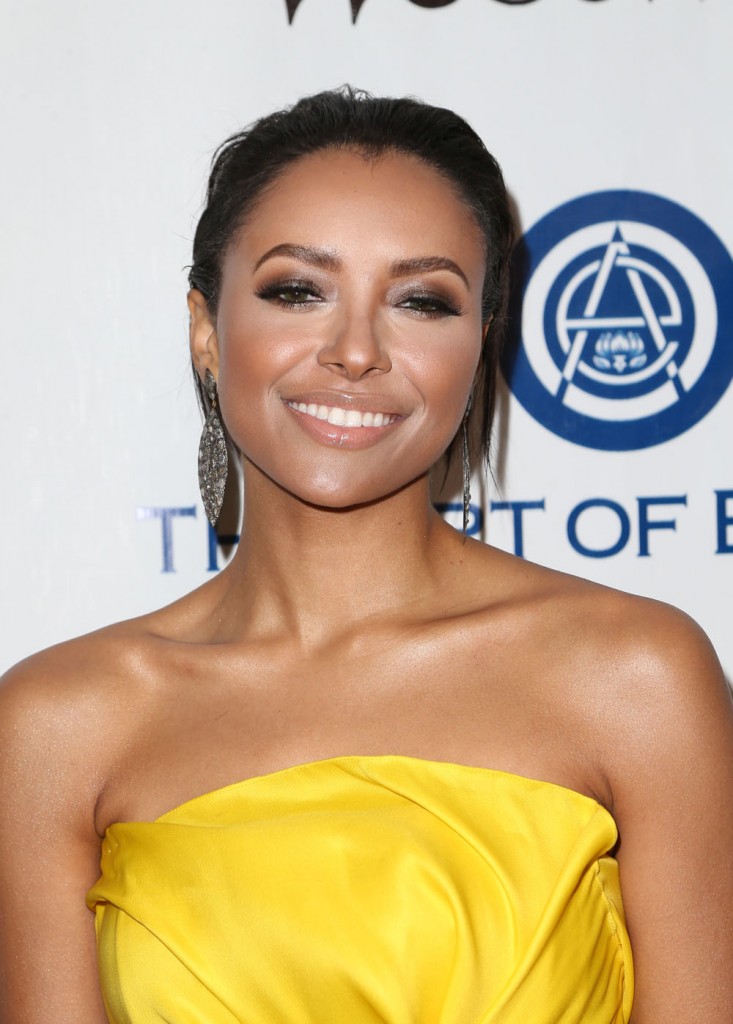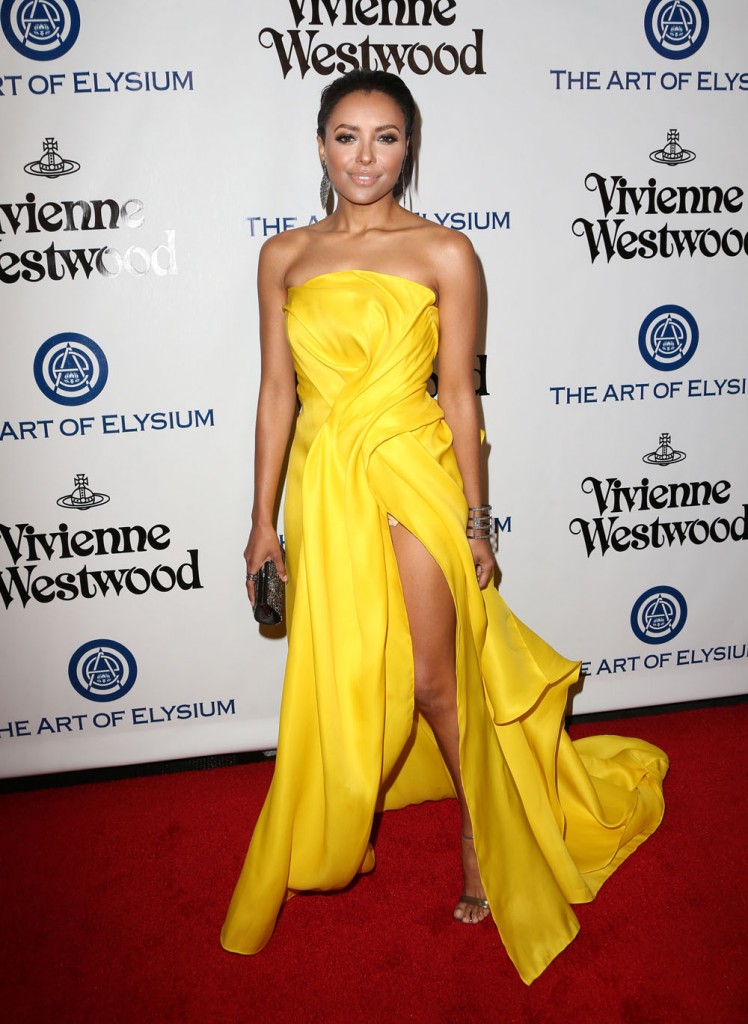 Bella Thorne wanted to make an impression in this eggplant and black lace and leather Marchesa, but it looks like cheap lingerie. Her styling is atrocious with those dark lips. She looks like she's starring in a 90s horror flick.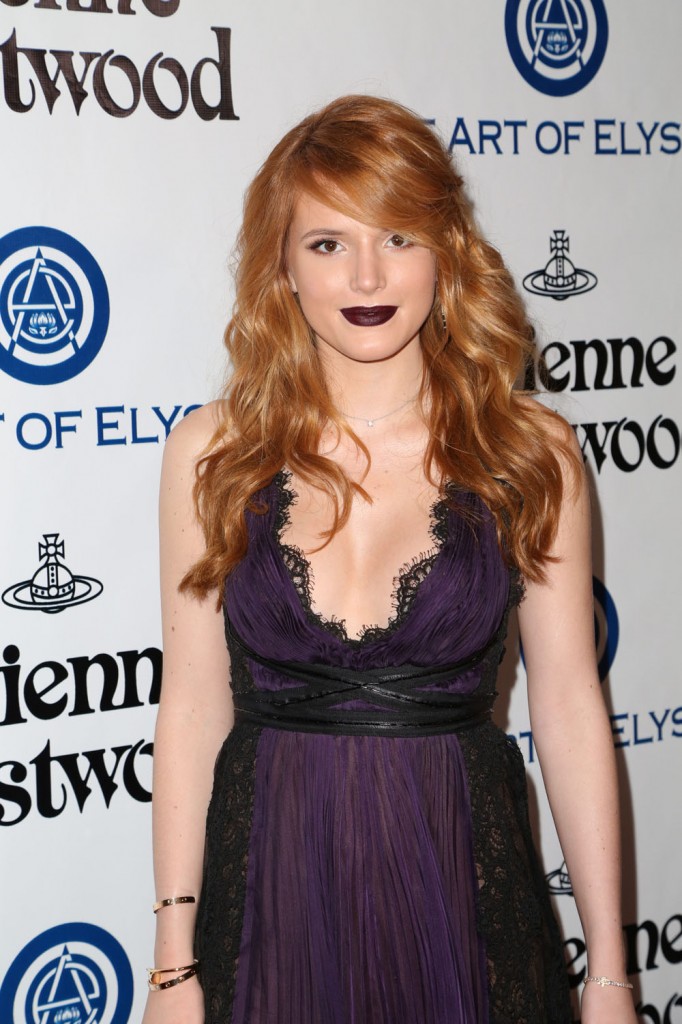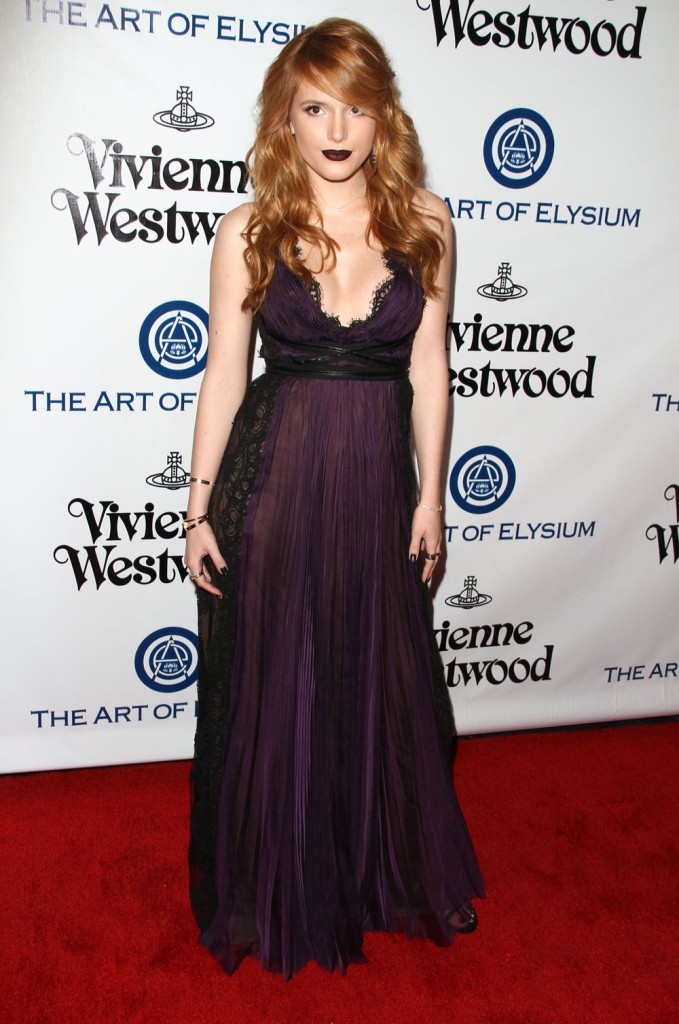 I don't have a designer ID on Zendaya's white suit with a flutter top, jacket and cigarette pants but the entire effect is very rock and roll and in homage to Westwood. It looks like Westwood to me, particularly along the top of the bodice. I love her blunt cut messy hair with the bangs. Zendaya always brings it on the red carpet.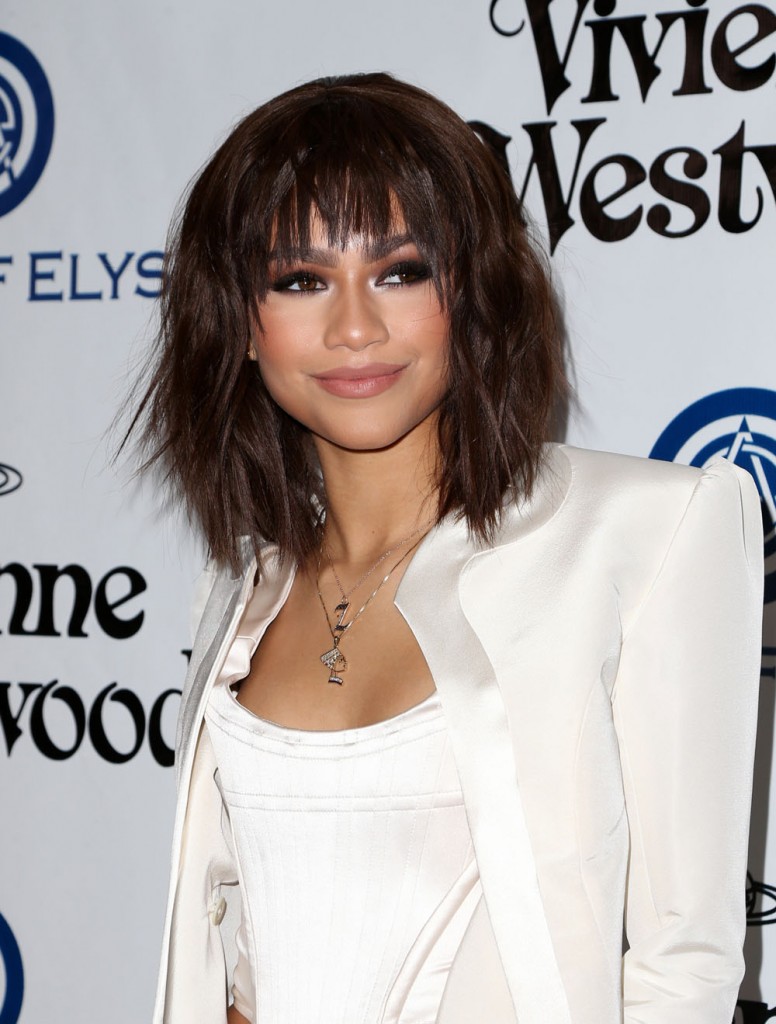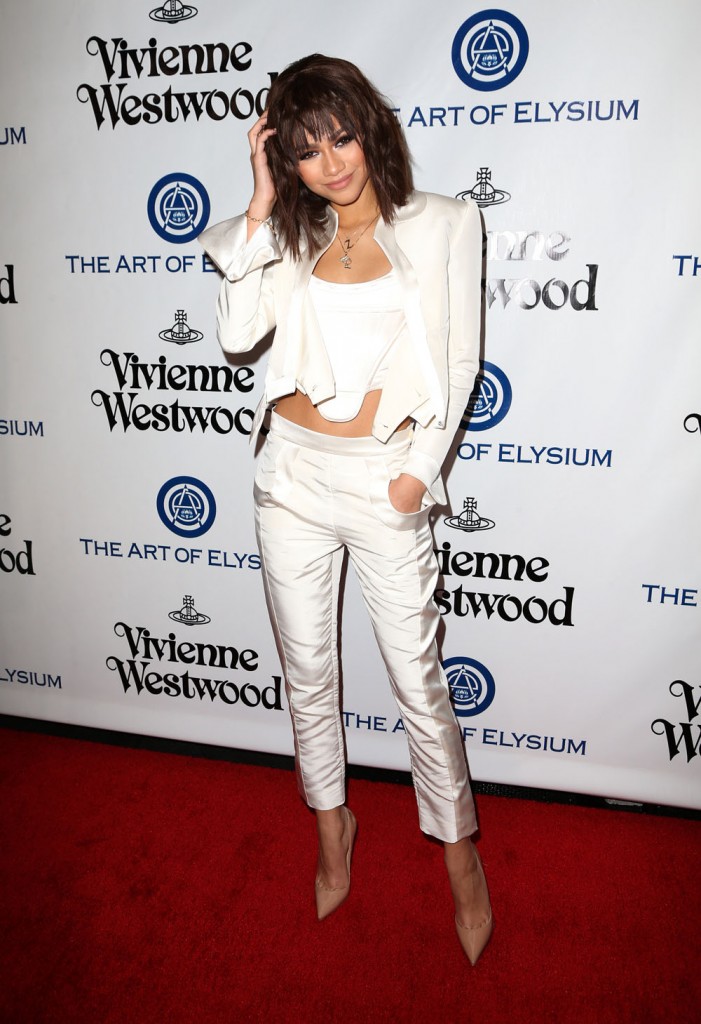 Jaime King looks try-hard in this navy dress with slight cutouts along the waist and high leg slit. It's not the gown, which is perfectly acceptable for this type of event, it's the way she's posing, particularly with her husband, Kyle Newman. This looks like a prom picture. Nikki Reed and Ian Somerhalder look positively staid compared to these two.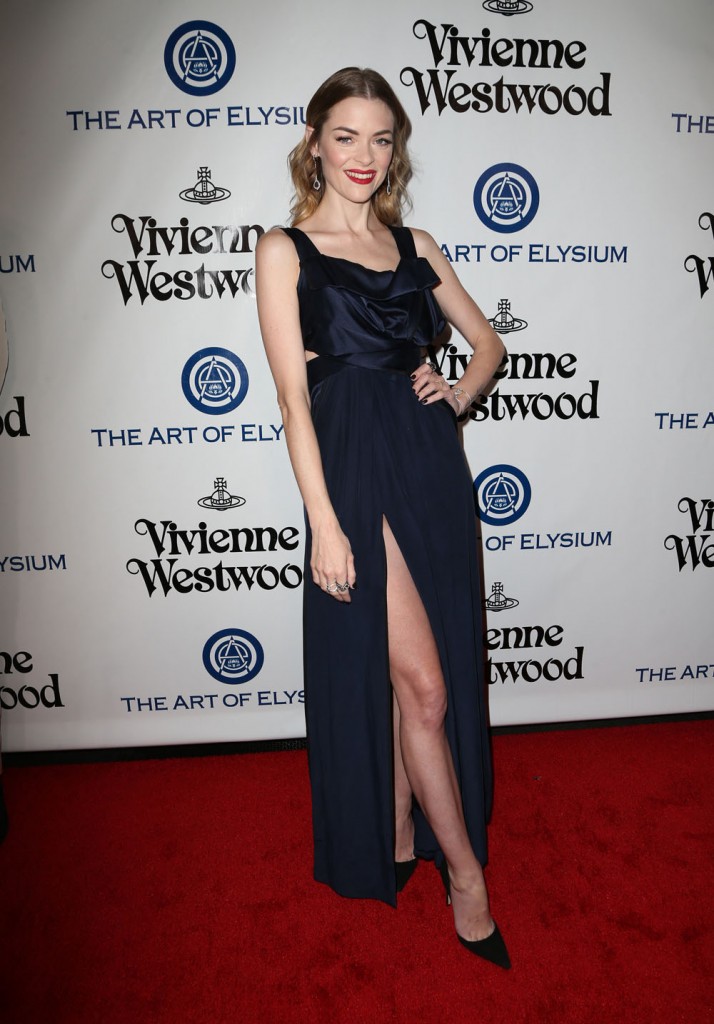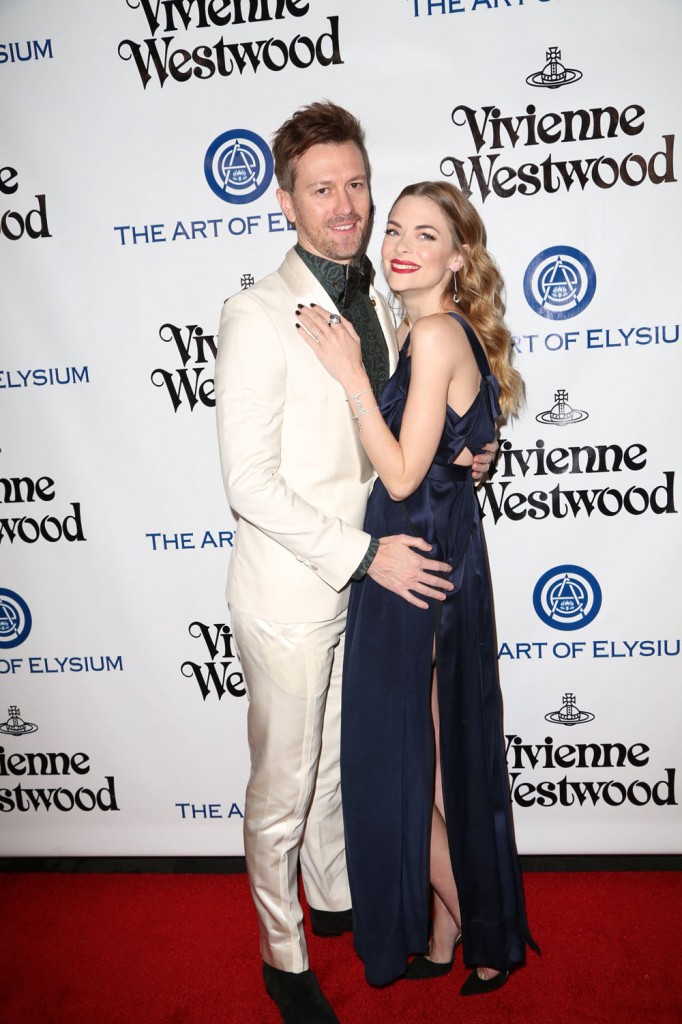 Here's Juliette Lewis in Vivienne Westwood. Yes she looks like Olivia de Havilland descending a grand staircase but she owns this look. Lewis is crazy and she is wearing this enormous tulle and sequin dress with all the drama and madness it requires. I'm trying to think of another celebrity who could pull this off and the only one who comes to mind is Cate Blanchett, although this isn't her style.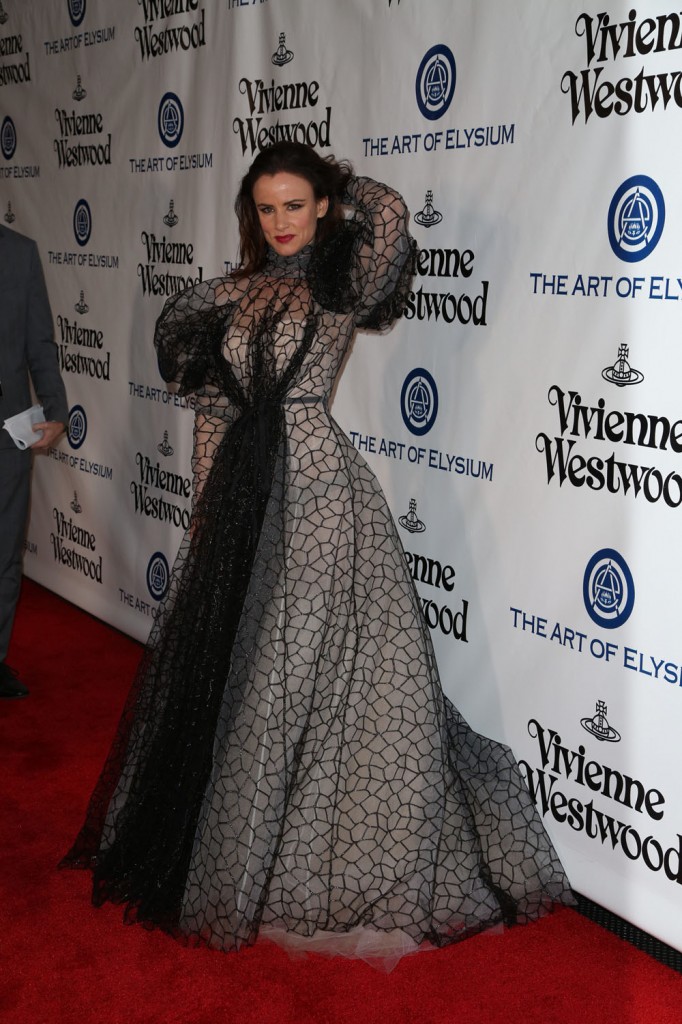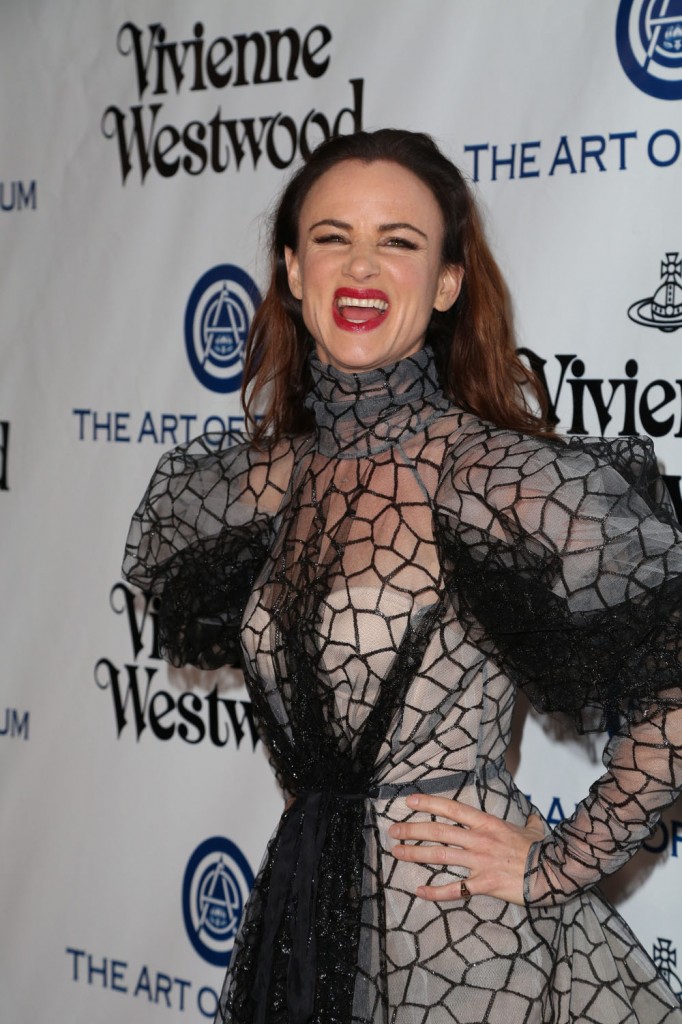 photo credit: WENN.com and FameFlynet