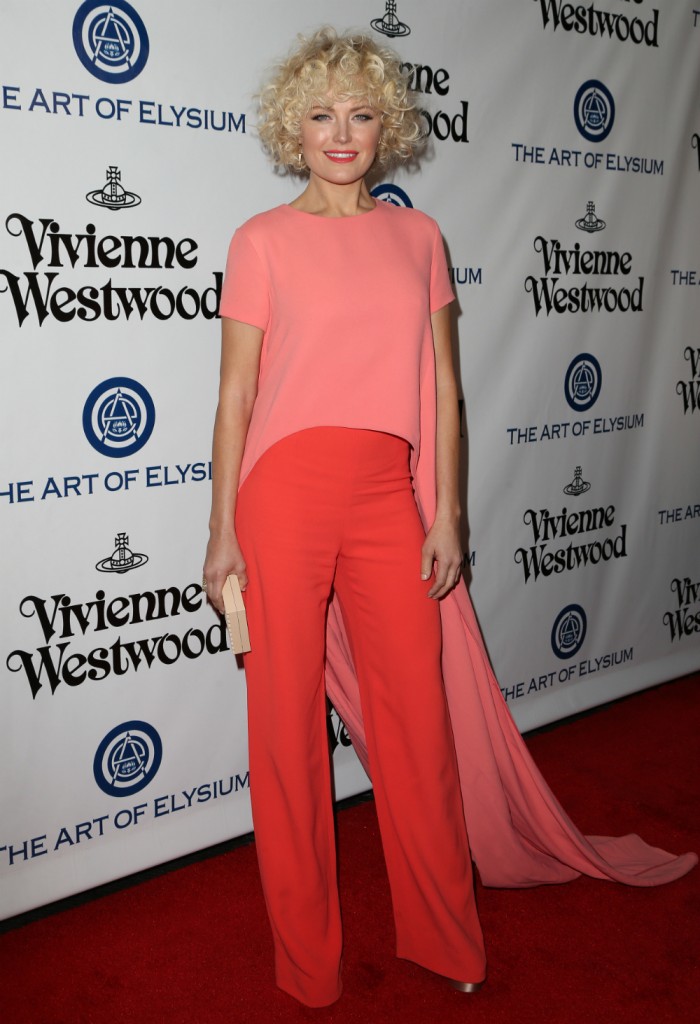 Here is Malin Akerman, also at the Art of Elysium gala honoring Vivenne Westwood last night. Malin is wearing a Monique Lhuillier pantsuit. I love it. I love the simplicity of all the pieces, reserving the drama for the relaxed side train. The soft salmon color looks lovely on her and although I don't always like matchy-matchy make-up, I think picking up the pant color on her lips really ties this together. Her hair is darling.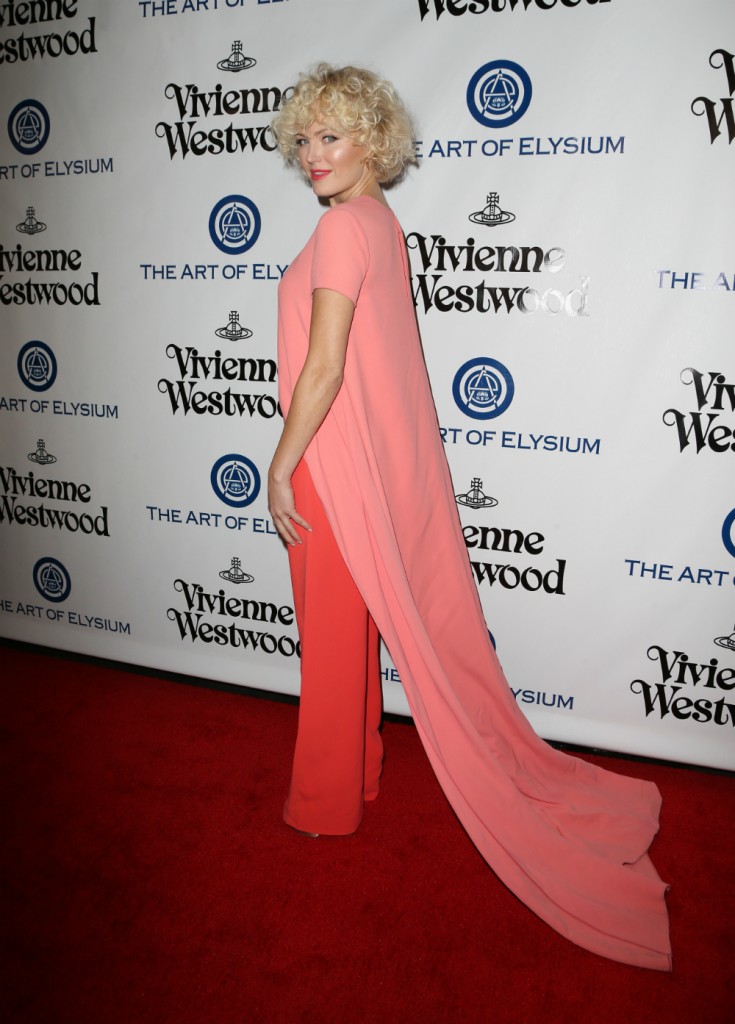 Amy Smart and her husband Carter Oosterhouse were there. Amy's dress is cute, the pattern and the sparkle work together. The scalloping of the neckline and hem give it enough detail but doesnt overpower. I am a sucker for a well done gold/silver dress. The side bun is just messy enough to not compete with the dress. It's bizarre for me to see Carter in a suit on a red carpet, I still see him in rolled up sleeves and jeans whenever I think of him. He looks fantastic in this grey three piece, though. I am not crazy about the beard but I love the milk in it.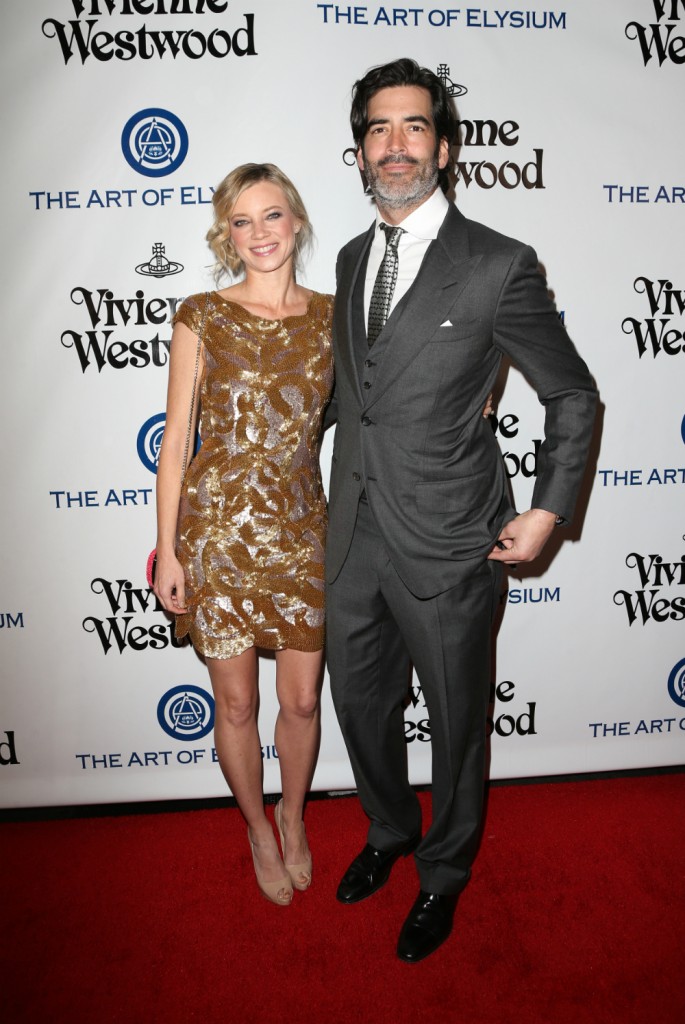 Here is Kelly Rowland in a patterned deep V sweetheart neckline. The plunge is nice on her but lost a little in the busy pattern. The colors of the embroidered lace pattern are beautiful on her but there is a lot going on between the bodice and the skirt. I love the jewelry picking up the gunmetal grey in her dress and her makeup and hair are great.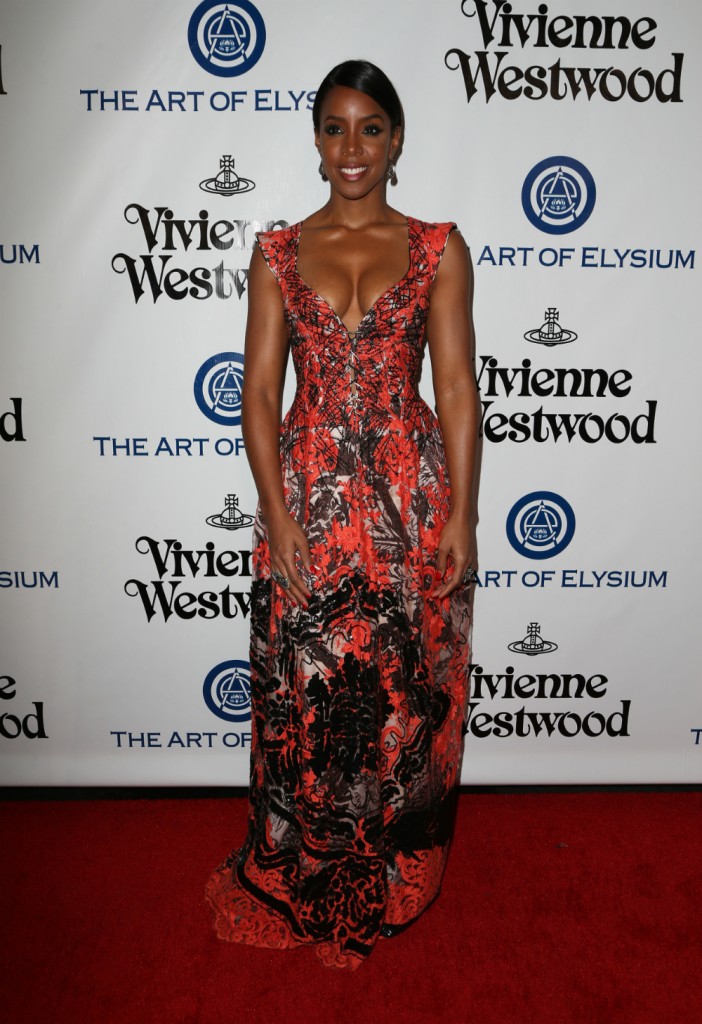 Amber Valetta wore a head-to-toe sheer dress with basic black undergarments showcased. I am just tired of sheer dresses. However, other than that, the dress shape is complimentary. I like the subtle shimmer and striped patterning of the fabric; it would have made a great overlay. Not sure about the sleek back hair and subtle make-up, her head gets lost on top of the Look At Me dress.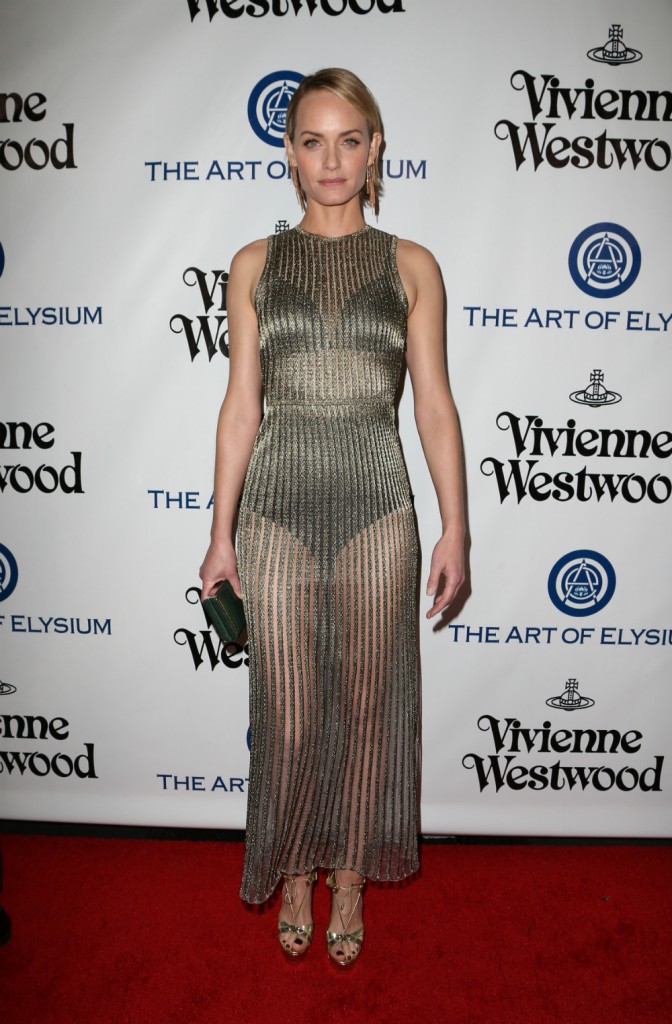 Christina Milian wore Vivienne in a off-the-shoulder cocktail dress with a bustle. What is going on with that bust? I want to love the dress but I can't get past that drooped-boob effect. I adore dramatic back detail and this one is really working.The purple shoes are great from the front but I am not so sure about the heel detail, it reminds me too much of barnacles.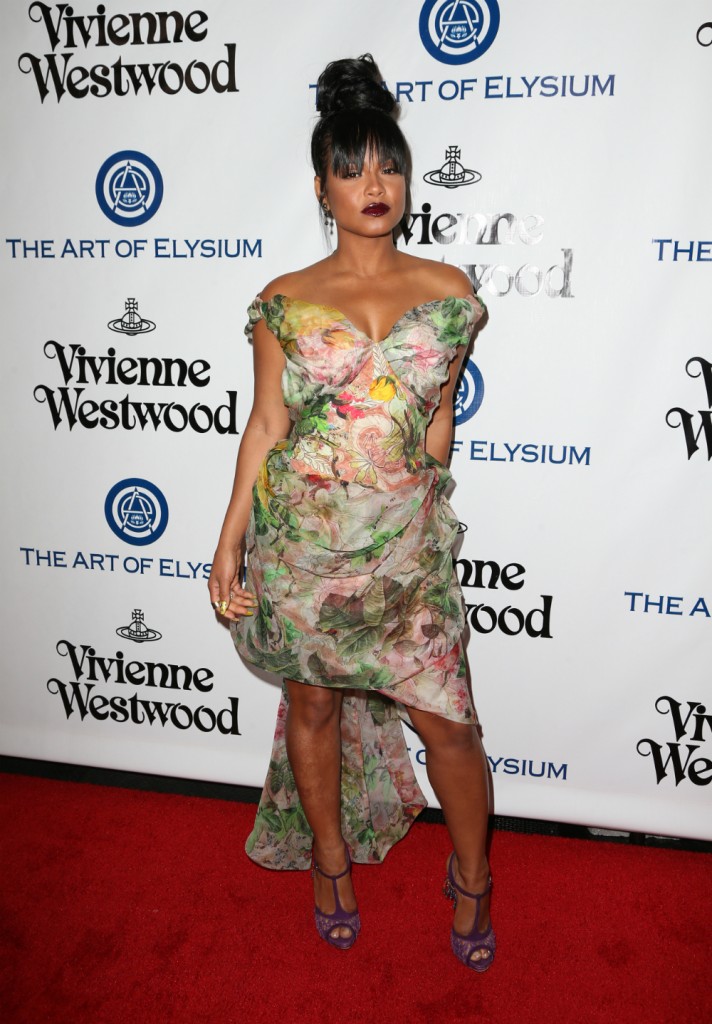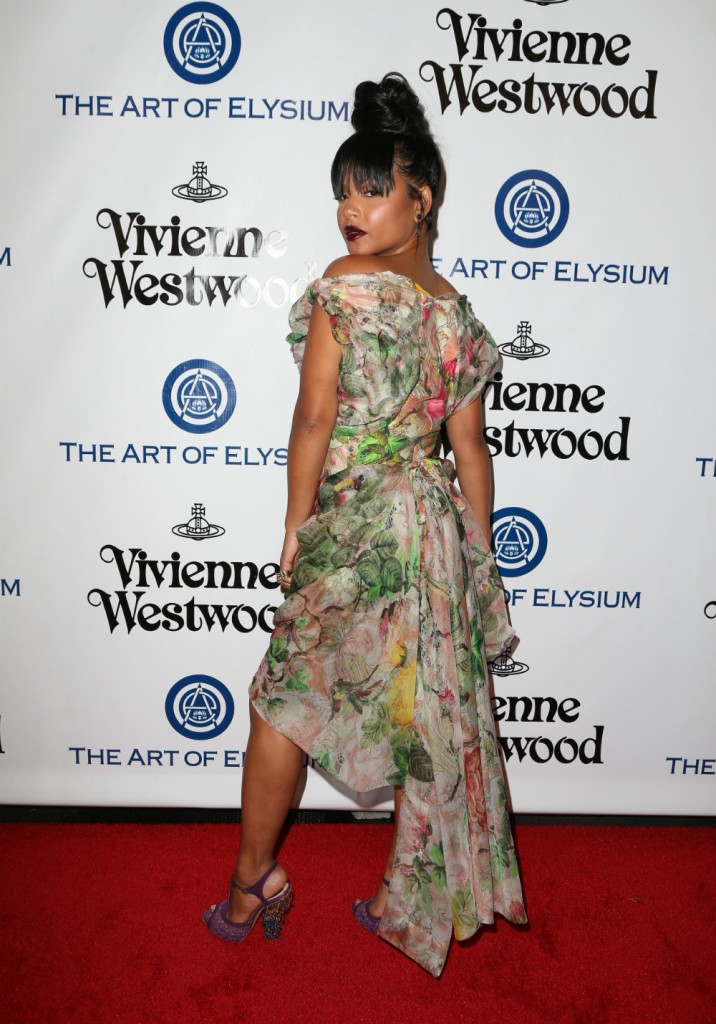 Photo credit: WENN