When Hollywood legend Denzel Washington received the Cecil B. De Mille Award for his impressive career at the Golden Globes on Sunday night, you would think all eyes would be on him, but his son managed to nearly upstage him and has taken social media by storm. John David Washington, currently portraying NFL player Ricky Jerret on the HBO series Ballers, should probably get a commission from the network, as I am sure they got a boatload of new subscribers after they laid eyes on him.
Denzel has always been (and is still) easy on the eyes and he seems like a genuinely nice guy – watch his speech from the awards, he's even charming when he's completely befuddled. That being said, it's no surprise (to me, at least) that John David is a chip off of the old, handsome block.
The Morehouse grad, now 31, made his acting debut at the age of 9 in Dad's flick Malcolm X and he played for the St. Louis Rams from 2006 to 2007, so he's bringing some real-life experience to his role on Ballers. Upon seeing the genetically blessed actor sharing the stage with his handsome Dad, Twitter (understandably) went crazy. Here's just a few of the tweets about John David:
Somebody zoom in on John David Washington. Just coz, you know. Friendly reminder… #GoldenGlobes pic.twitter.com/ZZppQ5kqtE

— Essence Magazine (@essencemag) January 11, 2016
Pray for John David Washington, Denzel Washington's son. Ain't nothin wrong with him. He's just a blessing to us all pic.twitter.com/bcqMiuauKx

— Ashley Spencer (@theTrackQueen) January 11, 2016
Yoooooooooooooooooooooooooo lemme get Denzel's son's number. #GoldenGlobes

— mizumono (@bksquared) January 11, 2016
I had the pleasure of seeing Denzel on stage in Raisin in the Sun on Broadway a few years ago and he radiates charm and sex appeal. If John David has just a fraction of that, which he seems to have, he is set for life.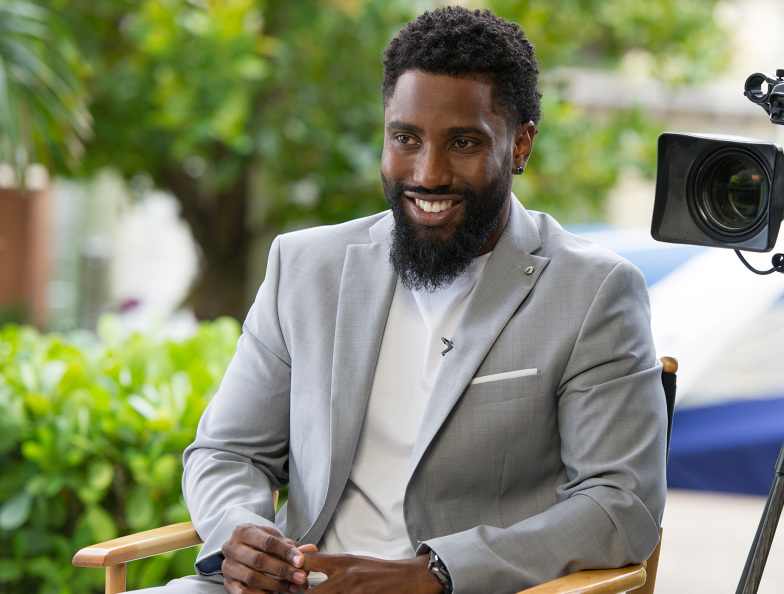 photo credit: Getty Images and HBO