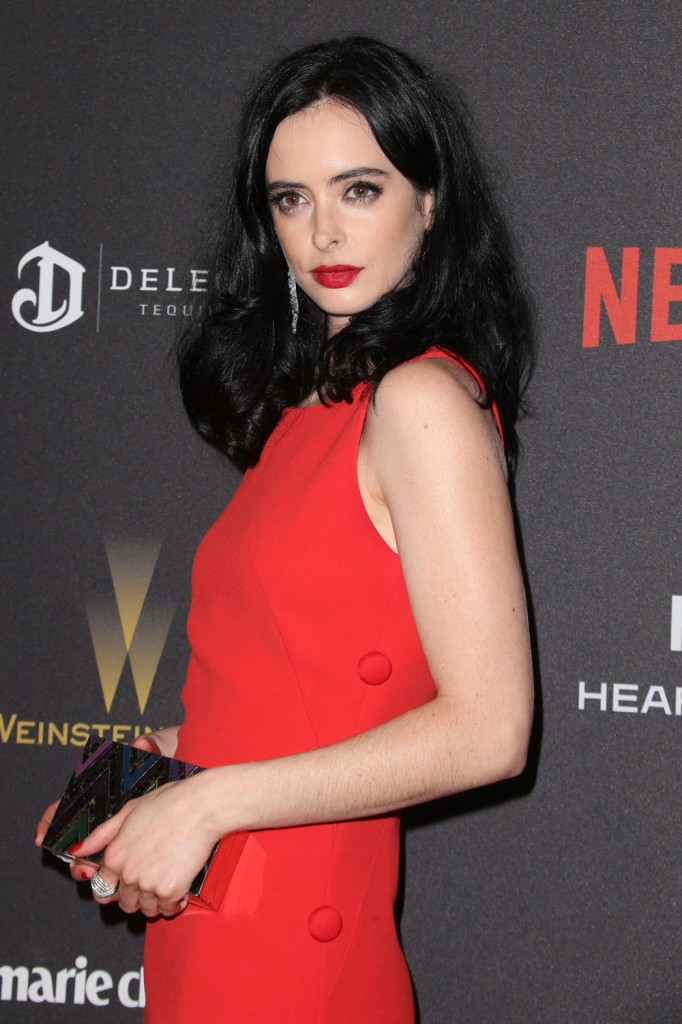 We're covering some of the people at the various post Globes parties today. I wanted to include Krysten Ritter at the top here because she's really growing on me. Krysten is wearing a crimson Osman gown with a very high leg slit accentuated by bizarre buttons. Buttons notwithstanding, this is a perfect party dress and she paired it with matching lips. Work!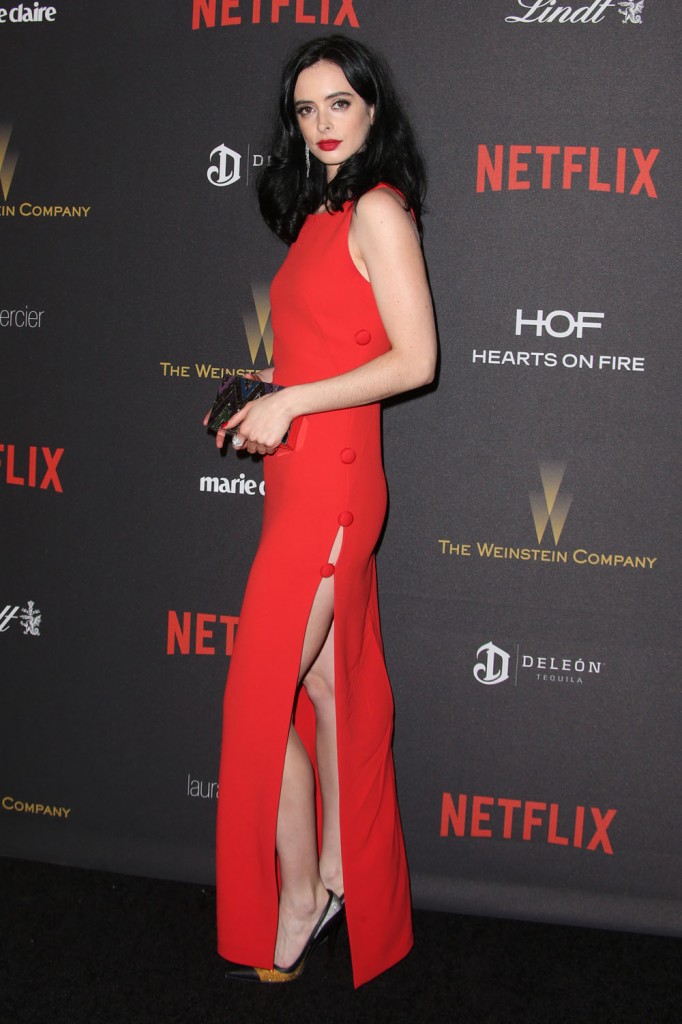 Jaime King is only a smidgeon less try hard than she was at the Art of Elysium gala over the weekend. At least she does try. She's in Monse and this gown would be cool with either just the sleeves and a short skirt or that long sheer skirt and no sleeves. It's like the top and bottom are competing. She needs to tone down the makeup.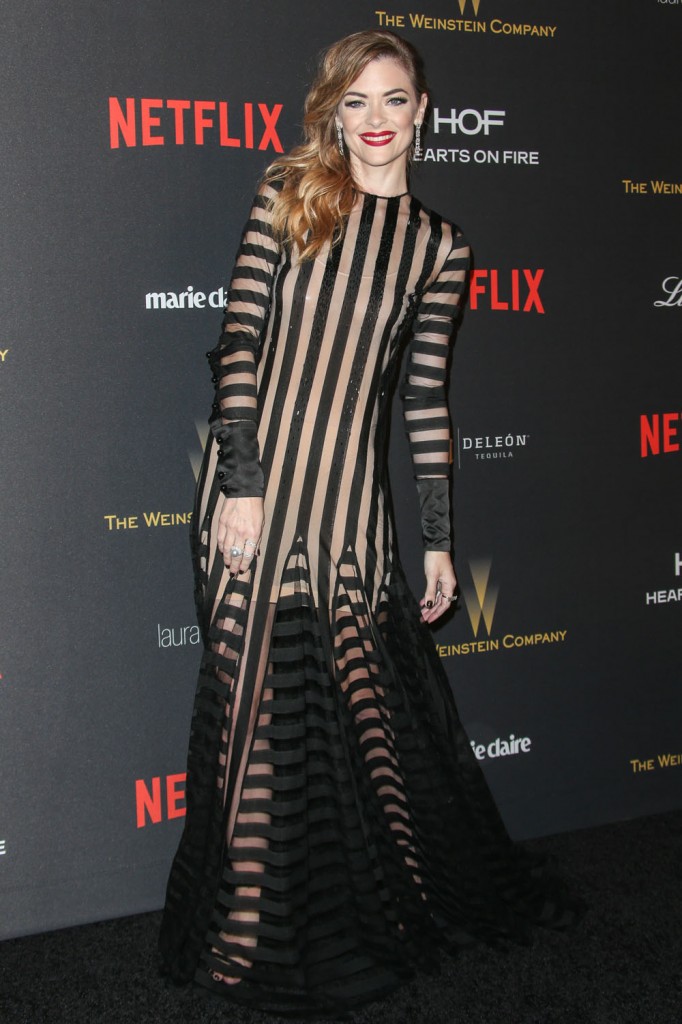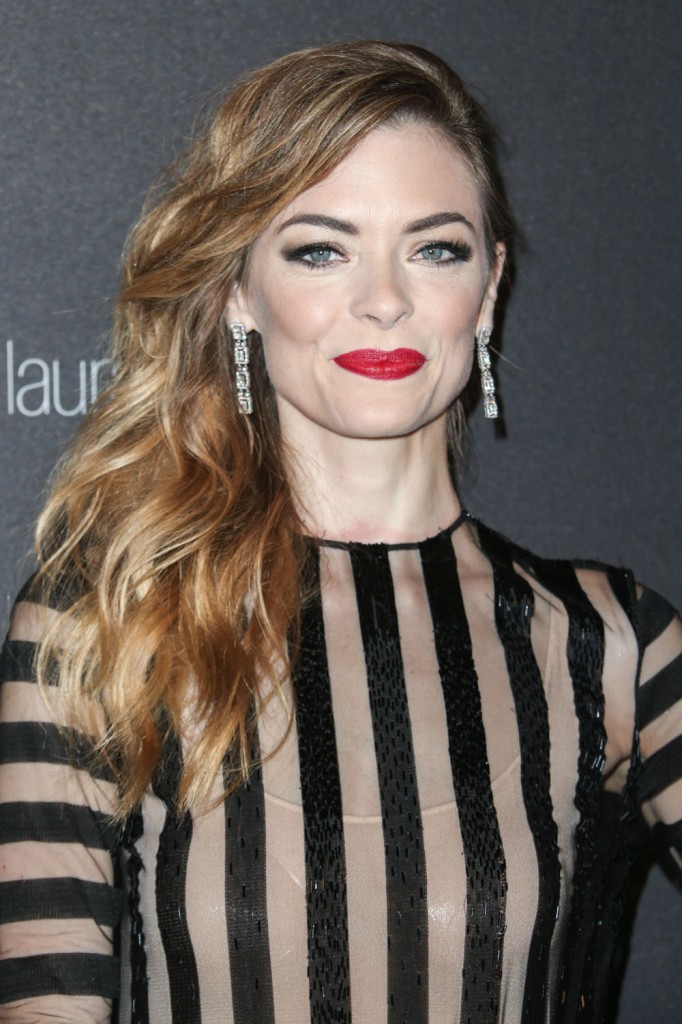 Gillian Anderson was in Burberry, which is kind of sad because this gown is doing her no favors. It's got tulle tiers at the bottom, a too-deep v-neck that makes her girls look very fake, and a thick black lace belt. Plus the color is awful. Anderson spoke to InStyle about her character, Dana Scully's style on the X-Files reboot. She talked about Dana's kind of "demure," "classic" wardrobe. I remember her suit outfits well. X-Files returns on January 24!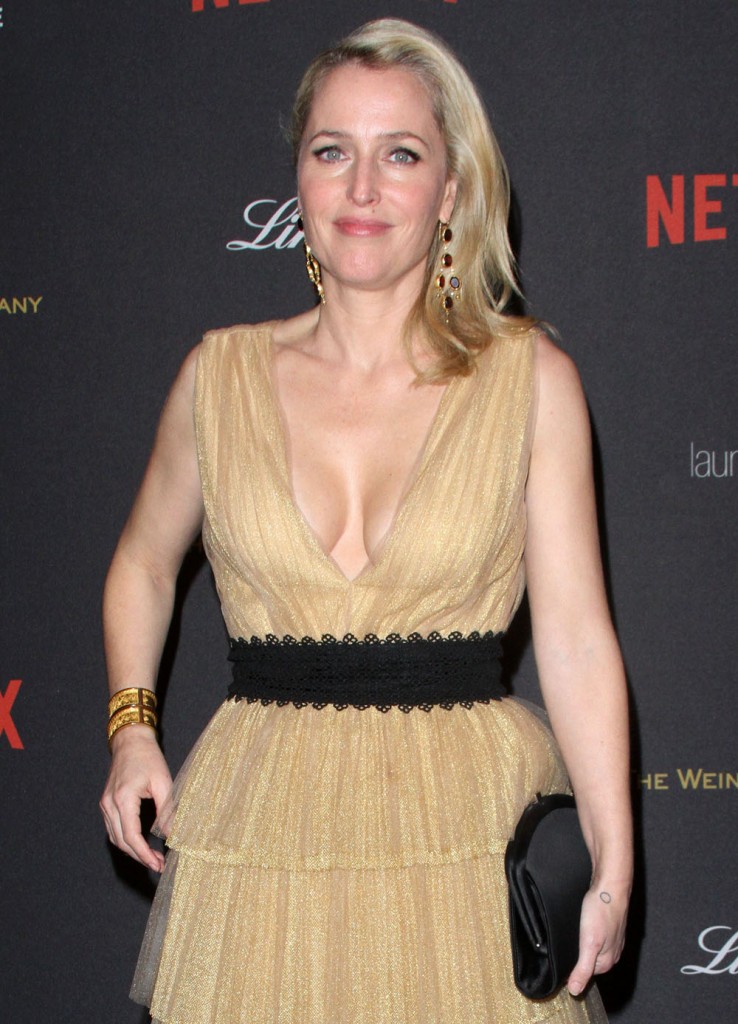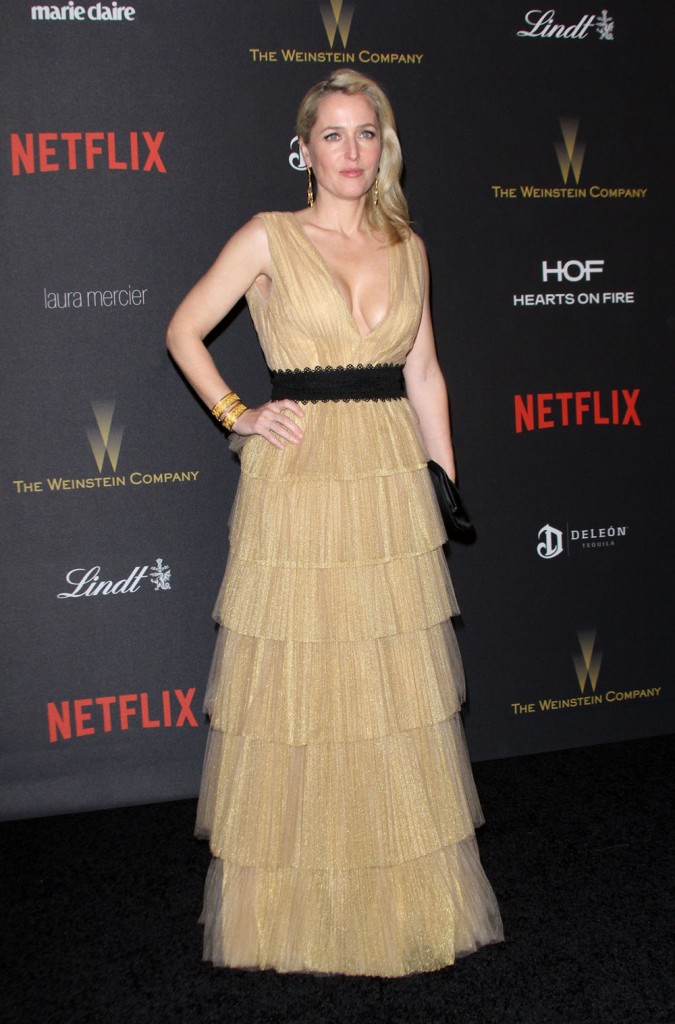 Kat Graham wore this Yanina Couture gown which has the same plunging neckline problem as Gillian Anderson. She's been wearing some great dresses lately and this is not bad, it's just not up to her usual level of fashion.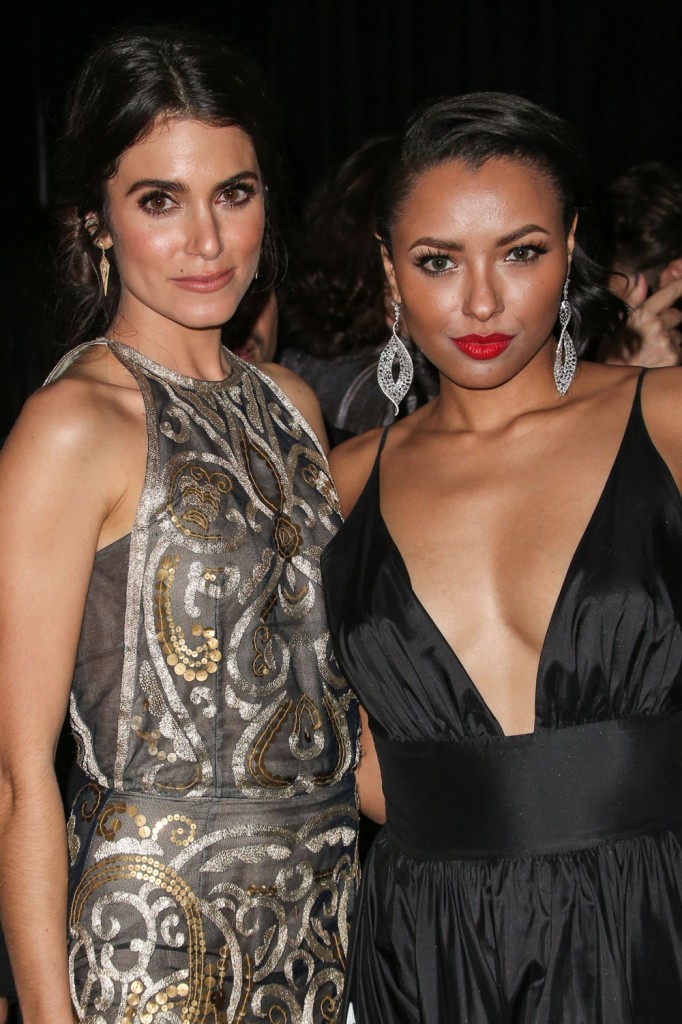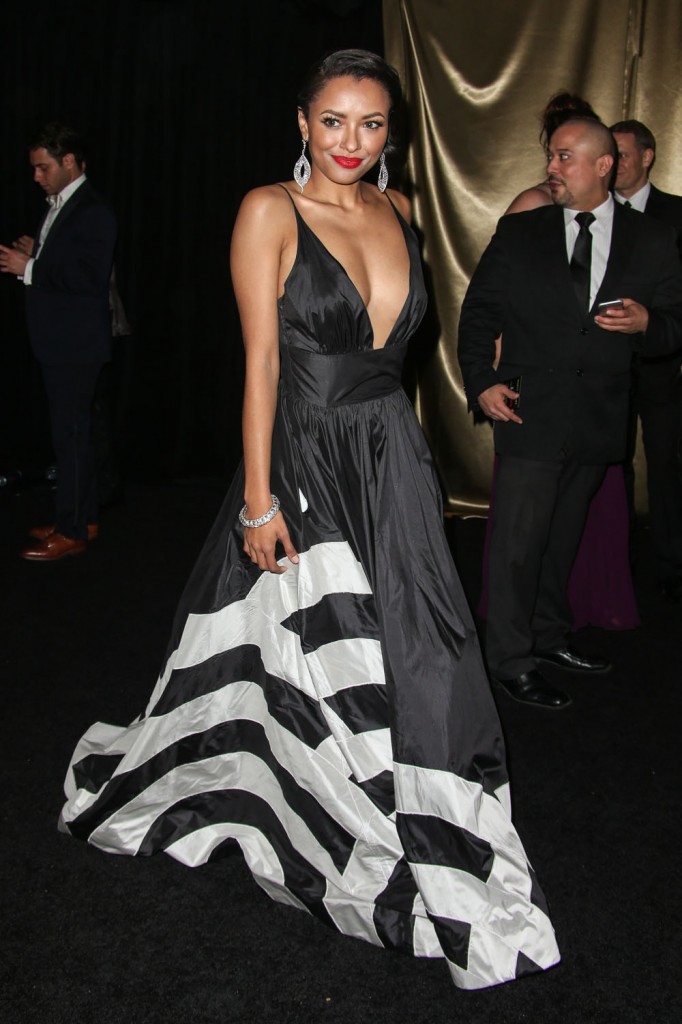 Nikki Reed is in Naeem Khan. You can see a better version of the dress here. It's a great awards ceremony gown and I love the detail but it looks a little formal for the parties.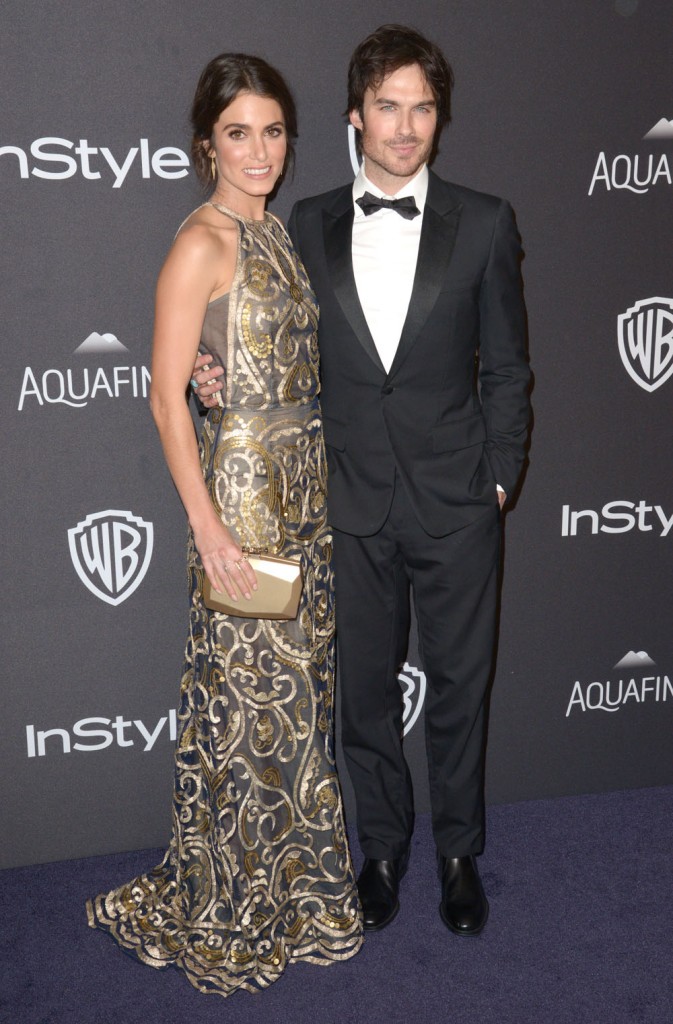 Finally Selena Gomez was in this boho white off the shoulder J. Mendel gown. Her hair and makeup are so pretty and there's something sweet and innocent about this look, which is probably what she was going for.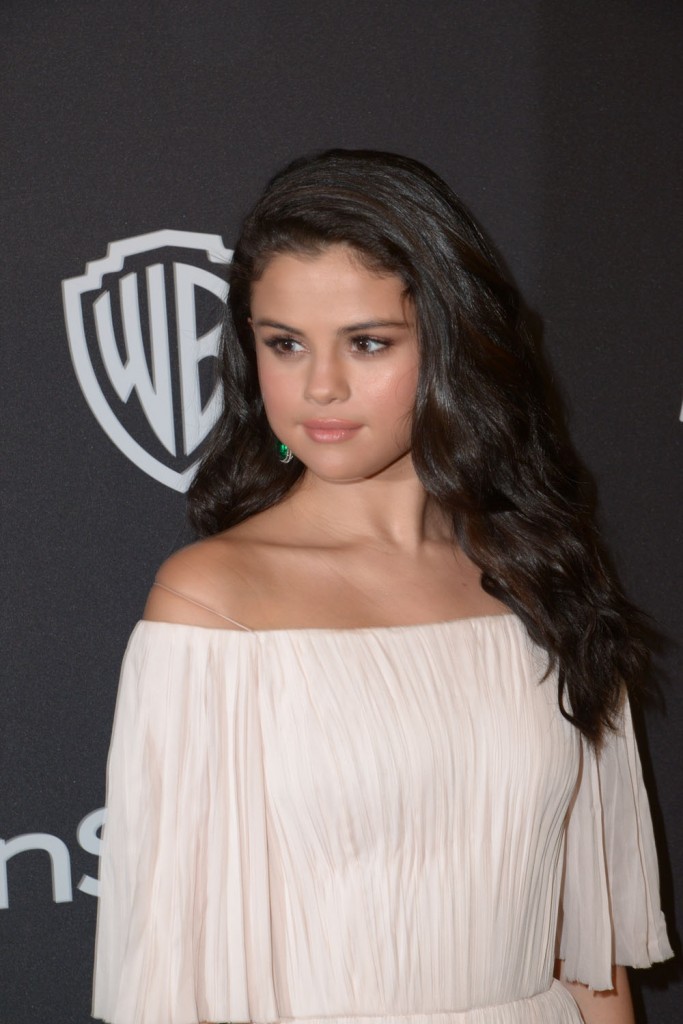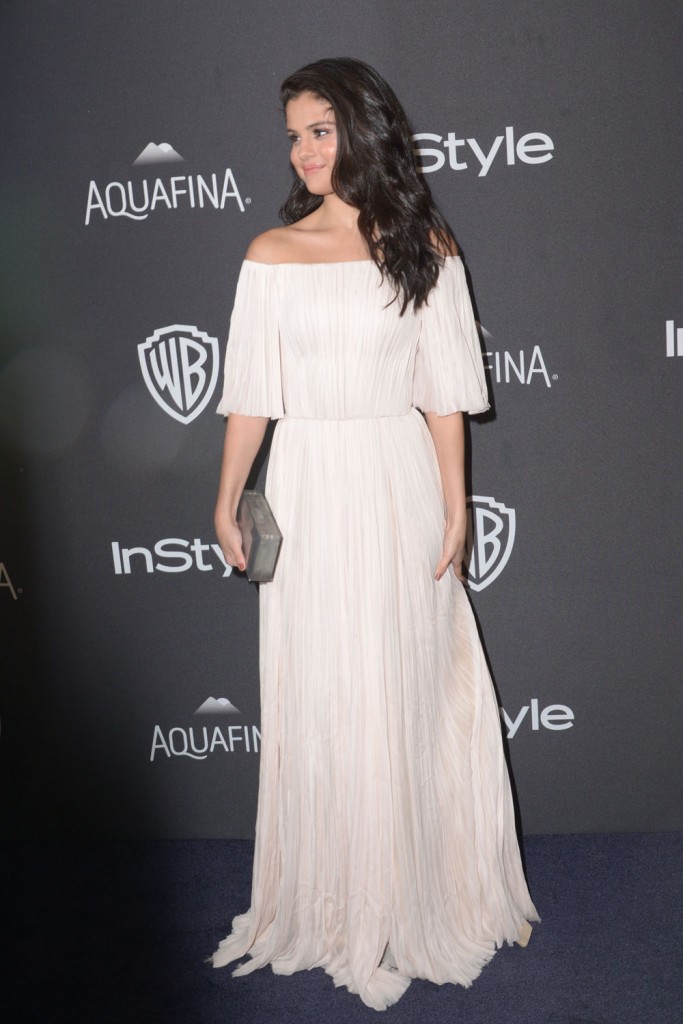 photo credit: WENN.com