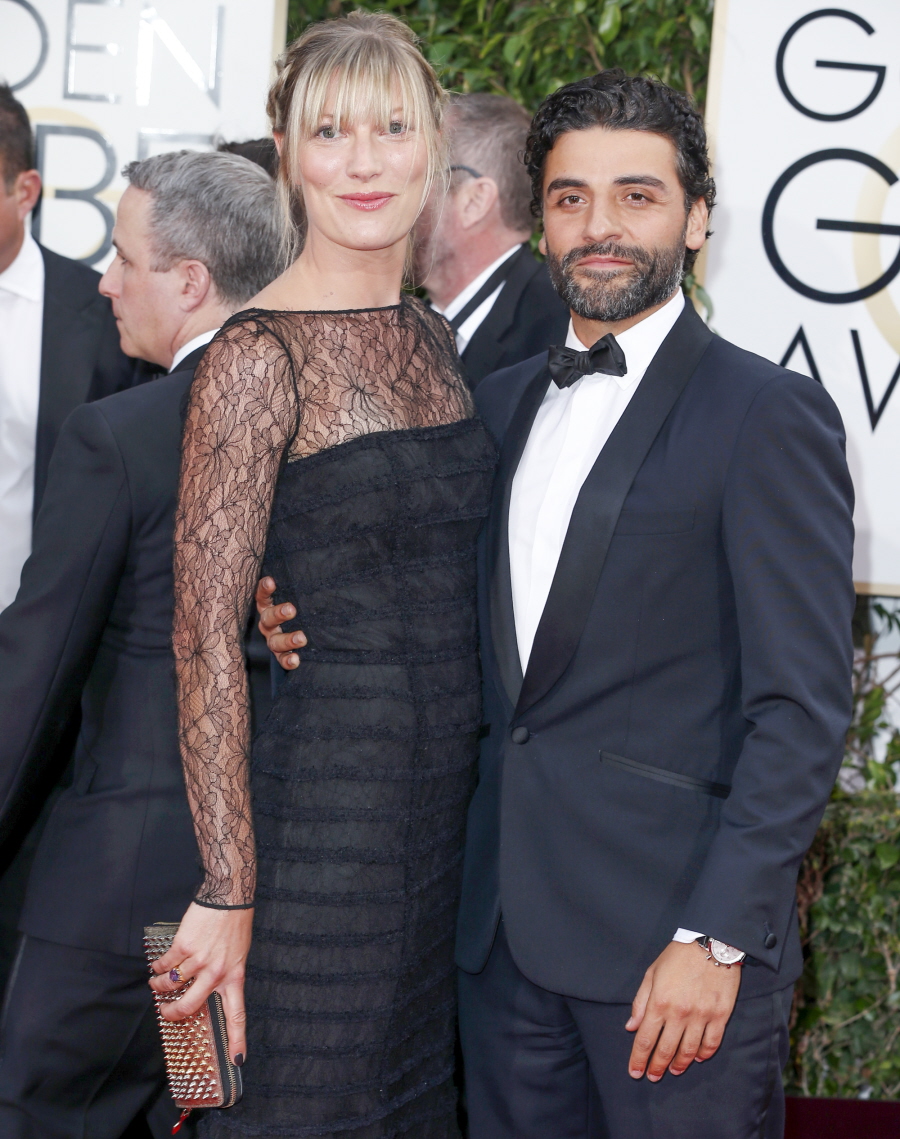 Here's an interesting observation: Oscar Isaac is less shady about his love life than we've previously been led to believe. He's certainly less shady than Michael Fassbender, in any case. After some notable drama over discussing his girlfriend in his GQ cover profile a few months ago, Oscar Isaac walked the Golden Globes red carpet with said girlfriend, Elvira Lind. Elvira is not Maria Miranda, Oscar's previous undercover official girlfriend, although he apparently was with Maria as late as summer 2015?
So, he's with Elvira now. And she's tall, blonde and bangsy. Elvira is a documentary filmmaker. She sat with Oscar at his table at the Globes, and they kissed on-camera when he won – you can see the video here. So, your new boyfriend wants people to know he has an official girlfriend. Sorry, peeps. At least you can still look at his hair and dream.
Also: Jacob Tremblay, the 9-year-old child actor in Room, loves Oscar Isaac/Poe from Star Wars. Jacob told media outlets that he got to meet Oscar at some pre-Globes events, and then the two reconnected at the Globes and afterwards. Elvira posted this amazing photo of Jacob looking at Oscar like he had just met the biggest celebrity in the world. The glow of the lightsaber is amazing too!
Sweetest moment from last night #OscarIsaac and #JakobTremblay. New friends. #celebration pic.twitter.com/Cioc1FxnQO

— Elvira Lind (@Elviruz1) January 11, 2016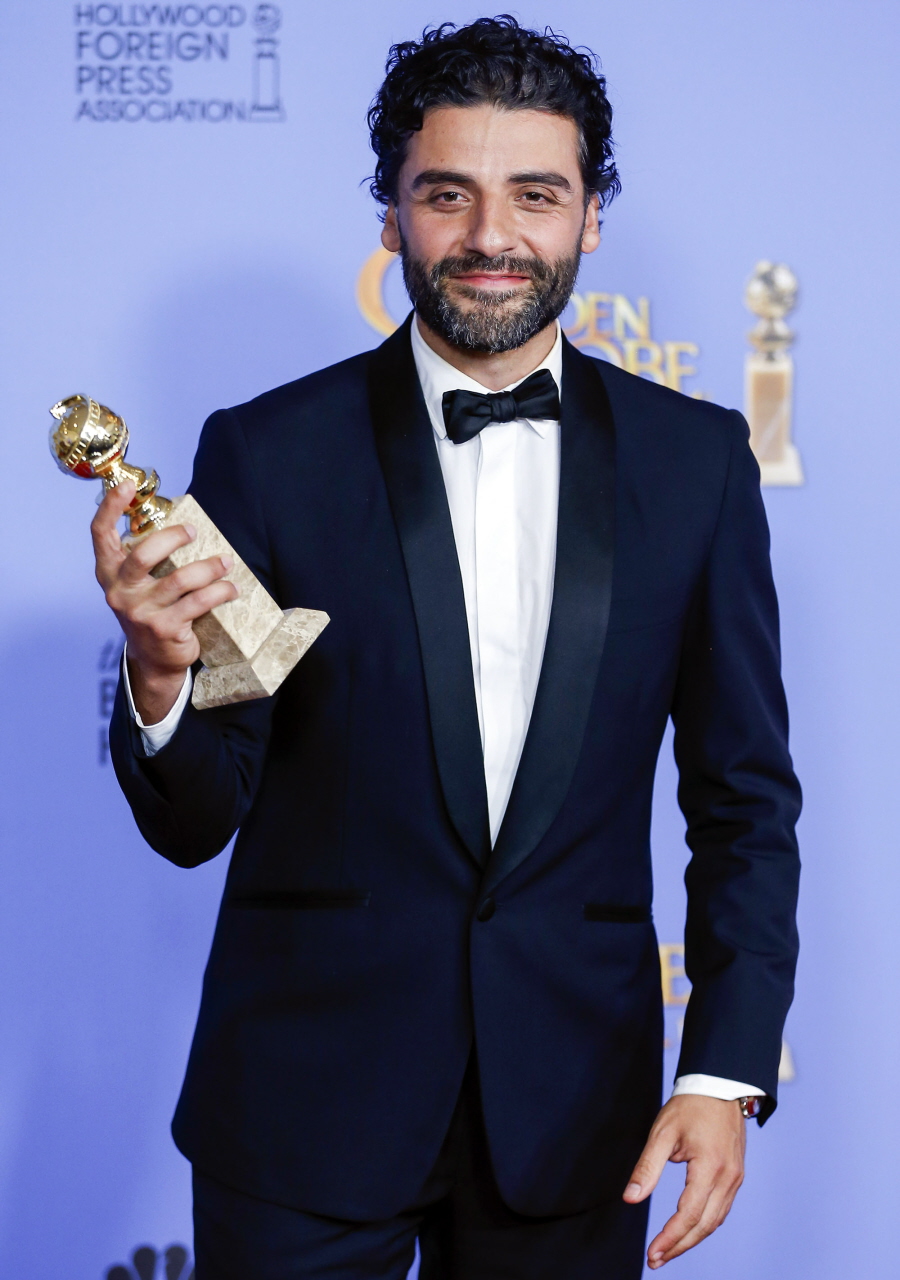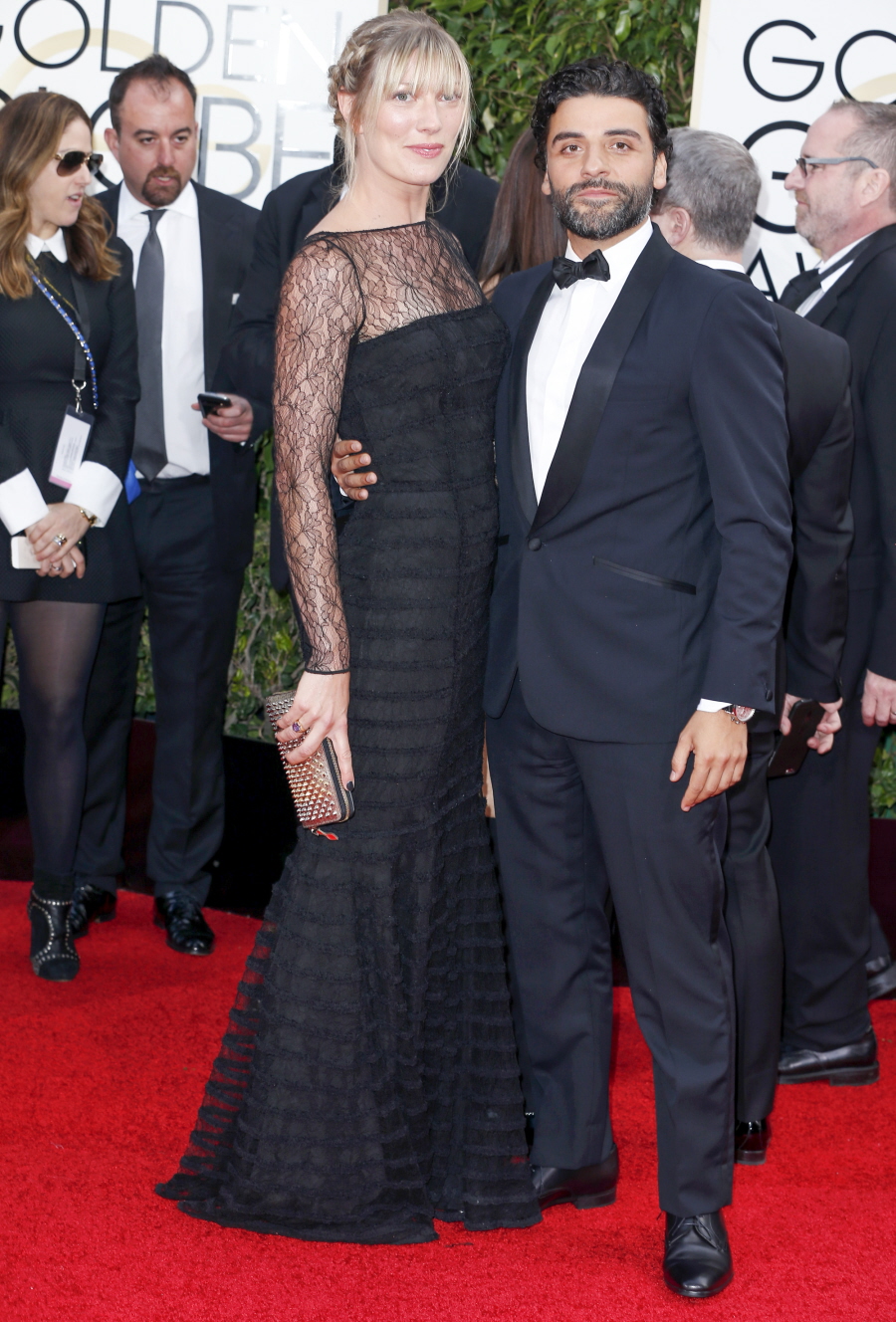 Photos courtesy of WENN, Fame/Flynet.