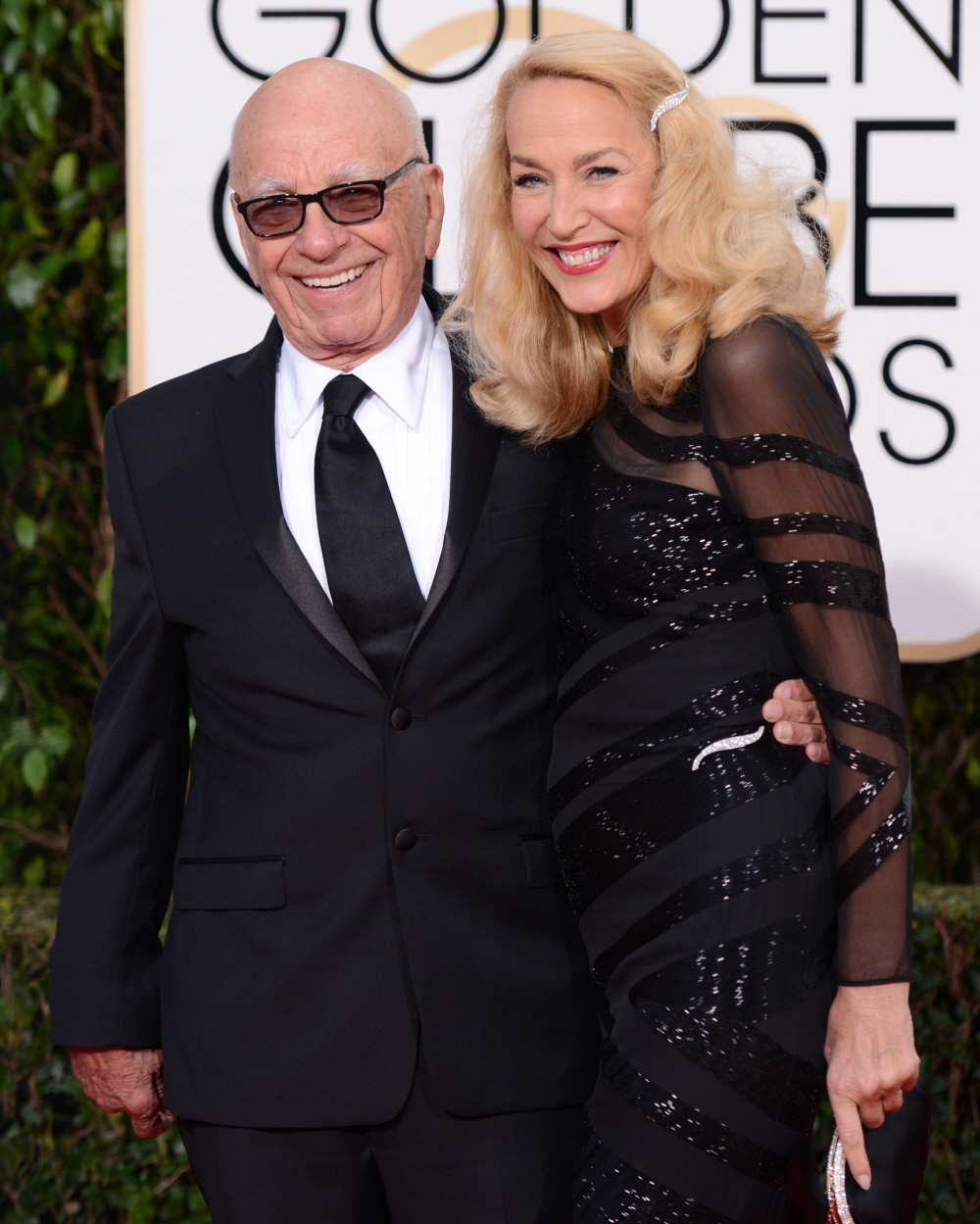 We somehow missed covering these Golden Globes photos yesterday, but I am SO HAPPY that I get to use them today. Rupert Murdoch and Jerry Hall have been dating since the fall – the first rumors we heard about them was back in October, and at that point, the relationship was probably a month old or so. Rupert and Jerry (Jupert!) also had some very public date-nights throughout the fall, but the Golden Globes marked their first big red carpet together as a couple. And they looked sort of nice, I think. I mean, it is what it is. Anyway, Jupert is now engaged! It will be Rupert's fourth marriage, and Jerry's first (although the common-law thing with Mick Jagger should count).
Rupert Murdoch and Jerry Hall have announced they're engaged to be married. Murdoch, 84, executive chairman of News Corp. and 21st Century Fox and chairman of the New York Post, and former supermodel Hall, 59, revealed the news in the Births, Marriages and Deaths section of Britain's The Times.

The announcement read, "Mr Rupert Murdoch, father of Prudence, Elisabeth, Lachlan, James, Grace and Chloe Murdoch, and Miss Jerry Hall, mother of Elizabeth, James, Georgia and Gabriel Jagger, are delighted to announce their engagement."

The couple has been dating since late summer. It's the fourth marriage for Murdoch. Hall was in a relationship with Mick Jagger for 23 years. It's her first marriage.
The Times is also where Benedict Cumberbatch announced his engagement. Same for Eddie Redmayne. Which is funny to me, that Murdoch is announcing this stuff like he's a young stud in the prime of his life. As for the engagement and impending marriage… she's 59, he's 84. I kind of think it's harmless. Do I think there's a whiff of golddigger around Jerry? Sure. But… she's 59. Marrying Rupert is basically her retirement plan, and I even think she'll give him a lot of joy in his final years. Congrats you two crazy kids!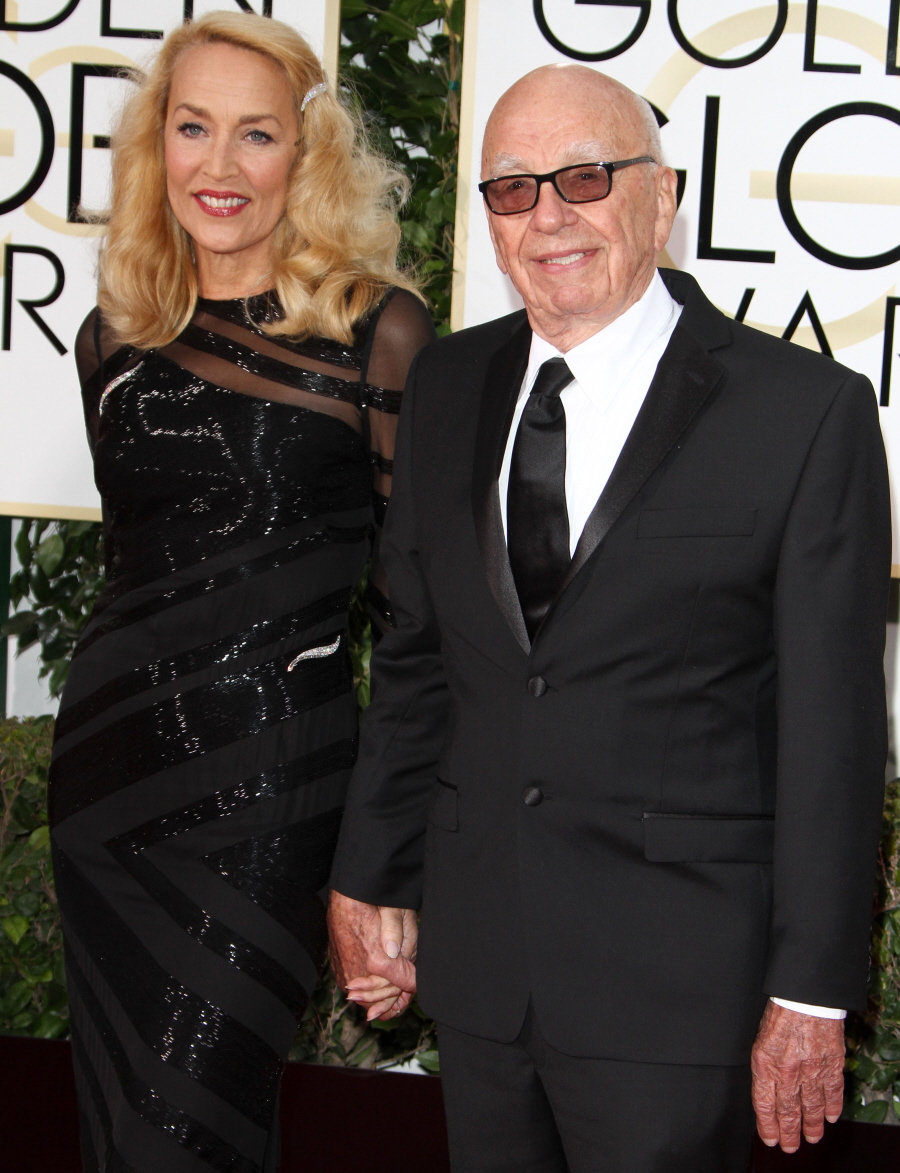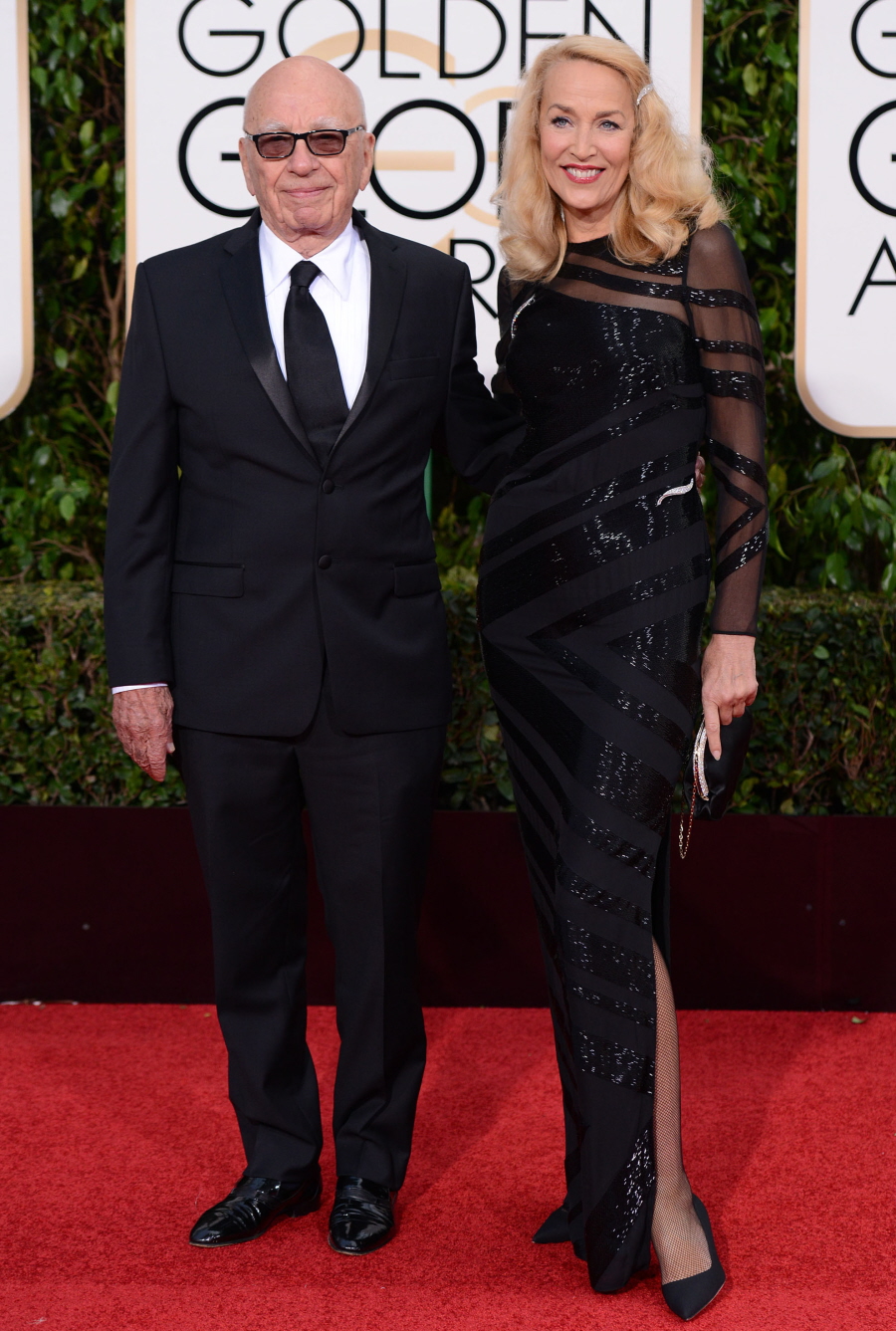 Photos courtesy of Fame/Flynet.