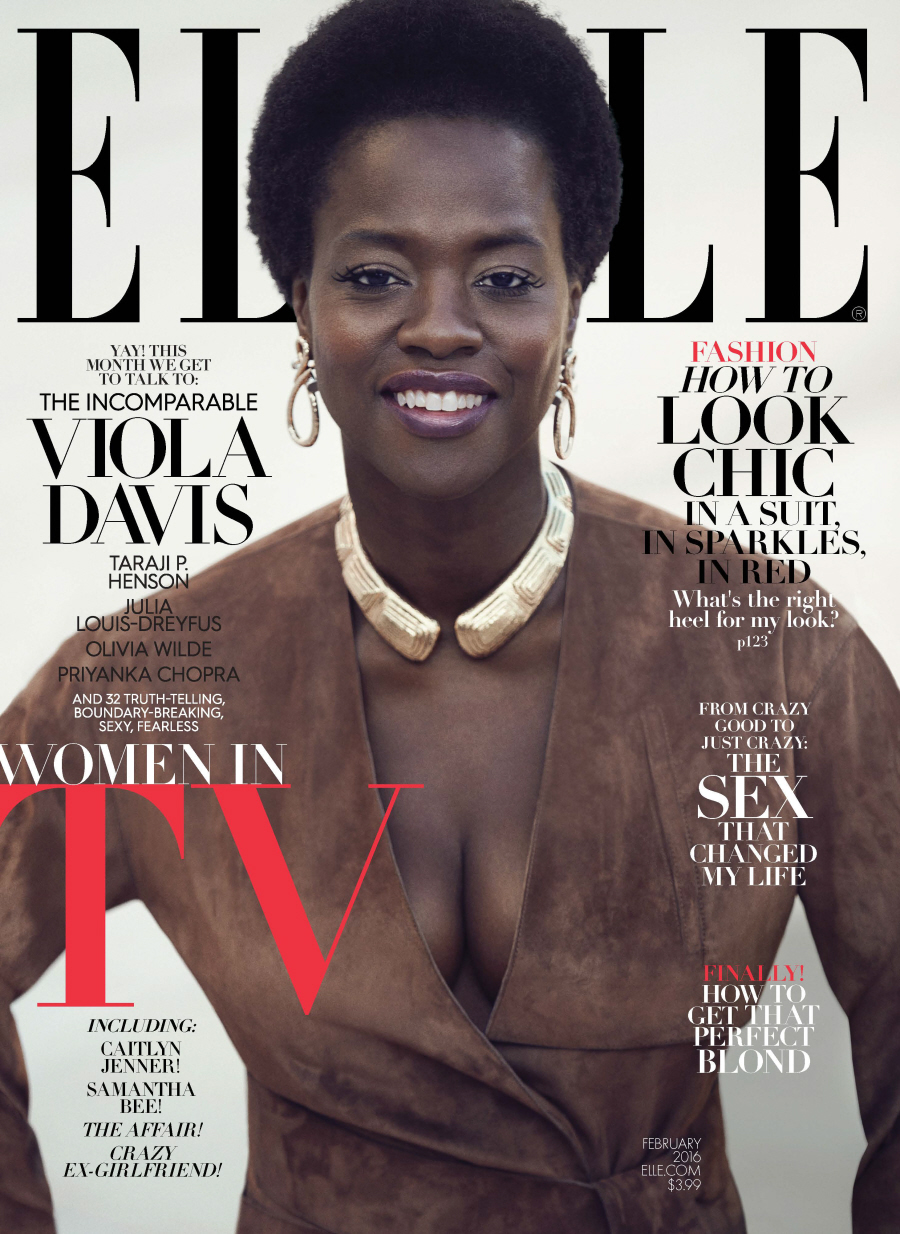 Elle Magazine's annual Women In Television issue is out, and props to Elle for highlighting the fact that American television today is so much more diverse than film. While this year's Oscar season has seen endless all-white cover subjects, Elle gave covers to Taraji P. Henson, Julia Louis-Dreyfus, Priyanka Chopra, Viola Davis and Olivia Wilde. CB will be covering Julia and Olivia in another post! I'm so happy that Elle didn't just practice tokenism here, and give one cover to a woman of color and keep the rest of cover subjects white. Of course, it doesn't hurt that Priyanka has gotten a lot of buzz this season (she might be considered the breakout), and Viola is the reigning Best Actress Emmy winner, and that Taraji had a great year too. Here are some highlights from Elle:
Priyanka Chopra on her Quantico character: "Why should a woman have to pick between global domination and having the love of her life?"

Taraji on Cookie: "It was very important to me that she not be sassy and neck-rollin' and eye-bulgin' and attitude all the time. Everything she does is coming from a place of fighting for her family. That's why she's not a caricature."

Viola Davis on How to Get Away With Murder: "We've been fed a whole slew of lies about women." By TV standards, "if you are anywhere above a size 2, you're not having sex. You don't have sexual thoughts. You may not even have a vagina. And if you're of a certain age, you're off the table."
Why is it when Amy Schumer says something about "vagina," I want to roll my eyes, but when Viola uses that word, I want to cheer? So, yes, I love what Viola is saying. She's been saying it for a while now: representation is power. When women of color see themselves represented in television, film and media, that's empowering. When women older than 33 see a 50-year-old woman as the lead of a TV show, that's powerful. When women see characters played by actors or all shapes, sizes and colors, that's HOW IT SHOULD BE.
PS… Viola is working the hell out of that suede.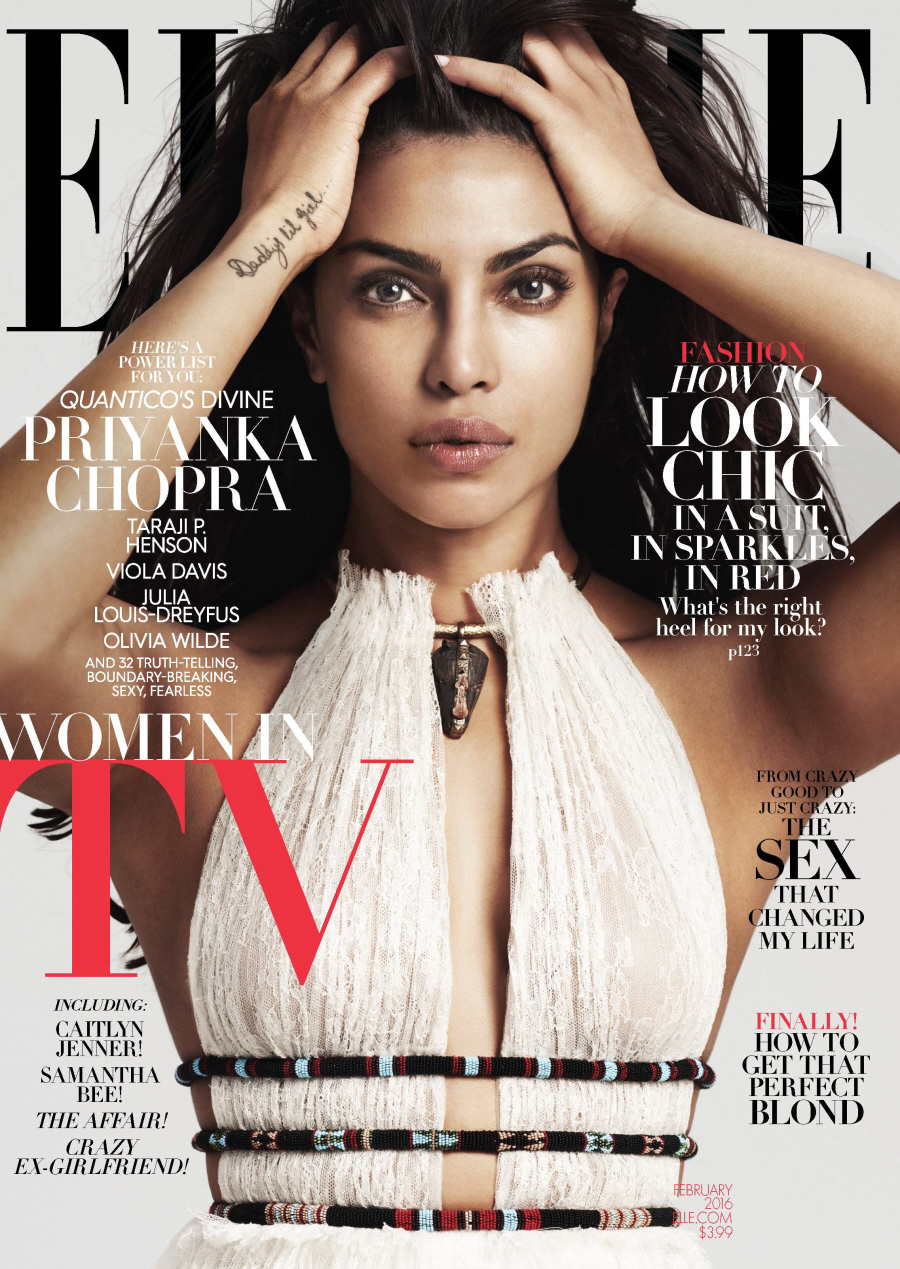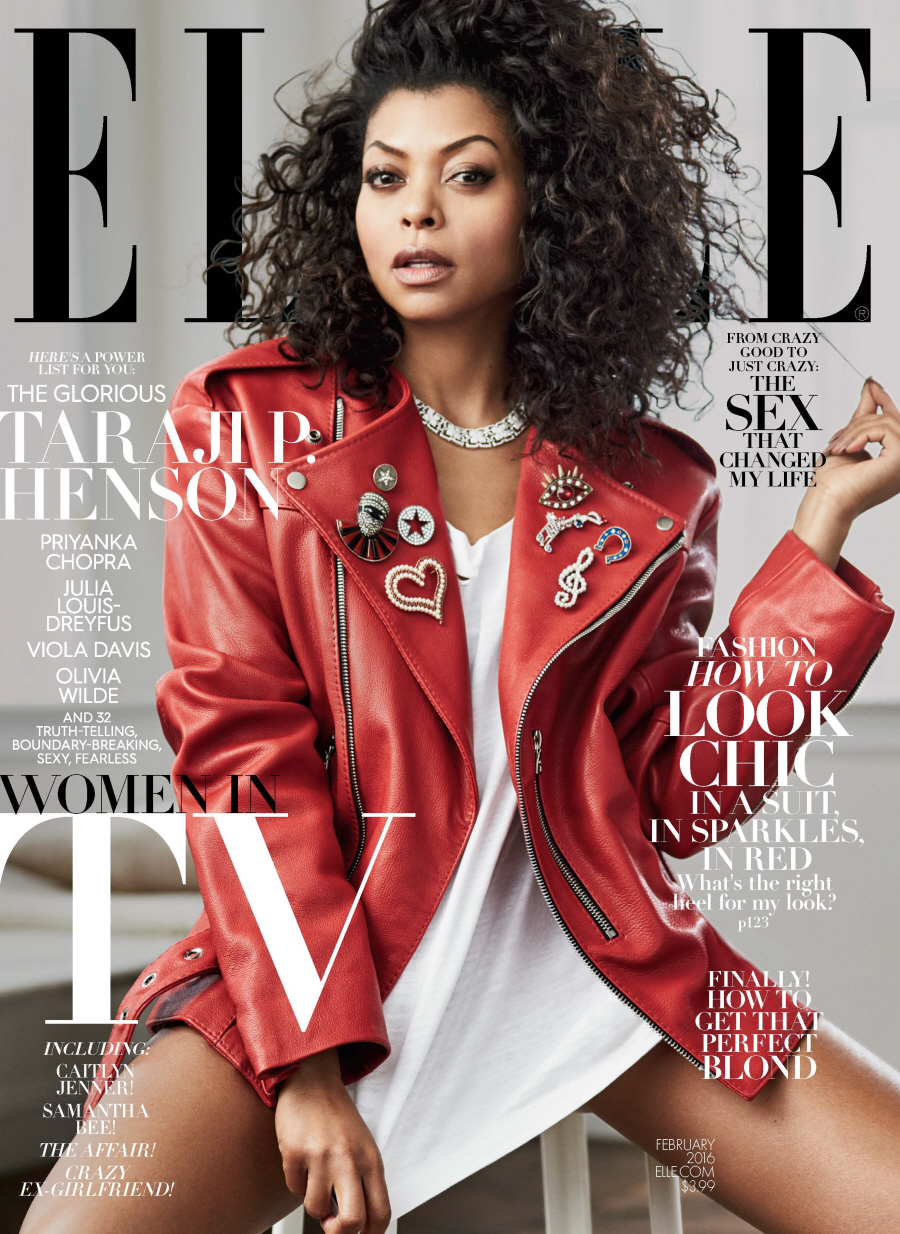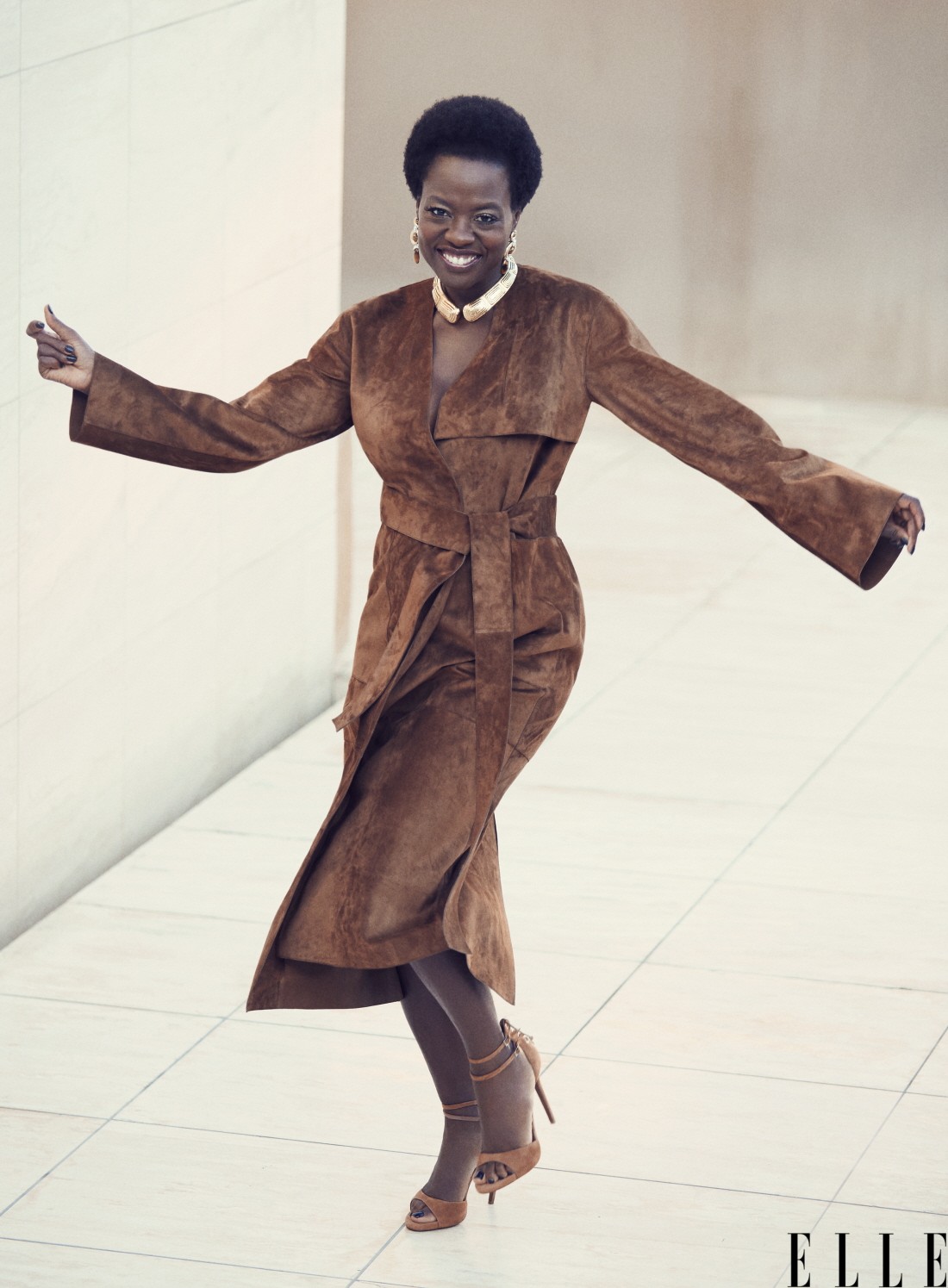 Photos courtesy of Cedric Buchet, Dan Martensen & David Bellemere/ELLE.