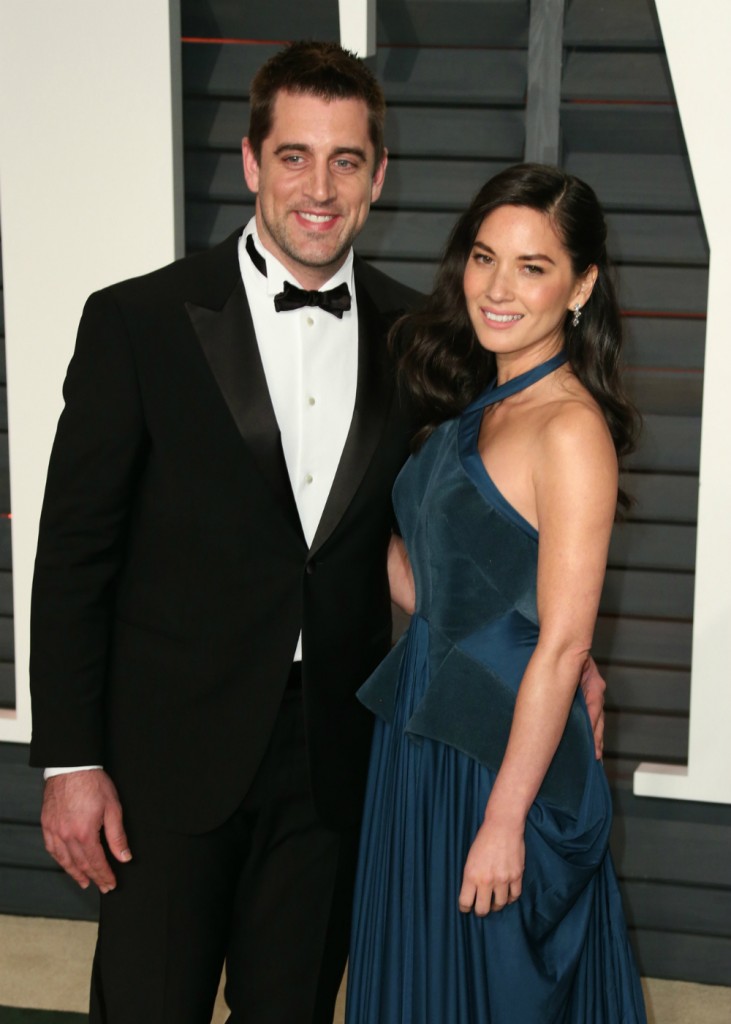 Last year, Olivia Munn only had Mortdecai to promote. This year, she has Ride Along 2, opening tomorrow, Three Seconds, Zoolander 2 and X-Men: Apocalypse, in which she plays Psylocke. (My resident X-Men expert gives her his thumbs up for this role, for what it's worth.) Olivia has been dating Green Bay Packers quarterback, Aaron Rodgers, since May 2014, very shortly after she announced her split with Joel Kinnaman. Aaron and Olivia have been less ostentatious with their relationship, by Hollywood standards. Since they are coming up on two years of dating, the natural progression is for a tabloid to report an engagement. Olivia has denied an engagement by posting a screen shot of some texts she exchanged with her mother.
Chance, but the way, is Aaron and Olivia's Cavalier King Charles Spaniel. You can see him here and doing so will improve whatever moment you are having right now. It must suck to have all these outlets saying you are already engaged so that when you finally do get engaged, instead of excited congratulations, people shrug and say, "yeah, we read that last month."
Olivia and Aaron are no strangers to rumor denial. There was speculation in the press about Aaron's sexuality before he started dating Olivia, but that was quashed by her oversharing in interviews and on social media. When a reporter suggested Aaron's poor performance this season might be due to "something… going on in his personal life," Olivia fired back on Twitter with, "Playing it fast & loose w/the journalism @RobDemovsky. Your professional skills are lacking… you must be having personal problems at home." And now an Instagram to shoot down engagement rumors. Will they take to Snapchat to dismiss the baby rumors?
Olivia and her Ride Along 2 co-star, Kevin Hart, will compete on tonight's episode of LL Cool J's Lip Sync Battle. Olivia performs as Nelly and Kelly Rowland on "Dilemma." She shows promise; but she won't take Channing Tatum's title.
And lastly, but likely most important, Olivia was wearing some serious boots in New York the other day. The jacket's Balenciaga but I cannot find a designer on the boots, apologies the boots are Stuart Weitzman, thank you Loulou!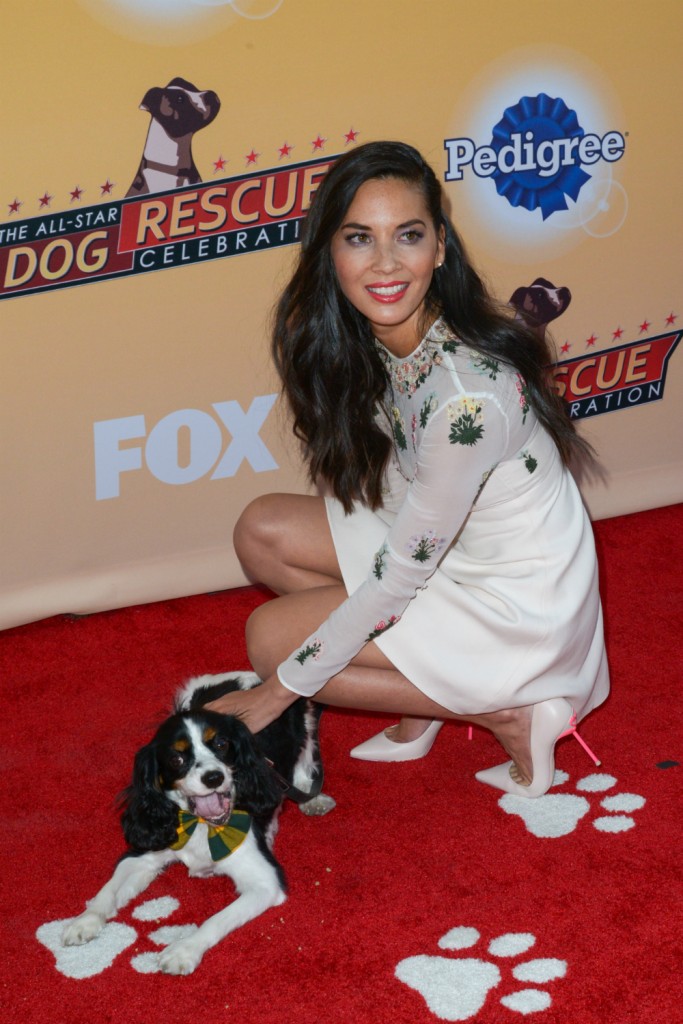 Photo credit: WENN