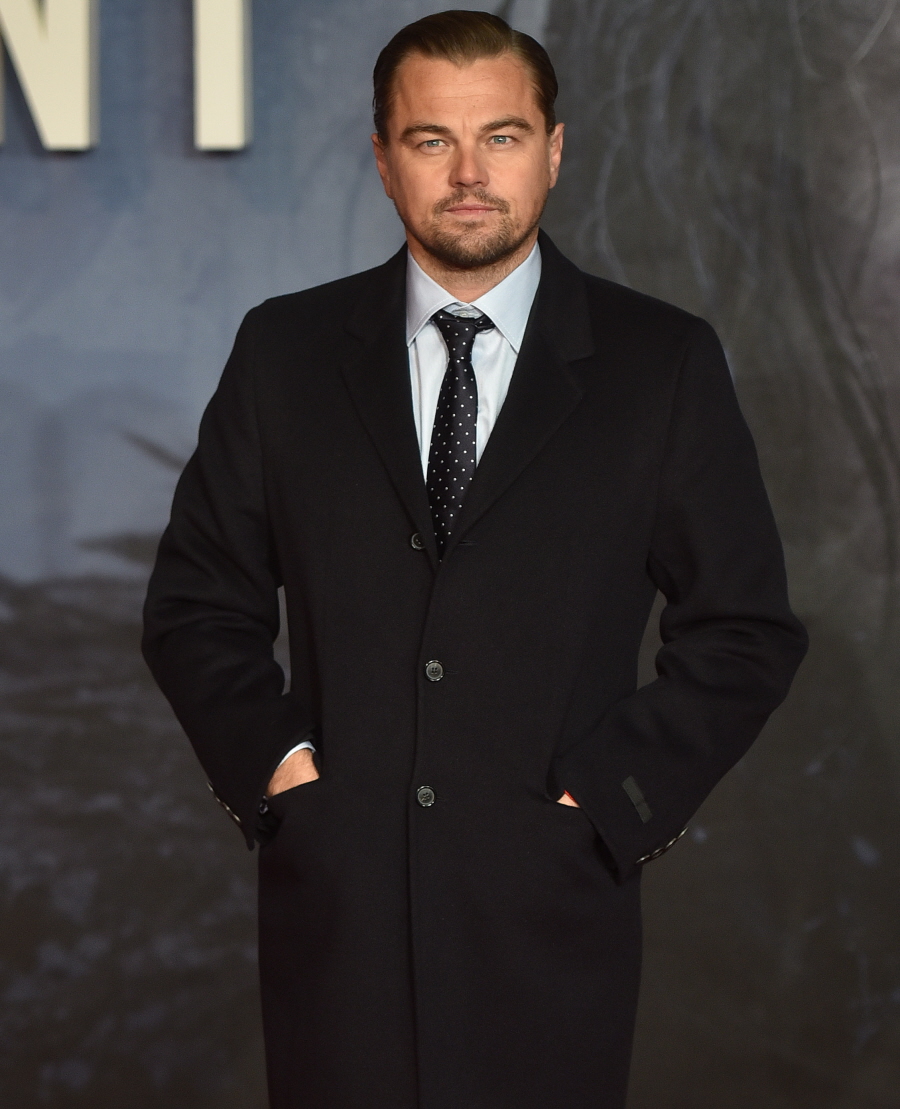 Here are some photos of Leonardo DiCaprio at last night's London premiere of The Revenant. Leo is looking pretty good these days. He's de-bloated, his facial hair is very much under control, and he seems… okay. He doesn't have a girlfriend for the Oscar season, but I don't think it matters. Single Leo will always be "interesting" to the press and gossip media. As for future girlfriends or hookups… I've been saying this for a year now, but Gigi Hadid is exactly his type. Zayn Malik better keep his girlfriend away from Leo! Although how funny would that be, if Leo stole Zayn's girlfriend? LMAO.
As I've been saying all week, Leo's Best Actor Oscar is all but inevitable at this point. He would have to get arrested with an underage girl AND spew some anti-Semitic hate speech to the cop to lose the Oscar this year. My only hope is that The Revenant doesn't take everything. I really, really hope Inarritu doesn't win Best Director, and I'm really hoping the film doesn't take Best Picture. But who knows? Leo made a statement after he received his fifth Oscar nomination yesterday, saying:
"I am so grateful to the Academy for their recognition of this film. Making The Revenant was one of the most rewarding and collaborative experiences of my life. None of this would have been possible without Alejandro's talent, vision and determination. Our dedicated crew also deserves to share in this moment. Together, they have created a truly unique cinematic experience. Congratulations to all of my fellow nominees this season. Thank you to the Academy."
Leo was also giving interviews in the UK shortly before the nominations came out, and he tried to play it cool. He told the hosts of the UK's This Morning show that he had no idea if he was going to win an Oscar:
"I do know that it's completely beyond my control at this point. It's interesting, because that's not why you do the work, you know? You do the work because you love making movies and you want to look back and have a filmography that you're proud of. When you're on set you have to give everything that you possibly can while you're there but of course being recognised by your peers and all that other stuff that happens is kind of the cherry on the cake so to speak. But all the work from me has been done, I've done everything I could possibly do, so it's all up to you to decide whether it's worthy of being seen or talked about or awarded."
Yeah, that's the why the studio is spending millions of dollars on Oscar consultants, because it's all about the work and having a filmography to be proud of. Don't get me wrong, when Leo talks that way, I give him a bit more credit than other actors. Leo has never gone for signing on to a film just to be likeable, or to improve his box office numbers or to sell action figures or whatever. It really has been about the people he works with, the prestige of the filmmakers, and it's been that way for Leo for years now. But Leo really, really wants it this time. He can practically taste it!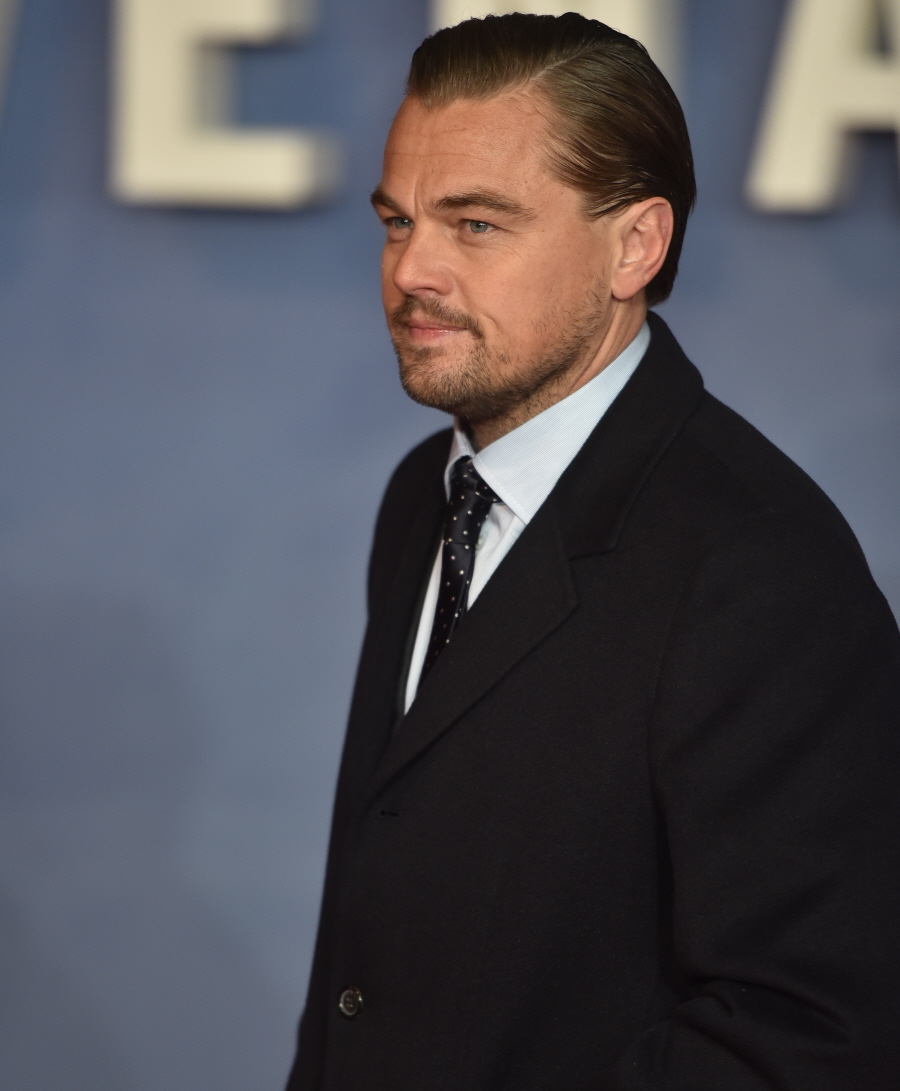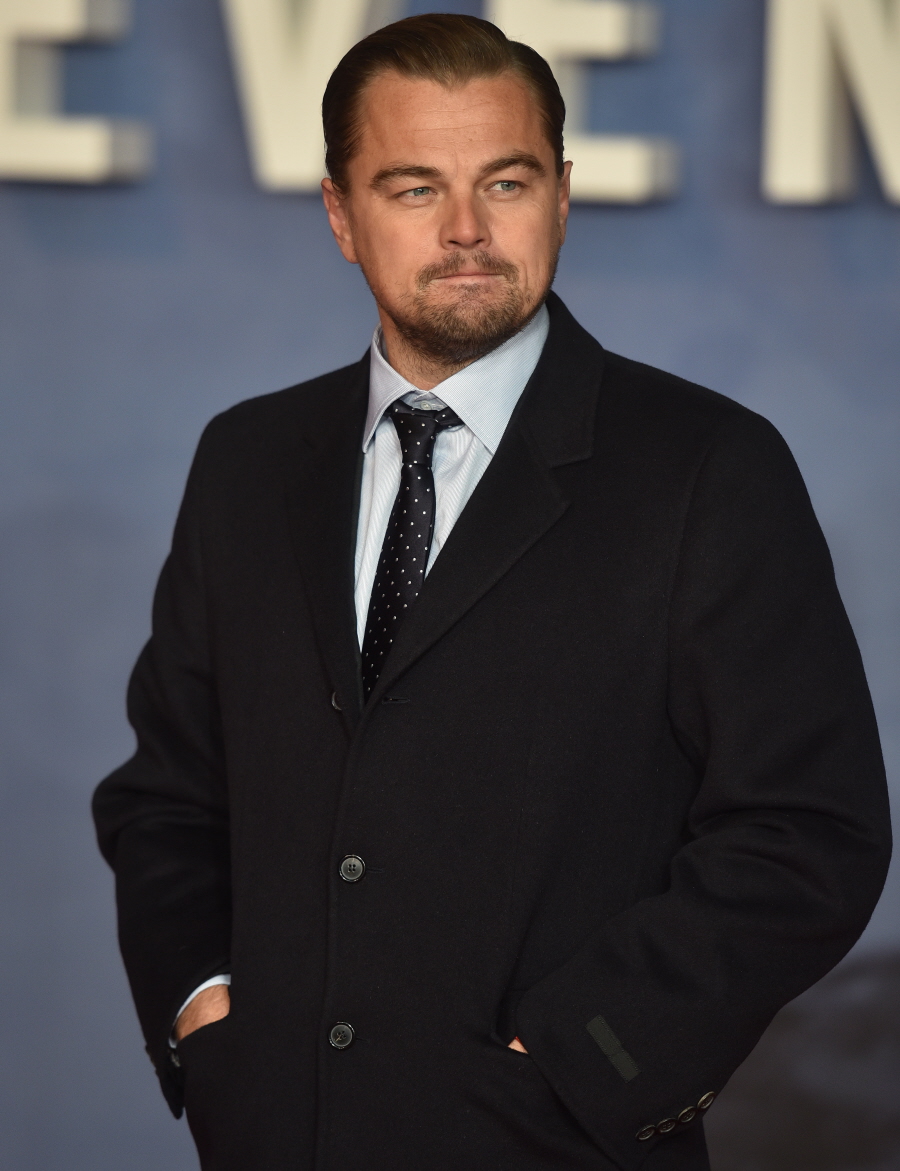 Photos courtesy of WENN.