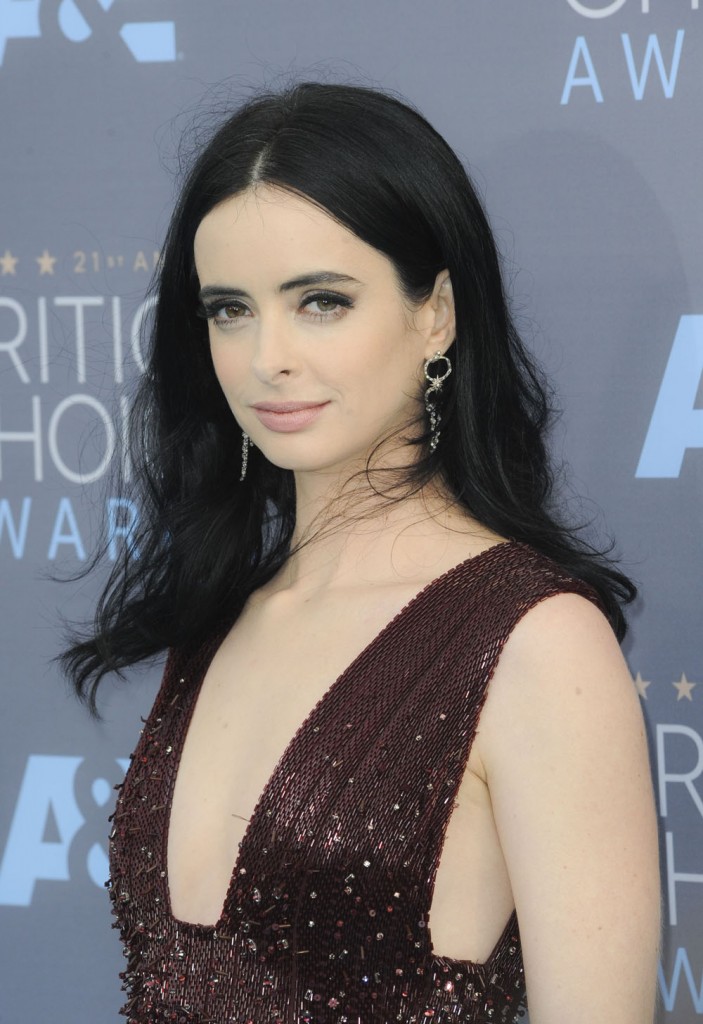 Krysten Ritter was one of a couple ladies in Zuhair Murad last night. She was in this amazing burgundy sequin gown, which she admitted was heavy and hard to move in. She looked incredible and this was one of my favorite gowns. There was something off about her styling though. Her makeup looked good but her hair was kind of stiff and strange looking on camera. Ritter was up for Best Actress in a Drama, for her work in Netflix's Jessica Jones. That went to Carrie Coon for The Leftovers.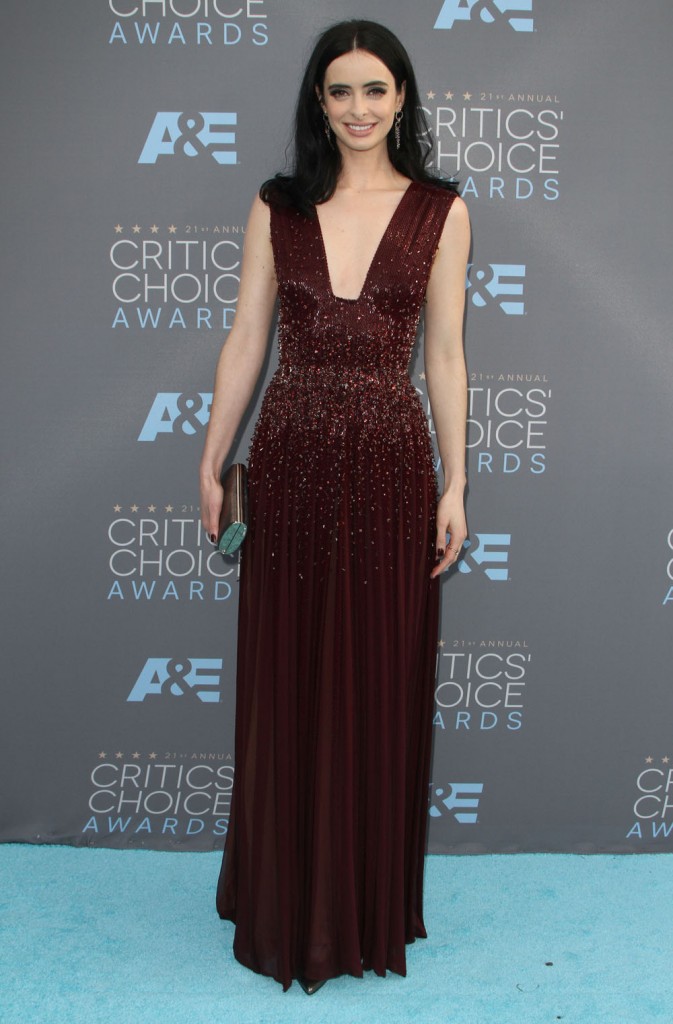 Marisa Tomei was also in Zuhair Murad and her dress looked like someone threw too many fashion trends together. There's lace, floral AND sequins together along with a really ill advised flouncy bell skirt. The top half of the dress isn't terrible and it might look decent if it led to a fitted lace skirt, but there's just too much going on. Still, she looks like she's having fun at least. Tomei was nominated for Best Guest Actress in a Drama for her work in Empire. That award was announced on the carpet outside the event – it was bizarre that they were doing that – and it went to Margo Martindale for The Good Wife. (Side note: I just saw The Big Short yesterday. It's based on a true story so I guess that's their excuse for not passing the Bechdel test and barely featuring women at all. Tomei was one of just a few female characters and she didn't have much time on screen.)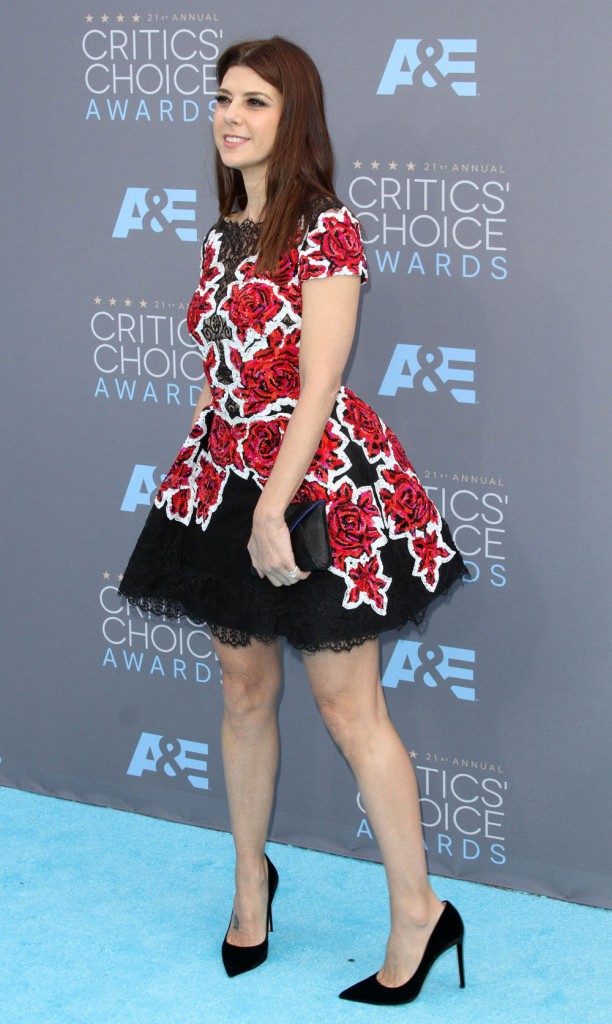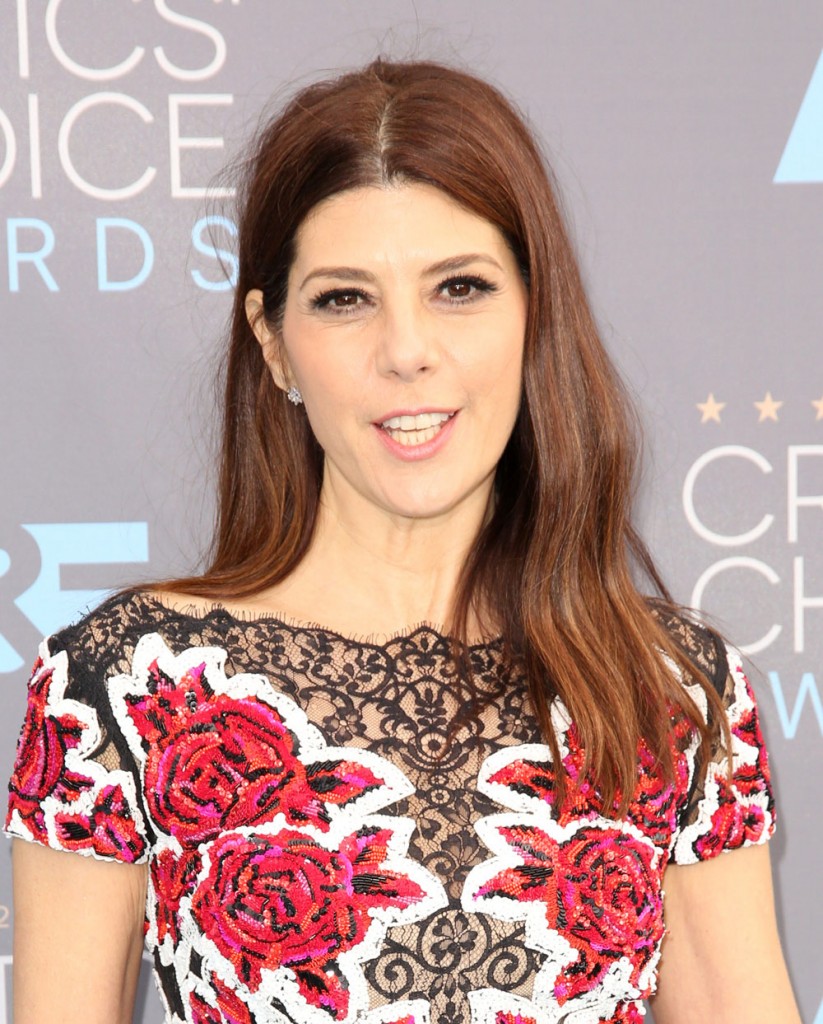 Tracee Ellis Ross was in this full length Randi Rahm gown with an open scoop back and sequin cap sleeves. I thought this gown was just right for the event. Her eye makeup was too much though. Eyes should be lined on top, with bottom lines used sparingly. Ellis Ross was up for Best Actress in a Comedy Series, for Black-ish. That went to Rachel Bloom for Crazy Ex Girlfriend. She also presented along with her Black-ish costar, Anthony Anderson. They made a joke about the Oscar noms being all white this year, with Anderson saying that if Ellis Ross was nominated for an Oscar "only half you will get to go to that show." She then explained "I'm mixed." It was a weird bit but they made a valid point.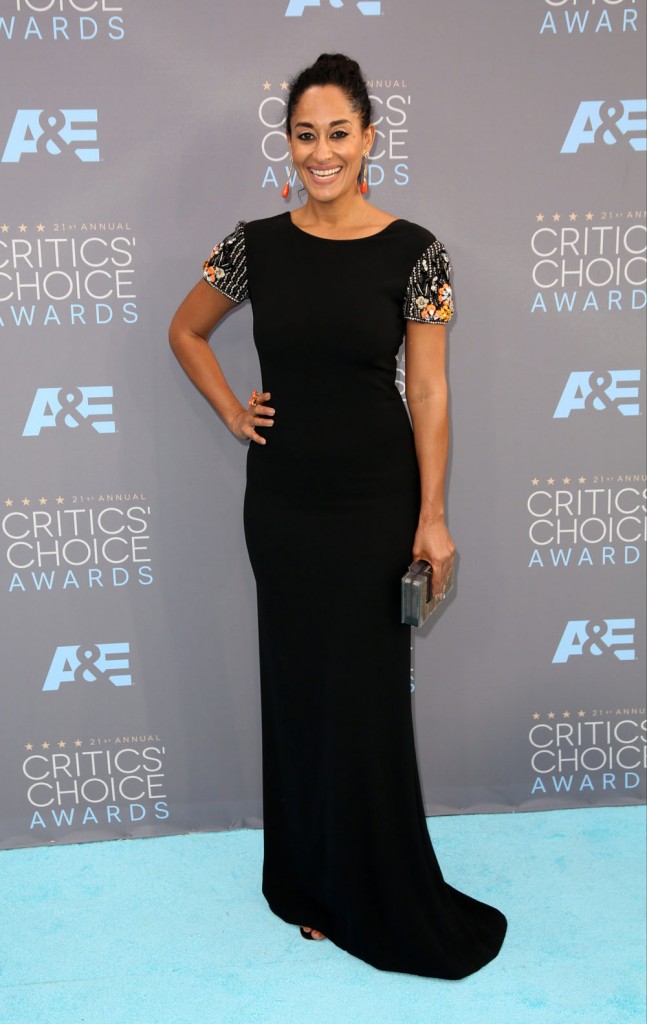 Constance Wu, also nominated in the Best Actress in a Comedy Series, for Fresh Off The Boat, was in a very pretty draped Peter Langner gown with a kind of half cape. Her gown was that light blue color which was popular and also worn by Jennifer Aniston. I liked her look but her hair would have been prettier without the pieces hanging down, I thought. I found them distracting.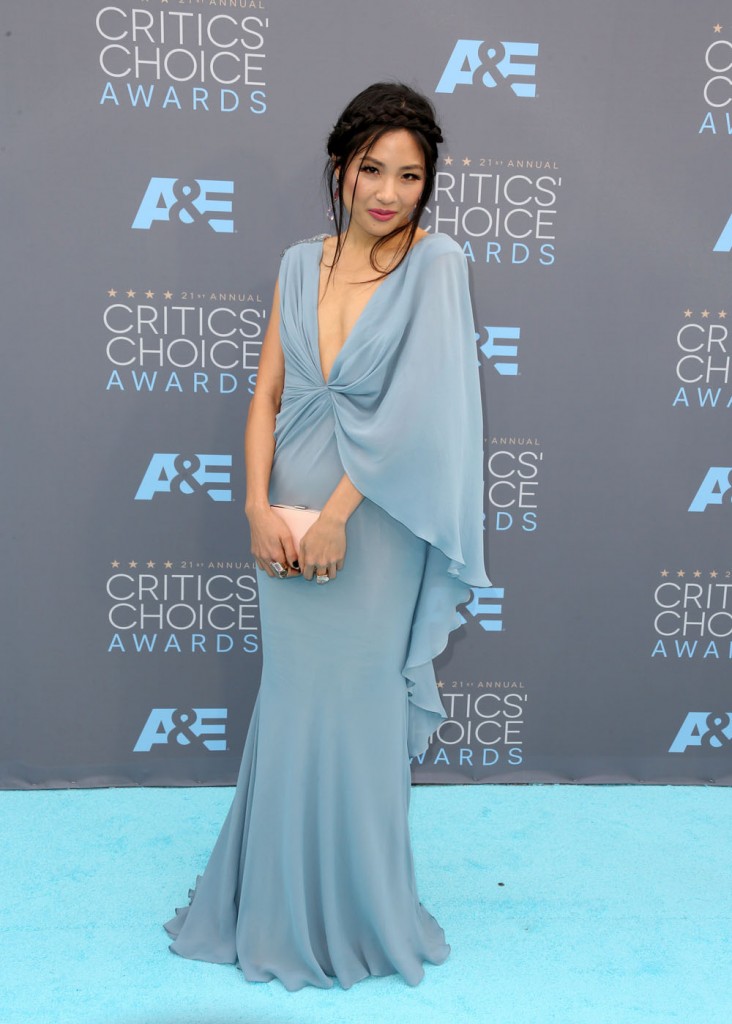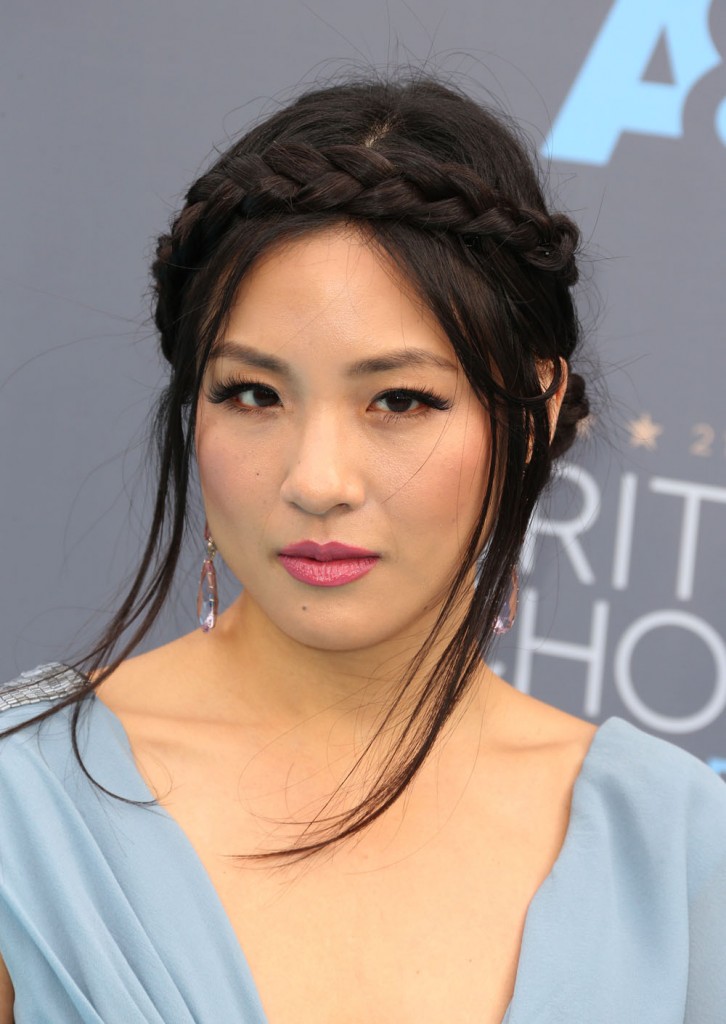 Mayim Bialik was in a green Oliver Tolentino dress. She covers up due to religious reasons so she achieved that with this dress but it's kind of blah otherwise. Bialik won Best Supporting Actress in a Comedy, for The Big Bang Theory, and she mentioned a couple of times that this was the first time she'd ever won anything and she also dedicated her award to her dad who recently died, saying it was for him and he hadn't lived to see her win anything. That got to me a little.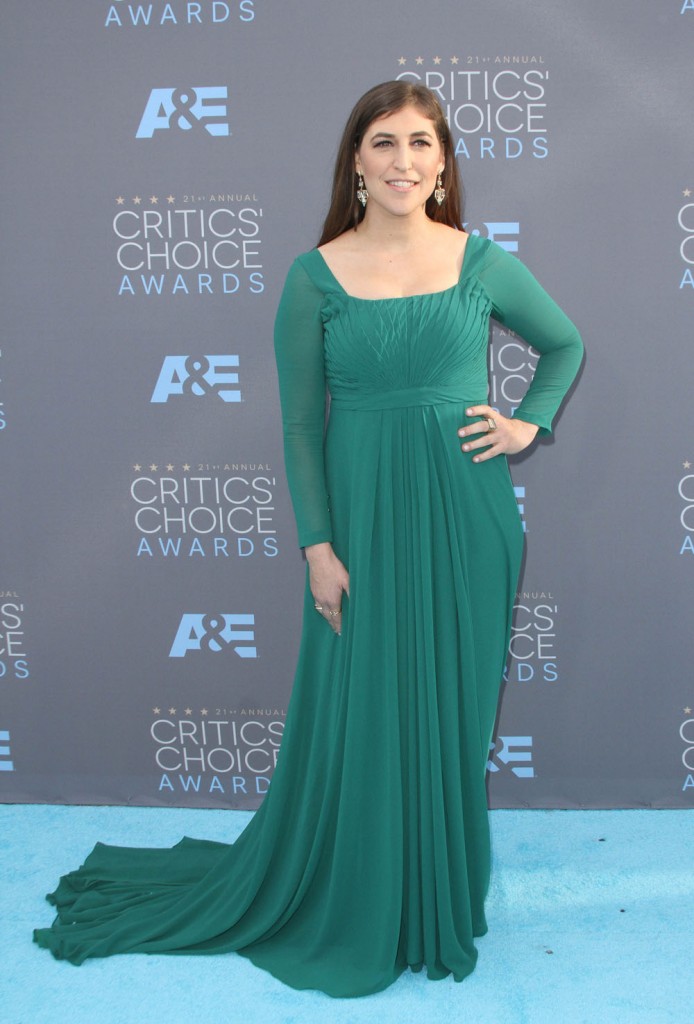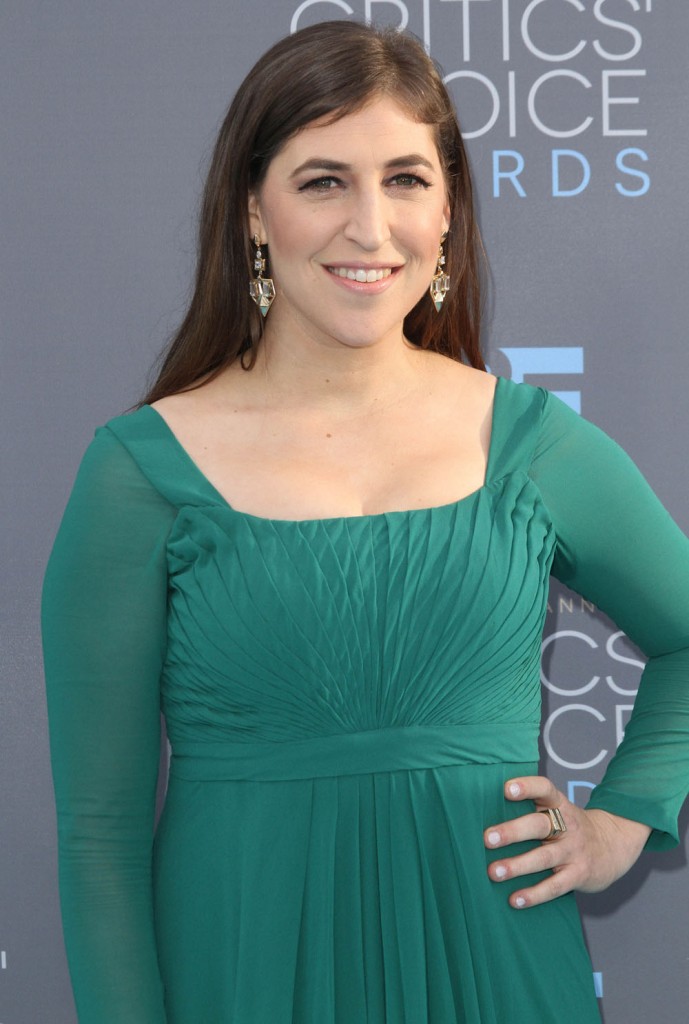 photos credit: WENN.com and FameFlynet