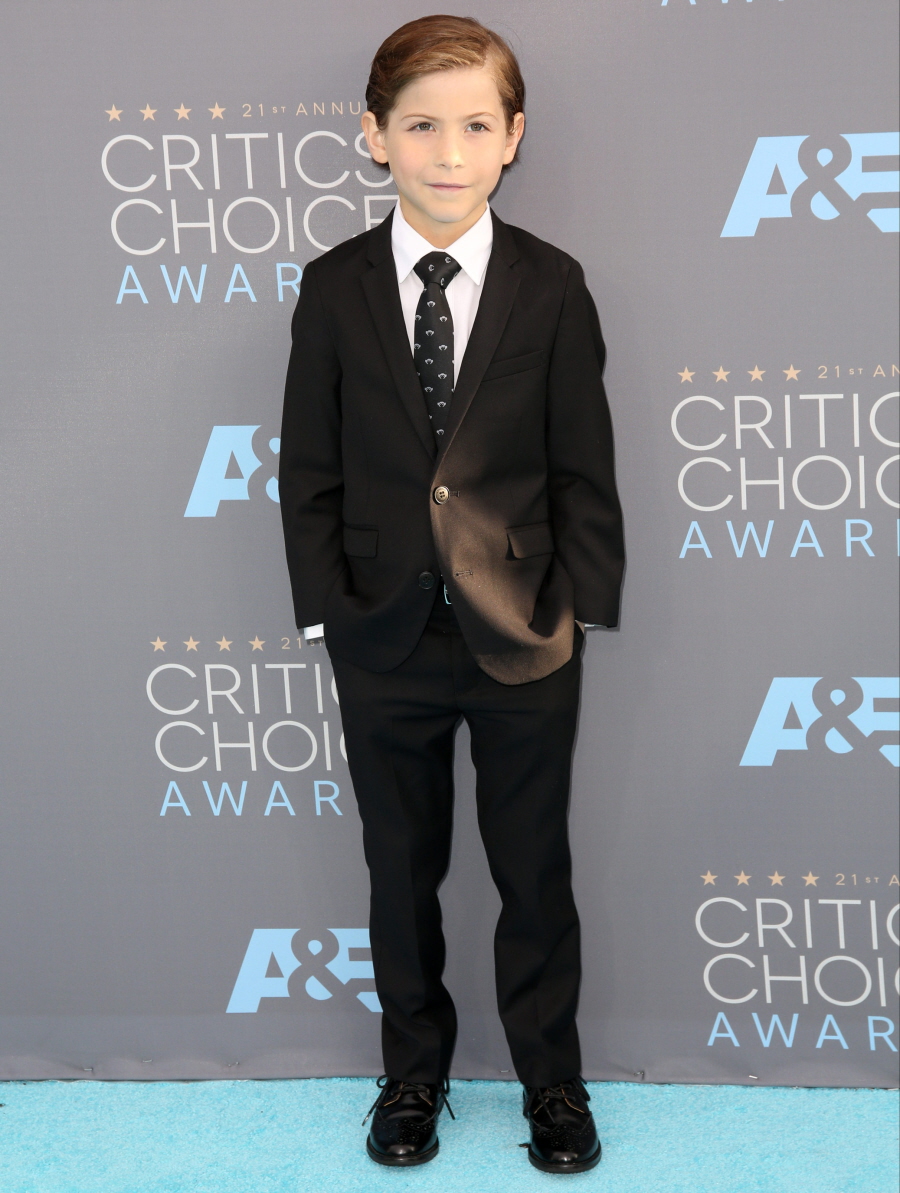 The Critics' Choice Awards always do a Best Young Actor Award, which is sort of nice. It's just a way to recognize the talented young people working in the industry, and it's almost always a really nice moment at an awards show when a kid wins something. This year, Jacob Tremblay was the winner. A lot of people think Tremblay should have gotten an Oscar nomination for his work in Room, but I'm kind of glad that he didn't, just because I hate it when children are forced into the very adult world of Oscar-campaigning. I shouldn't have worried about him though, because Jacob is a little pro. When he won at the Critics' Choice Awards, his speech was easily the best part of the night, and all of the adults in the room were aw-ing over his cuteness.
You know what's classy? This: "I first want to say thank you to all the critics who voted for me. It must be a super-hard vote because of all the other great actors in this category." But this was the best: "I know where to put this. Right on my shelf next to my Millennium Falcon." It's good that he's still a kid, you know? The highlight of this awards season for Jacob is that he got to meet Oscar Isaac because of Star Wars. Sigh… adorable!
Photos courtesy of Getty, WENN.