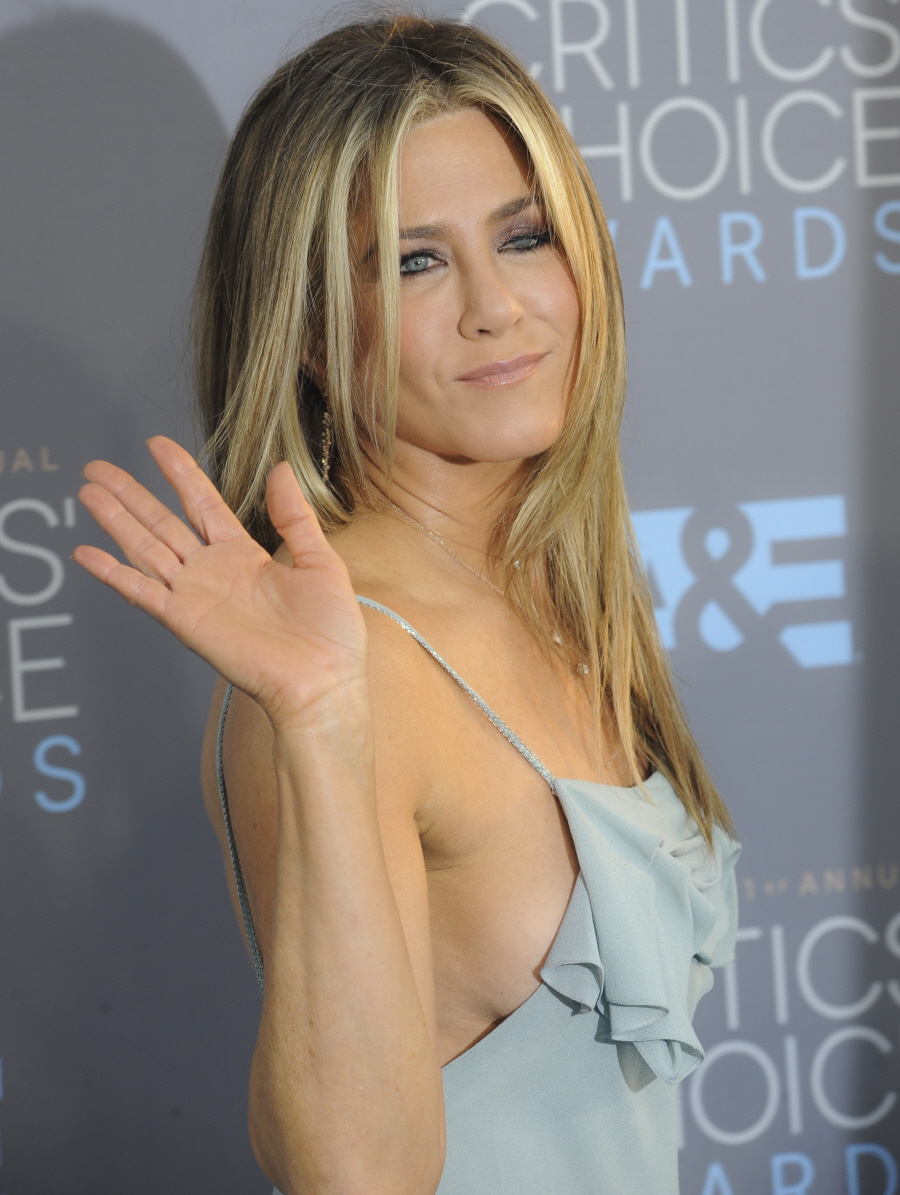 People are still talking about Jennifer Aniston and Justin Theroux's appearance at the Critics' Choice Awards. Personally, I think the awfulness of her Saint Laurent dress is totally a two-day story, but there are other moments to discuss. Like, Jennifer wasn't just there as the wife of a nominee – Justin also got to present an award alongside Liv Tyler. And when he was on stage, Jennifer couldn't see him, so she ordered someone to "MOVE!"
Jen Aniston doesn't like it when she can't see her hunky hubby #movebytch #getoutdaway >> https://t.co/wtPNL4bpdW

— Reel Deel D (@s3nsitiv3_D) January 18, 2016
Not only that, but Jennifer seemed to have a bizarre reactions to Kate Beckinsale walking on stage. What's up with this? Kate's dress is clearly better than Jennifer's sad bust ruffle and center seam. Or is Jennifer making a face about Kate's light Botox? Because Jennifer shouldn't even start.
#JenniferAniston doesn't seem to like #KateBeckinsale's dress?? #CritcsChoiceAwards WTF pic.twitter.com/qqrcke8mGh

— Ethan Van Sciver (@EthanVanSciver) January 18, 2016
But the real story might be that Jennifer rolled up to the Critics' Choice Awards with two burly bodyguards in tow. Per Roger Friedman's column:
Jennifer Aniston– who came with husband Justin Theroux, nominated for "The Leftovers," brought two burly security guards, just in case one of the celebrities got in her face. They stopped anyone from getting near her or taking a picture. Will Forte provided the overt comic relief with his half-shaven head, went over to Jen and posed for a picture, to which Jen quipped to the photographer, "Please fix his hair, while you're at it, fix mine."

The bodyguards did serve an unwitting purpose however. The blocked the view between Paulson-Taylor and Paulson's ex, the great theater actress Cherry Jones, known to TV audiences from "24." Ouch.
If you're going to argue that Jennifer needs bodyguards for her personal safety in general, sure. I don't have a problem with that, and God knows what kinds of threats or craziness she gets. But it seems like Jennifer rolled up to a pretty low-key celebrity event and used her bodyguards to "protect" her from OTHER CELEBRITIES. Like, Sarah Paulson was going to fan-girl over Aniston and it was just going to be too much. And since Friedman noted it in this way, doesn't it seem like Aniston was the only person there with bodyguards in tow? It's less about safety and more like she didn't want to interact with certain people, I guess?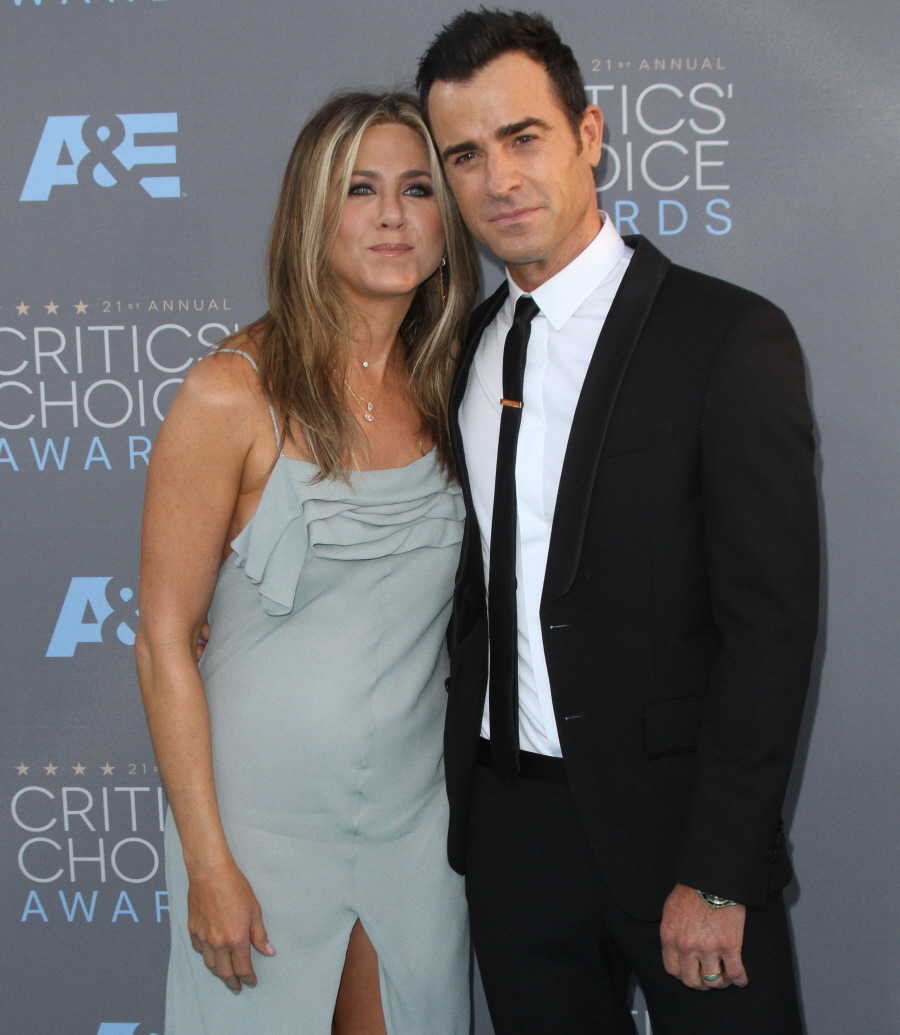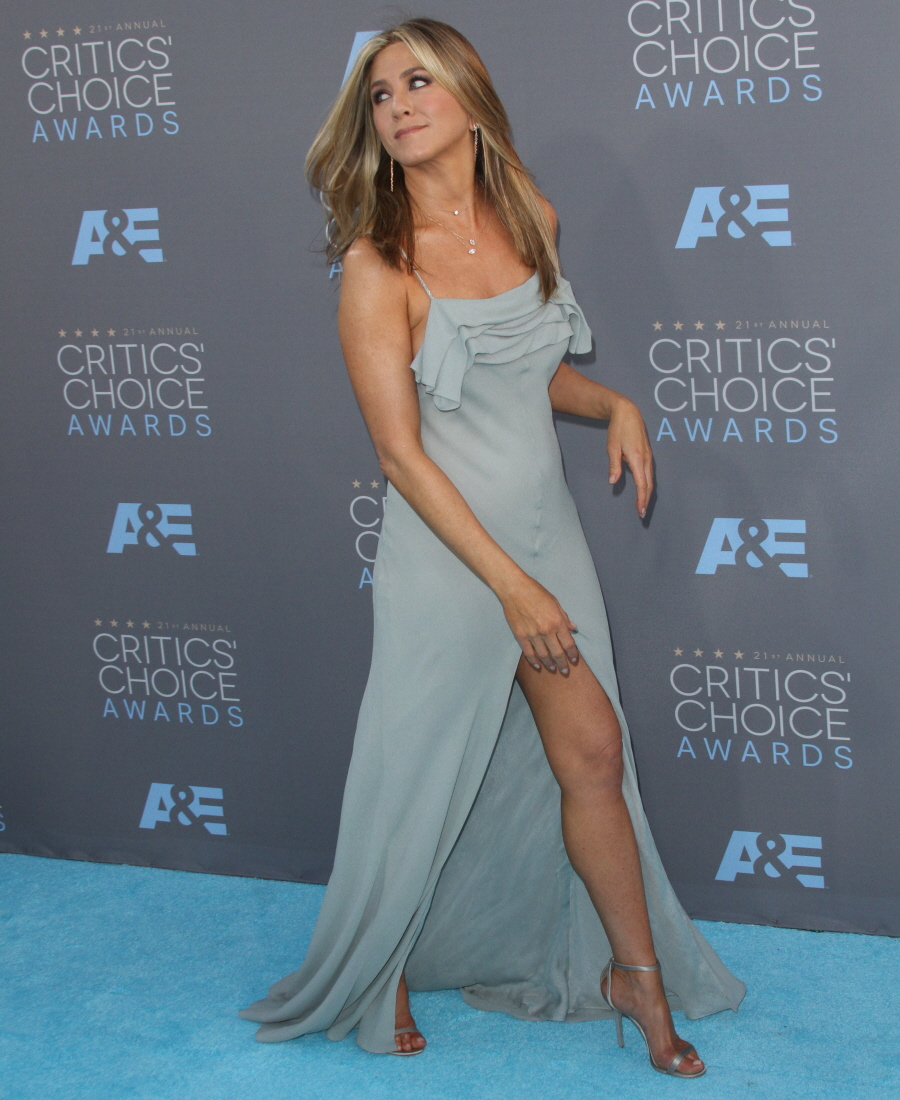 Photos courtesy of WENN.