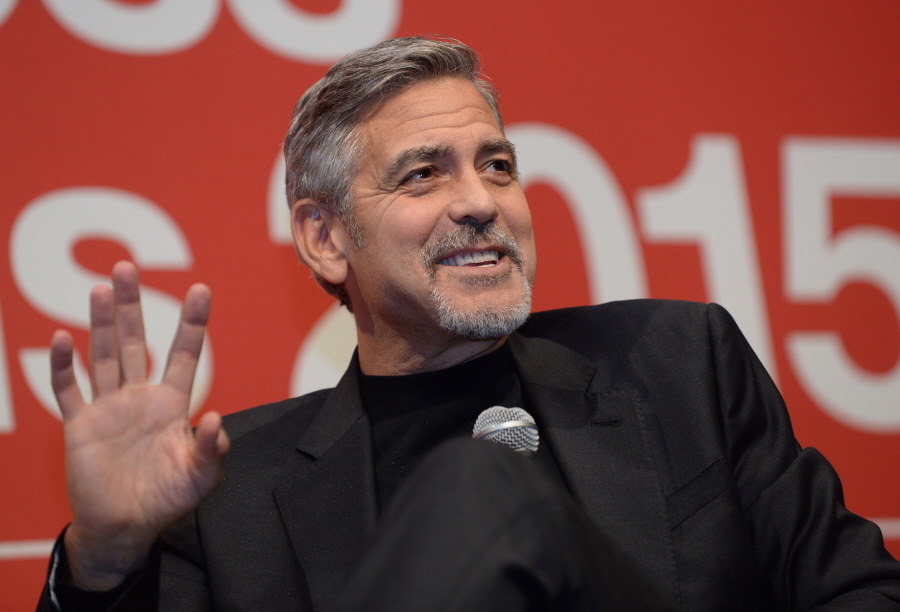 I go back and forth on this: in the ongoing conversations and controversies about #OscarsSoWhite, is it a good thing or a bad thing that white celebrity allies are entering the conversation? I think it's a mixed bag. It's good to know that white allies will publicly stand up for diversity, but it also feels like the media treats the issue differently – as in, with more respect – once white celebrities chime in. It's a conversation that's been centered around Chris Rock, Cheryl Boone Isaacs, Spike Lee, David Oyelowo and other black artists, and is that the way it should be? Should the conversation be insular, within communities of color? Or should it be a larger conversation amongst artists of color and white artists?
I ask these questions because George Clooney has just entered the conversation, like the proverbial white knight. To be fair to Clooney, Variety makes it clear that they approached him for his take on the situation, and they're the ones calling him a "Hollywood statesman." Here's his statement about #OscarsSoWhite:
"If you think back 10 years ago, the Academy was doing a better job. Think about how many more African Americans were nominated. I would also make the argument, I don't think it's a problem of who you're picking as much as it is: How many options are available to minorities in film, particularly in quality films?

I think we have a lot of points we need to come to terms with. I find it amazing that we're an industry that in the 1930s, most of our leads were women. And now a woman over 40 has a very difficult time being a lead in a movie. We're seeing some movement. Jennifer Lawrence and Patricia Arquette have made the loud pronouncement about wage disparity, have put a stamp on the idea that we got to pay attention. But we should have been paying attention long before this. I think that African Americans have a real fair point that the industry isn't representing them well enough. I think that's absolutely true.

Let's look back at some of the nominees. I think around 2004, certainly there were black nominees — like Don Cheadle, Morgan Freeman. And all of a sudden, you feel like we're moving in the wrong direction. There were nominations left off the table. There were four films this year: "Creed" could have gotten nominations; "Concussion" could have gotten Will Smith a nomination; Idris Elba could have been nominated for "Beasts of No Nation;" and "Straight Outta Compton" could have been nominated. And certainly last year, with "Selma" director Ava DuVernay — I think that it's just ridiculous not to nominate her.

But honestly, there should be more opportunity than that. There should be 20 or 30 or 40 films of the quality that people would consider for the Oscars. By the way, we're talking about African Americans. For Hispanics, it's even worse. We need to get better at this. We used to be better at it."
I was looking through the list of black Oscar winners and nominees throughout the history of the Oscars, and I think an argument can be made that there is an ebb and flow with diversity being recognized and rewarded. That argument was made last year by none other than Spike Lee as well, that some years are just more diverse, and that some years it feels like every nominee is white. But two years in a row with potentially great and worthy options for diverse nominees getting snubbed, it does feel like the Academy is going backwards.
I also have to give Clooney some credit for not pretending to be the white savior. He doesn't have the answers and he's not pretending he has the answers. It's good that he's acknowledging the problem though.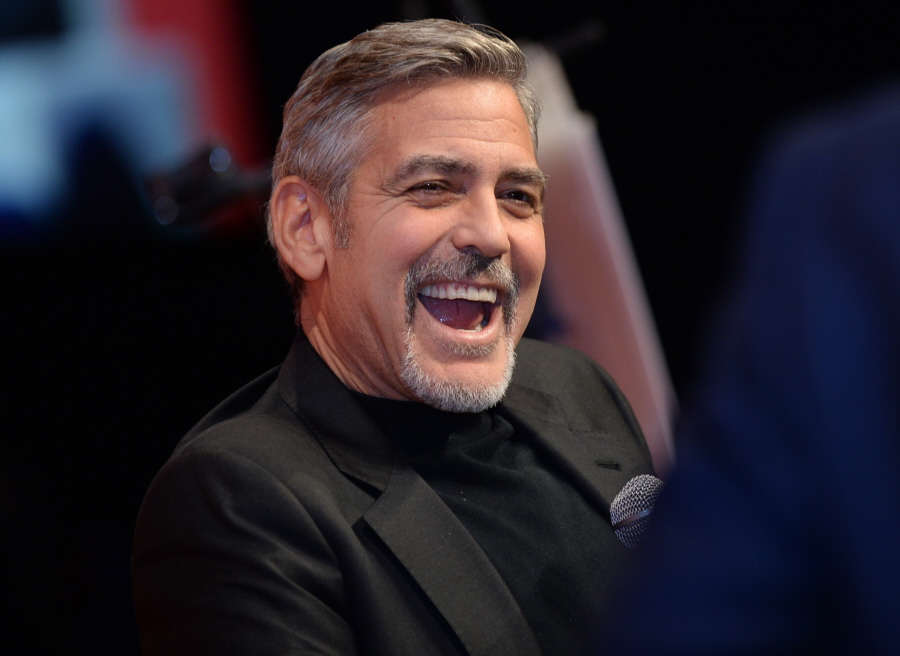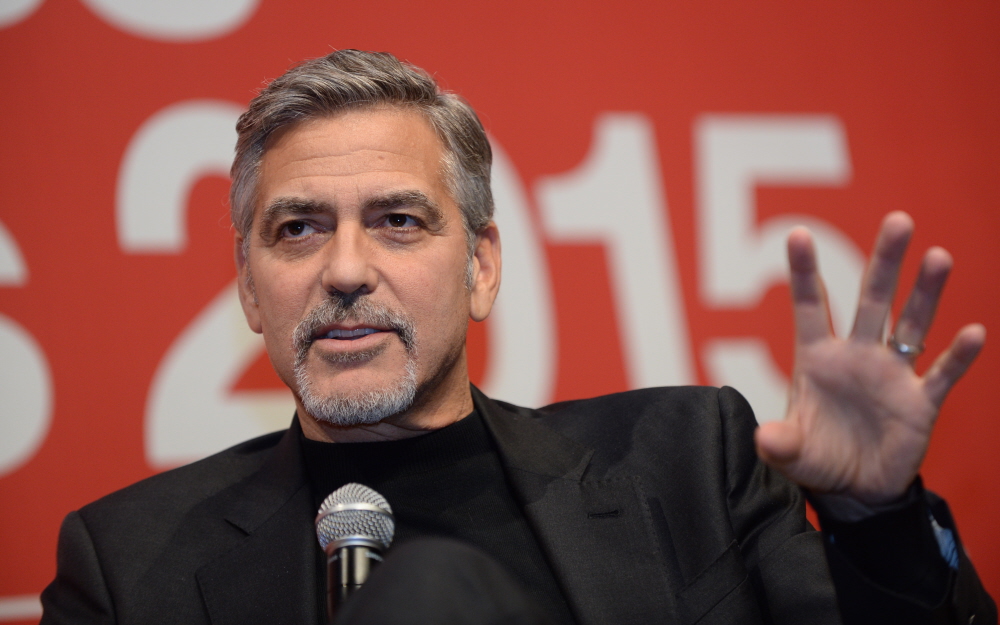 Photos courtesy of WENN.