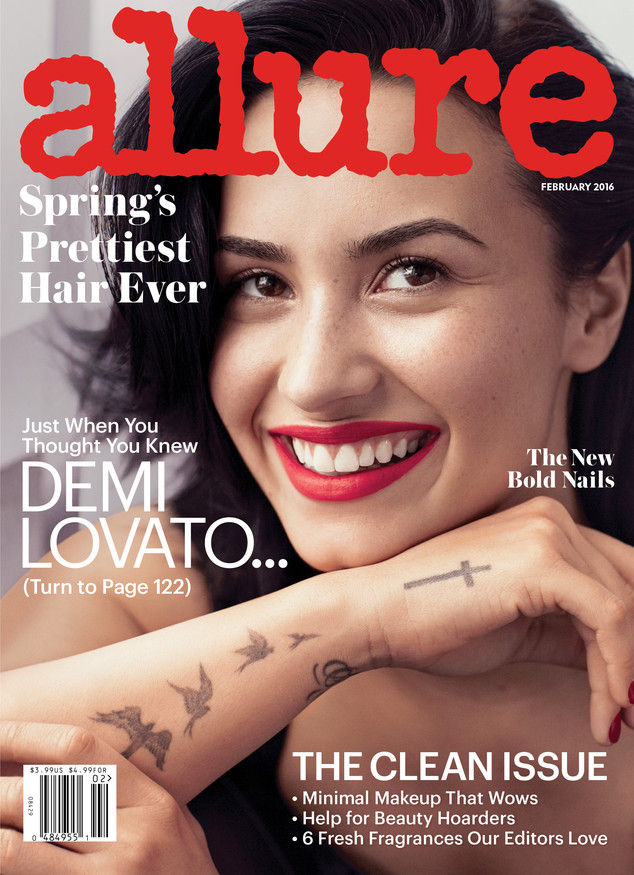 Demi Lovato is all smiles on the cover of the February issue of Allure magazine. The 23-year-old singer, gearing up for a summer tour behind her fifth album "Confident," opens up to the magazine about her issues with her own confidence, growing up Disney and her current relationship with That 70s Show alum Wilmer Valderrama. The self-confessed Pinterest enthusiast, who admits "I had my wedding planned out when I was ten," says that ever since she was asked to fix a gap in her teeth when she was cast on Camp Rock, her insecurities grew. Thanks to her friends and her Wilmer, she has truly become more confident. Here are some highlights from the interview:
On triumphing over body image issues: "I've never felt as confident in my skin as I do today. A year ago, on tour, almost every inch of my body was covered by clothing, and it was because I was hiding behind so many layers. Once I started feeling better about myself, I felt better about showing more skin. I have insecurities about my arms, so to wear a tank top on stage is extremely liberating for me, and uncomfortable sometimes. It's also a statement, like, 'Hey, watch out. You're no longer getting the insecure Demi that you've been getting for the past couple of years. I mean business now.'"

On keeping her private life private: "I don't want to alienate my love life from the public, because it's such a huge part of who I am. It's a balancing act. I can't always let people in as much as they feel like they deserve to be let in."

On her relationship with her best friend, Marissa: "Sometimes I'll isolate a little bit. I won't reply to people's text messages, or I'll just distance myself from everyone unintentionally, and she's the first one to call me out on it. It's because I'm going through something. I'm stressed or depressed."

Behind-the-scenes dish from the set of Barney: "The guy who played Barney was actually hot. In order to be in that giant suit all day, sweating and jumping around, you have to be ripped."
Barney dirt! "Cool story, bro" aside: I actually met the guy who played Barney and, yeah, he was quite attractive. But I digress, I think Demi has successfully overcome the issues that could have crippled her promising career and I am really happy for her. It seems like all she ever talks about is body image though. You can read more in the February issue of Allure, on newsstands now.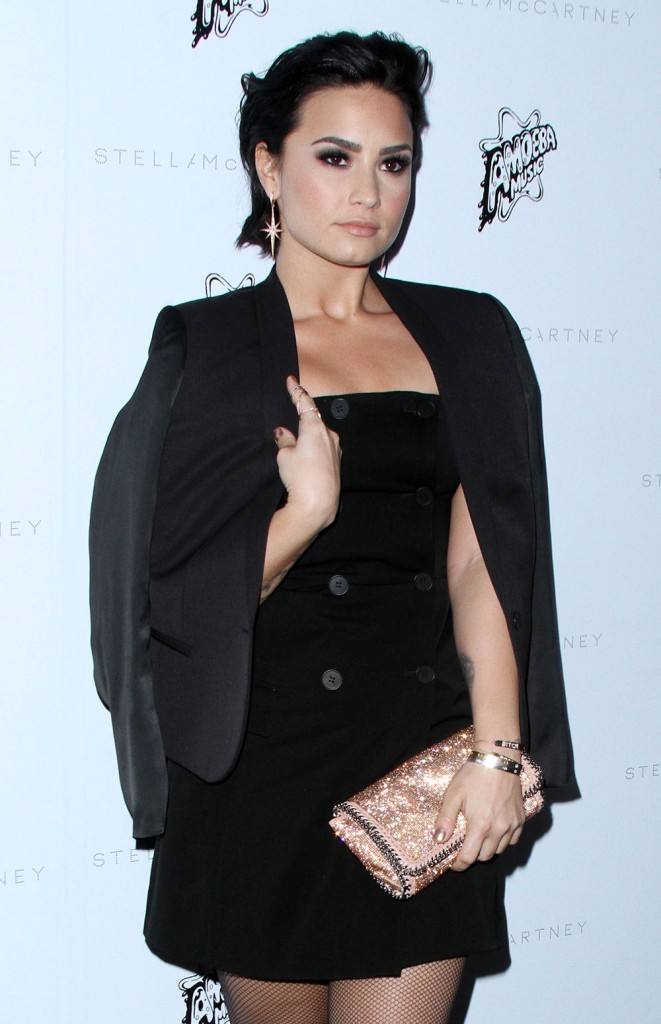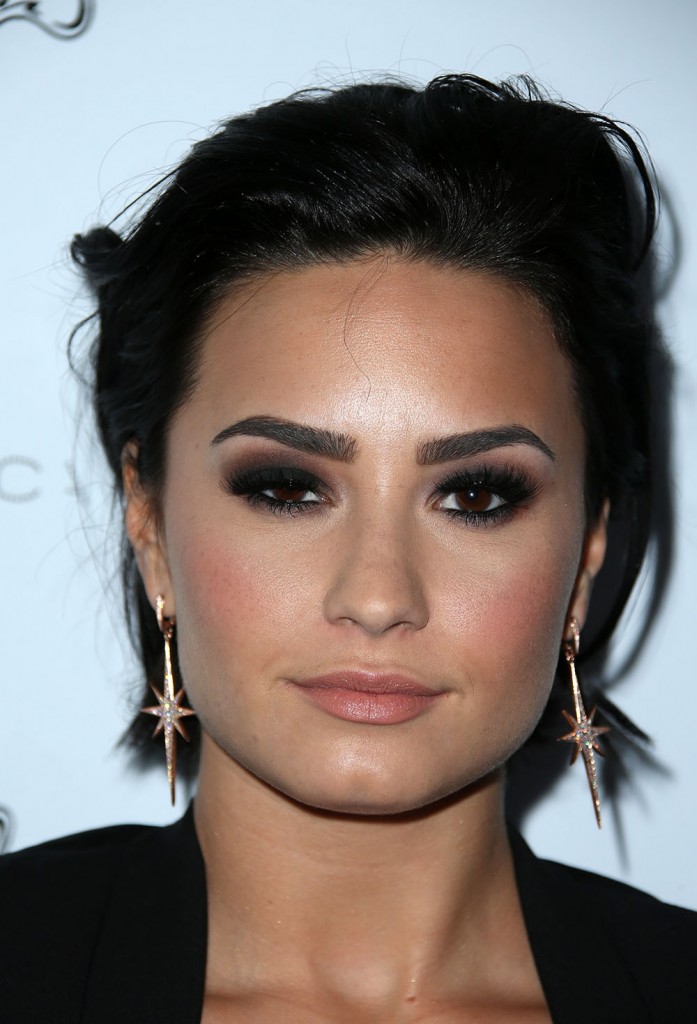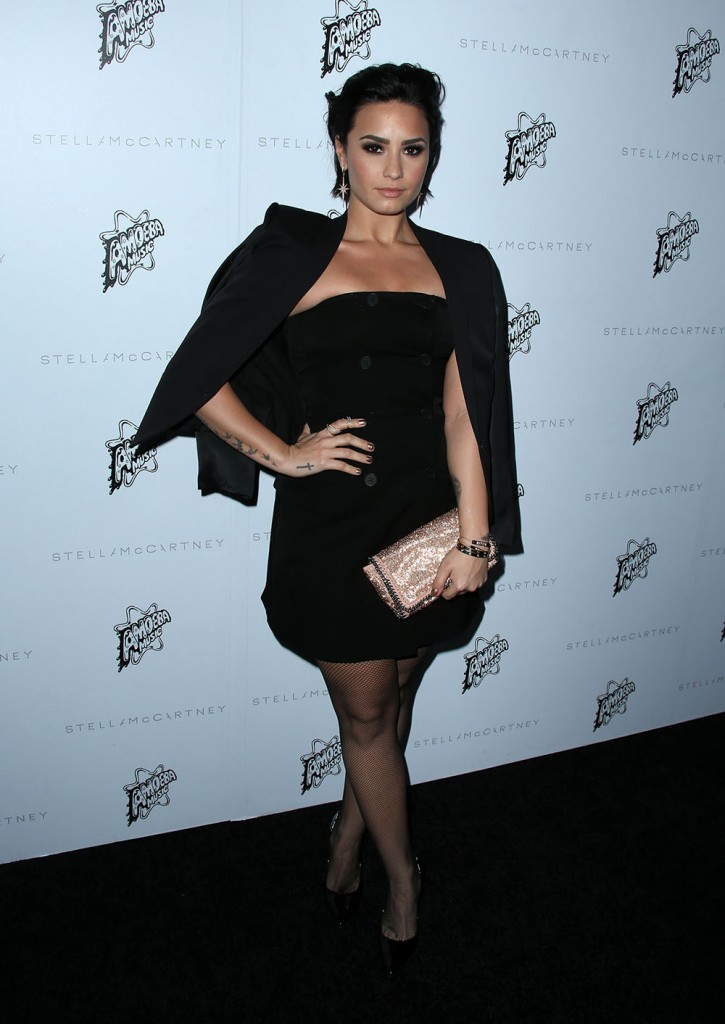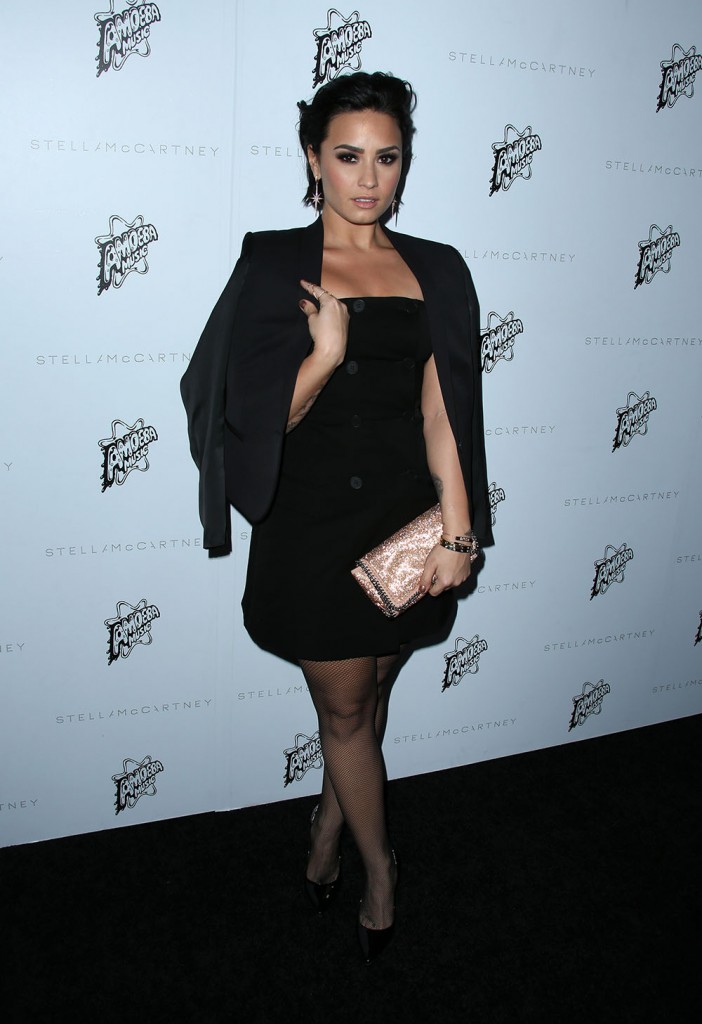 Photo credit: WENN.com, Allure