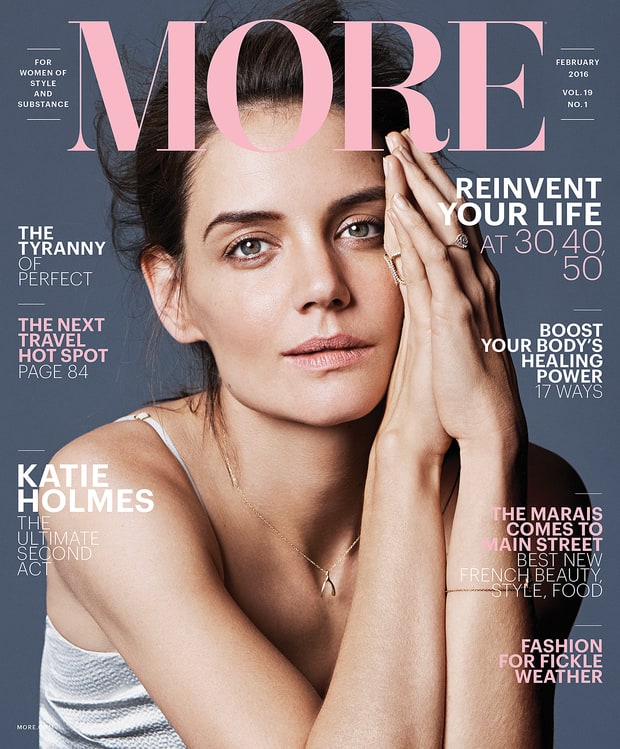 Katie Holmes is the cover girl for the February issue of MORE, which is available on newsstands on January 26. The 37-year-old actress, currently starring on Showtime's Ray Donovan, talks to the magazine about her new film, Touched with Fire, and her directorial debut, the mother-daughter drama All We Had. Of course, Katie leaves out the information we really want to hear – like dirt about her marriage to Tom Cruise and her dealings with the Church of Scientology, but hey, is anyone surprised that she doesn't want to talk about that?
All in all, the interview doesn't give us any earth-shattering revelations about Katie, except that she does, actually have a sense of humor – laughing out loud quite a few times. As the interviewer notes, "Her laugh is downright raucous—deep, loud and infectious. She has two types. There's the single burst—Ha!—which usually accompanies some self-deprecating remark or realization. Then there's the blast, Hahahaha! It's like the audio at a fireworks display." It's good to know that Xenu may have given her back some of her pre-marriage personality. Here's what Katie had to say in between the giggles:
On starting over, and living life on her terms: "You've got to keep going. In every part of your life. Focus on the positive. Stay creative. Go to things that interest you. Do work that's fulfilling. Challenge yourself. What's amazing about the human spirit, there are so many people doing inspiring things. If you focus on that, it makes your life richer."

On finding new challenges: "I feel more creative. I feel ready…When I was a young actor, things happened quickly. My second job was Dawson's Creek, and suddenly I was known. I was 18 years old; I had no life experience. I felt, 'I don't have anything to bring. I don't know what it's like to be, say, really angry. I'm doing the best I can.' But with age I've gained confidence. I understand the kind of stories I want to tell. I have more experience in business. I feel more certain."

On playing a bipolar character in Touched with Fire: "I gained a greater empathy for people who are struggling with mental illness. Before the movie, I'd hear something about it and think, 'Wow. But that's over there.' Unfortunately, we're quick to judge, especially in this day of social media and the Internet—which I think is an ugly-maker. Everybody looks ugly when they're on the Internet. But I wouldn't want to live a flat life, with no pain."

On trying new things and not being afraid to make mistakes: "I like to be around people who make me learn something. I gravitate toward people who are doing things I don't know how to do. [Being intimidated] is a waste of time. Just ask if you don't know something. Ask. You're probably going to make a mistake. Get over it…Some problems are never going to be solved. So dance them off, and you'll feel better."

On dating: "That's not something I want to answer…[I don't] have a five or 10-year plan. I feel like I'm still a teenager in a lot of ways. I do a lot of things I did then. I paint, I color. I cook sometimes. I still feel like a girl. I don't quite feel like a woman, maybe because I'm the baby of my family. I'll probably be 90 and feel like, 'Not a woman yet!' Ha!"
Katie needs to quit being so coy about the dating thing, especially since pretty much everyone knows by now that she's dating real life American hero Jamie Foxx. Hell, if I were dating him, I'd be jumping on a sofa. This relationship is definitely the most interesting thing about Katie, and it would be great to hear about it. And the whole Xenu thing. I read Going Clear and watched the documentary. Who wouldn't want to know more about that? If she ever decides to open up about all of that, it's sure to be an epic interview. And Katie, if you ever want to spill the beans, call me.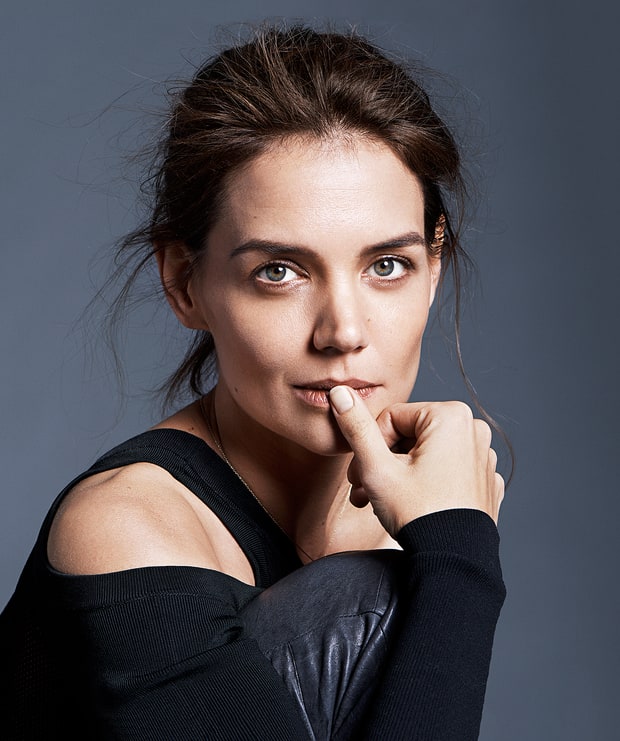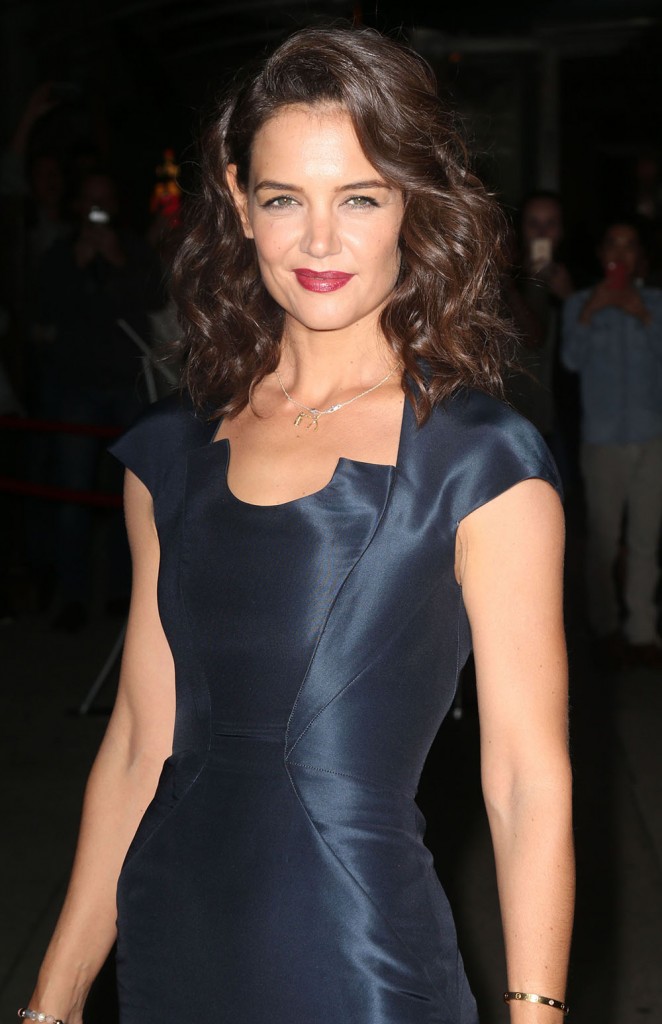 Photo credit: FameFlynet, MORE