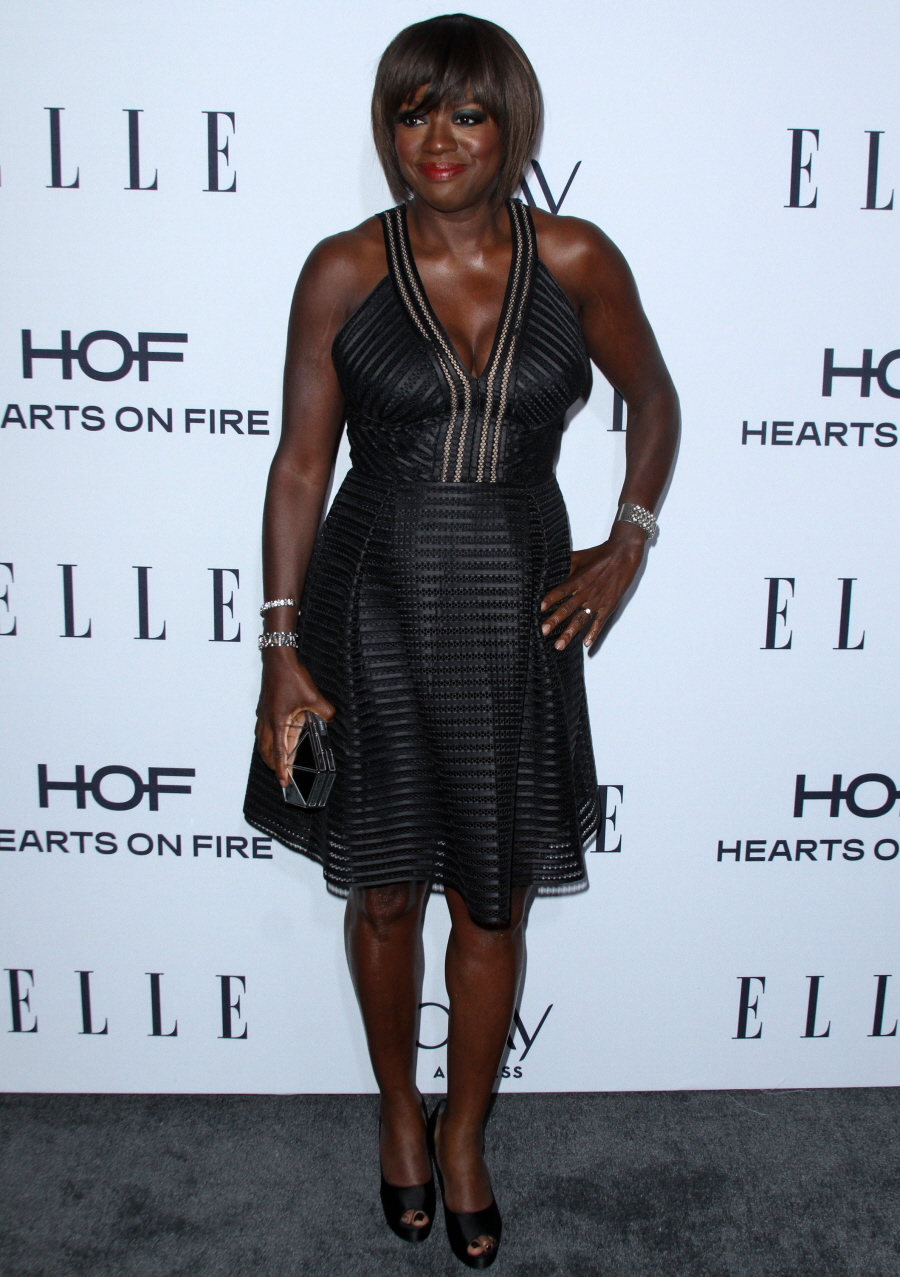 Here are some photos of Viola Davis at ELLE's Women In Television event on Wednesday. I wish I had a good excuse for not covering these photos yesterday, but I honestly just missed them. My bad! Viola is the first African-American woman to ever take home the Emmy for Best Actress in a Drama. In the past three or four years especially, Viola has been discussing race, gender, institutional racism, poverty, representation and more. And I love her. I love how thoughtful and ballsy she is. I love that she never attacks one person specifically, but you can feel her anger and sadness at the system that devalues her as a woman and as an artist. So, Viola has chimed in about #OscarsSoWhite.
"The problem is not with the Oscars, the problem is with the Hollywood movie-making system. How many black films are being produced every year? How are they being distributed? The films that are being made, are the big-time producers thinking outside of the box in terms of how to cast the role? Can you cast a black woman in that role? Can you cast a black man in that role? The problem isn't even our pay. You could probably line up all the A-list black actresses out there [and] they probably don't make what one A-list white woman makes in one film. That's the problem. You can change the Academy, but if there are no black films being produced, what is there to vote for?"

Davis is not attending the awards show this year, not because she's boycotting, but " 'Cause I'm gonna be on vacation." But when asked whether she agrees with stars like Tyrese, who have argued host Chris Rock should protest the event, Davis said it's the comedian's choice.

"Like I said, the Oscars are not really the issue," she restated. "It's a symptom of a much greater disease. But if he does, I hope he takes it as an opportunity to make a statement, a social statement about change. It's 2016."
I agree with her sentiment about institutional prejudice/racism within the studio system, although I'd like to add two points. One, there are some great black filmmakers and black artists doing extraordinary work, which is why the Oscar snubs are so egregious. Where is Ryan Coogler? Michael B. Jordan? Idris Elba? That's why are people are mad. Because there were some great artists who were actively ignored. My second point is that the studios need to get better at supporting those diverse artists. Why didn't Warner Bros spend the money to support Coogler or MBJ for the awards season? Why wasn't more money spent around Idris Elba?
Here are some additional photos from the ELLE event on Wednesday. Priyanka Chopra looks pretty, but I still think she might need a new stylist. Kirsten Dunst is killing it and if you told me Olivia Wilde is preggo again, I would believe you.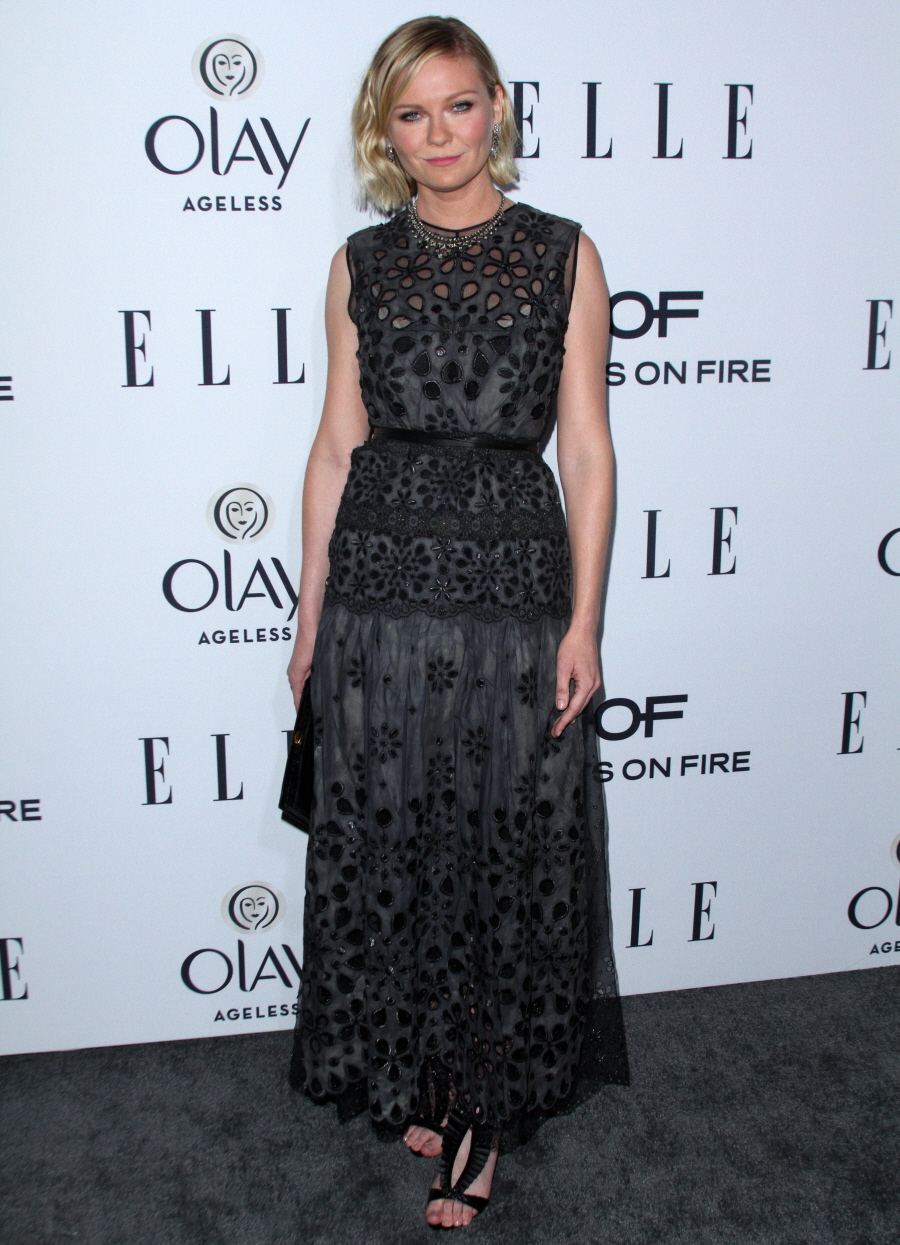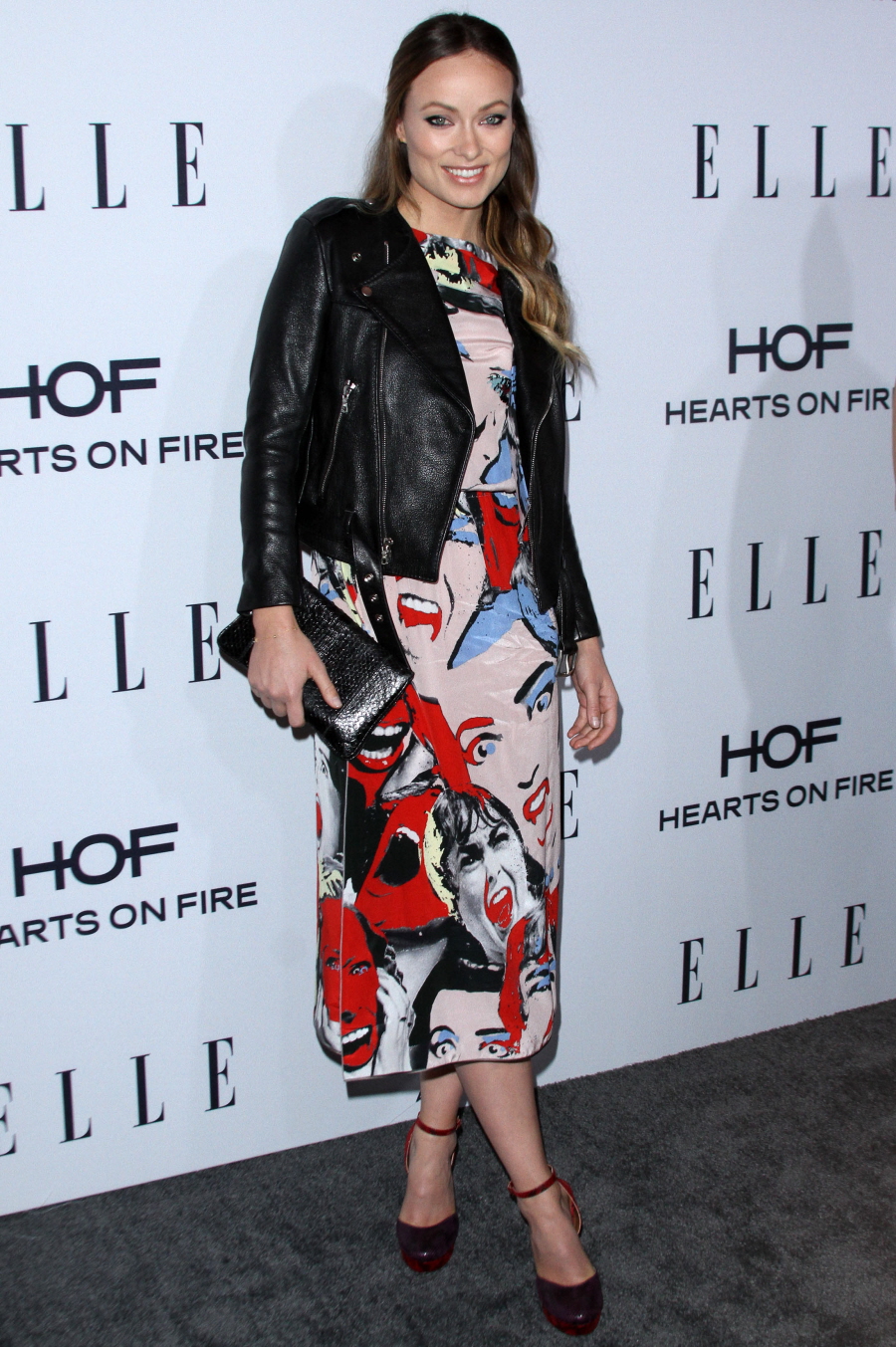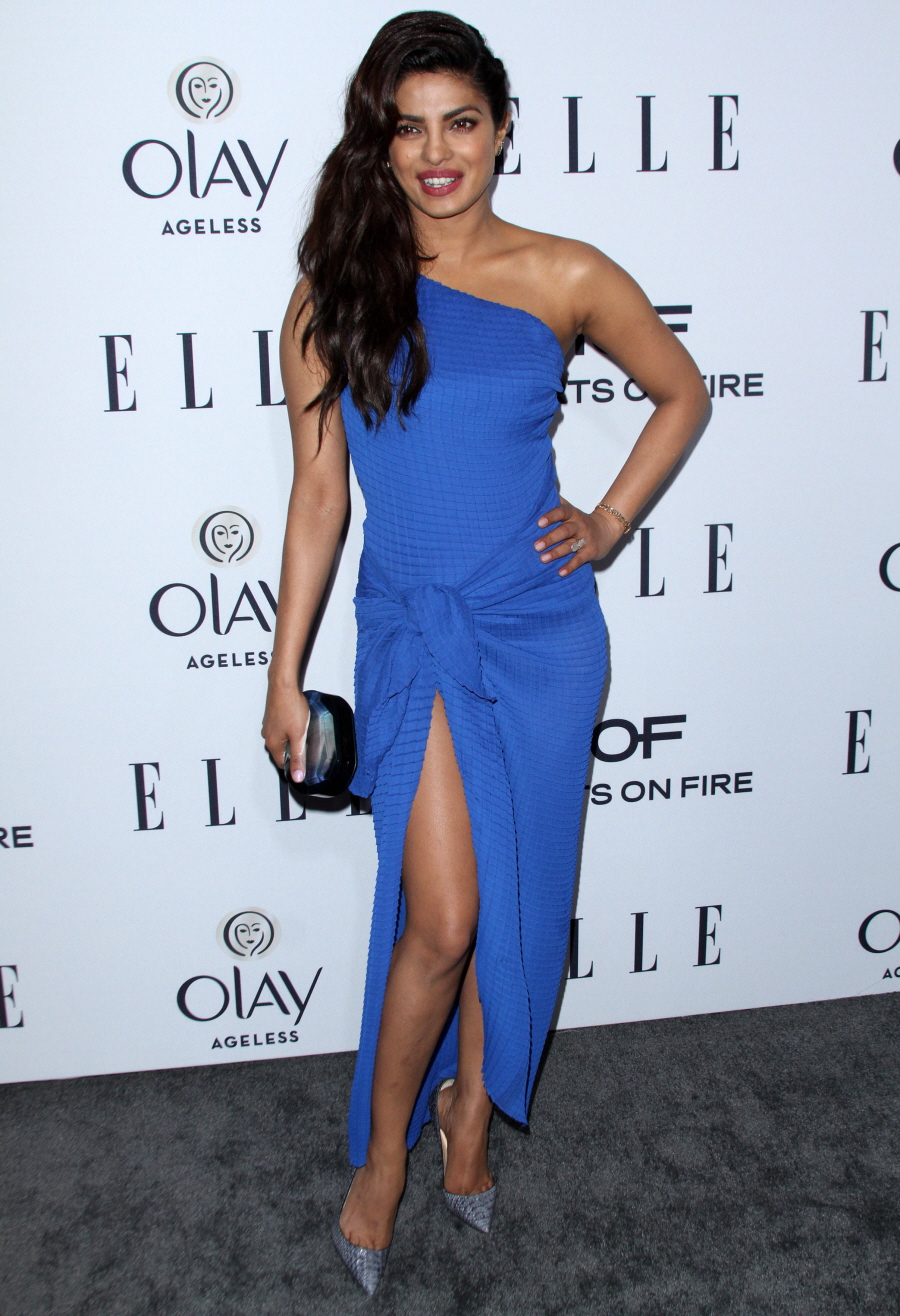 Photos courtesy of WENN.