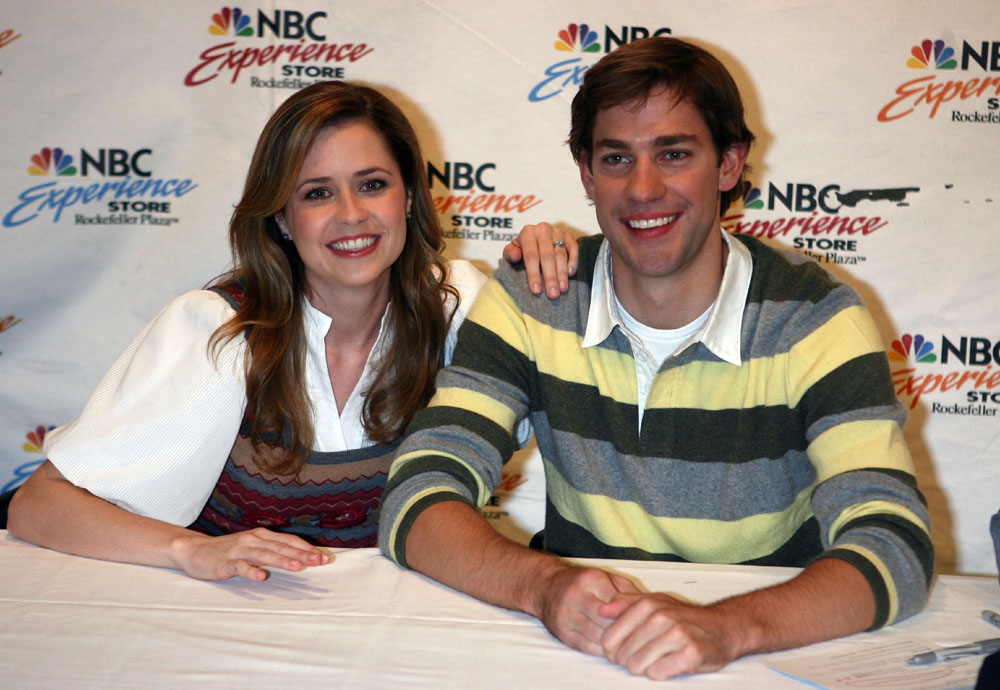 Fans of The Office were 'shipping Jenna Fischer's Pam and John Krasinski's Jim before they became an on-screen couple (and the fan videos live on, thanks to YouTube). The chemistry between the two actors had a lot to do with why the world fell in love with them (and why I cried like a baby when Jim finally popped the question to Pam on the show's fifth season). Jenna, out promoting her new NBC series NBC's You, Me and the Apocalypse co-starring Rob Lowe and Megan Mullally, popped into Andy Cohen's Watch What Happens Live and talked about what made Jim and Pam such a convincing (and adorable) couple.
When asked by a caller if the relationship was believable just because of "good acting", Jenna replied, "John and I have real chemistry. There's like a real part of me that is Pam and a real part of him that's Jim and those parts of us were genuinely in love with one another. But in real life we aren't totally Pam and totally Jim, so in real life we're not the perfect match…he was like a type of spouse that I had for a long time, he was my partner and we will always be close because of it." She added, "But in real life, we aren't totally Pam and totally Jim, so in real life, we're not the perfect match." Hey, it can't always be like Brad and Angelina in Mr. & Mrs. Smith now, can it? You can watch the clip here.
Don't be sad though, the actors are happily married, Jenna to screenwriter Lee Kirk and John to actress Emily Blunt. Fun fact: John is currently starring on the big screen in 13 Hours and one of his co-stars is David Denman, whom you may as Pam's ex-fiance Roy from The Office.
Is anyone surprised to hear this news? Jenna is a doll and how could you not have chemistry with John Krasinski? I've worked in a lot of offices and never had a co-worker as attractive as him. It is good to hear that they got along so well off-screen, it makes the Pam and Jim romance even sweeter, if you ask me. Oh, and side note, I need to get on WWHL, Jenna got cupcakes!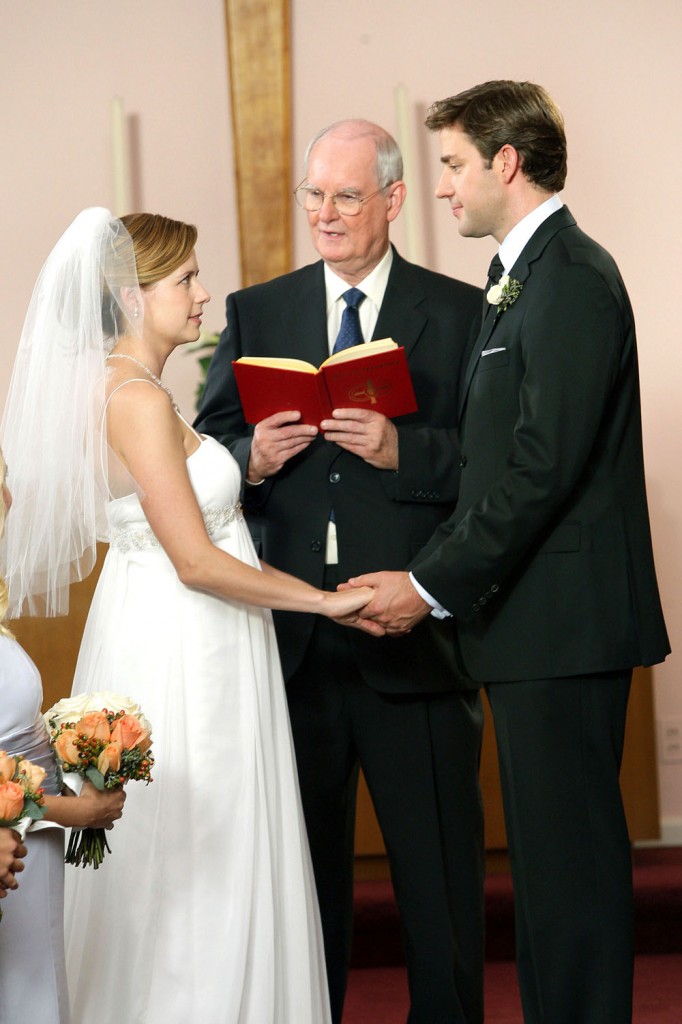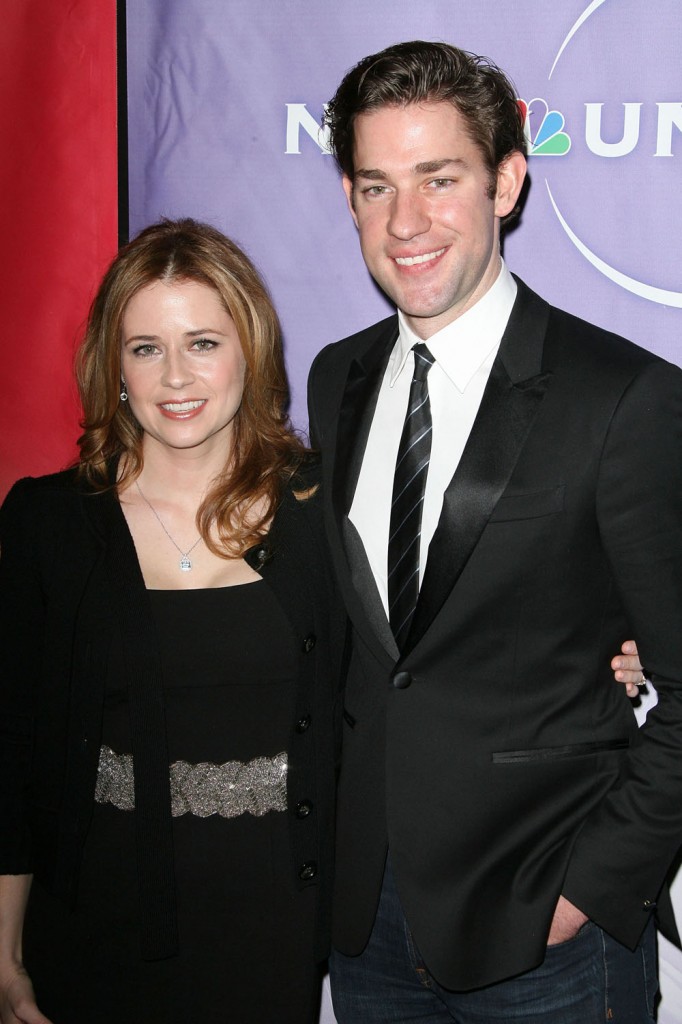 Jenna and John are shown in the header image in 2006. Other photos of Jenna and John are from 2009 (The Office wedding) and 2011 (event photos). Jenna is shown in 2016 and 2015. Photo credit: WENN.com