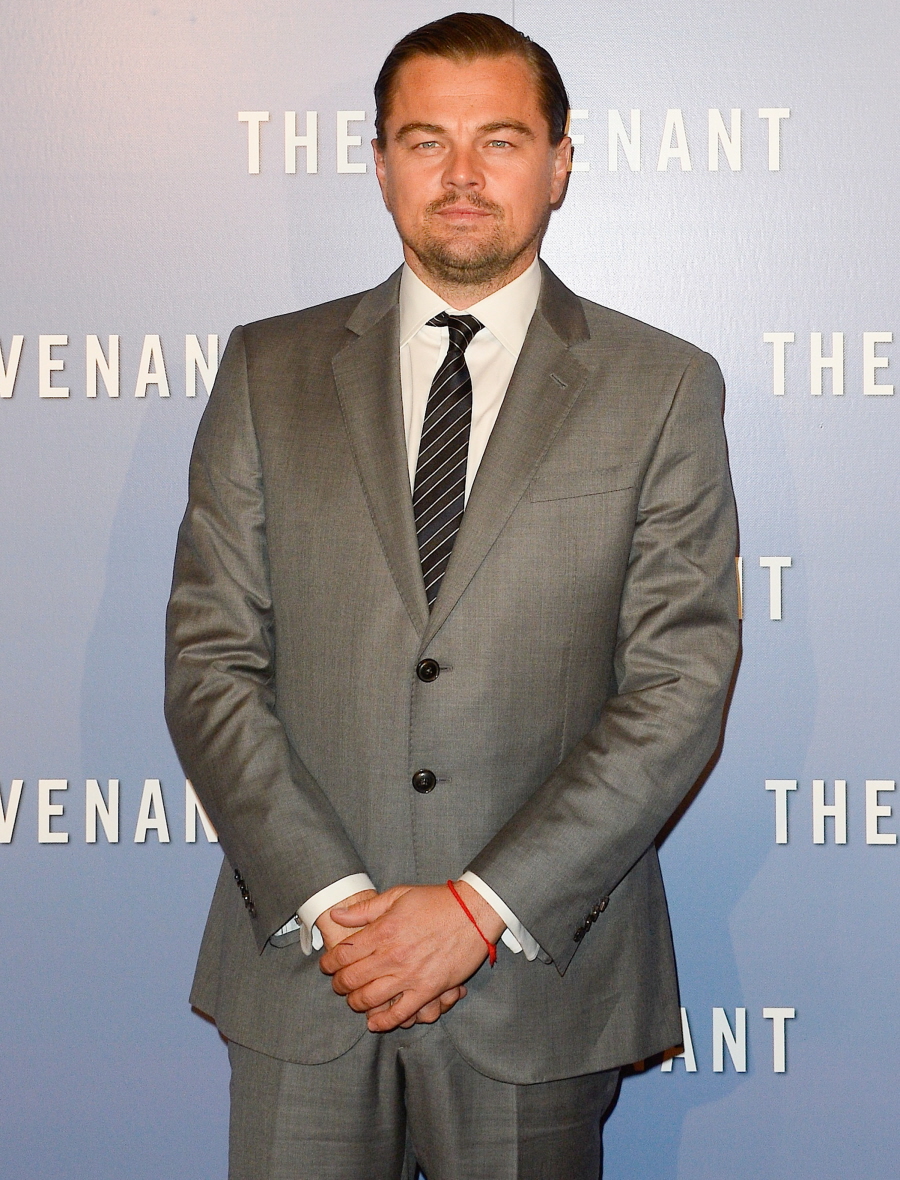 Last week, everyone was focused on #OscarsSoWhite. It was the big story with so many moving parts and so many celebrities saying interesting or stupid things. But the whole time, Leonardo DiCaprio was staying silent… about #OscarsSoWhite. He was trying to campaign and make headlines about other issues, it's just that Leo got lost in the mix. Leo was at Davos, making speeches about environmentalism and climate change and announcing a $15 million dollar investment (from his foundation) in environmental projects around the world. But during his big Davos speech, Leo tried to generate headlines to remind everyone that he's been an environmental crusader for years. He told the rich crowd at Davos:
"We simply cannot afford to allow the corporate greed of the coal, oil and gas industries to determine the future of humanity. Those entities with a financial interest in preserving this destructive system have denied, and even covered up the evidence of our changing climate. Enough is enough. You know better. The world knows better. History will place the blame for this devastation squarely at their feet."
Who would take issue with that? Besides Leo's yacht captain and the guy piloting Leo's private jet, I mean? Oh, just Canada's hot new prime minister, Justin Trudeau. Trudeau listened to Leo's speech and the prime minister was disturbed by Leo's rhetoric:
Canadian Prime Minister Justin Trudeau urged Leonardo DiCaprio to tone down his "inflammatory rhetoric" on climate change saying it was not helping those who have lost their oil-industry jobs. At a dinner later in the day, Trudeau, elected in October as the head of a Liberal government, took the 41-year-old actor to task.

"I pointed out that both Alberta and Canada have new governments over the past year that are committed to action on climate change…and that there are families suffering, out of work, who need to be supported, and inflammatory rhetoric doesn't necessarily help those families or help Canada," Trudeau said as he recounted his remarks to reporters on Friday. "He actually said if we took concrete action on climate change he would be the first to come up and celebrate with us."
I get Trudeau's point, and he's speaking like a politician who is worried about employment rates and the dwindling middle class in North America. Leo's point would have probably been that if first-world countries make the investment in green technology, those will be the jobs that supplant oil-industry jobs. But that's not the point of this at a gossip level. The gossip is that there's boy drama between Prime Minister Heartthrob and Leo.
Photos courtesy of Fame/Flynet, Getty, WENN.