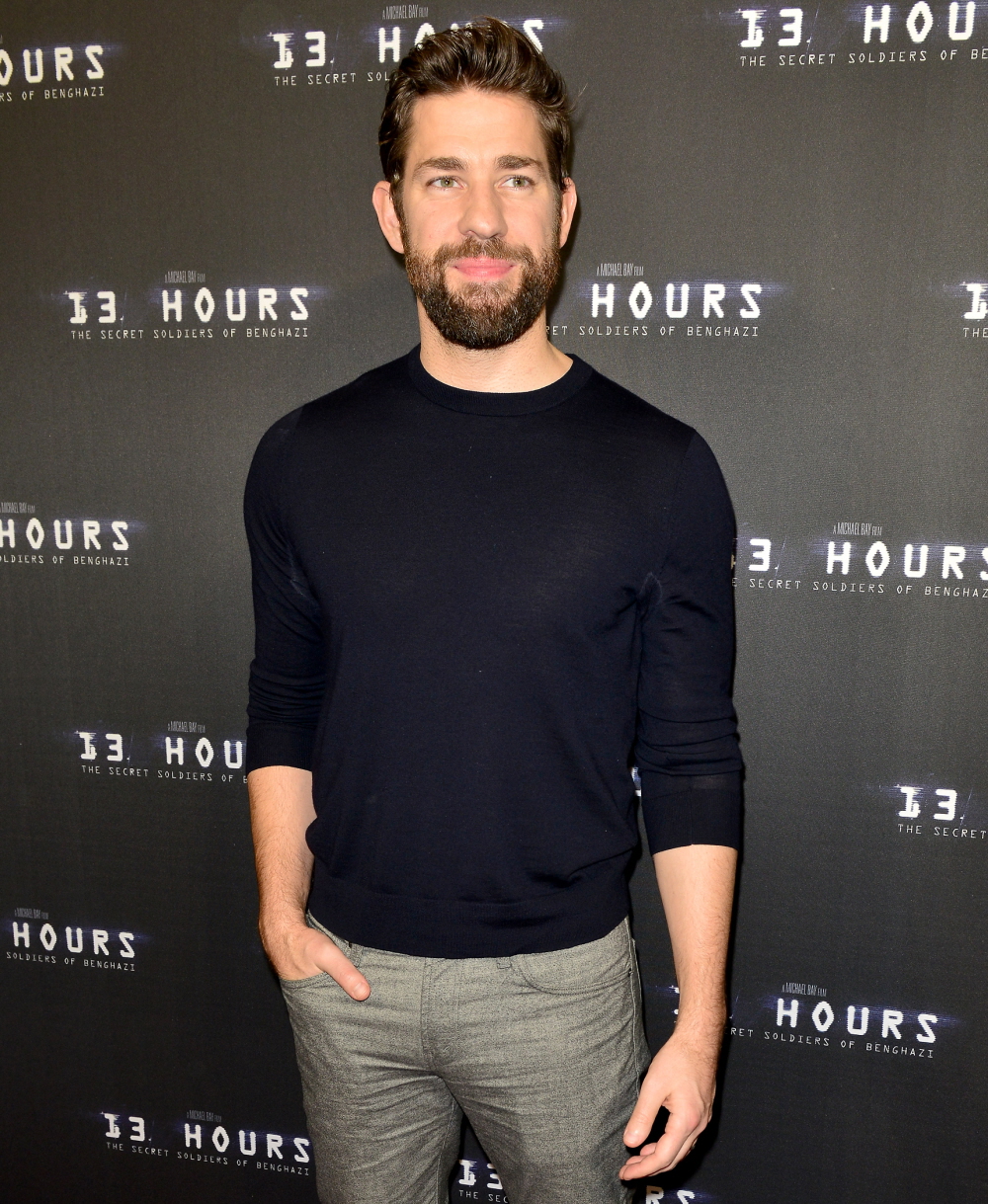 Up until a few days ago, I honestly thought Michael Bay's 13 Hours: The Secret Soldiers of Benghazi movie was a work of half-fiction. I didn't realize that this was based on the real story of a group of soldiers already within Libya, sent to Benghazi to try to rescue the American ambassador and his team. Anyway, I don't know if the subject was too tricky for American audiences or whether no one was in the mood for Michael Bay's take on a tricky subject, but the box office for the film has not been great. It hasn't been totally horrible, but it hasn't been great either. It also doesn't help that GOP presidential candidates keep name-checking the film as they slam Hillary Clinton. So when John Krasinski – arguably the star of 13 Hours – was in Sundance this weekend to promote another film, he fielded questions about the politics of 13 Hours and more. You can read the full Daily Beast piece here. Some highlights:
He was never a playboy: "I'll be really honest with you, I was never the coolest kid on the block, so I never had the 'good ol' days' of a playboy type of lifestyle. My good ol' days were entirely different. So for me, the best days of my life started when I met my wife—that's the truth, it's not just me saying it because it sounds nice on a card. She's one of the coolest people, she's so talented, she's beautiful, and she's certainly out of my league. And so all of a sudden all of the things I loved, I got to find someone who loved that about me. There was a lot of my life that she hadn't experienced and a lot of her life that I hadn't experienced, so all of a sudden we got to start doing things that we liked. When you're lucky enough to meet your one person then life takes a turn for the best. It can't get better than that."

The politics around '13 Hours': "I think it's a shame that a movie like this would be used so much as a political football. Now, I'd be naïve to say that people weren't going to take this politically. If that was your agenda, and you wanted to see this movie politically through your own lens, you were going to do that whether we want you to or not. And that's your right. What I don't think is fair, and what I think is a shame—and actually I'll go so far as to say a total dishonor—is to not at least acknowledge what this story is: acknowledging these six guys. These six guys need that acknowledgement, and they represent the men and women who serve all around the world. So by just taking this as a political football of 'this movie is a total propaganda piece,' you are robbing people of the ability to see what these men and women are actually going through."

Applauding our military: "I am actually slightly disgusted at the idea that applauding our military has become a political thing rather than universal. It's universal. That should be an immediate acknowledgment, and then all the political opinions, conversations, and punditry is part of the process. I would never say we shouldn't talk politically about stuff—as long as step one is acknowledging these guys and what they went through that night…. The truth is, we should all be proud of these guys, and the moment you politicize it, the more you're moving us toward a world that I don't want to be living in; a world where people want to score political points at all costs. On either side, this is what I hope people learn: In moments like this, when we're talking about the military, don't score points. We should all be on the same page."
There's a lot of nuance to what he says, and he expounds on it even further in the full interview. He's able to maintain a remarkably apolitical stance and focus on how these soldiers should be honored. And frankly, I kind of wonder if "the Benghazi issue" is going to be the political scandal the GOP hopes it will be. But before all of that, Hillary has to get the nomination… and it's looking like another uphill battle for her. Even Bubba is panicking, reportedly.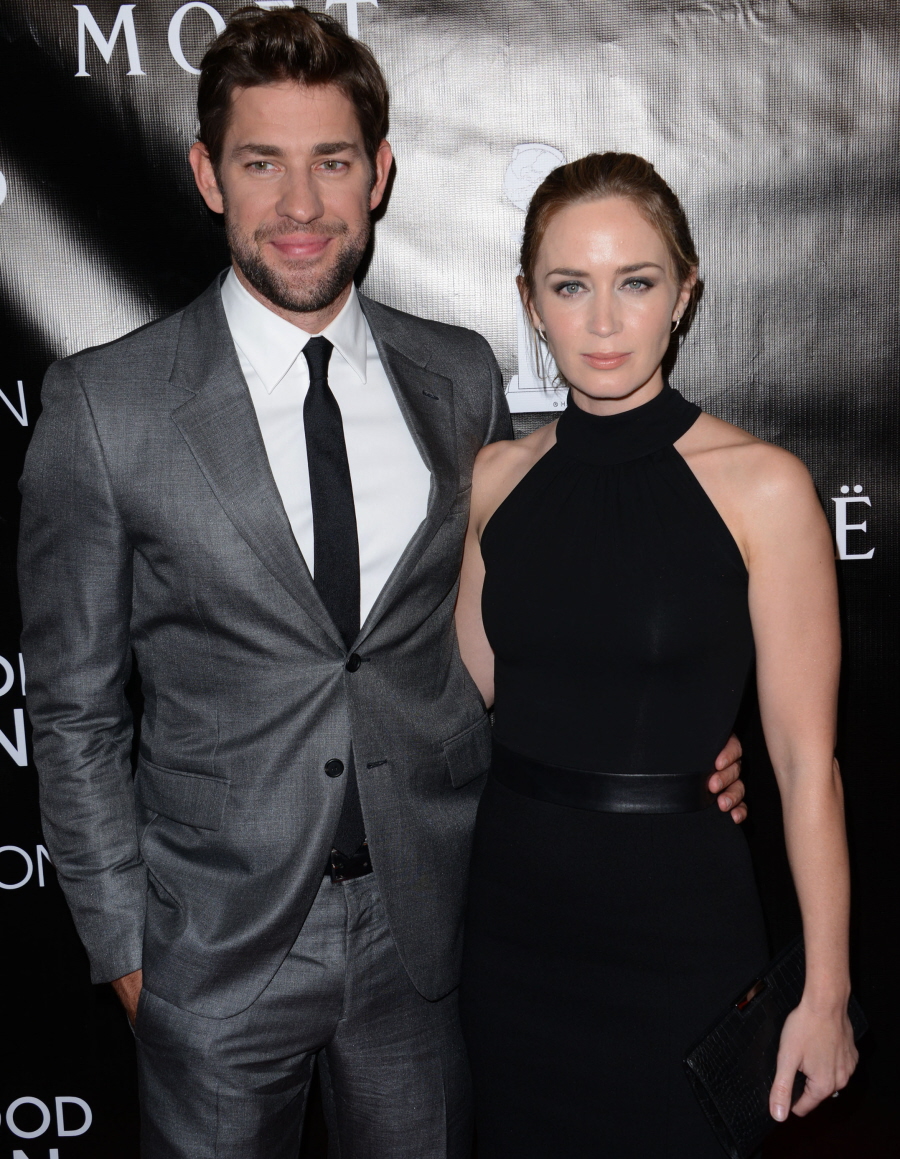 Photos courtesy of WENN, Fame/Flynet.