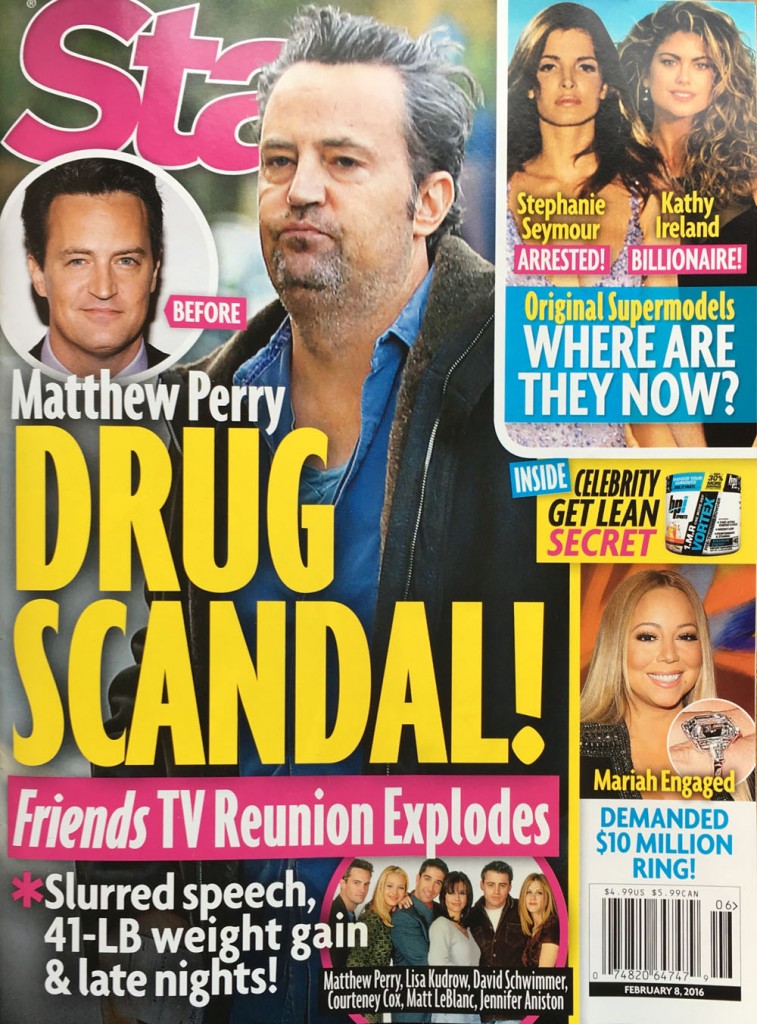 A few days ago, Matthew Perry stepped out in London looking disheveled and like he gained a few. He has a history of drug and alcohol abuse, which he's been more than open about. Perry went to rehab twice at the height of his Friends fame, in 1997 and 2001. He's since become an advocate for drug addicts in the legal system and has opened his own sober house using his Hollywood mansion. So to accuse him of being on drugs again is pretty serious given how committed he is to his sobriety, only Star did just that, using Perry's absence from the Friends reunion and his weight gain as their evidence, apparently. Gossip Cop got the denial from Perry's rep:
Describing Perry as "looking worse for the wear," the outlet accuses him of "slurring his words" and having "wild mood swings." A so-called "source" is quoted as saying, "He hasn't been himself lately… His excuse is always that he needs more sleep, but some of his friends are saying story doesn't add up."

"Every single time he's relapsed, it started with him behaving erratically, and that seems to be happening again," claims the supposed snitch. "His friends and family are worried about him." The article adds, "A few of his nearest and dearest have been concerned enough by the actor's behavior to broach the subject — but so far he has ignored their pleas…"

A rep for Perry now tells Gossip Cop exclusively, "There is no truth to the Star report."
I mean there is some truth in that he looks like he gained a little, but that happens! It's no reason to say that he's back on drugs. Perry didn't go to the Friends thing because he's working on a play in London that runs six nights a week and he couldn't get away. In fact he just talked about his prior drug addiction on a British Radio show and said he can't remember about three years of time when he was on Friends. That's incredible but he's not relapsing! He's probably just stress eating because he's working so much now. Been there. Perry has been spotted out with a trainer in London so he's working on it. I feel bad for him that Star put him on the cover.
Oh and here's a cover of People from 2013 where Perry talked about his drug addiction and his work with addicts.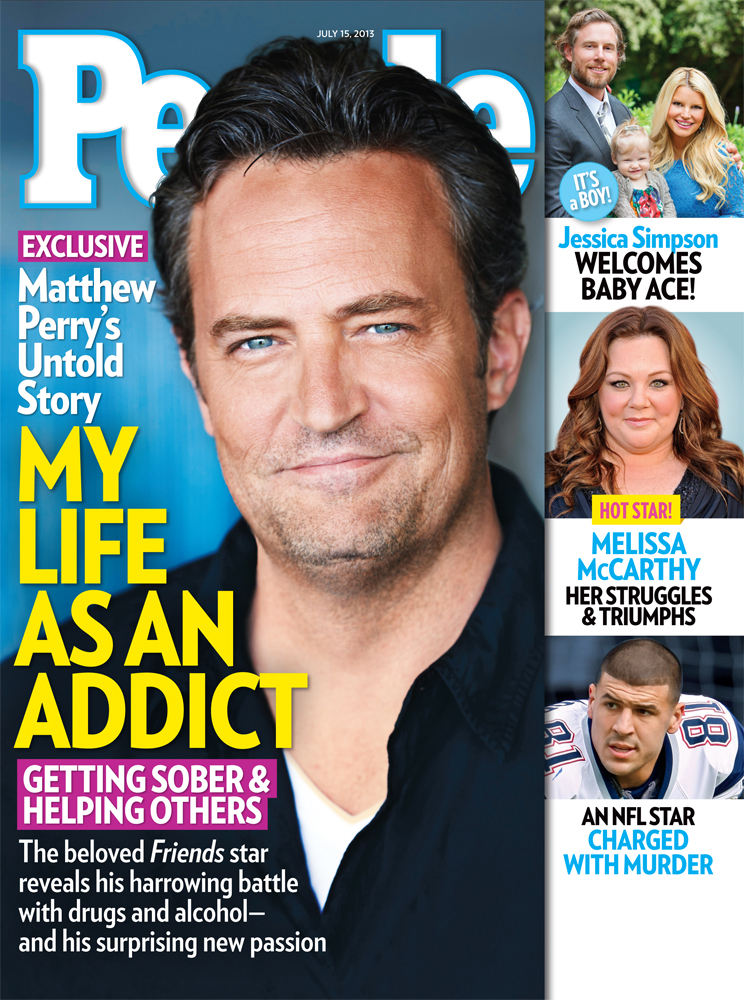 All these photos of Perry, below, are from this month. He looks pretty good to me on Graham Norton. I would.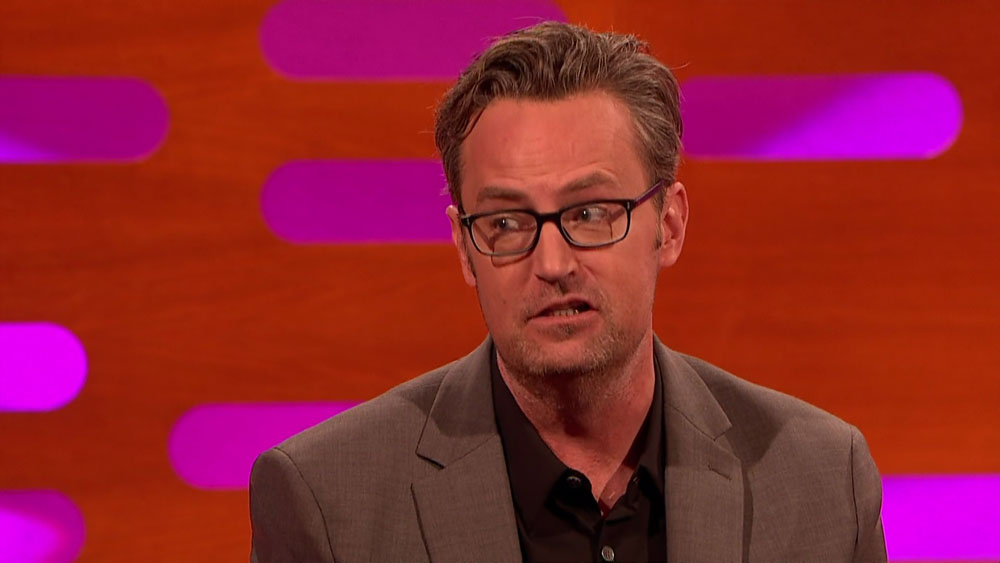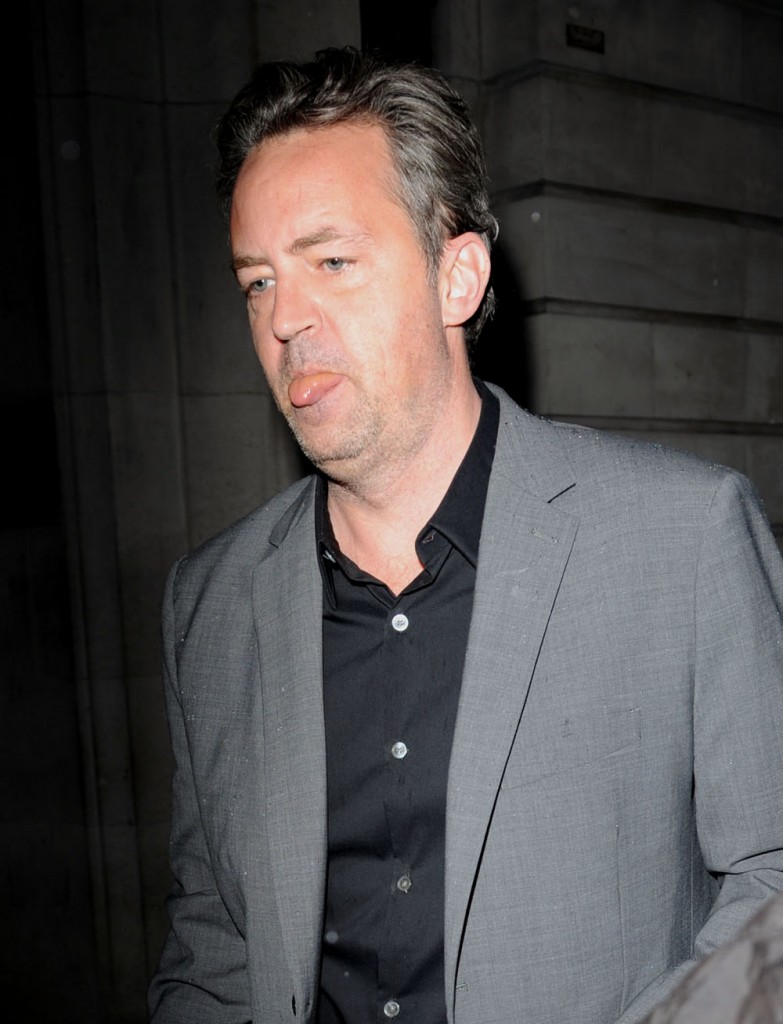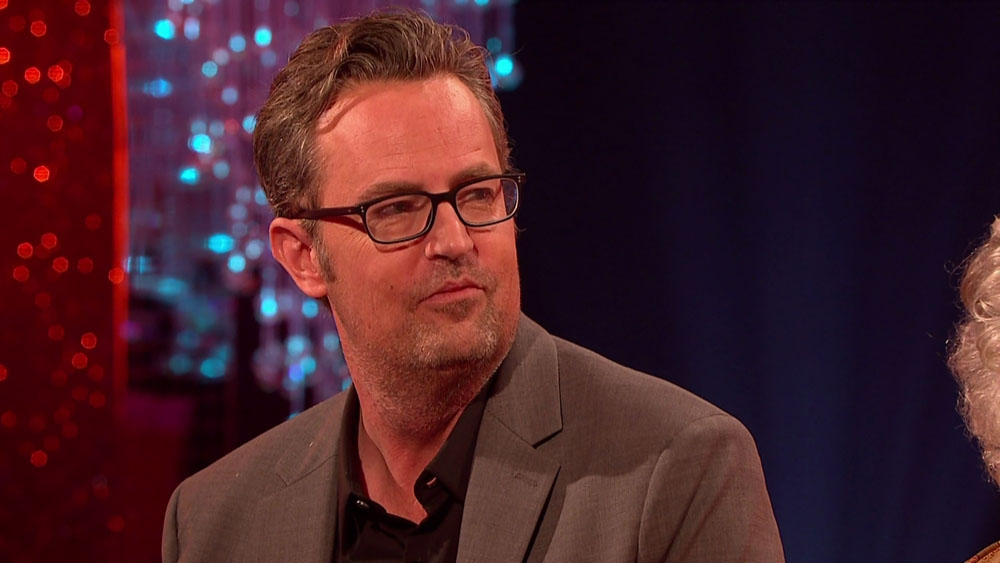 photo credit: WENN.com and FameFlynet