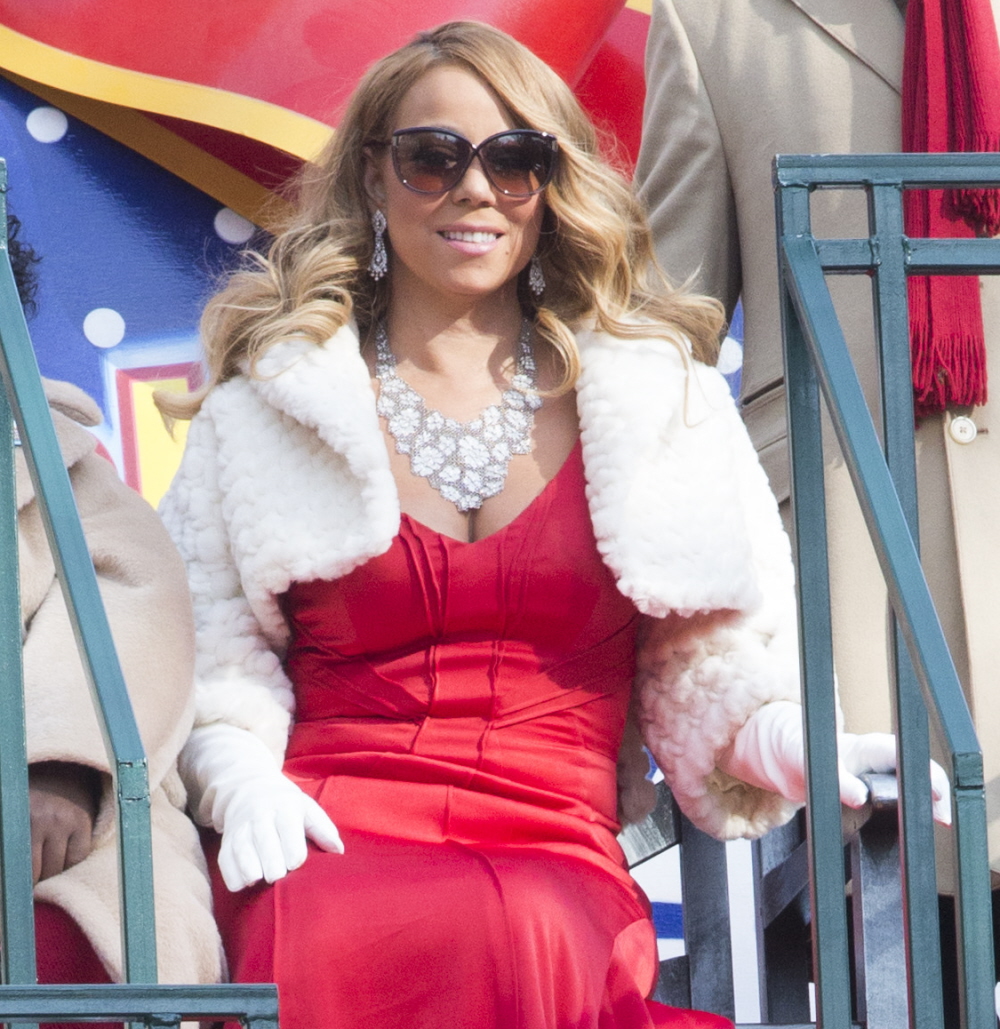 People Magazine wins this week's "Obvious Story Is Obvious" Award, although I'm not mad about it at all. As we've been discussing, Mariah Carey and James Packer are engaged. He proposed last week in NYC and he gave her a giant, 35-carat diamond ring which reportedly cost more than $10 million. Yes, James Packer is a billionaire and it's better than Mariah could have ever imagined. Which is what People's story is about – People's source provided several quotes about how Mariah loves being waited on hand and foot and she loves being treated like a princess and so of course Packer is the man for her. What? This is brand new information!!
Everyone knows Mariah Carey loves a good wedding. After all, this is the woman who dressed as Cinderella and shut down Disneyland just to celebrate renewing her vows with ex-husband Nick Cannon. Now engaged to her billionaire fiancé James Packer, who proposed on Jan. 21 in New York City with a whopping 35-carat diamond engagement ring, the Grammy-winning superstar might have found her happily ever after.

"Mariah was always a hopeless romantic," a source close to the singer tells PEOPLE in this week's issue. "She deserves the dream and I am sure James will give her just that."

Estimated to be the fourth-richest person in Australia with a net worth of $4.7 billion, Packer, 48, recently signed a lease for a luxury home outside L.A. at a little less than $250,000 per month, where Carey will raise her 4½-year-old twins, Monroe and Moroccan, from her marriage to Cannon.

The singer "always loved being showered with roses and diamonds," says a pal. "And now her princess fairy tale is coming true."

"She is super excited," says an insider. "And she has never been in a better place."

With plans still to be finalized, friends are anticipating nothing less than the best for Carey's next wedding. Adds a pal: "Mariah is someone who likes to be taken care of."
At one point, I was going to say that this was a first for Mariah, but then I remembered the Tommy Mottola marriage. Mottola treated Mariah like a princess too, but it was more like she was living in a gilded cage. He controlled everything about her life and career (at least according to Mariah) and she couldn't wait to break free. But I suspect this Packer thing is different, for what it's worth. First of all, Mariah is older now and she has a more specific idea about what it means for a man to "take care of her." And that idea involves Packer spending a lot of his money to make her happy. Bless this union!
PS… I love that she got lipo'd and tucked for Packer. Do you think he paid for it?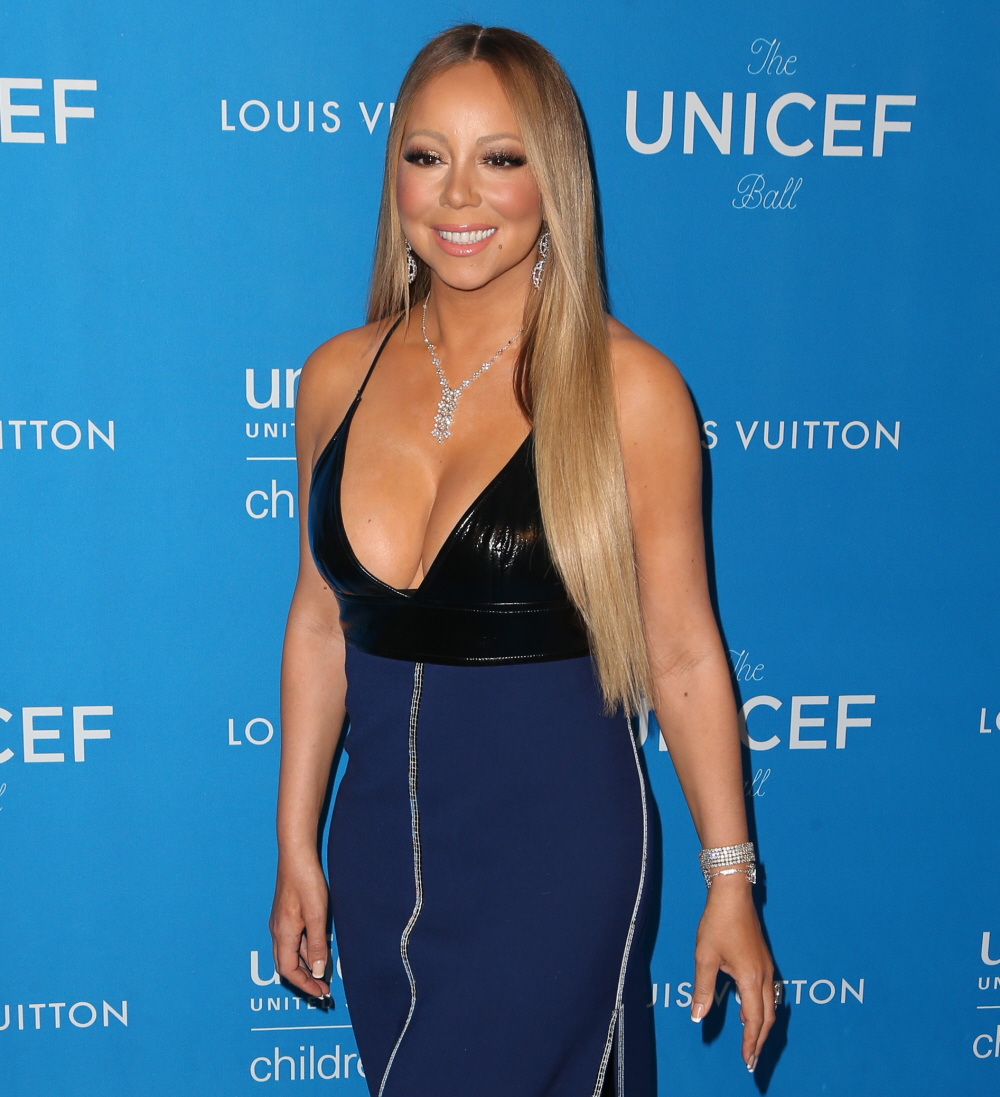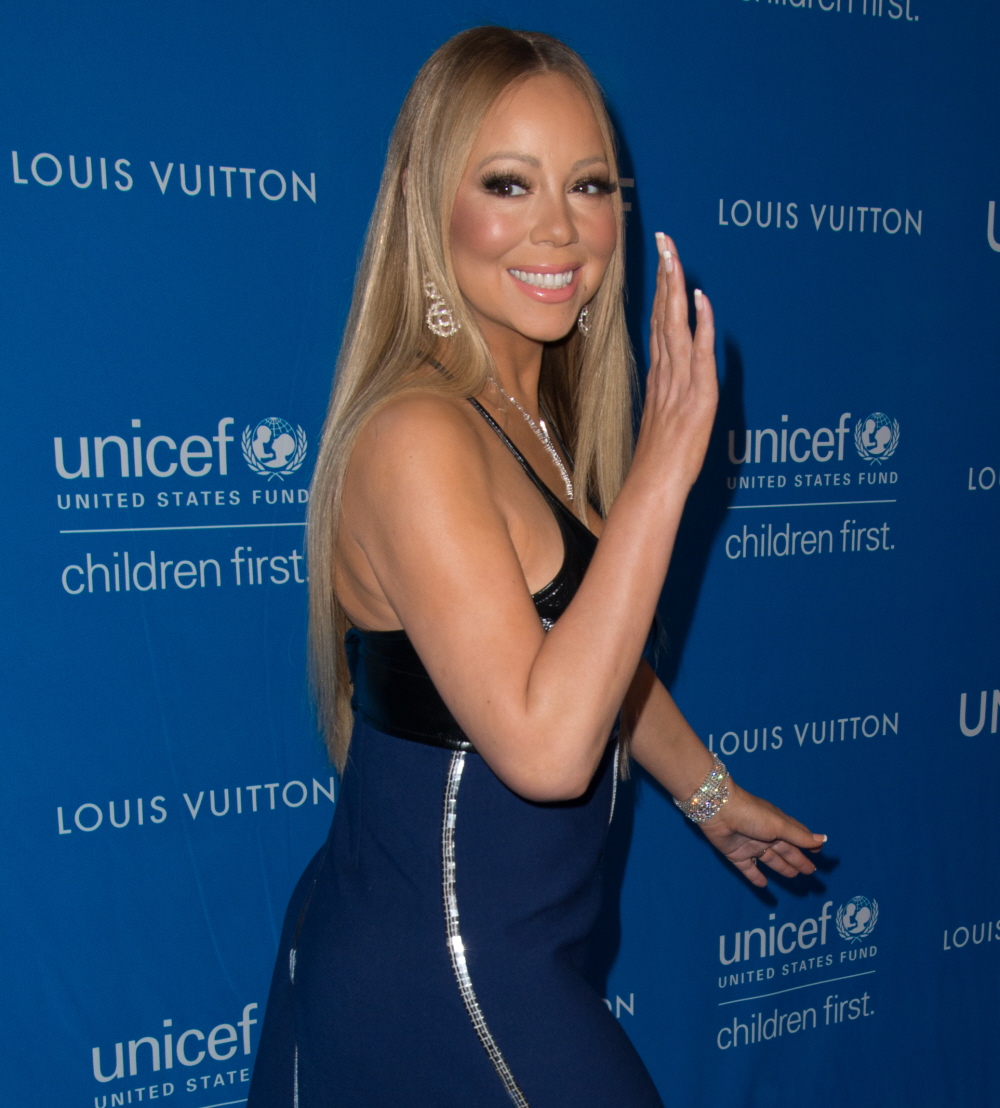 Photos courtesy of WENN.