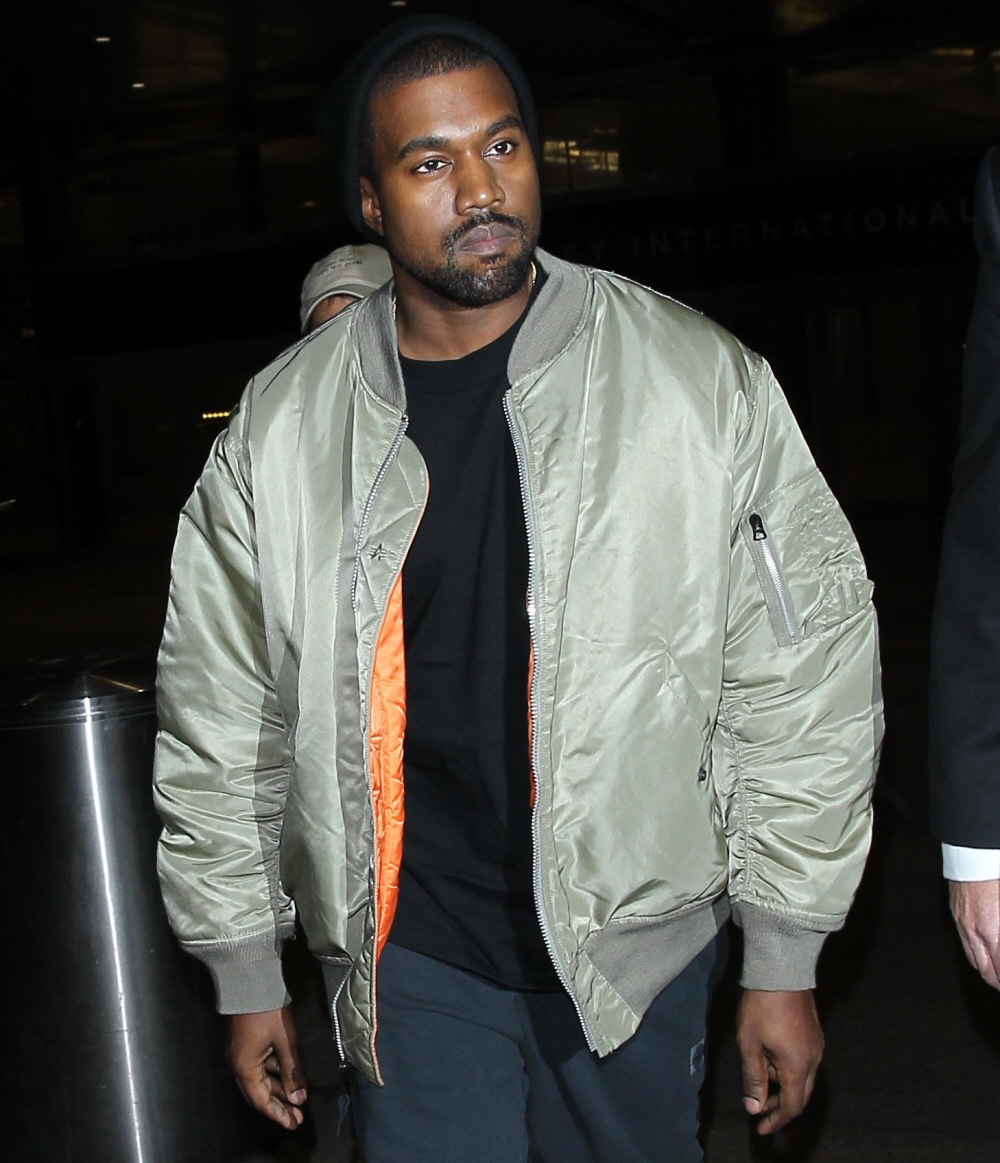 The whole thing started innocently enough. On Wednesday, Kanye West took to Twitter to announce he was changing the name of his new album. He was calling the album Swish for weeks/months, but he said he was changing it to Waves. Kanye's friend/frenemy Wiz Khalifa took to Twitter to criticize the new album name, tweeting: "Please don't take the wave." Then, a short time later, Wiz tweeted "Hit this kk and become yourself." Wiz's "kk" reference was a strain of weed, apparently, which I didn't know. Kanye didn't know that either, and he thought Wiz was making some kind of reference to Kim Kardashian. What followed then was a classic Kanye Temper Tantrum. What I love is that Kanye is still so tantrum-prone, but there's some kind of poetry to it too. Poetry and boy-beef. Since Kanye has deleted many of his original tweets, here's a greatest hits of some of the ACTUAL TWEETS that Kanye sent to Wiz.
Like, oh that's Ye and I can put his wife's initials on my twitter @Wizkhalifa

Bro first of all you stole your whole sh– from Cudi

Second, your first single was corny as f— and most there after.

no one I know has ever listened to one of your albums all the way through

you let a stripper trap you

I know you mad every time you look at your child that this girl got you for 18 years

don't ever come out the side of your neck at me

I am your OG, and I will be respected as such

I made it so we could wear tight jeans

I showed you respect as a man when I met you

You have distracted from my creative process

I went to look at your twitter and you were wearing cool pants

I screen grabbed those pants and sent it to my style team #Wizwearscoolpants

You wouldn't have a child if it wasn't for me

You own waves???? I own your child!!!!

N-gga I tried to call you and you changed your number

don't even hint at mentioning me my family or my wife I am your OG

I think you dress cool I wish I was skinny and tall

Maybe I couldn't be skinny and tall but I'll settle for being the greatest artist of all time as a consolation

This album is actually a Gospel album

Thank you for the extra promotion #WAVES available February 11th.

Ima take these down cause it's all about positive energy blessings blessings positive energy blessings.
Wiz barely responded to Kanye once Kanye really got going, but Wiz did tweet: "I been smashed the idea of that album even existing. I got joints to roll @kanyewest." As for the "stripper" reference, that was about Amber Rose. Kanye and Amber were a thing for several years and being with Kanye pretty much launched Amber's career as a model/personality. After Amber and Kanye split, Amber and Wiz got together and they have a child, Sebastian. Amber was following Kanye's hissy fit and she got in a few jabs on Twitter too. Her tweets are pretty obscene, so you can read the NSFW tweets here.
I don't know… like, it bugs me that Kanye keeps making derogatory references to Amber and it bugs me that Yeezy is so childish and petty that he'll go on this Twitter rants. But I also sort of enjoy it too, because… he's Kanye. Did you think he wasn't going to be a terrible mess?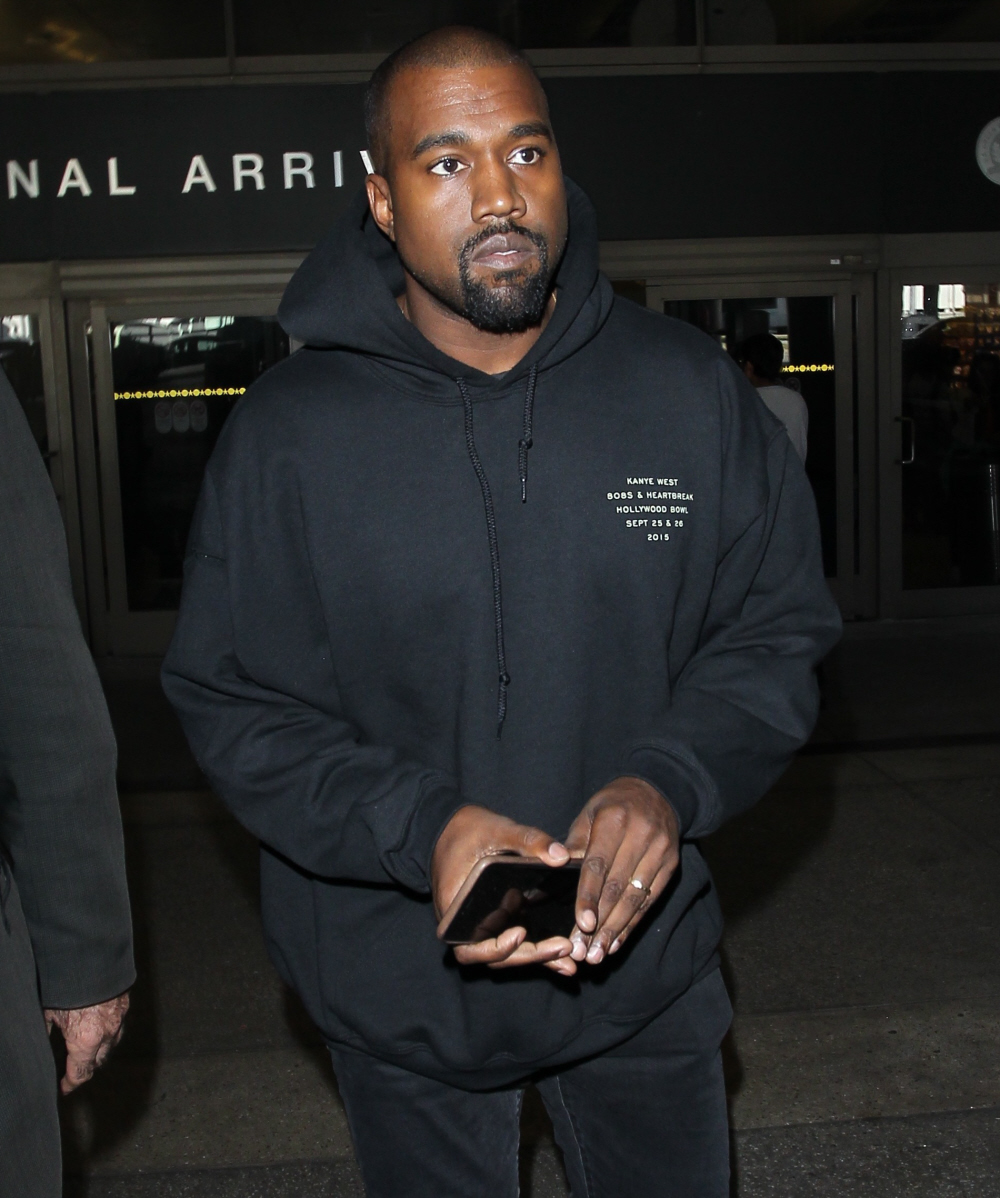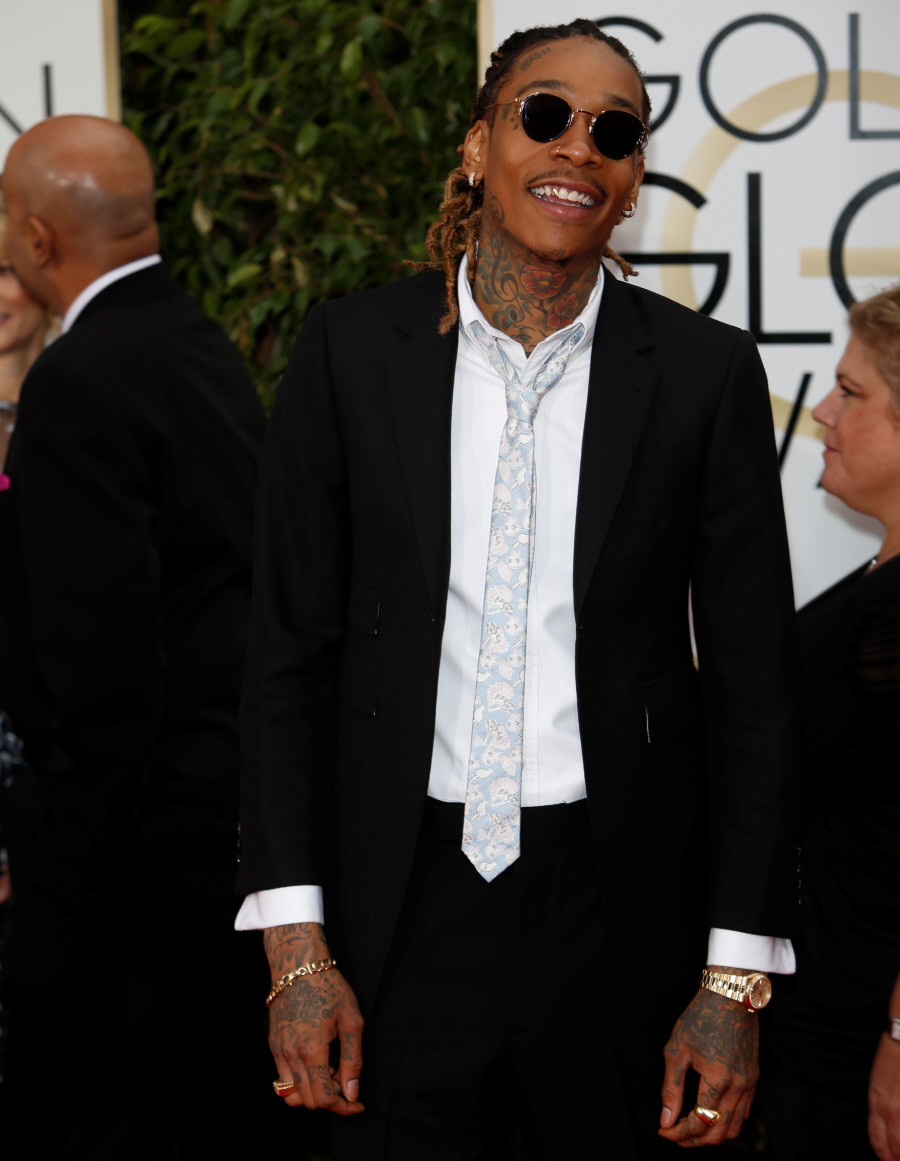 Photos courtesy of WENN.