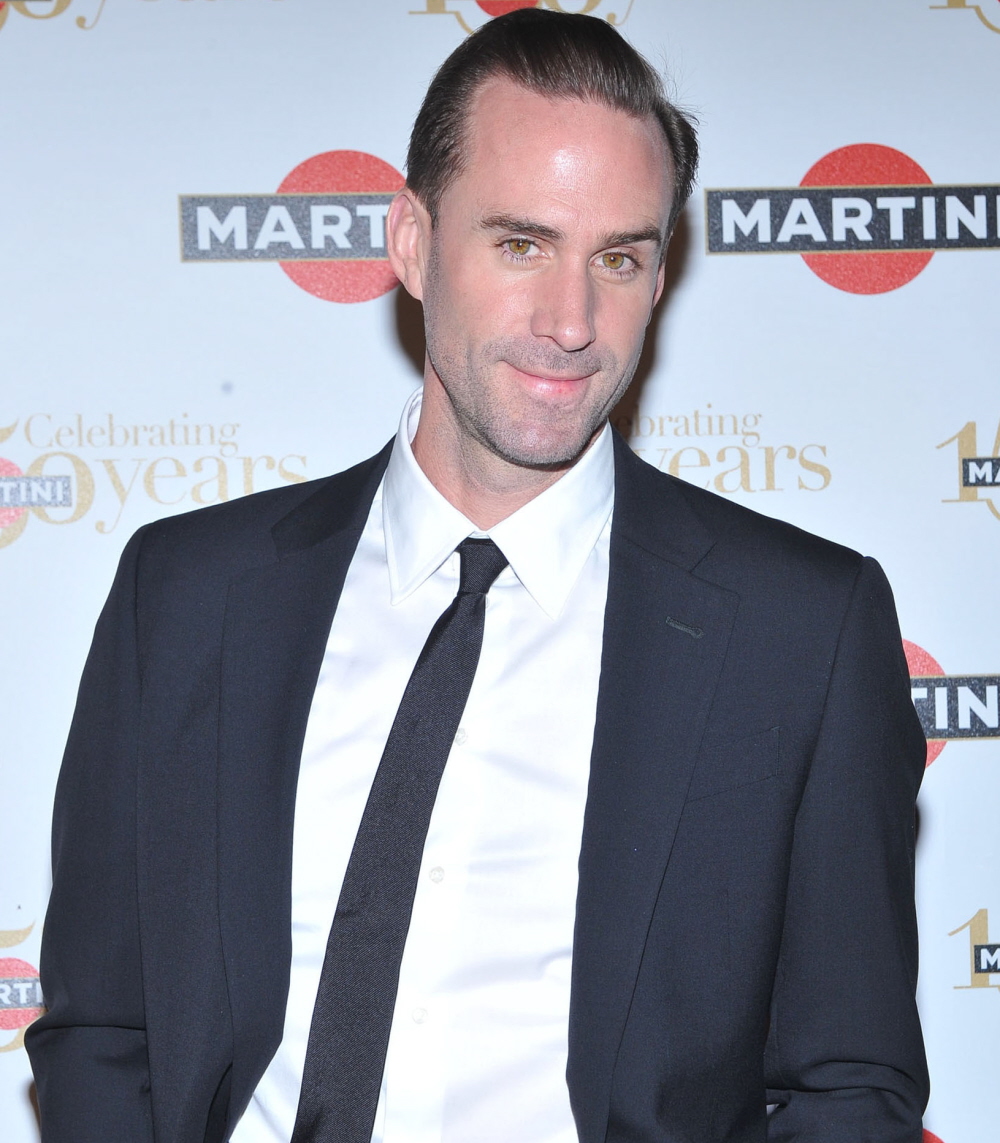 As we discussed yesterday, Joseph Fiennes was cast as Michael Jackson. Joseph Fiennes, the pale, white Englishman was cast as one of the most famous African-American entertainers of all time. The film in question is apparently a British-produced TV movie based on the Vanity Fair story (which might even be true) about MJ, Elizabeth Taylor and Marlon Brando attempting to drive back to LA after the 9/11 terrorist attacks. The internet was not happy about Joseph's casting, so much so that I guess someone thought it would be a good idea to send Joseph out to do damage control. Spoiler: it was not a good idea. Here's what Fiennes told ET:
He gets that people are shocked with his casting: "I'm a white, middle-class guy from London. I'm as shocked as you may be."

Why he signed on: "It's kind of off the wall, but the writing is a delight, and the kind of interaction between the three of them is funny, and also full of pathos. It's people who are so iconic, but also can be detached. You know, you can get detached from society. So it's examining that kind of wonderful and mad detachment… It's a light comedy look. It's not in any way malicious. It's actually endearing."

He doesn't think race should be an issue: "[Jackson] definitely had an issue — a pigmentation issue — and that's something I do believe. He was probably closer to my color than his original color."

He's actually a huge MJ fan: "The more I actually looked at Michael. The more I kind of fell in love with him."
First of all, regarding the wisdom of making this film… I can actually understand why someone thought it would make for a good movie. Just the idea of Michael Jackson, Elizabeth Taylor and Marlon Brando trying to RENT a car is a funny idea, let alone driving themselves to Ohio and having to stop for gas and snacks. As for the wisdom of casting Joseph Fiennes… that's still a hard no. And of course a white guy doesn't think race should be an issue when he's cast as an African-American.
Photos courtesy of Getty, Fame/Flynet and WENN.