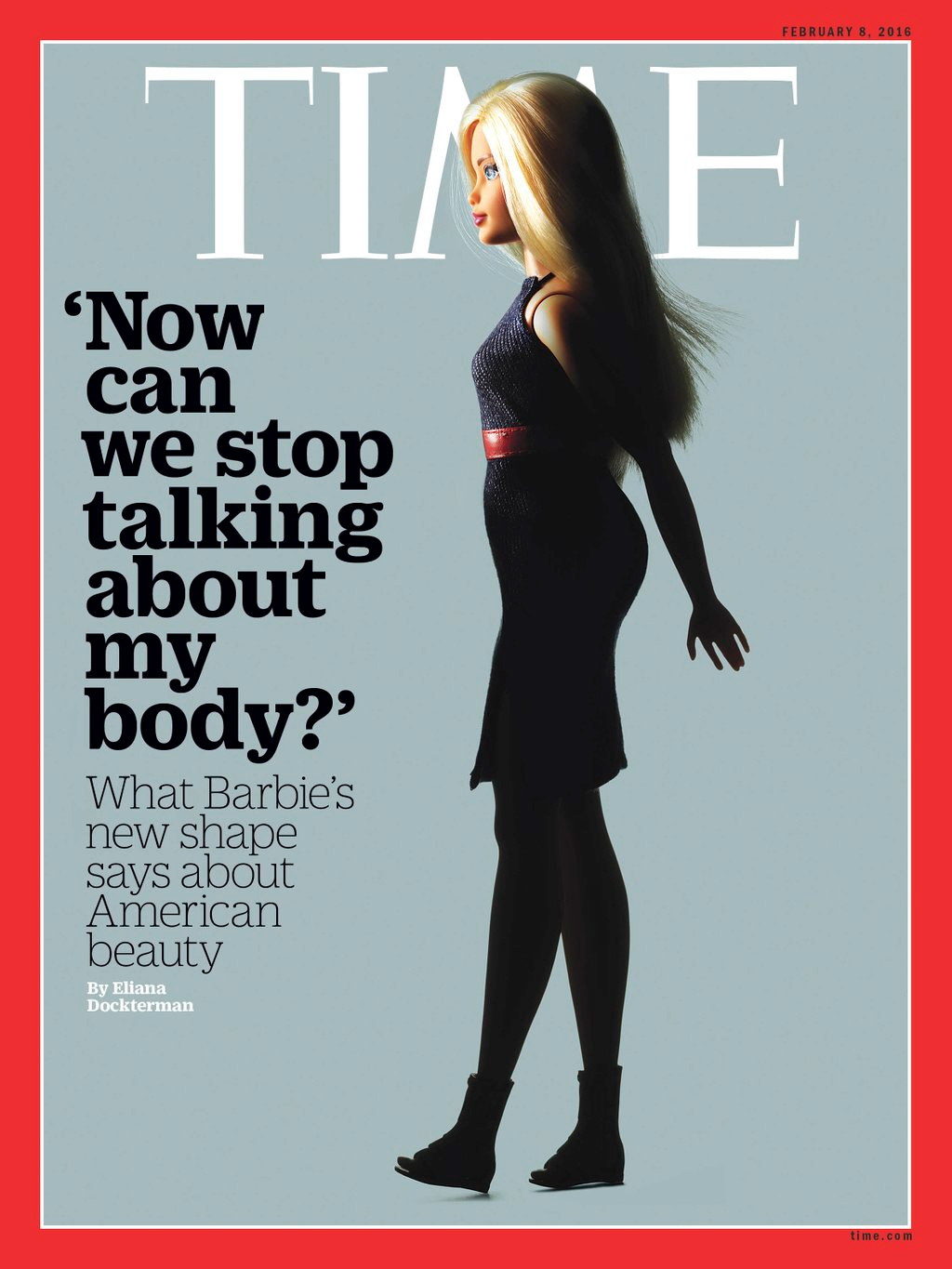 Here is this week's Time Magazine cover: THE NEW BARBIE. Or at least your choice of what kind of Barbie doll best represents your dreams and journeys. Yes, after decades of size-0, thin-thighed, blonde Barbies, Mattel has finally changed their doll in some fundamental ways. The new Barbie will be offered in seven different colors/races, with many different hair colors and three new body types: petite, tall and curvy.
Mattel will still be selling OG Barbie, but now kids will have more options. You can choose dark-skinned and petite Barbie, or tall and brown-skinned Barbie or curvy, white and brunette Barbie. All in all, there are 33 different dolls which will come out in stages. I'll call them Bootilicious Barbie, Realistic Thighs Barbie, Nerd Barbie, Blue-Haired Hipster Barbie, Jennifer Lawrence Barbie and Ariana-Grande-Proportioned Barbie. The different body types are getting the most attention, but I genuinely appreciate the fact that they're making Barbies with different skin tones and the dolls still get to be called BARBIE. They're not going to call the different Barbies different names, like one called Destiny or one called Kim or whatever. All Barbies, in all sizes, in all colors.
The Time Magazine piece about Mattel's Barbie Revolution is pretty interesting – go here to read. They're not even really pretending that this change came from completely pure, representative intentions. You see, Mattel has seen steadily declining sales of Barbies, but from 2012-2014, sales fell off a cliff and Lego became the biggest toy company in the world, dethroning Mattel. Lego prioritized the "Lego Friends" line, which teaches girls to build and probably worked really well for parents who want to encourage their daughters to pursue STEM fields. Meanwhile, Barbie was still the same-old, same-old and that was a big problem. So the head of the Barbie brand, Evelyn Mazzocco, decided to rebrand Barbie for millennial moms. You can read about the strategy in Time Magazine here.
So, is this too little, too late? I personally think that Barbie has lasted so long because of fashion, and as long as they keep making great clothes for all Barbie sizes, I imagine Barbie will last for another 50 years. I've read the treatises about why Barbie isn't feminist or why she's blah blah blah, but for me, it was about the fashion and it was about having a womanly-proportioned doll to dress up.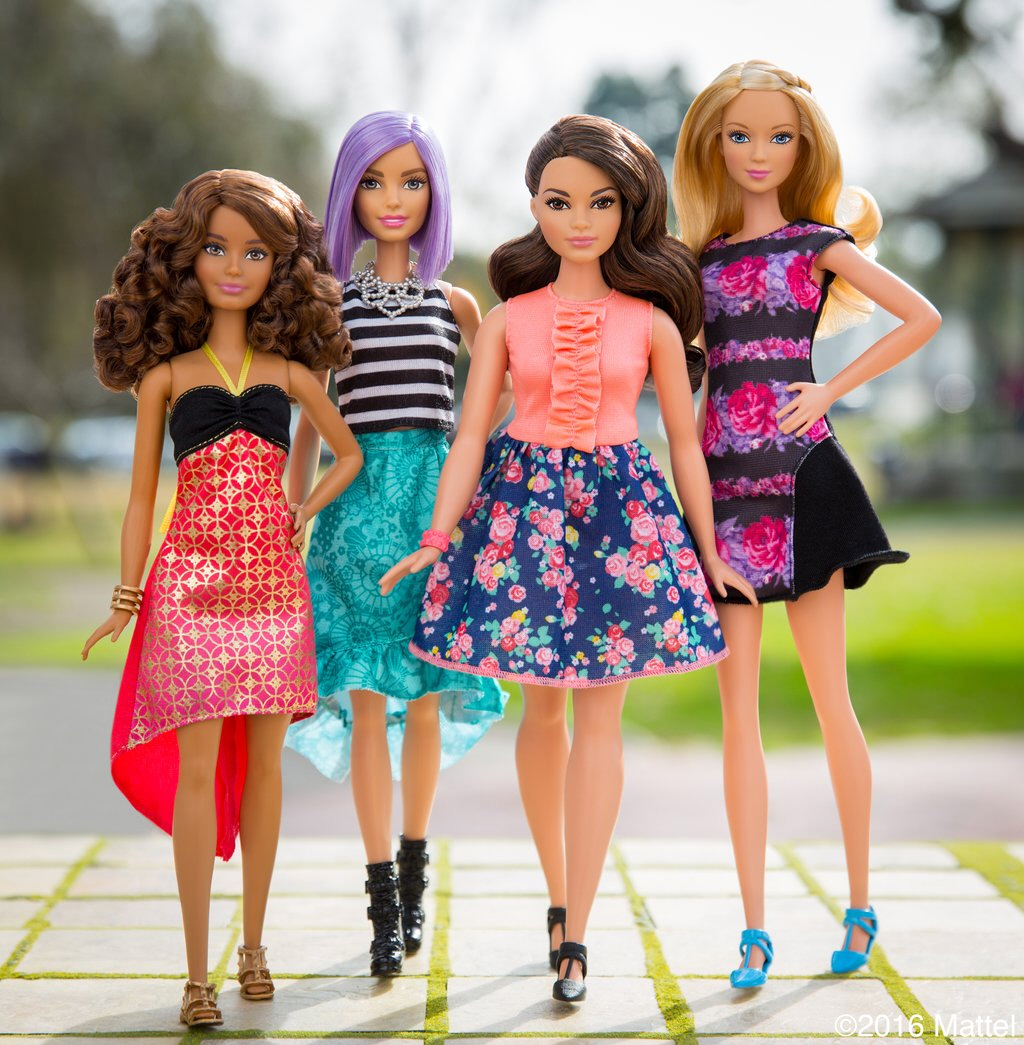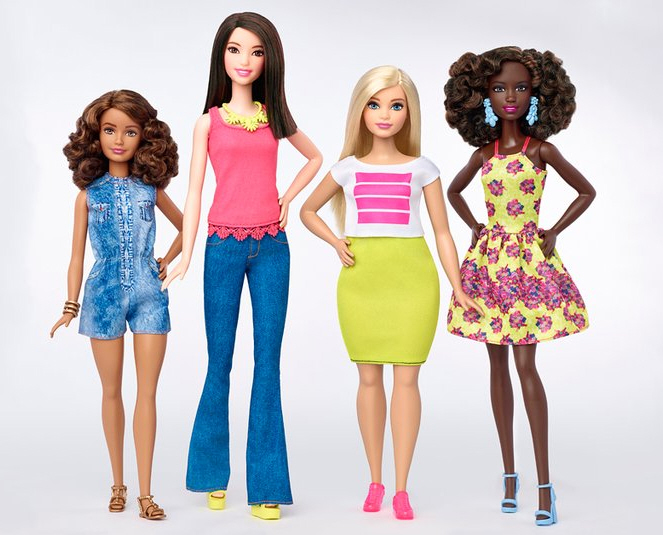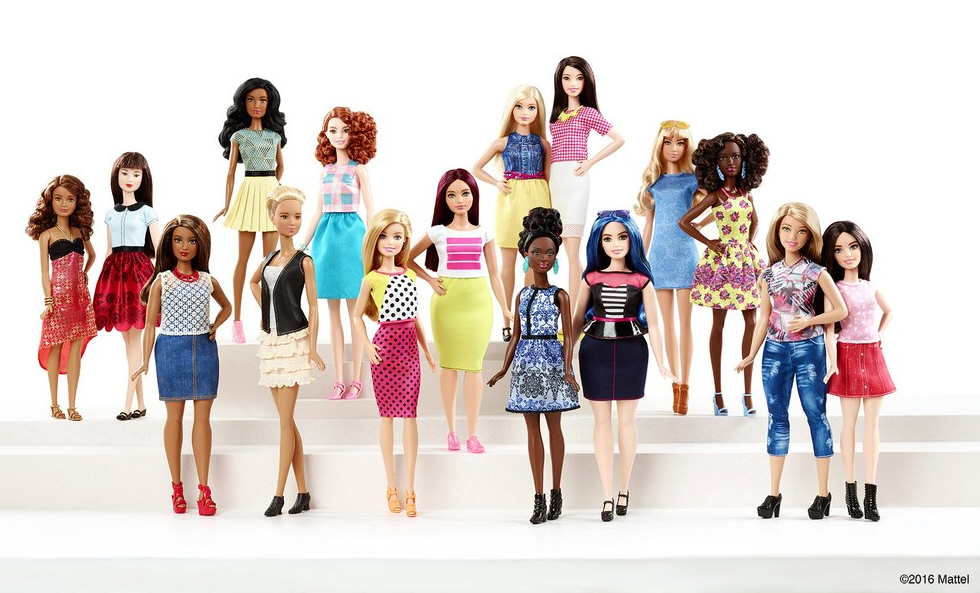 Photos courtesy of Mattel, Time Magazine.